With its spectacular Renaissance chateaux, historic towns, and endless vineyards, the Loire Valley is synonymous with all that is good about France. But travellers who set out to solely explore France's longest river, La Loire, are missing a treat. Just a short drive to the north, the peaceful valley of Le Loir offers similar – but lesser-known – attractions of its own.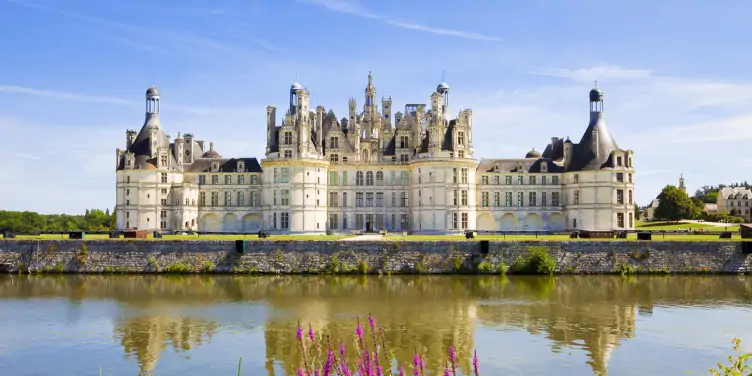 Fairytale castles
The big hitters of the Loire follow thick and fast, some on the river, others in the surrounding countryside. The ethereal Château de Chenonceau even straddles the river itself. Your best bet for getting the full French-fortress experience is to be selective and not to cram too much in.
A bit of research will go a long way to making the most of your trip. Château de Chambord, for instance, was an entertainment and hunting palace for Francois I, friend and rival to Henry VIII. It's largely unfurnished, but the huge park that surrounds it offers all kinds of ways to fill your day from nature safaris to equestrian shows, bike hire to garden tours.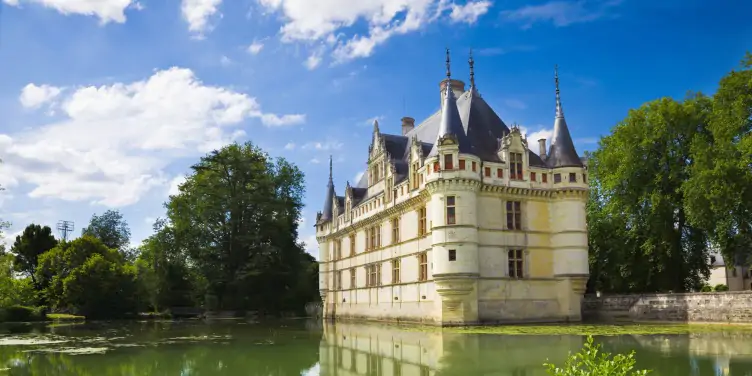 Don't overlook the smaller stately homes either. The beautiful, moated Château d'Azay-le-Rideau and Château de Candé, the marriage venue for Wallis Simpson and the Duke of Windsor, are well worth the visit.
The smaller Loir Valley also has its fair share of chateaux, many still privately owned. Le Château du Lude is a stunner with six towers, a dry moat, and elegant apartments. Château de Poncé has many similarities with Azay-le-Rideau, plus a hornbeam maze and a full summer programme of contemporary art exhibitions.
Glorious gardens
The aristocracy who moved to the region from Paris in the Renaissance developed land as well as properties, creating vast parks with specimen trees and spectacular formal gardens.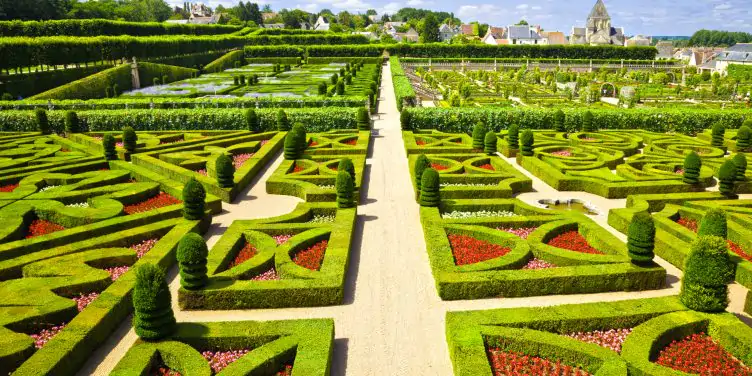 With its geometrical plantings of flowers and vegetables, the Château de Villandry near Tours is a must-see. Then there's Domaine de Chaumont, which combines castle, park and gardens with an international Garden Festival that adopts a new theme each year.
The gardens at Château de Rivau boast perfect plots themed to fairy stories and legends, and the Château du Clos Lucé near the Royal Chateau at Amboise was the last home of Leonardo da Vinci. The verdant park is dotted with models of the great man's amazing inventions.
In the Loir Valley to the north, the magical Hortus Conclusus is a study in symmetry, a walled garden laid out around a 14th century house at the Prieuré de Vauboin. And on a grander scale, the Château du Grand Lucé has been transformed into an elegant hotel, its formal gardens also open to non-residents.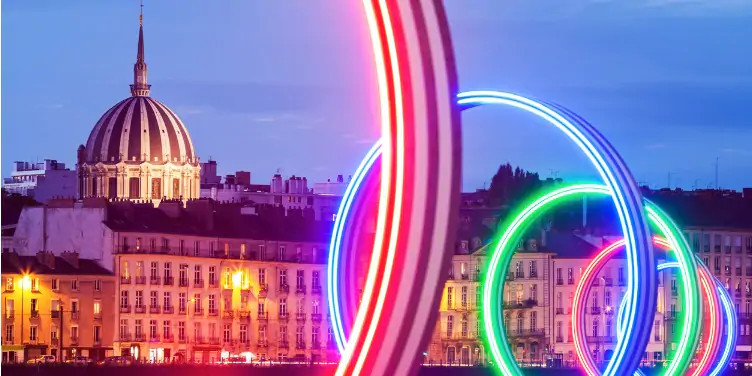 Heritage cities
Each town along the two waterways has something different to offer. First stop upriver from the Atlantic coast, Nantes was home to author Jules Verne and is today renowned for its art installations, architecture, and green credentials. Further upstream, Angers stands at the heart of historic Anjou with its imposing fortress and picturesque streets; don't miss the Terra Botanica 'plant park' on the edge of the city.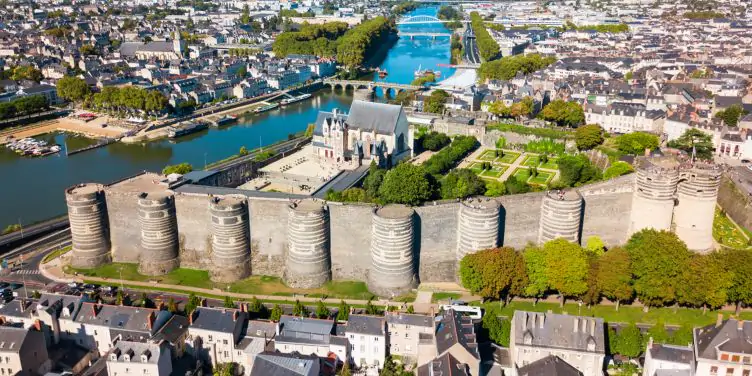 Towns along the Loir Valley are more low key but no less interesting. La Flèche is home to the imposing Château du Lude, as well as a famous military school, and a popular zoological park. Can't resist an antique or vintage shop? Then head to La Chartre-sur-le-Loir, renowned for its second-hand dealers and antique shops.
Vineyards and nature
With some of the most famous vineyards in Europe, it's no surprise that the Loire Valley offers a wide range of wine tourism opportunities from tastings and tours, to overnight stays and e-bike excursions. Think Sauvignon and Chenin Blanc, Sancerre, Chinon and Saumur. And that's just for starters!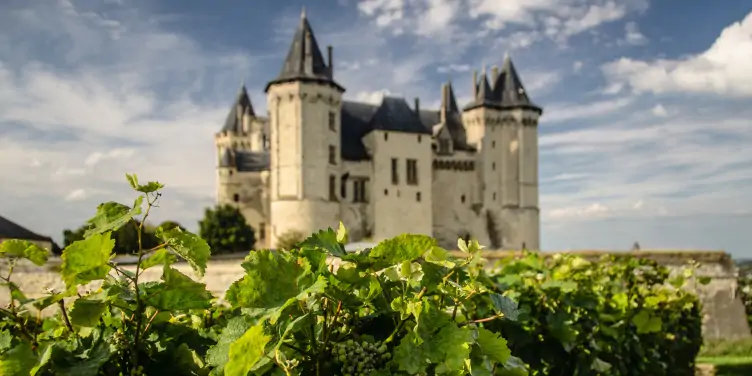 With no serious hills and large areas of beautiful countryside, the valleys of both La Loire and Le Loir offer an open invitation to walkers of all ages and abilities. Enjoy woodland? The Bercé Forest in the Loir Valley has some of the most impressive oak trees in France, some over 300 years old.
Enjoy a duck's eye view on a gentle guided excursion by canoe or kayak; take to the saddle for a gentle hack through the vineyards; or treat yourself to a tranquil overview by hot air balloon. And when you've worked up an appetite, relax over a meal of delicious local produce. With a glass or two of wine, of course!