If you haven't already started making plans, or need a jolt of inspiration, now is the perfect time to start thinking about that first getaway of the new year.
If an adventure is in your plans, as it is for many people next year, then we've rounded up some of our favourites for the start of the year.
So, whether you're looking for winter sun or to embrace the cold weather, keep reading to feel inspired!
Winter sun
For many, there isn't any better way to escape the winter blues than to feel the sun on your face on a warm-weather holiday.
Here are some top picks for winter sun in January.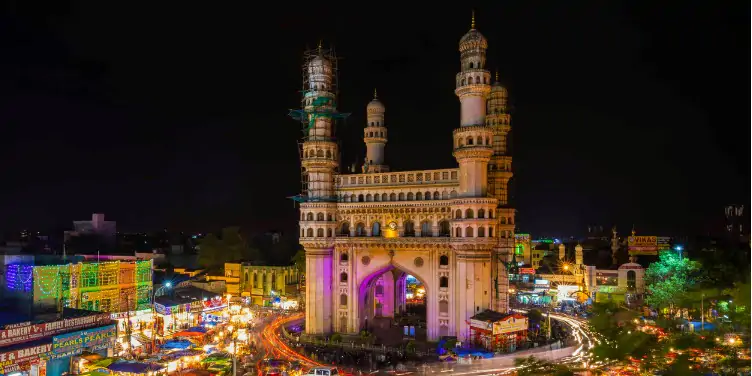 Central India
Central India strikes the perfect balance of the country's weather in January. The daytime is nice and warm, but not overwhelming, and cooler nights give plenty of respite.
Full disclosure, this is a popular time to visit India. Tourists travel from around the world to India in January because of the temperate climate and the rich culture of this time of year.
That shouldn't put you off, though! It's the perfect time to visit as the monsoon season is over and there are a number of fantastic festivals to appreciate the local traditions. Lohri (celebrating the passing of the winter solstice) and Pongal (a harvest festival) are a couple of highlights.
Top tip: Book in advance to avoid missing out, and use the comfortable temperatures to your advantage to see as many of the sights as you can!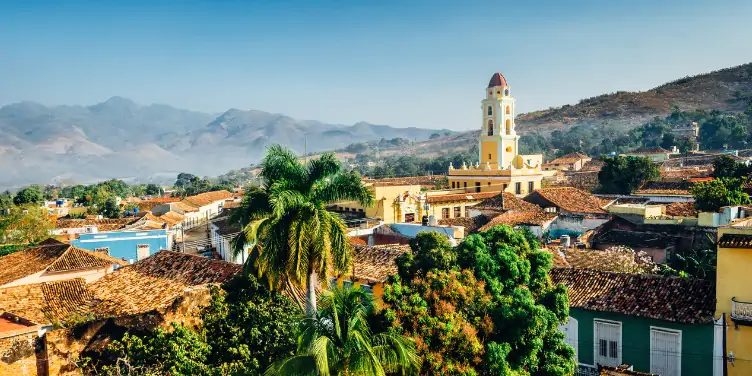 Cuba
Travelling to Cuba in January is the perfect opportunity to soak in the living, breathing highlight reel this country has to offer.
Havana may be a bit busy, but still well worth the visit, and the weather is ideal for exploring all Cuba has to offer outside its capital.
In terms of what to do when you're there, it's probably easier to ask what you can't do. There's just so much to enjoy. From the Havana Jazz Festival to hiking in one of the many national parks in the country.
For some winter sun, you get to enjoy rich culture and historic architecture in Cuba, and still have plenty of options if you'd prefer to see nature or spend time on the beach.
Top tip: Some toiletries and medication might be in short supply in Cuba, so make sure to bring plenty and share with locals if you can.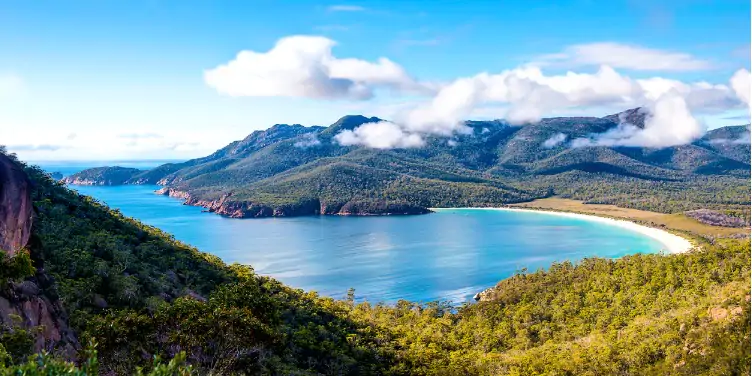 Tasmania
One of the most beautiful places in the world, and the best time to visit. What's not to love about Tasmania in January? This is the place to be for nature lovers and thrill seekers.
From the beaches to the landscape, there are plenty of natural wonders to enjoy. Highlights include Horseshoe Falls and Cataract Gorge. Activities like watersports are also all over the place if that's your sort of thing.
For something more culturally enriching, there's the Museum of Old and New Art (MONA) and the Salamanca Market to name a couple of top picks.
The weather in Tasmania is truly sublime this time of year. Lovely and warm, but also nice and dry so you can make the most of all the activities you want to pack in!
Top tip: Remember this is summer in the southern hemisphere, and tourists flock to Tasmania from Australia especially, so book ahead of time to avoid disappointment.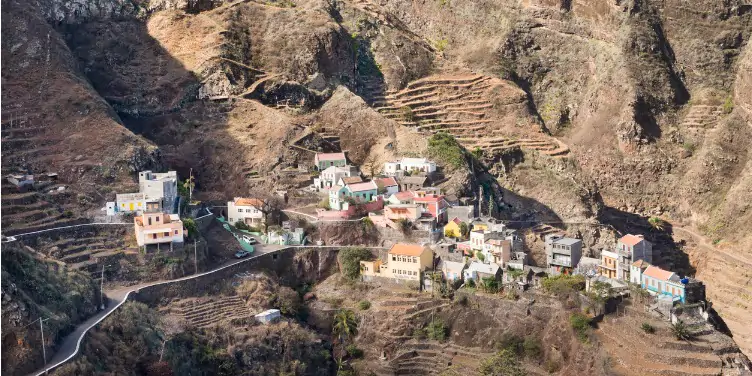 Cape Verde
For somewhere a little closer to home, that can at times feel like the surface of the moon, Cape Verde is a popular spot for winter sun for good reason.
This archipelago has the right combination of unspoilt natural beauty and luxury resorts to keep the experience varied throughout your time there.
Whether you want to relax on the beach, hike in the landscapes, or enjoy the nightlife – there are plenty of ways you can enjoy the weather.
Speaking of the weather, it's perfect for getting a tan in the daytime and gets a little chillier in the evenings. Keep in mind that it can be pretty windy in Cape Verde in January.
The islands are quiet at the start of the new year. The windy conditions mean you can see a smattering of surfers enjoying the waves, but you'll generally find it a nice and relaxed atmosphere.
Top tip: The local currency (Cape Verdean escudo, CVE) is closed, which means you can only get it and spend it in Cape Verde.
Cool adventure
Not all winter breaks have to be about finding some sun! Sometimes, you fancy making the most of the chilly weather and enjoying unique adventures on your January holiday.
If that's more your speed, have a look at these options.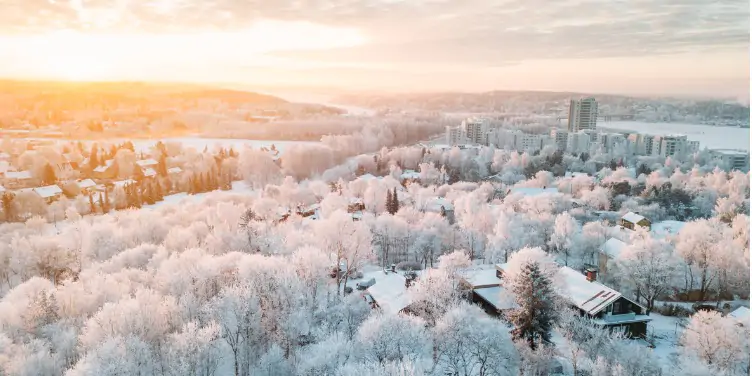 Finland
As long as you don't mind the cold (and we mean cold) weather, there's something magic about Finland in January.
For a start, you're spoilt for choice with wintry activities on the snow-covered landscape. Whether you fancy trying dog-sledding, or just some old-fashioned skiing, you can find activities to get the blood pumping.
When you want to slow things down, you can hunt down the northern lights – your best bet is away from the light pollution of the city. You can also indulge in the Finnish culture and warm up in one of the many saunas, or with the hearty local cuisine.
There are so many unique adventures to find here, whether you choose to visit the impressive Helsinki or be really out there and stay at the Arctic SnowHotel.
Top tip: Finland can be quite an expensive country to visit, so make sure to budget for that.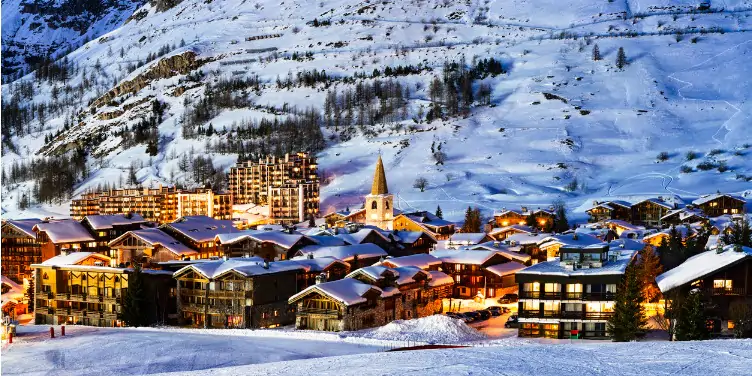 Val d'Isere, France
Affectionately referred to as the 'Saint-Tropez of the snow', Val D'Isere is the ideal place for a beautiful skiing experience. Nestled in the French Alps, on the border with Italy, this is a classic ski resort that all but guarantees snow in January.
After the Christmas rush, Val d'Isere has a more grown-up atmosphere. January is also well into the ski season, so the seasonal workers in the town are more experienced and things run smoother.
As well as the perfect skiing conditions, you'll find plenty to enjoy away from the slopes in Val d'Isere with plenty of different festivals to enjoy.
Festi Light sees the village transformed into a pedestrianised showcase of glistening lights. The village's Baroque church is the place to be for classical music lovers during Classicaval, when it turns into a sanctuary for some of the great composers.
Top tip: This is a world-class ski resort, so things can be a bit pricey. It's also a great place to ski for all skill levels.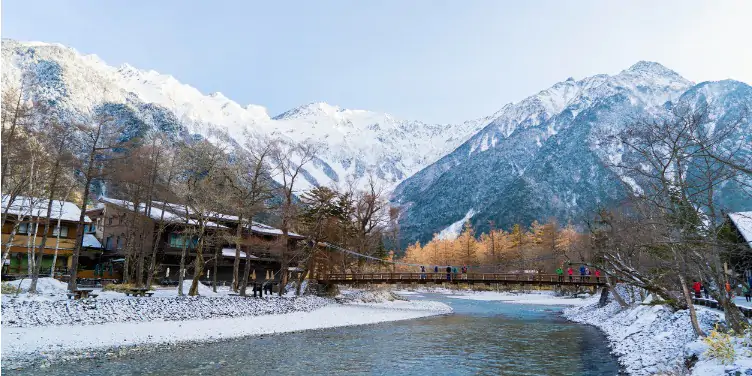 Japanese Alps
Europe isn't the only home to some Alps that you should consider visiting in Janaury. The Japanese Alps are a great choice for snow-filled fun with a unique cultural twist.
Naturally, in January, many of the activities in the Japanese Alps are very similar to those you can get up to in France or Italy – skiing, hiking, snow-shoeing.
On the other hand, you also get to experience Japanese culture – something that's a big selling point for the mountain range that finds itself almost smack in the middle of Tokyo and Osaka on Japan's Honshu Island.
You might explore the nearby city, Takayama, which boasts the extraordinary preservation of its historical centre, Sanmachi, from the Edo Period (1603-1868).
There are also so many opportunities to experience traditional Japanese culture, such as the nearby Matsumoto Castle.
Top tip: Consider staying in a ryokan inn for their traditional hot spring baths.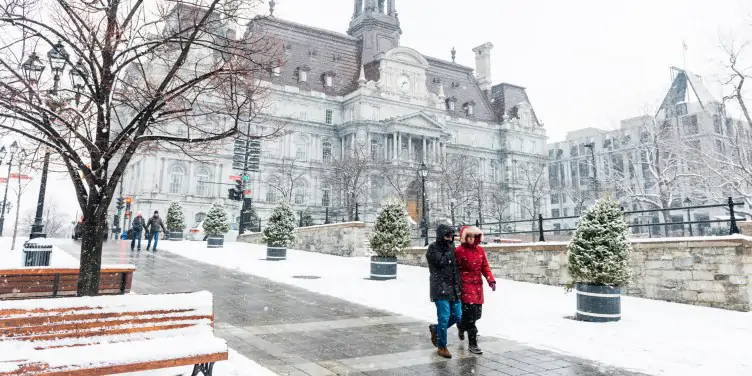 Montreal
January may be the coldest month of the year in Montreal, but that shouldn't put you off from exploring this bustling city at its most bracing.
Montreal is truly multicultural, not only because they speak both English and French there, but also because January plays host to many exciting festivals. The Fête des Neiges de Montréal is a highlight.
The city will be quieter post-Christmas, so you can enjoy the famous Old Montreal in all its glory – visiting historic sites, enjoying great shopping and food, and even having a go on one of the outdoor ice rinks.
Choose Montreal if you're partial to a city break but want something a little bit different to the sunny streets of Europe. This is a city for shoppers, foodies, and those who love art and history. And to properly get into the feel of winter, you can even take a day trip to go skiing outside the city.
Top tip: Keep in mind that some businesses do close for the winter months, so just check they're open before you make the journey.
For more travel inspiration, here are some top picks for a winter adventure in Europe. 
Don't forget to pack your travel insurance
If you're planning on taking a well-deserved trip in January, don't forget to pack your holiday insurance. It'll be there if something goes wrong – it's much easier to enjoy your adventures when you have peace of mind.
Cover limits apply.