Renting a car during your holiday gives you more freedom to explore more of the country you're visiting.

But, if you plan on renting a car while holidaying in Europe, there are some things you need to know:
How to rent a car in Europe
You've just booked your dream trip and you need to rent a car! The first thing you need to choose is the size of the car, it might be worth setting a budget so you don't pay more than you wanted to. 
One place I suggest looking at is booking.com's car rental site, you can choose the company and location that best suits your needs with ease.
For example, hiring a car in Spain will cost you an average of €60 a day if you choose a basic car.  
Once you have chosen the car you can book online with the company you pick and you are ready to go. Make sure you receive confirmation before you go away, you don't want to arrive and be stuck without a car! 
Car rentals in Europe usually include car insurance – although, they tend to have high excess attached to them! But, you will generally be liable for a large excess of around £500 – £1,000.
You can get excess insurance from the car rental agency, but often at an extra cost. The best way to rent a car in Europe could be by going to an independent car rental insurance company, which can save you some money.
Local driving laws 
Before you set off on the open roads of Europe, check you are familiar with the rules of the road at your destination. They're likely to be different to what you're used to at home in the UK.  
The Expatica European Law Guide is a useful site to visit. Check the laws in the country you're visiting before you collect the keys of your rental!! 
Documents you need for car rental
Driving licence and your National Insurance number 

Proof of insurance 

In some countries you may also need

additional forms of ID

, such as your passport.
Age limits for car rental in Europe
One thing you need to be particularly aware of is car rental age limits. Especially if you are young or new to driving, you may find it harder to rent a car in Europe. 
Minimum age limits for car rental in Europe
Some countries, such as France, Germany, Italy, Portugal and Sweden accept drivers aged 18 to rent a car. Although, other countries generally class 21-25 years old as their minimum rental age.  
If you're under the age of 25, you can expect higher premiums and prices per day from many agencies if you want to hire a car. You may also face a limited choice in what car you can choose too.
Maximum age limits for car rental in Europe
In other European destinations, travellers over the age of 70 may face difficulties when it comes to renting a vehicle.
Companies are known to place maximum age limits on car rentals so check before choosing a car rental company.
If you're over a rental car age limit, it's worth thinking about going through a car rental broker who can often negotiate deals for older drivers. 
No matter your age, or what country you're in, car rental agencies can refuse to rent you a vehicle if you have a bad driving record or they have reason to believe you will be unsafe on the road.
Some may also ask for agencies will also require a doctor's statement to confirm you're fit to drive or proof documentation of previous car insurance if you're over a certain age.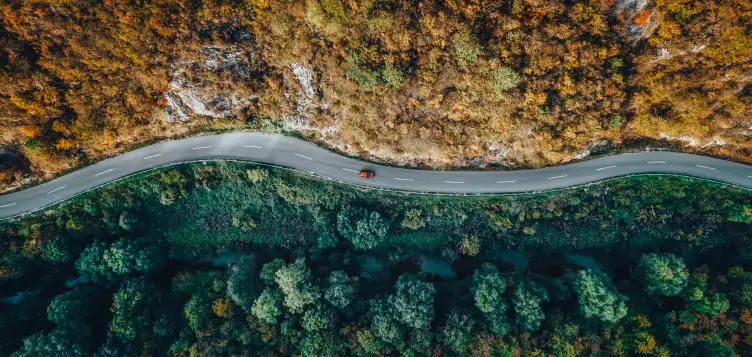 Crossing European borders with a rental car 
What happens if you plan on driving through several countries in Europe with a rental car? The short answer is that it shouldn't be a problem but it's always better to be safe than sorry, so double check with your car rental agency before you travel.
The age restrictions apply to renting the car rather than driving it, so as long as you're within the age limits in the country you collect the car from, you should be fine to cross European borders. Just remember to take your passport.
Don't forget to check your travel insurance before crossing borders. If you're not insured for the country you plan on visiting, you risk travelling uninsured and potential claims may not be paid out.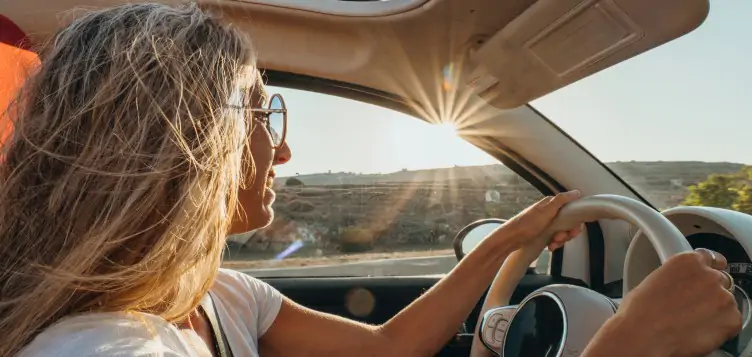 International Driving Permit for rental cars
An International Driving Permit allows you to drive in countries where a UK licence alone does not meet rental car requirements.

If you hold a valid Great Britain (GB) or Northern Ireland driving licence you can get an IDP in person from your local Post Office. Each permit costs £5.50.
Check whether you will need an IDP on the GOV website before you travel.

Once you're rental car ready, familiarise yourself with our top tips on driving in Europe.