Whether you're after a short break or a longer staycation, this classic English touring route could be just the change of scenery you're looking for.
Like the idea of combining some of England's iconic sites and cities with some real hidden gems, all in one easy-to-explore area? Then look no further than the Great West Way.
Linking London and the historic port of Bristol, the Great West Way follows a 125-mile route based on one of the first Great Roads commissioned by the Kings of England. Yes, you can travel by car, but for those with time to linger and explore, this alternative route showcases southern England at its very best.
As well as world-famous tourist attractions like Royal Windsor, Bath, and Stonehenge, the Great West Way winds through quiet villages and buzzing market towns, beside historic waterways, and across unspoilt countryside. And thanks to a variety of tourism partnerships, it's easy to explore by train, car or coach, on foot, by bike, and even by boat.
Launched in the summer of 2019, the Great West Way initiative originally targeted overseas visitors wanting to discover quintessential England. Not just with famous sites, but with pubs and food producers, independent shops and contemporary galleries.
But along came Covid travel restrictions and suddenly the target audience changed. Now the Great West Way provides the perfect focus to ease British adventurers back into holiday mode.
Road and rail
Administered by VisitEngland, the Great West Way is one of a number of projects funded by the UK government's £40 million Discover England Fund. More than just a single trail, it offers a choice of routes through the counties that straddle the A4, the Thames Valley, and Kennet & Avon Canal.
Browse the website or social media to find inspiration and build your own itinerary online. The Rough Guide to the Great West Way by local journalist Helen Ochyra is the perfect travel companion once you set off, packed with interesting ideas and itineraries.
Travel by car along the A4 and you are driving one of the first major roads to be built in England. In 1784, it carried the world's first mail coach service linking London with Bristol. Then in 1833, along came the Great Western Railway from London Paddington, affectionately known as 'the holiday line'.
Today's holidaymakers can buy a Great West Way Discoverer Pass that includes unlimited off-peak train travel from London to Bristol with options to branch off. Valid for one day, three days, or a week, it also includes unlimited travel on bus services along the route.
Slow travel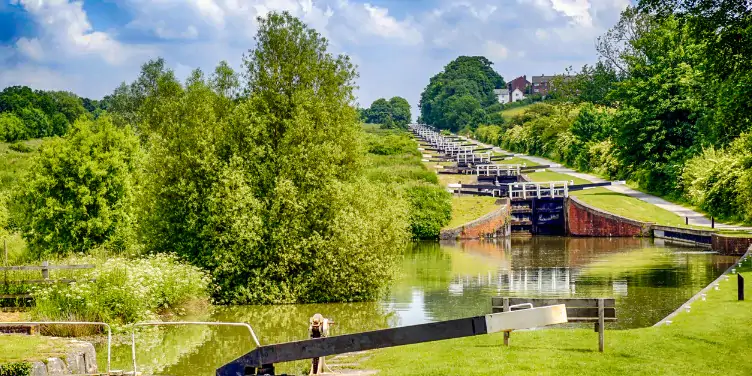 If you really want to step down a gear, how about a leisurely journey by boat? The Great West Way is entirely navigable by water, using the River Thames and the 87-mile Kennet & Avon Canal.
If you're short on time you can still get a taste of life afloat by hiring a small boat for a few hours or taking a cruise excursion.
The canal and river towpaths are also great places for a leisurely walk or cycle, getting close to wildlife and stopping off at heritage sites and waterside pubs along the way. Amongst many 'top ten' ideas on the Great West Way website are Best Short Walks; Long Distance Walking Trails; Spectacular Views; and Pretty Places to Picnic.
See and do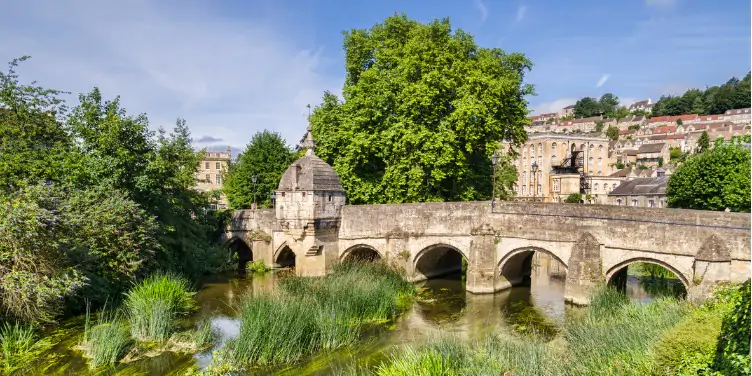 Along the route stand three UNESCO World Heritage Sites – the Royal Botanic Gardens at Kew on the western fringes of London, the stone circles of Stonehenge and Avebury in Wiltshire, and Bath with its spectacular Roman and Georgian architecture.
Other must-sees for international tourists are Royal Windsor and the historic port of Bristol, but the lesser-known places can often make a surprising impact too.
Not familiar with Bradford-on-Avon's ancient bridge and old weavers' cottages? Then make a detour! And don't forget the historic market town of Chippenham, one of the West Country's most vibrant towns, which also stands on the Avon.
Between the towns stand a wealth of small villages, best explored on foot with a picnic or lunch at a country pub. Pewsey in Wiltshire, for instance, offers walks along the Pewsey Vale Trail as well as walks or cycle excursions along the canal.
And don't miss stunning houses and gardens along the way, like the National Arboretum at Westonbirt and Bowood House near Chippenham. National Trust members are spoilt for choice too with locations such as Avebury and Stonehenge; Lacock Abbey Village and the Fox Talbot Museum; and Dyrham Park near Bath.
Eating out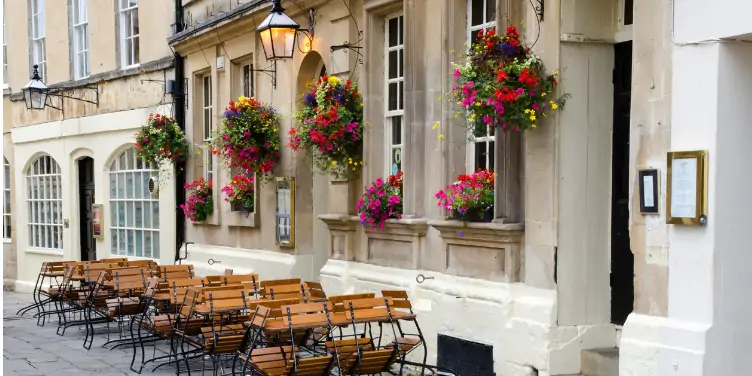 Local producers and enthusiastic chefs are a key element of the Great West Way and there are plenty of experiences to be savoured by foodies. Sign up for a cookery course; enjoy a wine tasting; or take a masterclass in creating gin cocktails.
Discover the flavours of Bath in a gourmet guided tour, simply relax over a cream tea or indulge with a Michelin-starred meal.
Places to stay
And of course, you need somewhere to stay. Choose from hotels to self-catering properties, boats, B&Bs, and farm stays – many of them bookable online. Then just build your online planner for the perfect break to celebrate lockdown easing. A breath of fresh air in every sense of the word.