It's all too easy to forget just how lucky we are to be surrounded by the UK's incredible coastline. From sweeping sand dunes to dramatic, hidden coves, there's plenty to rival the exotic spots you'd usually find abroad
Here are a few of our favourite UK coasts that feel like they're abroad if you need some inspiration for your next staycation.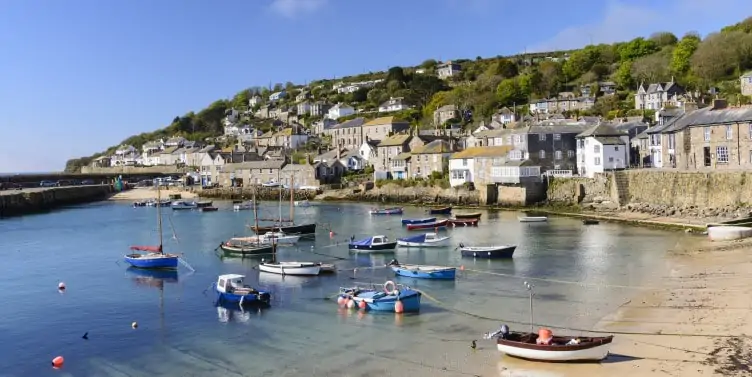 1. Cornwall
With crystal-clear waters and golden sand beaches, Cornwall on most days could easily pass for the exotic Caribbean. It's also one of the warmest regions of the UK, with summer temperatures easily reaching 20°C, and often far exceeding this.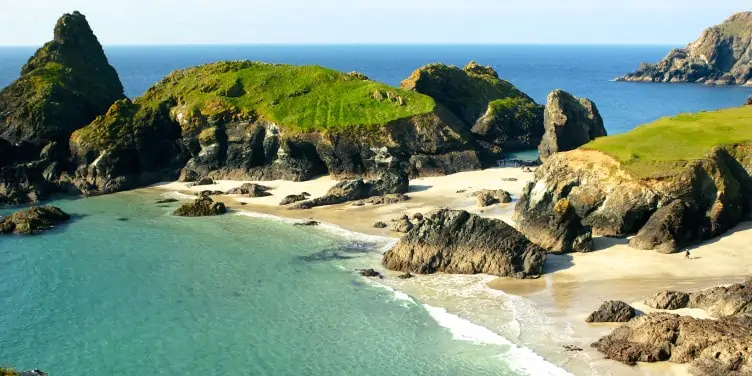 The Lizard Peninsula is home to one of the most-photographed spots in Cornwall. Around two miles north of Lizard Point, is the picturesque Kynance Cove on the eastern side of Mount's Bay. Here, tropical-looking waters lap silky white sands, making you feel as if you're thousands of miles away, relaxing on a Caribbean beach. Atmospheric caves offer welcome shade and frame picture-postcard views over the sea and surrounding landscapes.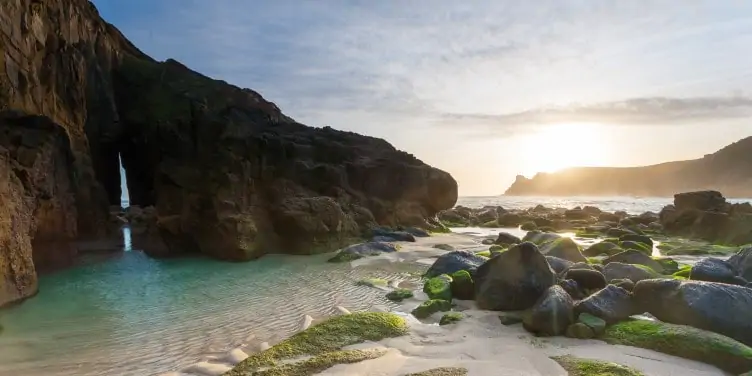 Other glorious beach hotspots include Nanjizal Cove, a haven of serenity just south of Land's End – and one mile from the nearest car park. As a result of its more secret setting, the beach is often deserted and you'll have the sand all to yourself. Plus The Song of the Sea, an iconic narrow arch that the sea has worn away in the dramatic cliffs.
There's also Harlyn Bay on the north coast near Padstow. Spacious, sandy and boasting great surfing conditions – Harlyn Bay is beach paradise. And you don't have to get on a plane or travel huge distances to reach and experience it.
You can also bring your four-legged friends to Harlyn Bay, as it's one of the few beaches in Cornwall that's dog-friendly all year round. Something that would be far harder to do if holidaying in the Caribbean!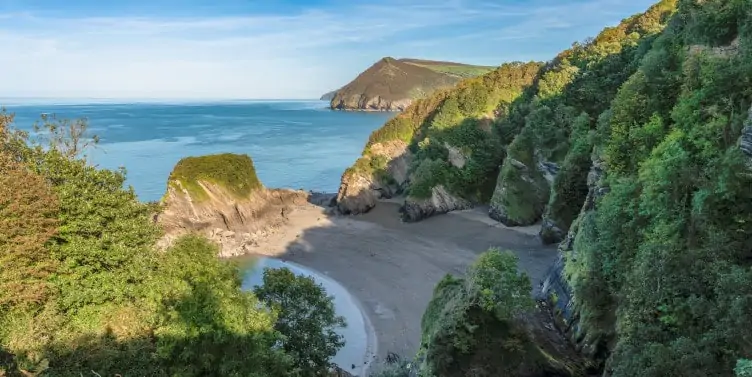 2. Broadsands, Combe Martin, North Devon
Cornwall's neighbour Devon is also known for its mild weather and a coastline dotted with picturesque beaches. Much of the coastline features dramatic natural scenery, such as rugged cliffs and densely wooded hillsides overlooking the beaches. And that's certainly the case with Broadsands Beach, as it conjures up Thai paradise through its caves, coves and island look-out.
Hidden away on the North Devon coast just outside the village of Combe Martin, Broadsands Beach is rarely busy. You'll find it hard to resist swimming in turquoise waters, especially during the summer months, when it's just the thing for cooling off. Swim to sea caves that rival those found in the waters off Thailand's exotic coasts.
Despite Broadsands Beach being relatively tucked away, Combe Martin with its ice cream shops and tea rooms is just a 10 minute drive away. Such attractions are unlikely to be as easy to reach when on a beach in the depths of the Thai jungle!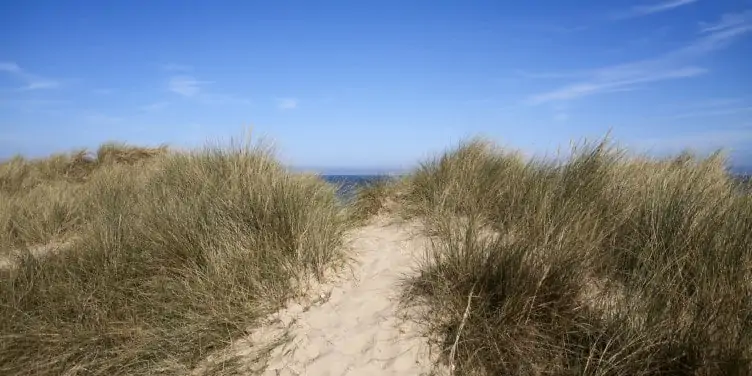 3. Winterton-on-Sea Beach, Norfolk
On first comparison, the bracing winds of the Norfolk coast and the tropical air that breezes across Australian shores couldn't be more different. But when it comes to looks, Winterton-on-Sea Beach could easily pass for a sandy stretch down under. Especially when you consider the honeyed tones of its fine, soft sand.
Its rolling sand dunes studded with long grass are very similar to remote beaches found in western Australia in particular. Including Middleton Beach, a coastal suburb of the city of Albany. But not all of us can travel halfway around the world to Australia. And Winterton-on-Sea Beach is easy to reach on the east Norfolk coast, being just a 20-minute drive from the popular seaside town of Great Yarmouth.
The seals that come ashore in the winter months to breed and give birth are another big draw for visitors to Winterton-on-Sea Beach. And unlike some of the exotic wildlife found in Australia, these seals don't pose a threat to humans!
In fact, it's more likely to be the other way round with it being very important to keep your distance to avoid spooking or distressing them. When viewed at a sensible distance, the sights and sounds of the large seal colony on the beach are simply wonderful.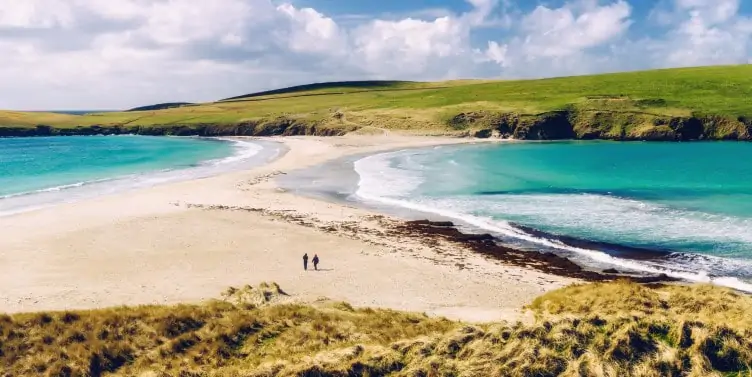 4. Shetland Islands
Norway isn't that much further north than the Shetland Islands, but you don't need to leave the UK to get a taste of Scandinavia.
Being a collection of around 100 islands, coastlines are numerous, lengthy and naturally stunning. And with their remoteness, the beaches of the Shetland Islands are never going to be crowded, allowing you to fully appreciate pristine sands and crystal-clear waters. They certainly match the rugged, wild beauty of Norway's stretches.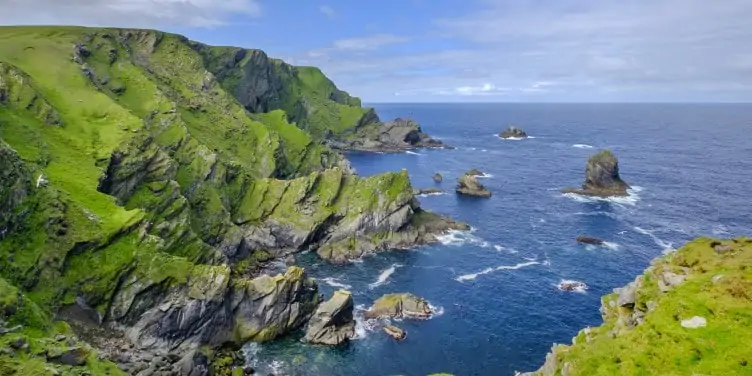 Those on the island of Unst are particularly picturesque, with highlights including the bay of Norwick with its sand and pebble beach. It's one of the most photographed and painted beaches in Shetland. The whitewashed croft houses and boats often seen drawn up on the sand complete the charming scenes.
Sunsets and evenings spent stargazing are also breathtaking experiences on the Shetland Islands, with very little light pollution affecting views. Even better, you can also see the iconic Northern Lights here as well as the wildlife that Shetland and Norway have in common, such as puffins and seals.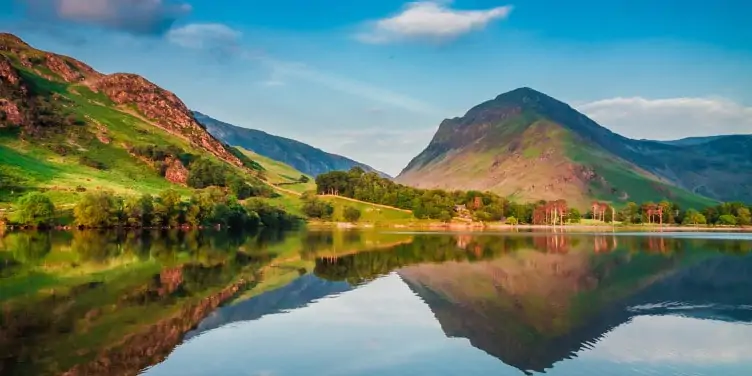 5. Lake District
Although not strictly a coast, the shorelines of the Lake District have a distinctly Italian Lakes feel about them. The Lake District can also be wonderfully warm and sunny. Both this scenic corner of Cumbria that's a UNESCO World Heritage Site and the Italian Lakes are characterised by sand, shingle and rock beaches. As well as mountainous or hilly backdrops and stunning deep lakes ideal for swimming and watersports such as kayaking and paddleboarding.
A lovely Lake District beach to relax on is Silecroft Beach in Millom, with this sandy stretch backed by pebbles and lapped by clear waters. Silecroft Beach is overlooked by the majestic Black Combe Fell, with its elevation of 600 metres. It's also home to a beach cafe for treating yourself to ice creams and taking in idyllic views from the shore.
Specific highlights of the Lake District include the famous Lake Windermere with its hill walking trails and pretty nearby villages. And mountain-surrounded Wastwater, with its views having been voted as some of the UK's best. The lake lies within the Wasdale Valley, which is home to England's tallest mountain, Scafell Pike. This all makes Wastwater an area of the Lake District that easily evokes the Alpine scenery of the Italian Lakes.
And the vast Italian Lakes, including the three largest (Como, Garda and Maggiore), are often even referred to as the Italian Lake District. So, with the original version on the doorstep here in the UK, there really is no need to leave our shores!
Don't forget, if you have at least two nights of paid accommodation booked for your next UK staycation, you can be covered by our travel insurance for UK holidays.