Unpredictable weather aside, there are so many pros to holidaying closer to home in the UK. More so with the Covid restrictions and increased entry requirements that have become part of planning a holiday abroad.
There's less time spent travelling (in most cases), no arguing at the airport and lots of savings to be made from not having to fork out on passports, visas, transfers, currency exchange – and now Covid-19 tests.
So, if you've chosen a staycation in place of your usual holiday abroad, do you need to take out UK travel insurance – and what does it actually cover you for? Read on to find out more.
What does UK holiday insurance cover?
Many people feel that travel insurance isn't needed when you're holidaying in the same country. But the reality is that UK holidays, no matter how close to home, are open to many of the same unexpected and expensive mishaps that happen on trips abroad.
Here's what most UK policies will cover you for:
Cancelling and cutting your trip short
The cost of going on holiday in the UK can easily rival luxurious trips abroad. Cancelling your holiday can leave you out of pocket if you don't have travel insurance in place.
If you have no choice but to cancel your holiday, or return home early, travel insurance for the UK can help you to claim back the money you've spent on things like accommodation, transport and days out.
When choosing a policy, make sure your cancellation cover kicks in as soon as you take your policy out. That way you'll have immediate cancellation cover from the get-go!
Personal baggage
If you're planning on capturing holiday memories with your brand new camera, you'll probably want to cover it against loss, theft or damage. Cover for valuable belongings you take with you is especially important if they're not covered for being 'away from home' on your home contents insurance policy.
If valuables are covered by your contents insurance, be mindful of any compulsory excesses they may charge. You may also risk losing your no claims bonus causing future home insurance costs to increase.
Travel delays and cancellations
Holiday insurance for UK trips can protect you against unexpected travel delays or cancellations if your transport provider refuses to refund your money.
Hospital benefit and transfer
While medical treatment is covered by the NHS, some policies can provide extra cover if you're sent to hospital during your staycation. Hospital benefit is a small sum that can be used to buy things to make your stay in hospital a little more comfortable.
Another benefit of travel insurance is cover for hospital transfer. So, if you need to go to hospital you'll be taken to a hospital closest to your holiday location rather than where you live. Hospital transfer can cover the costs of moving you to a hospital closer to home, something not usually covered by the NHS.
These are just some examples of what a UK travel insurance policy can cover you for. Policy benefits vary wildly, so be sure to read the policy wording before taking out cover.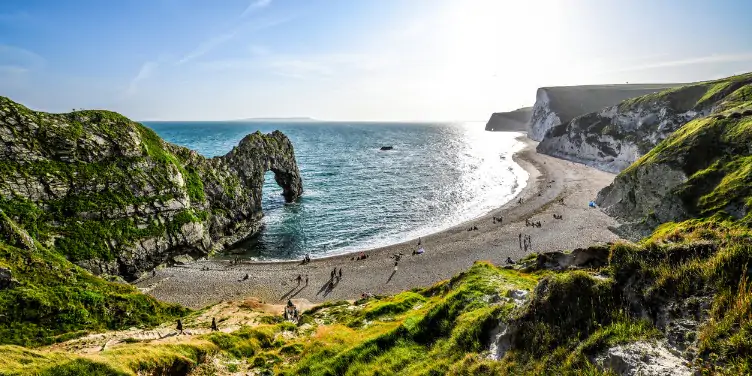 What isn't covered by UK travel insurance?
To avoid any nasty surprises it's important to read the exclusions on any travel insurance policy to find out what is not covered. This is just as important as what is covered!
Emergency Medical cover
Slightly different to a policy you'd take out if you were travelling abroad, UK only travel insurance doesn't usually include emergency medical cover. Any medical treatment you need would be covered by the NHS, just like it is when you're at home.
Very short breaks or day trips
Most travel insurance policies for UK trips will have a minimum number of nights away for the trip to be covered. So, it's unlikely that you'll be covered for any staycations where you have booked and prepaid for less than 2 nights of accommodation, or day trips.
Staycations close to home
Some holiday insurance policies may also have a minimum distance you need to stay from your home address for your trip to be covered.
Staying with family
Most holiday insurance for UK trips will only cover you for stays in pre-booked, prepaid accommodation. Some other providers will only insure you if you're staying at a commercial property such as a hotel or B&B.
Be sure to check the policy wording of your chosen insurer to find out exactly what is covered and what is not covered. As they say, the devil is in the details!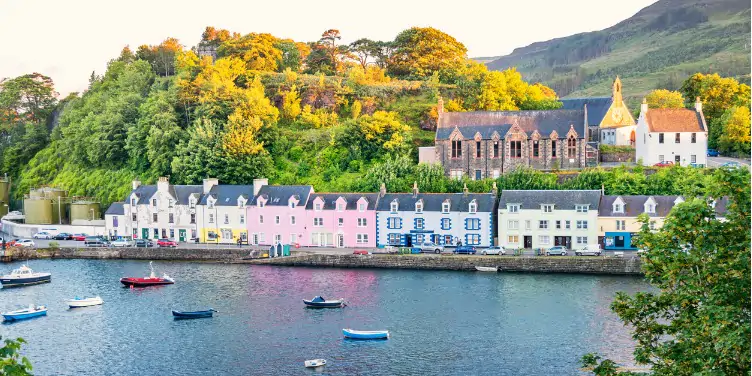 Does travel insurance for UK holidays cover me for Covid cancellations?
Most new travel insurance policies now include cover against Covid cancellation claims, but it's always wise to check the policy wording carefully before hitting the 'Buy it now' button.
Cover varies greatly, but you'll probably want a policy that covers you for these situations and more:
Being diagnosed with COVID-19 prior to your trip
Being told to self-isolate by Track & Trace
Being unable to complete your COVID-19 vaccine course
Read more about how our policy can cover you with Covid cancellation cover.
Getting the right cover for your UK trip
You can choose either a single trip policy, or an annual policy to cover your UK holiday.
A single trip policy for a holiday within the UK should cost very little compared to a policy for Europe or Worldwide travel. Its low cost is down to the fact that there's no emergency medical cover needed thanks to the safety net of the NHS.
If you're planning several trips in the UK, you're usually better off with an annual policy. You'll find that most annual multi-trip policies will cover trips to Europe too, as UK-only travel insurance policies are hard to come by. An annual policy is ideal if you're looking to holiday abroad too!
If you already have a European or Worldwide multi-trip policy it's likely that UK trips will be covered as standard. If you have one, take a look at the terms and conditions before taking another policy out.
Should I buy travel insurance for a UK staycation?
Think about what you're taking with you, what you'll be doing and how much you've spent on travel and accommodation upfront.
If you're staying with relatives and packing no more than a bag of clothes to see you through your trip, travel insurance may not be worth the expense. But if you're flying cross country for a week-long hotel stay equipped with your phone, tablet and state-of-the-art camera, taking out travel insurance for your staycation is probably a wise choice.
Before buying a policy check to see if you've already got cover in place. Your contents home insurance policy may already include cover for items 'away from home', while you may already be covered for holidays within the UK if you've already got an annual multi-trip policy in place.