As a new classic car attraction prepares to open this summer in Derbyshire, Gillian Thornton explores some of Britain's other leading motoring museums, perfect for a day out or a staycation tour.
A lifelong fan of four-legged horsepower, I have never been very interested in the four-wheeled variety, so for many years, I thought motor museums wouldn't be my thing. But a visit to the National Motor Museum at Beaulieu some years ago quickly convinced me that you don't need to be a petrol head to enjoy a day out amongst gleaming bodywork and shiny bumpers.
All the museums are now gearing up to re-open in early summer – subject to government approval, so now's the time to start planning your days out. 
British models 
Great British Car Journey, Derbyshire
Enjoy popular cars from a bygone era at the Great British Car Journey, due to open this summer in Ambergate. Located within the Derwent Valley Mills World Heritage Site, the brand new classic car attraction will feature more than 150 classic British cars including Austin Sevens and Morris Minors, as well as more modern classics, such as the original Mini, the Ford Cortina and Vauxhall Cavalier. 

Itching for a ride or even a drive? More than 30 classics will be available for that trip down memory lane with prices starting from £49.  
The National Motor Museum, Hampshire 
The display at Beaulieu started life in 1952 as just five cars in the entrance of Palace House, the Montagu family home. Today, The National Motor Museum features over 250 vehicles that tell the story of Britain's motoring history from the 1890s to the present day.  
Expect everything from Grand Prix Greats to rally cars, screen legends to family vehicles. Enthusiasts can enjoy their favourites too on themed days throughout the summer.  
Take a nostalgic trip back to your childhood with the new toy exhibition Motoring in Miniature, and in the wider grounds, Sculpture at Beaulieu – more than 250 incredible sculptures by over 50 national and international artists, on show from 19 June – 30 August.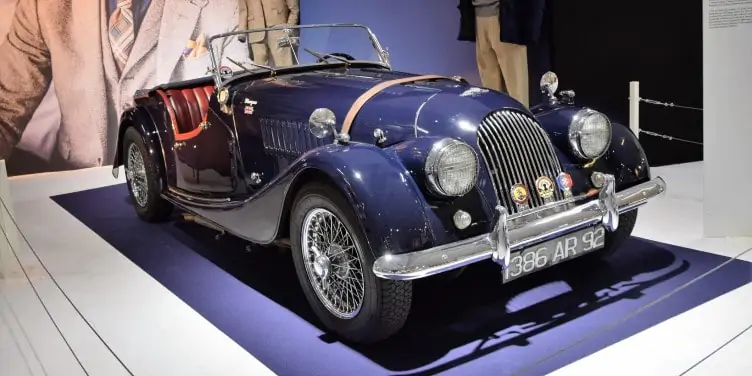 British Motor Museum, Warwickshire
The world's largest collection of historic British cars is held by the British Motor Museum at Gaydon. From its earliest days, the British motor industry has been a vital part of the economy and lives of people living in the Midlands. The collection started life as British Leyland Heritage and now boasts 300 cars, including smaller manufacturers such as Morgan, niche producers like Land Rover and Jaguar, and of course mainstream producers from the past such as Austin and Morris.  
Walk the Time Road through the history of motoring; discover the vehicle design process; and celebrate classic sports cars like Lotus and Aston Martin. 
Haynes Motor Museum, Somerset
Great British names are also at the heart of Haynes Motor Museum at Sparkford from racing bikes to luxury cars. The personal collection of publisher John Haynes (the man responsible for the enthusiasts' Haynes Manuals) the museum opened in 1985 with just 29 cars and now has nearly 400, including iconic international vehicles ranging from a 1915 Model T Ford to a 21st century Ferrari.
More than just cars
Coventry Transport Museum, Warwickshire
The largest collection of British-made road transport can be found at the Coventry Transport Museum and includes commercial vehicles, cycles and motorcycles as well as cars, including the world's two fastest cars, Thrust SSC and Thrust 2. 
The museum also tells the fascinating story of Coventry and its people through the rise and fall of its biggest industry.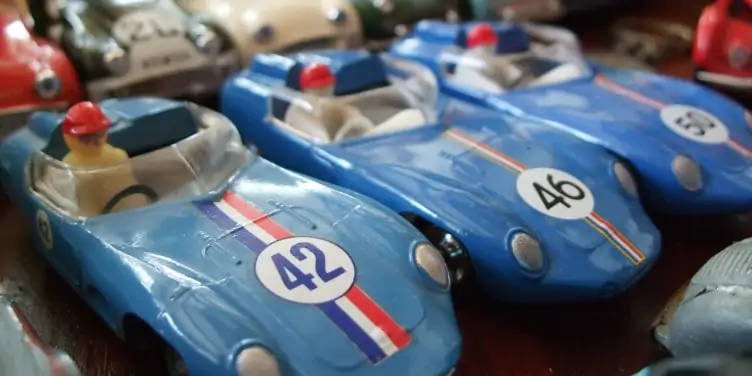 Cotswold Motoring Museum and Toy Collection, Gloucestershire
Caravans, motorbikes and toy cars sit happily beside more than 40 cars at the Cotswold Motoring Museum and Toy Collection in Bourton-on-the-Water. 
Look inside a 1923 Angela Caravan with original leaded windows and plywood skin.   Reminisce over an Austin pedal car, Dinky models, and Meccano cars. Or just enjoy vintage vehicles from an era when driving was a hobby rather than a necessity.
Lakeland Motor Museum, Cumbria
At the Lakeland Motor Museum near Newby Bridge, you can soak up the whole social scene around motoring with the help of a 1920s garage set and a '50s café, as well as period shop displays and historic fashion).  
Among many themed displays is the Campbell Bluebird Exhibition, a tribute to the racing career of Sir Malcolm and Donald Campbell, with full size replicas of the 1935 Blue Bird car, 1939 Blue Bird Boat K4, and the 1967 jet hydroplane Bluebird K7.  
Brooklands Museum, Surrey
Motoring combines with aviation at Brooklands Museum, which occupies part of the former motor racing track at Weybridge. The world's first purpose-built motor racing circuit, Brooklands opened in 1907 but was also a major centre for aircraft design, construction and flight testing from the early days of flying right up until 1986. So expect to find Concorde and a Wellington Bomber alongside classic cars and bikes.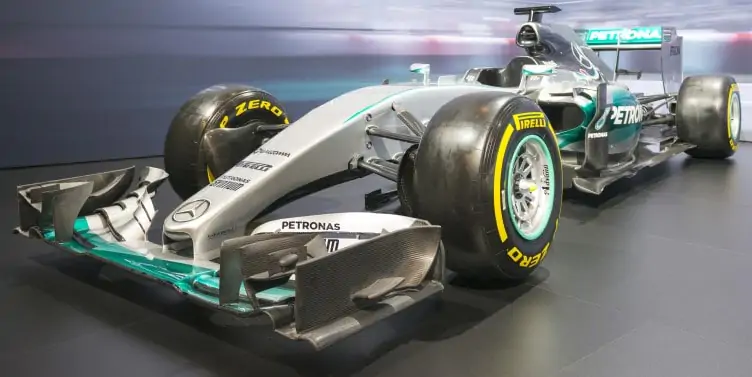 Motorsport memories 
The Silverstone Experience, Northamptonshire
Silverstone is synonymous with Formula 1 and the British Grand Prix, although many other cars and bikes race around the historic track across a year. Opened in late 2019, The Silverstone Experience recreates the thrills and spills of race day with original vehicles, unique artefacts and themed areas. 
I was fascinated too by the upstairs section about the medieval abbey and the WWII aerodrome that once stood on the site, commemorated today in the names of straits and bends. And loved the chance to take a stroll beside a key section of that famous circuit.
Jim Clark Motorsport Museum, Berwickshire
One of the greatest British racing drivers of all time was Jim Clark, Scotland's first – and double – F1 World Champion and Indy 500 winner.  So a visit to the Jim Clark Motorsport Museum at Duns in the Scottish Borders is a must for racing fans.  Discover his cars and trophies, watch him race in archive films, and experience the view from the driving seat in the simulator.