Any time is a good time to contemplate taking a chocolate themed city break. You don't have to wait for events like National Chocolate Week or Valentines Day.
As a travel writer, I have discovered several chocolate cities worth heading to for a chocolate fix. The following are European cities worth visiting for their chocolate or chocolate based goodies. Some may surprise you; others are more expected. All are easily visited on a short break.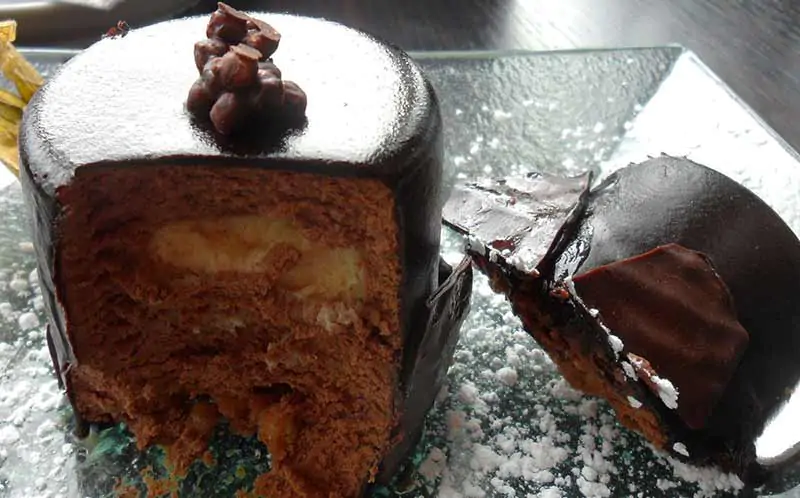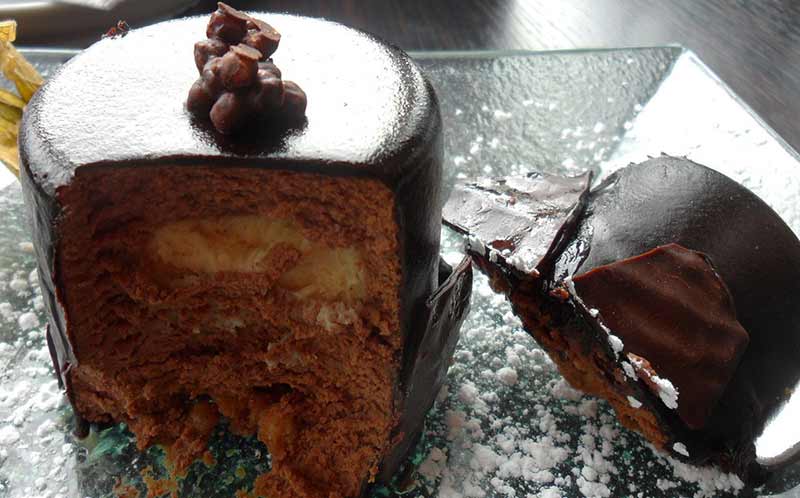 Cologne
On the banks of the River Rhine is the Chocolate Museum, an informative and interesting place that has its own steamy jungle with cocoa trees. You can see a production line in action and taste the Lindt chocolate at the end. The Chocolat Grand Cafe with its own terrace overlooking the Rhine is exactly what it says, a cafe specialising in all things chocolate. Chocolate cakes, chocolate ice cream, chocolate drinks and of course chocolate bars. The various chocolate ice creams, made from single source cocoa beans, are something any chocoholic should try.
Bordeaux
The French port, best known for its wines, was where cocoa was first imported from the Caribbean. Bordeaux, along with nearby Biarritz and Bayonne has had a connection with chocolate ever since. The centre of Bordeaux has more chocolate shops than any other city in France. My favourite is chocolatier Cadiot-Badie. The current owners father invented the Guinette de Bordeaux, a cherry liqueur filled chocolate that has become the signature chocolate of the city.
Brussels
Famous for its statue of a little boy having a wee in public and its rather grand city square, Brussels is well endowed with chocolate shops and chocolatiers. There are walking tours with plenty of tastings. Alternatively you can choose to learn to make and temper your own chocolate at the many chocolate workshops. There is also the Musée du Cacao et du Chocolat to visit. Finally there are many places to indulge in waffles with lashings of chocolate filling those little squares.
Turin
The home of Nutella, a chocolate and hazelnut mix, Turin rightly deserves the title "Chocolate Capital of Italy". Every March the city has an overwhelming aroma of chocolate during the annual festival cioccolatò. Turin is also home to bicerin, an indulgent drink which has a layer each of thick chocolate, coffee and whipped cream or steamed milk. This was developed in a shop of the same name in the 1800s. Chocolate cakes and desserts are to die for in Turin.
Perugia
Also in Italy there is another chocolate festival. It is home to the oldest chocolate factory in Italy. As befits such a status there is a chocolate museum and a number of chocolate schools where the art of making and cooking with chocolate is taught. Perugia is the place to come to taste savoury dishes that use chocolate. Every year the Euro Chocolate Festival is held in Perugia.
Salzburg
Some would say Vienna should be Austria's representative in this list because of that chocolate confection sachertorte. However Salzburg also has a hotel owned by the Sacher family where they serve the original sachertorte. It is also famous for the invention, much copied, by master confectioner Paul Fürst of the Mozartkugeln (Mozart Balls) which the current owner of Cafe Konditorei Fürst still makes today.
London
Not a city that immediately springs to mind as chocoholic's dream but it is home to Paul A. Young, arguably the world's top chocolatier. You can indulge in some innovative and modern combinations at any of his London shops (there are 3 of them). My favourites are anything to do with sea-salted caramel.
Basel
No list of Chocolate Cities would be complete without including at least one from Switzerland but which one to choose? As in any Swiss city there are numerous shops selling Swiss (and non-Swiss) produced chocolate. However, it is the variety of chocolate cakes and pastries that gets Basel included in this list. Confiserie Brändli on Barfüsserplatz 20 has the most delightful pralines and cake selections.
No doubt there are other places that are worth including. Which cities would be on your list? Feel free to make your recommendations in the comments below.