The warm sun of summer may be a distant memory, but winter can be a great time to take a short break in England and explore at a relaxed pace.
If you're thinking of going away in England this winter, here are a few ideas for inspiration.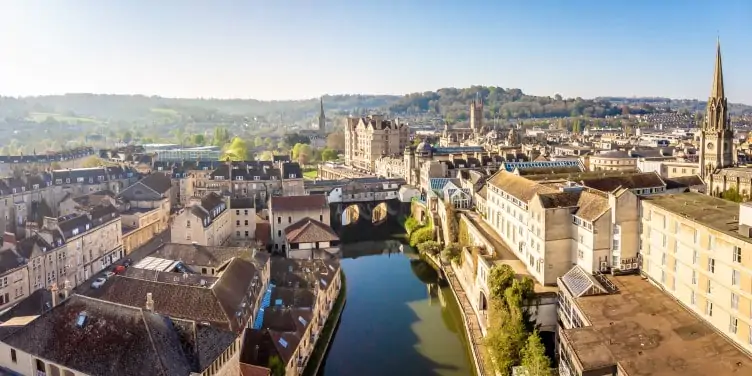 Book a winter city break
Weatherproof your holiday by booking a winter stay in one of England's many rewarding cities, where you can enjoy museums, galleries, shops and restaurants whatever the weather.
With overseas visitor numbers dramatically down this year, there has never been a better time to visit England's tourist hotspots like Bath, Stratford upon Avon, and of course London. But don't automatically think about the big hitters.
Many provincial towns have excellent cultural attractions, as well as theatres that host music, comedy and touring productions. Just remember to check what's on before you book your trip.
St Albans, for instance, offers plenty to do for a long weekend, and all barely 20 minutes from London by train. Discover the city's magnificent cathedral, its Roman theatre and museum. The stunning new St Albans Museum and Gallery that includes a unique café in an octagonal Georgian courtroom. Plus there's a twice-weekly market, a glorious wildfowl lake, and a wide range of shops.
Like the mellow stone architecture of Bath but been there, done that? Then try Stamford in Lincolnshire as a quieter alternative. Once an important coaching town between London and the north, it's a favourite with period filmmakers for its wealth of 17th and 18th century stone buildings.
Enjoy an evening of live entertainment at Stamford Arts Centre and don't miss the magnificent mansion and park of nearby Burghley House.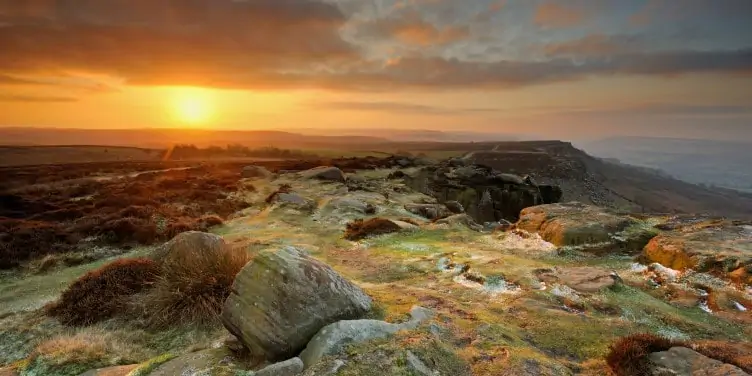 Walking in a winter wonderland
I love watching the countryside change with the seasons and, as the leaves fall, I'm always captivated by the shapes of winter trees. It's a good time for spotting wildlife too, so for me, a walking break is just as much fun in winter as summer, once I've packed the right clothing and reproofed the hiking boots!
Last winter I headed to the Peak District to join a guided winter break with walking specialists HF Holidays. This year, I'm trying the self-guided option in November to explore the Isle of Wight, combining local sightseeing with walks based on HF's route notes.
Or you can simply base yourself in an area of natural beauty and enjoy the winter scenery independently. Many country pubs and hotels share walking routes for independent travellers – just ask before you book.
The National Trust website is a great place for outdoor inspiration. The heritage charity owns miles of coastline, hillsides and woodland that is free to explore throughout the year, as well as parkland surrounding its many stately homes that remains open to visitors throughout the winter.
Just pour a cuppa and browse their website for winter break ideas in England – ranging from the coastal landscapes of East Anglia to the cliff paths of the West Country, or the woods and valleys of the Cotswolds, to the Roman heritage of Hadrian's Wall.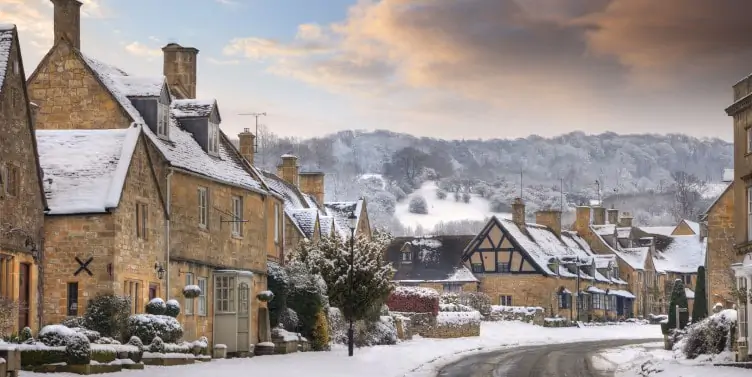 Cosy-up in a character property
As temperatures drop and the nights draw in, there is nothing quite like returning from a day's exploring to find a welcoming fire, and a good meal. Many pubs around the country now offer boutique rooms across the country, perfect for a romantic winter break. you'll find plenty of inspiration at www.stayinapub.co.uk.
For something special, step back in time with the Landmark Trust. This unique organisation rescues smaller buildings of historic interest or architectural merit, then rents them out to holidaymakers. Impressive properties include the Abbey Gatehouse in Gloucestershire and the disused Alton Station in Staffordshire.
Want to be by the sea? The coast will usually be quieter in winter, so there'll be plenty of places to book a stay, and often at discounted prices, too. You won't get much closer to the sea than one of the stunning 20 lighthouses and keepers' cottages offered by Rural Retreats.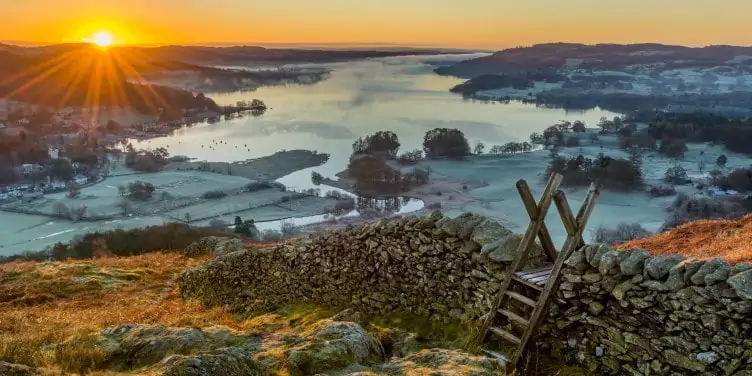 Planning a winter break in England
You don't have to go far to discover a whole new world on your winter break. Most of us rarely stay overnight within an hour or so of home, but a short break on the doorstep can provide maximum relaxation with minimum travel hassle.
First, think about how long you are prepared to spend travelling and how you want to get there. What towns are on your local train line, for instance? I'm just two hours from Brighton on a direct train line through London and if I travel off-peak with my Senior Railcard, it's an affordable, easy trip with no need for a car when I get there.
Prefer to drive? Then draw a circle around your home and pick a spot within an hour or two's drive where you can relax and enjoy your favourite activities. Whether that involves walking, visiting new cultural attractions, or just chilling out in front of a roaring fire with a comforting drink and a good book. As the nights draw in and it gets dark by late afternoon, there's no need to feel guilty about doing nothing!
For peace of mind, check the cancellation policy before you book your accommodation. And don't forget travel insurance for UK holidays if you've booked and paid for two or more nights accommodation.
Then just relax and start looking forward to your holiday. Or holidays! A winter break can prove a real boost to your wellbeing, so why stop at one?