Easter is a great time to go on safari in Tanzania as the game parks are emerging from the rainy season. The vegetation is lush and beautiful and the early mornings are crisp and clear.  It may be more difficult to spot animals (except giraffes) in long grass but there is still plenty to enjoy in the wide open spaces of the game parks and some beautiful landscapes to enjoy.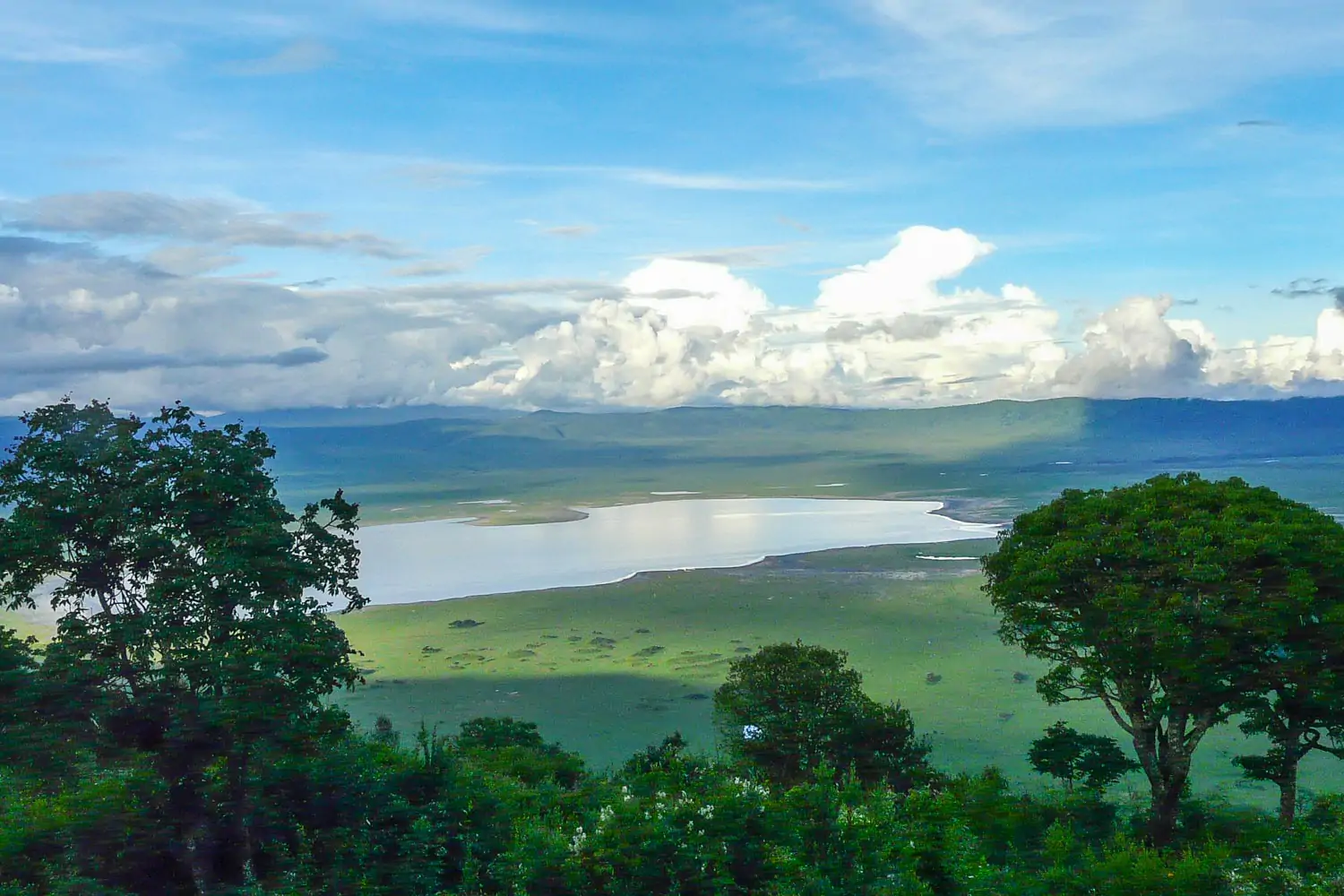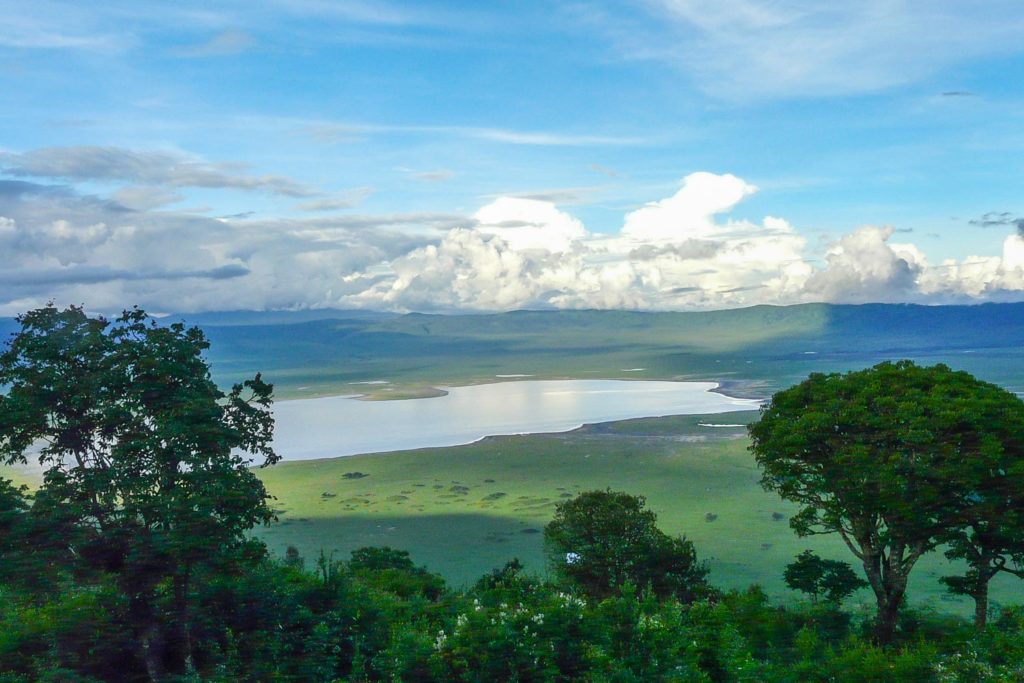 As a tour leader I have led many trips on safari.  And consoled many tourists who have not seen the Big Five – the main reason many people go on safari.  We had some jerky jeep rides as anxious passengers screamed "stop' every few minutes convinced that a mustard coloured blade of grass was the ear of a sleeping lion.  On one occasion I suggested we broke away from a convoy intent on finding a leopard to view a large herd of zebras.  It was not a popular request but as we trundled along a leopard suddenly popped up right in front of us.  He paused for a split second before streaking across the track in front of us and straight up a tree.  It was a memorable moment and an image that I will always have in my mind.  I was also rewarded with some great images of the zebras.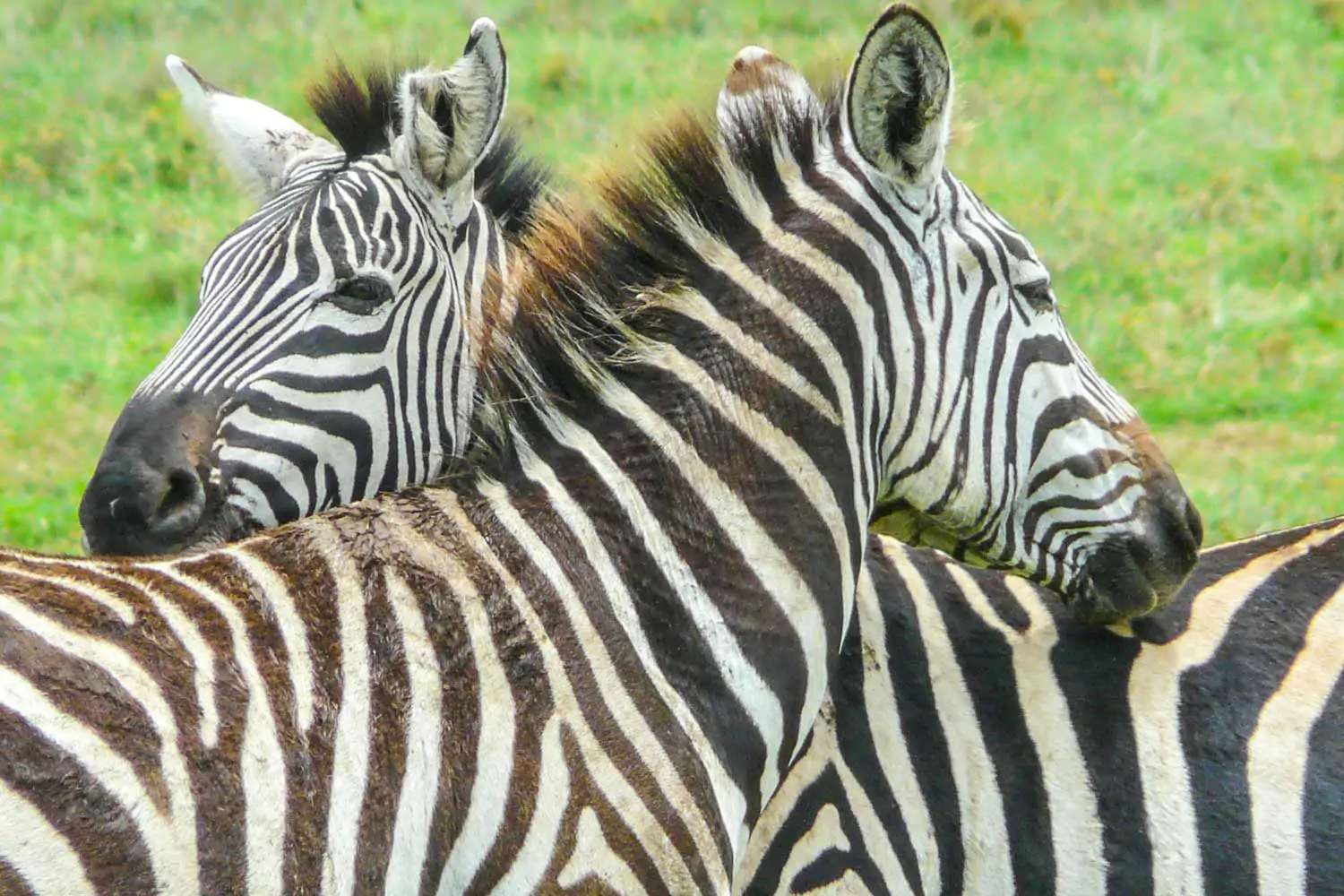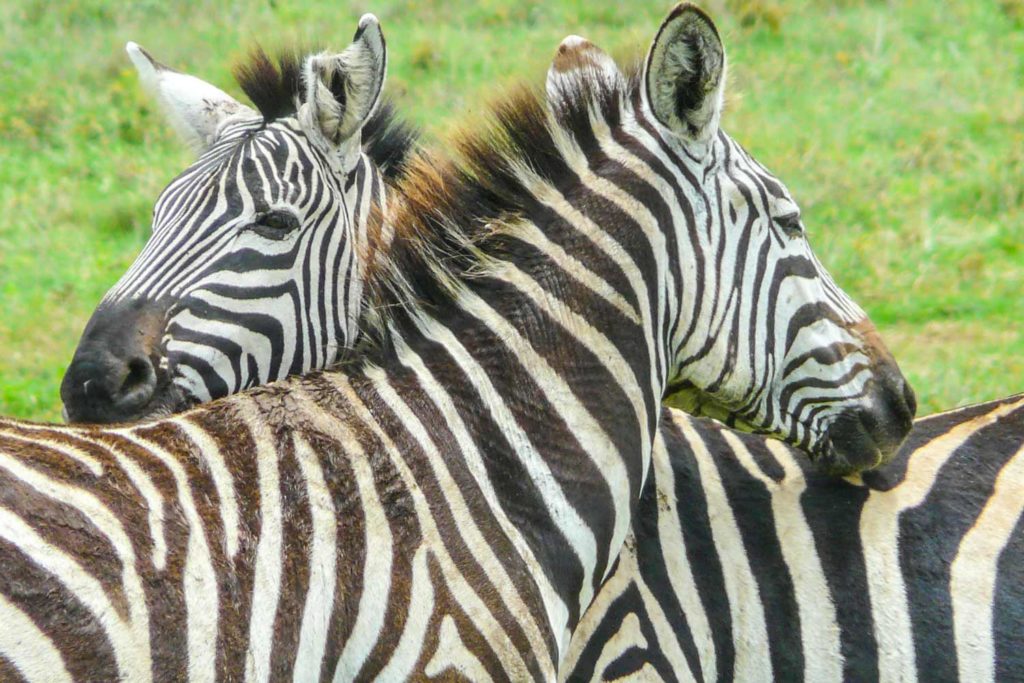 Elephants are one of the big five but did we get extra points, I wondered, for having found some elephants fresh from a mud bath and red rather than grey?  There were elephants everywhere in the Tarangire Game Park.  We had to be careful as there were a lot of babies and the adults get very defensive if the jeeps get too near the youngsters.  Although an elephant flapping their ears is impressive it is also time to move away!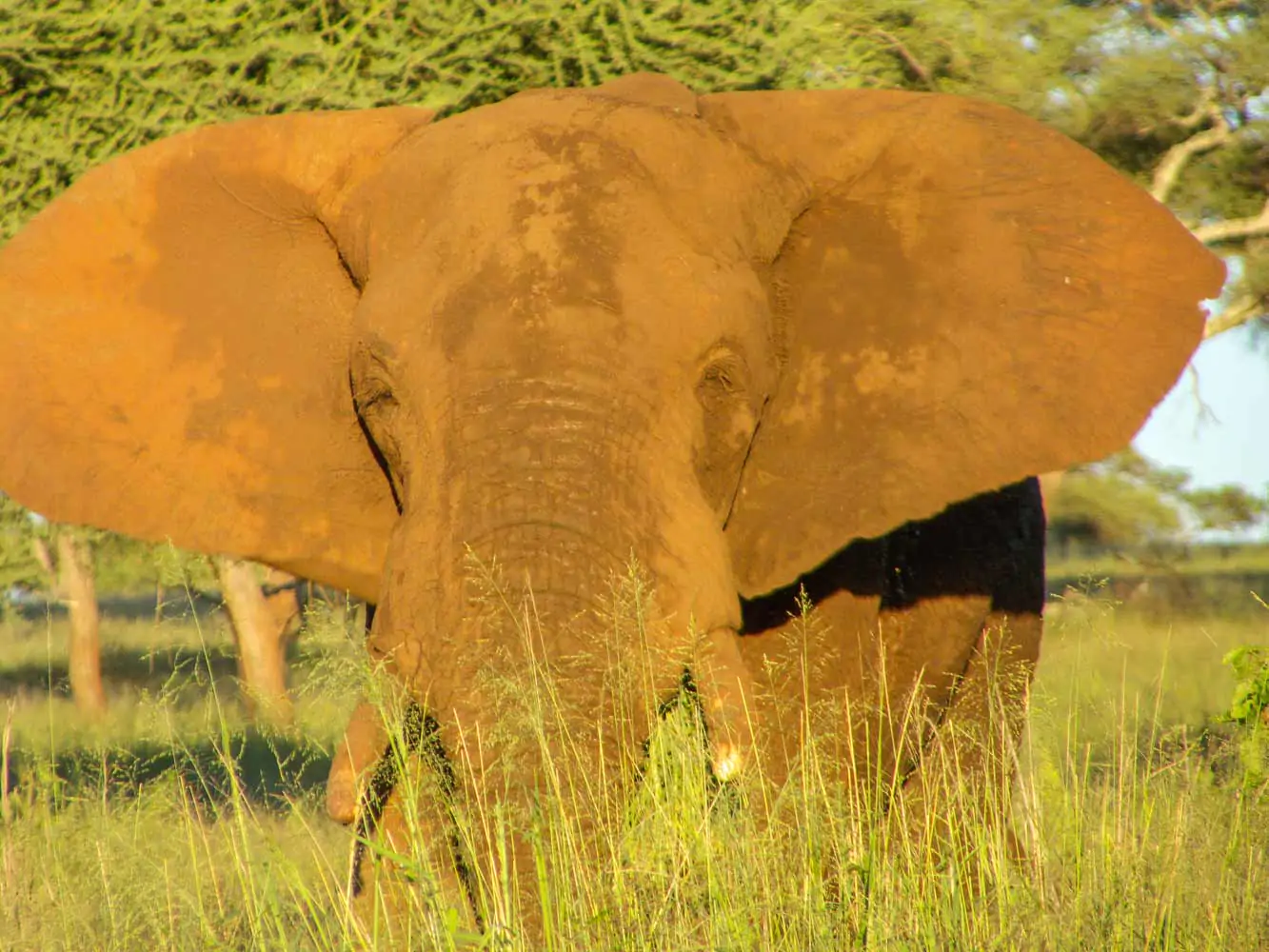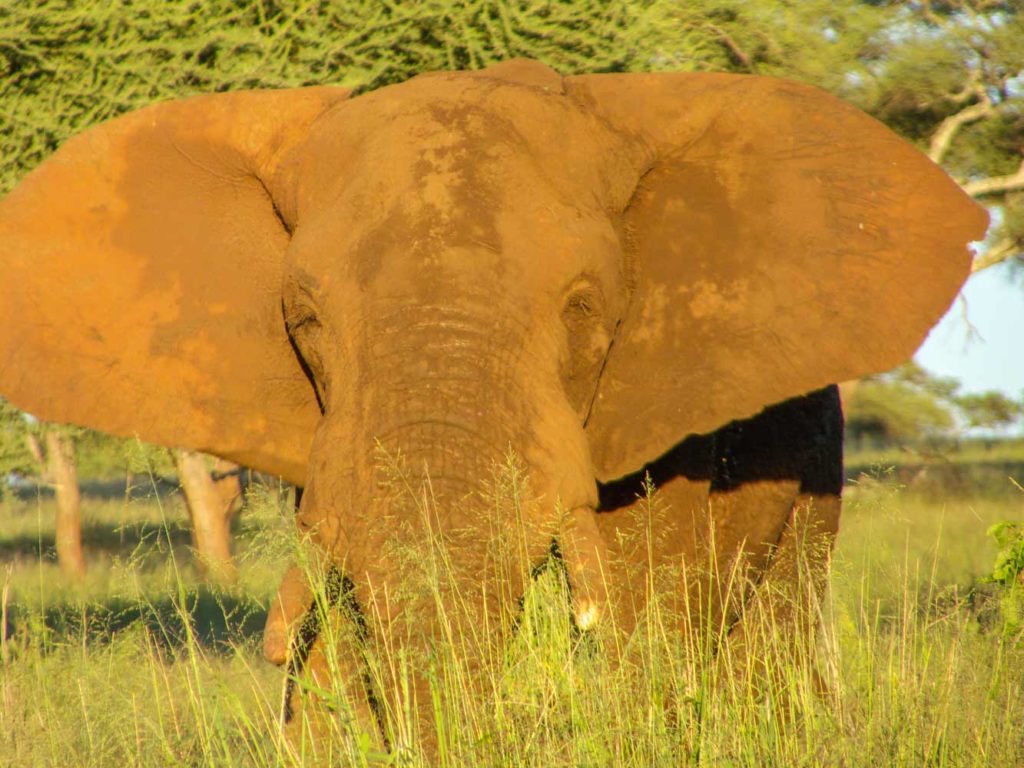 A hot air balloon ride at dawn is a very special adventure on safari.  My groups think I am joking when I tell them they have to slot themselves into the basket while it is on its side.  The basket is then rolled upright just before it takes off and floats across the Serengeti.  The silence that surrounded us was profound and we were able to spot a good variety of animals below us.
During the lulls between sightings of animals I became entranced by the birds around us.  The brilliant colours of the Lilac Breasted Roller when it takes off are stunning.  The black and white Secretary Bird struts across the ground just like a secretary on her way to work.  The perky feathers on the head of the Crowned Crane look just like a dainty crown.  The inquisitive ostriches whose eyes followed us in unison as we rumbled past them.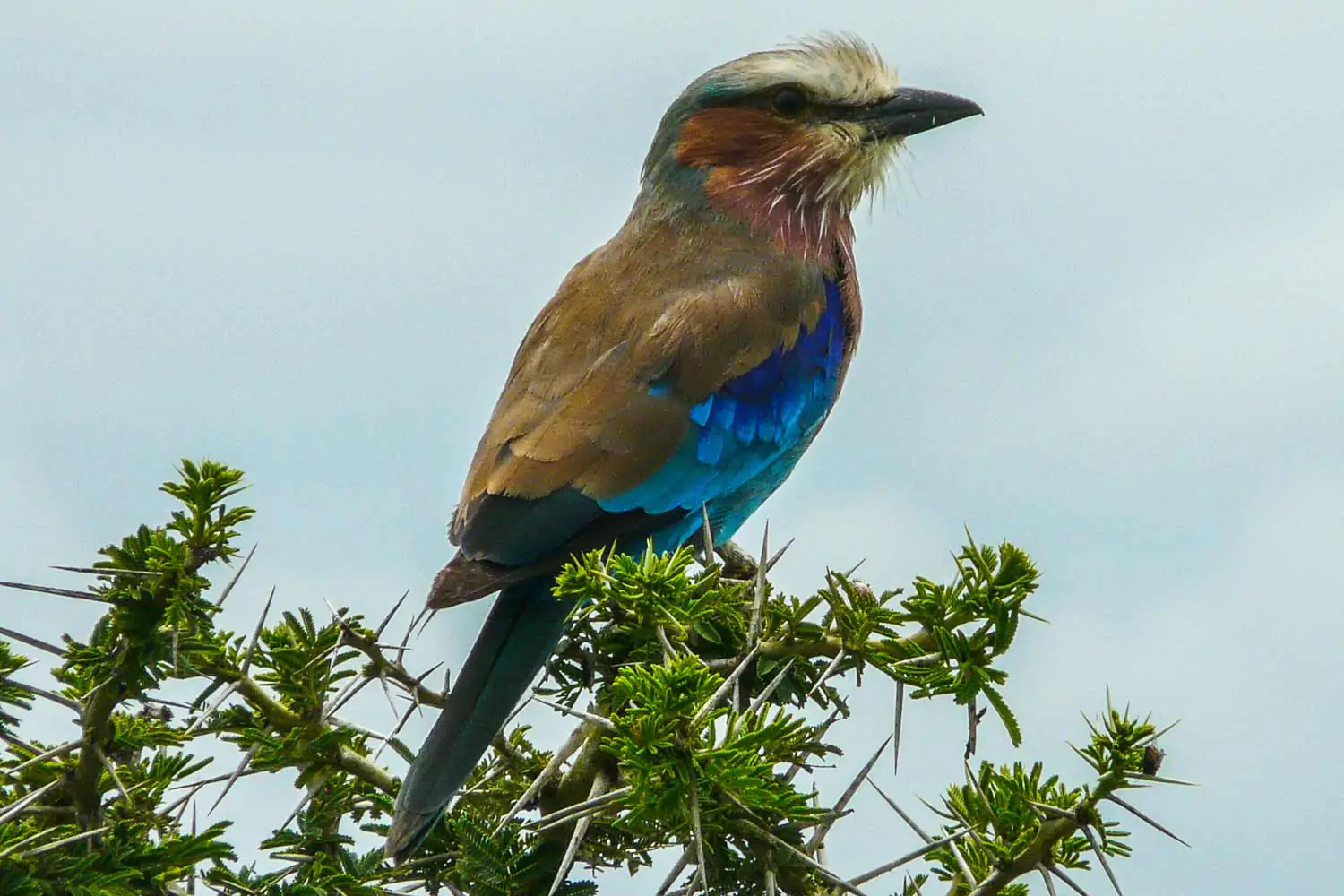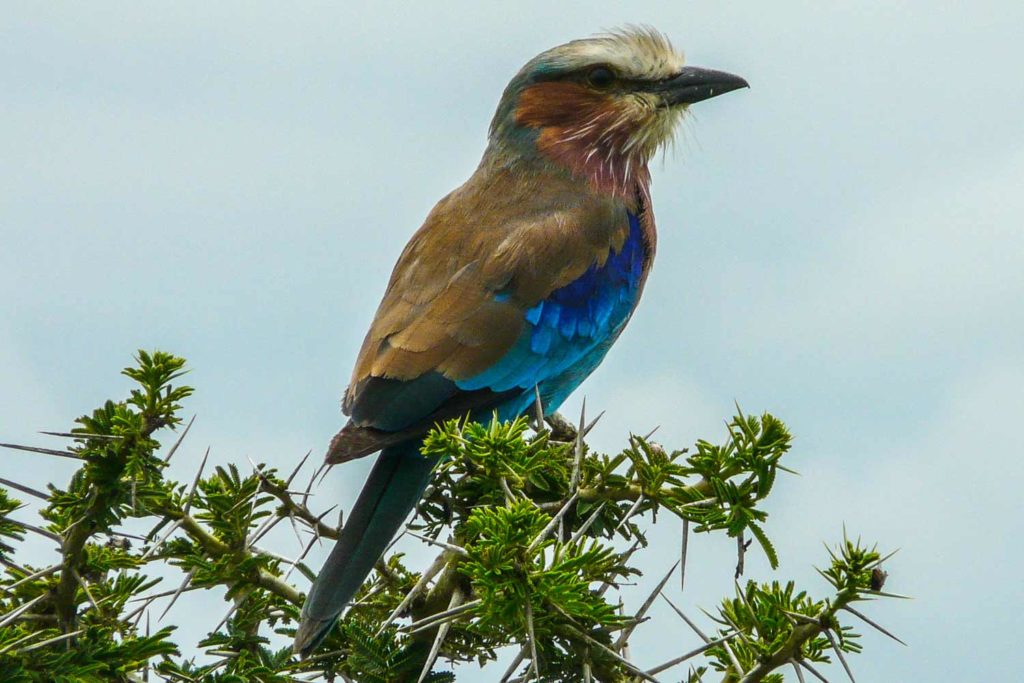 The earlier the jeeps set off on a game drive the better the chance of seeing a lot of animals.  The sandy tracks that criss-cross the parks are drier than the dew-soaked grass and the animals know this and can often be seen trotting along on them.  One early morning I was delighted when we came across a group of lion cubs on the road ahead of us.
Some may consider Easter is not the best time to go on safari but for me it is the most interesting.
Are you planning a Safari trip this year? Don't forget to book your travel insurance before you set off on your big adventure!