New York is a good idea any time of year, but during the winter months this incredible city can get pretty cold. With a little determination and a lot of warm layers, winter in NYC can be an amazing time to visit. 
Here's ten things to do in NYC this winter to help you escape the cold – or make the most of it!
1. Check out the views
Whatever time of year it is, New York has one of the most iconic skylines in the world. And soaking up the views from one of the city's towering skyscrapers should be top of every visitor's list. 
The question is, do you choose the Empire State Building or the Top of the Rock at the Rockefeller Center – or both? Both options have incredible views, but there's a bit more space on top of the Rockefeller Center and you can see the Empire State Building from it – which might make for a better photo!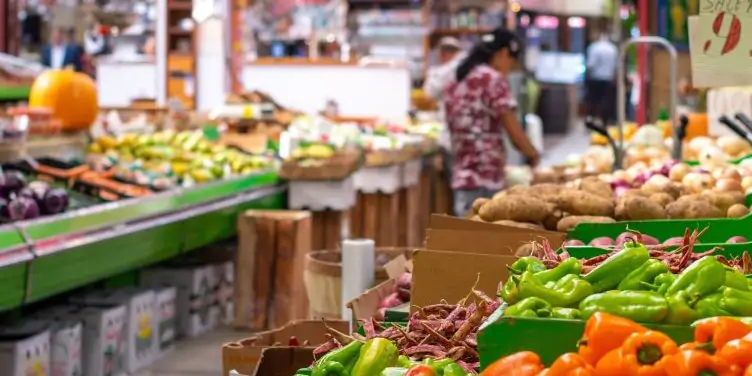 2. Uncover a hidden gem at an indoor market
Shopping in New York is the perfect way to escape the winter weather, and NYC is full of amazing markets which offer all kinds of unique stalls, perfect for souvenirs and gifts!
Head to Chelsea Market for a great range of cafés and quirky shops. It's open daily from 7am until 10pm, if you're after a bit more elbow room, then drop by early in the morning or late afternoon.
Or go in search of a bargain during the weekend at the Brooklyn Flea. From 10am to 5pm you'll find stalls selling vintage clothing, antiques, collectibles and more!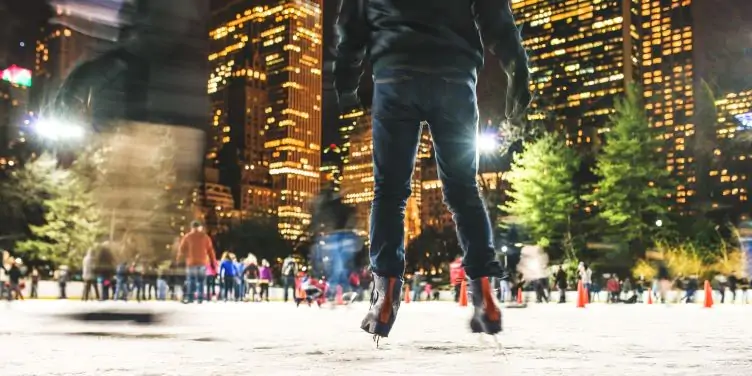 3. Go ice skating
There's no better way to warm up in NYC than lacing up your skates and heading for the ice. There are ice rinks all over the city – but the most popular ones are probably Central Park's Wollman Rink and The Rockefeller Centre.
Both rinks open in November 2023 with prices starting at $15 in Central Park and $11 at the Rockefeller Centre. You can book in advance to guarantee a spot or buy tickets on the day from the box office on site.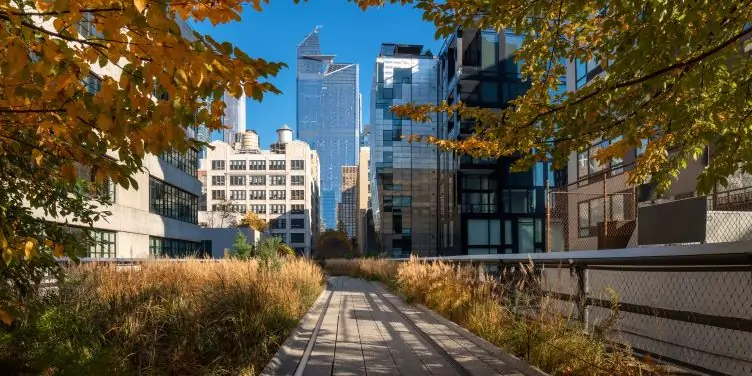 4. Walk the High Line
Chelsea's High Line park makes for a beautiful walk at any time of year. The one-and-a-half mile long elevated linear park was built along an old railway line and has great views of the city. You'll be able to spot Chelsea Market, the IAC building, and the impressive London terrace towers. 
Or why not take a seat at the Amphitheater and take in the birds-eye view of the New York traffic zooming past below!

5. Hit the museums
New York is well known for its museums and art galleries – of which there are dozens. Must-sees include the American Museum of Natural History for its 45 exhibition halls of plants, animals, and cultural artefacts to name a few! Don't forget to check out the impressive planetarium and library during your visit. 
For those interested in contemporary art, the Guggenheim and the MoMA (Museum of Modern Art) are home to some fascinating collections.

There are also lots of unusual museums in New York, like the miniature Mmuseumm, housed in a disused freight elevator, or the Museum of Food and Drink, which hosts talks and tastings after hours.
There's also the Micro Museum, treating its visitors to interactive video displays, computer games, special effects and music props.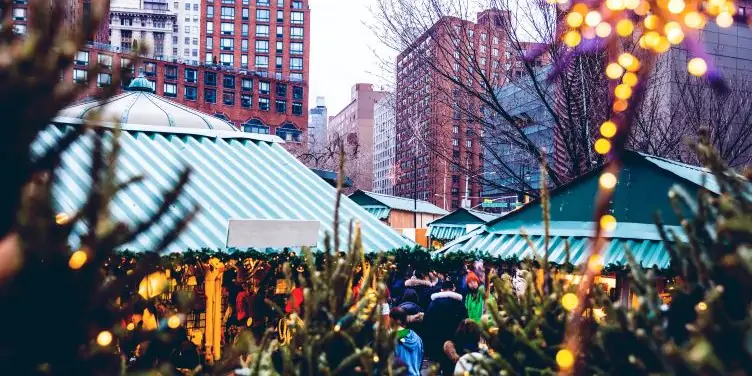 6. Discover a winter festival
New York's the city that never sleeps – and a bit of bad weather isn't about to put a stop to that. From winter carnivals and holiday festivals, to art shows and Christmas Markets, there are endless winter events to keep you busy. 
Check out the Time Out listings to see what's on when you visit. Whether you fancy seeing the world's largest gingerbread village or the dazzling Amaze Light Festival, there's plenty going on throughout the winter months.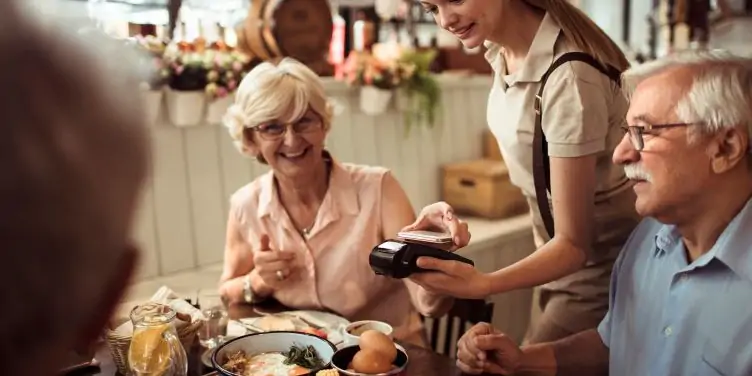 7. Eat your way around NYC Restaurant Week
Speaking of New York events, 16 January 2024 marks the start of the city's incredible NYC Restaurant Week.

Restaurants across the city offer special, fixed-price menus to celebrate the very best food in New York. From staple favourites (think pizza and bagels) to lesser known dishes (we're talking chopped cheese bodega sandwiches)!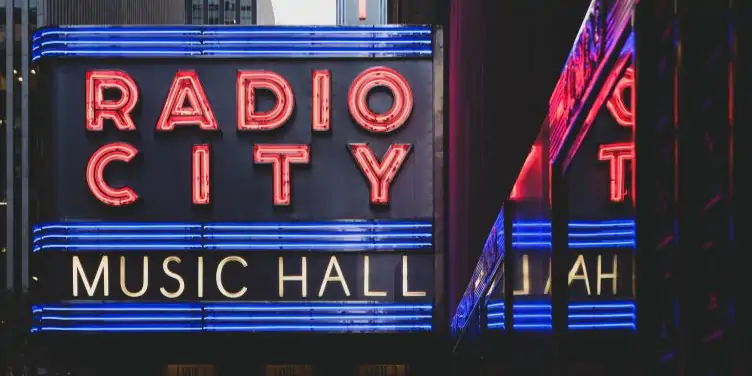 8. See the Rockettes
For nearly a century, dance company (and American icons) the Rockettes have been performing at New York's Radio City Music Hall. They always put on a good show, but the annual Christmas Spectacular is truly iconic and a must-do during an NYC winter visit. 
Shows start on 17 November 2023 and run through to 1 January 2024. Tickets are cheaper in November and January with prices starting from $52, while the high-demand December tickets can reach over $400!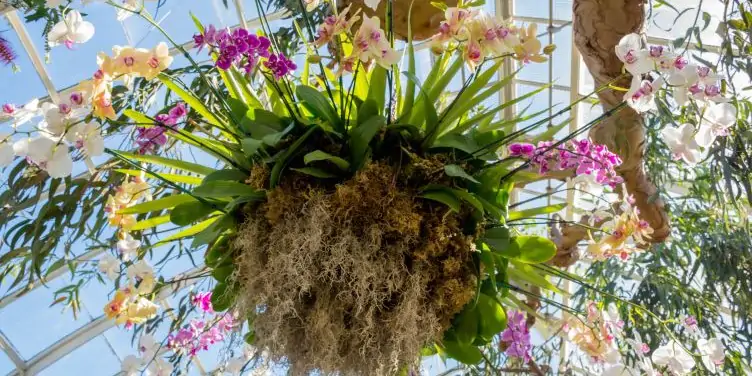 Escape the cold at New York Botanical Garden
The greenhouses at the New York Botanical Garden offer the perfect respite from the cold, with lush tropical climates and loads of beautiful nature to discover. Plus there are events all winter long, including NYBG glow (November 2023 – January 2024), an outdoor light experience with thousands of choreographed lights and sound installations – similar to Christmas at Kew.
If you're tempted to start planning a winter getaway to this incredible city, don't forget your travel insurance for the USA! Or, if you'd rather stay a bit closer to home, there's plenty of winter adventures to be had in Europe.