The world is full of opportunities for the intrepid traveller. If the call of adventure has started replacing the appeal of a lazy beach break, then what you need is a holiday that really excites.
Broaden your horizons by exploring new and extraordinary places or try activities you've only ever dreamed of – it's never too late!
Whether you're into nature, wildlife, history or naturally stunning landscapes – here are seven adventure holiday ideas that are sure to inspire!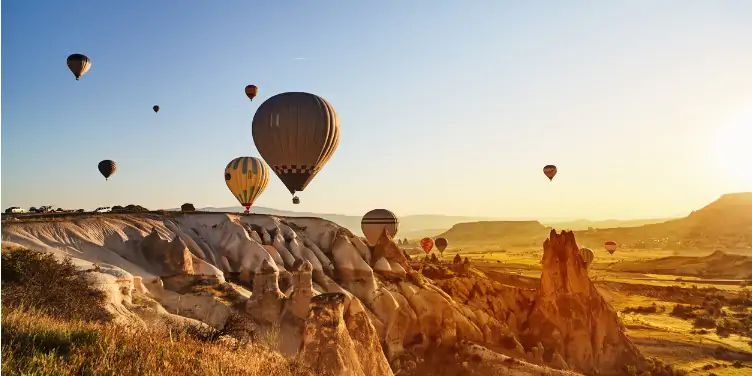 1. Hot air ballooning in Turkey
Take your holiday adventures to new heights in Cappadocia, an historic area of central Anatolia in Turkey. It's famous for its otherworldly terrain, with distinctive cone-shaped rock formations creating a sort of fairytale moonscape.
Carved into valley walls are ancient houses and rock-face churches, with centuries of history to explore underground.
The most exciting way to appreciate Cappadocia's enchanting scenery is from the wicker basket of a hot air balloon. Hot air ballooning is available in the town of Göreme, where colourful canopies gliding elegantly across the sky is practically an everyday spectacle.
A flight over the tall rock formations known as 'Fairy Chimneys' would be glorious any time of the day. But with balloons setting off at sunrise (usually between 5am and 5:30am), it's an especially magical adventure for early birds.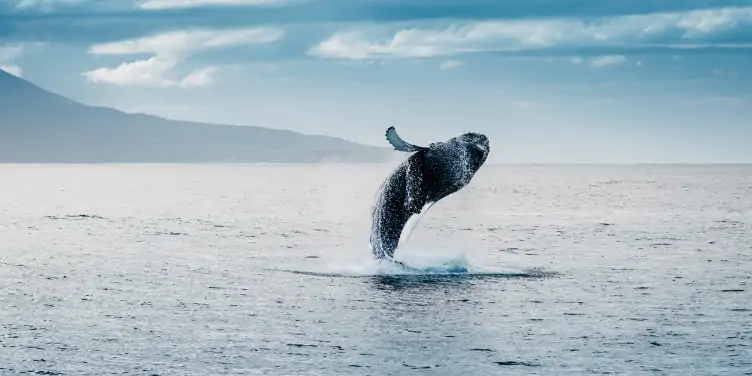 2. Whale watching in Iceland
Iceland has some of the most dramatic landscapes in the world and is often referred to as 'the land of fire and ice', as the home to both volcanoes and glaciers. This Nordic island provides almost endless opportunities for thrill-seeking holidaymakers.
Whale watching not only gives you the chance to see these magnificent creatures up close in their natural habitat, but also to immerse yourself in Iceland's rugged natural beauty. More than 20 species of whale can be seen in the waters around Iceland, including minke, orca, humpback and even the odd blue whale.
Summer is the best time of the year for whale watching. Head out on a group boat trip from a destination like Iceland's capital, Reykjavik, or Skjálfandi Bay to the north.
Being out on the sea and possibly just metres away from a whale jumping right out the water is certainly an experience you won't forget!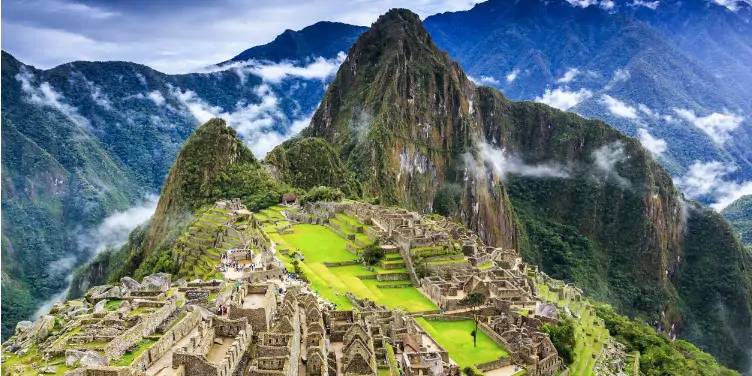 3. Discovering the ruins of Machu Picchu in Peru
Around 50 miles north of Cusco in the Peruvian Andes is the iconic Machu Picchu, one of the 'New Seven Wonders of the World'. It's definitely one for the bucket list, whether you're a keen hiker, history fan, or even a mystery lover – because we're still not sure exactly what the site was originally used for.
There are several trekking routes along the Inca Trail to Machu Picchu, high in the Andes Mountains. Immerse yourself in a four-day hike, or choose a shorter, one-day route if a busy itinerary leaves you short on time.
Still exciting but much easier on the legs is the scenic 3.5-hour train journey to Machu Picchu from the city of Cusco. The terrain is beautifully varied, with mountains, lakes, valleys and tropical forests to immerse yourself in.
The hilltop ruins of Machu Picchu located on a lush plateau are what's left of a 15th-century Inca city, with many fascinating sites including The Royal Tomb and the Intihuatana Stone.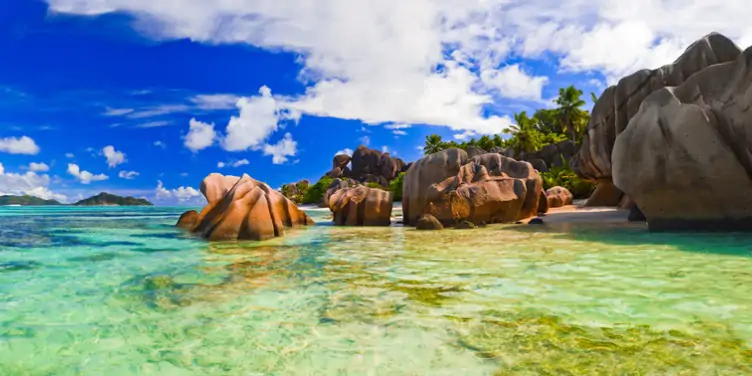 4. Adventure cruising in the Seychelles
The smaller cruise ships of adventure cruises make it possible to dock in stunning, remote locations that larger liners simply cannot reach. There's no better way to immerse yourself in the true character of a new country.
Journey across the dazzling blue waters of the Indian Ocean, surrounding the Seychelles, to find out why it's one of the most popular adventure cruise destinations. There's no shortage of activities either, with swimming, snorkelling, paddle boarding, diving, hiking, and kayaking all giving you the chance to see the islands in a new way.
Visit the uninhabited Curieuse and its population of giant tortoises. Snorkel among enchanting coral reefs and follow nature trails through vast swamps and mangrove forests. Or, visit Anse Lazio on Praslin Island, lauded as one of the most beautiful beaches in the world.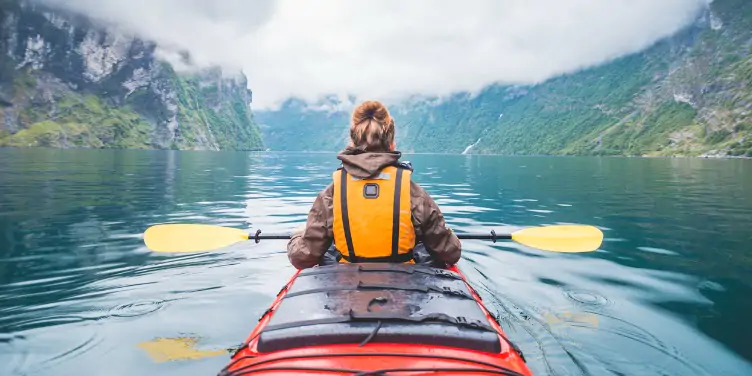 5. Hiking and kayaking the Norwegian Fjords
Hiking and kayaking the Norwegian fjords is one of the best ways to appreciate Norway's awe-inspiring geography. You'll not only get to experience these deep and peaceful bodies of water, but also the majestic mountains around them.
There are more than a thousand fjords along Norway's coast. Most commonly featured on adventure holidays is UNESCO-listed Nærøyfjord that's part of the Sognefjord, the largest and deepest fjord in Norway.
There aren't many ways to marvel at the waterfalls and snow-covered peaks quite as unique as kayaking on the crystal-clear water. You'll also pass tiny fishing villages with their traditional Norwegian wooden houses. Keep an eye out for seals surfacing, or the odd soaring eagle on your adventure.
Hikes can be long and steep, so make sure you're prepared with sturdy boots and plenty of adventurous spirit! Hiking and kayaking packages longer than a few hours or one day usually involve evenings by the campfire and sleeping under the stars – a perfect way to round off your outdoor adventure.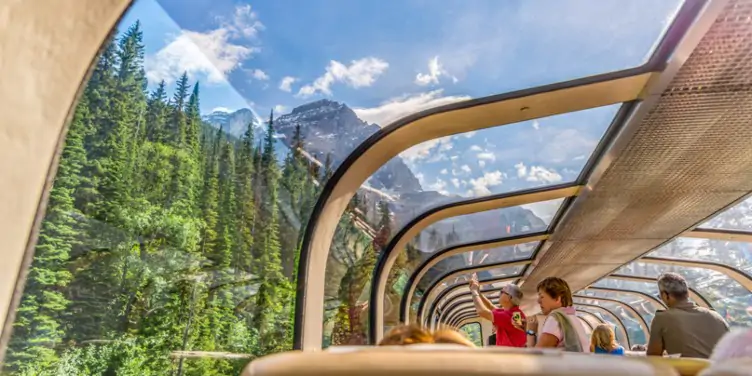 6. Taking a ride on the Rocky Mountaineer in Canada
If you like your adventure with a touch of luxury, the Rocky Mountaineer should be next on your holiday bucket list! This privately-owned rail service runs several different routes through the breathtaking Canadian Rocky Mountains, connecting British Columbia with Alberta.
Trips start from two days and can go up to 13 if you choose a circle journey. You can also go all out with the Rockies Highlight package, which can last between four and 11 days and really gives you the full experience. The onboard experience is just as impressive as the scenery, with top chef-prepared meals and local wines.
Spend days taking in Canada's spectacular landscapes from the comfort of the Rocky Mountaineer as it winds through forested valleys and past snow-capped mountains. Stop-off points include Vancouver, Banff, Lake Louise, Whistler, Calgary and Kamloops, where you can do some exploring of your own.
The Rocky Mountaineer is a daylight-only train with specially designed sightseeing cars to maximise the views. All nights along the journey are spent in a hotel, before you board the train again in the morning.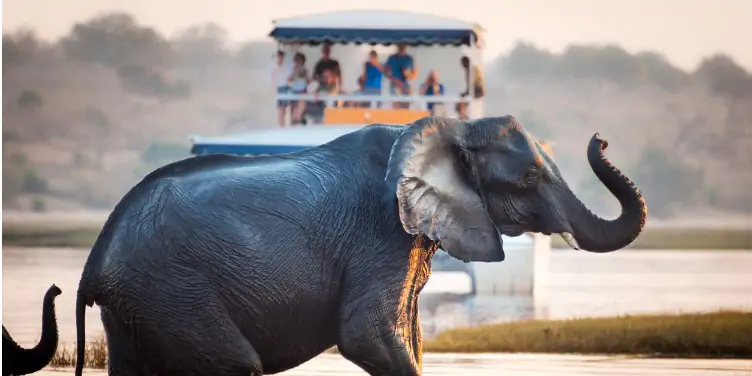 7. Going on safari in Africa
The lion, rhino, leopard, elephant and African buffalo. Seeing Africa's 'Big Five' is top of many holiday wishlists, and a safari offers the best chance of turning the dream into reality. The East African country of Kenya is one of the best and well-known locations for safari, and tours leave from the capital, Nairobi.
The tour then heads to the vast savannah of the Maasai Mara Reserve and Amboseli National Park, with Mount Kilimanjaro as its striking backdrop.
Kenya's game reserves are rich with wild animals and birdlife, and are wonderful for connecting with nature. Samburu National Reserve is smaller compared to other wildlife areas, but is home to many beautiful animals, such as the zebra and reticulated giraffe.
Choosing a responsible safari company for your African adventure is key. It means you can relax and enjoy the sights, knowing that animals aren't mistreated and that conservation and local communities are being supported.
We may not be able to provide travel insurance cover for all of the activities on this list. View our policy documents or contact us to find out more.