Walking is a great way to explore the world at your own pace.
And some of the best destinations in the world can only be truly appreciated on foot, like the legendary Inca Trail deep in the heart of the Andes.
Feeling confident to take on the terrain for your next holiday? Here are some of the best walking and trekking holidays you can go for.
Walking and trekking holidays, what's the difference?
Walking and trekking holidays have become ever more popular. They get you outside into the open air, are good for your fitness levels and can expose you to some of the most magnificent scenery around.
These holidays fall into two distinct camps. Walking holidays usually involve you staying in a single place for a week and going out on a daily basis to sample different walks in the locality. You then return in the evening to your base to freshen up with a hearty supper.
Trekking holidays usually take the form of a continuous hike across quite difficult terrain. Sometimes you can travel more than ten miles a day and sleep in tented or different accommodation each night as you walk towards your destination.
These holidays come with experienced leaders and guides but you should make sure that your chosen holiday is not beyond your capabilities. Most are graded and you can get an idea of difficulty before you go from specialist company websites.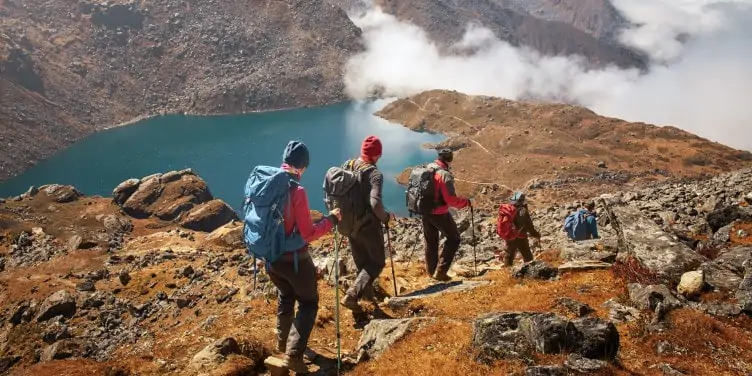 Trekking in Nepal
Trekking in Nepal is without a doubt the ultimate hiking experience. Hiking round the world's tallest mountain gives you the chance to interact with the local community and share unique cultures and traditions. You embrace an eye opening perspective on the majestic Himalayas, especially if you take on a month-long trek through the valleys and high mountain passes.
Everest base camp is the most famous trekking goal among the extreme trekkers all over the globe. It's a moderate 14 day trek, and no detailed knowledge is necessary as your guides will help. But, stamina, endurance and a level of fitness to combat altitude sickness are all essential.
The Ghorepani Poonhill Trek, which is probably the most visited trekking destination, takes about a week.
You will need to continuously sustain your energy levels on this trek so do carry instant energy food such as chocolate or honey/peanut bars.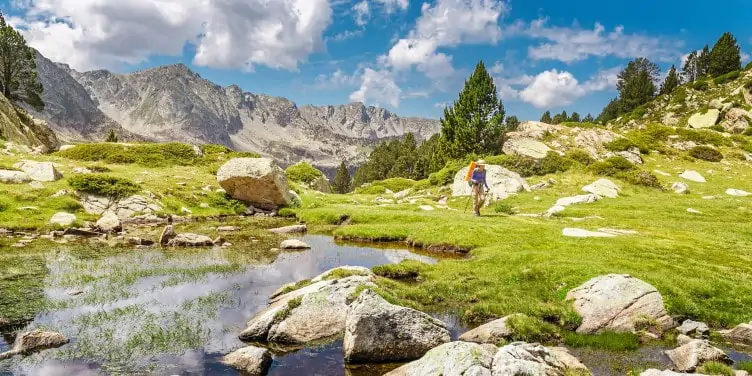 Andorra trekking: with picture perfect views
Andorra sits snugly on the Pyrenees between France and Spain. Try and visit the Valls de Comapedrosa Natural Park with its waterfalls, lakes and high mountain scenery. There are 9 trails of different levels that have all been signposted.
Try the Coronallacs – a circular, five-day 80 mile trek that has four-manned refuges, 16 lakes and 6900m of climbs and descents.
You can even go 'heli trekking' where a helicopter drops you in the mountains and you walk down to the villages below. Keep in mind in the spring and autumn you can experience a wide range of weather in a single day when the height of these mountainous trails can affect air temperature so pack lots of layers.
You can get a copy of the Andorra Trail Guide. It's an excellent publication for beginners and experienced hikers alike with over 60 different routes and is available from the country's tourism offices.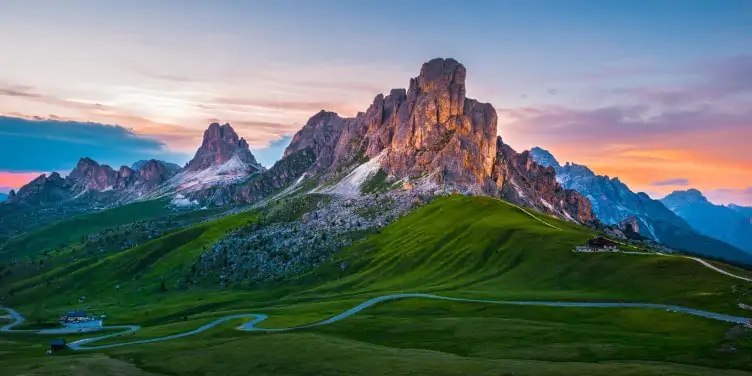 The South Tyrol/Dolomites
The South Tyrol and Dolomites may be German speaking and have an Austrian culture but they form the northern most part of Italy. They are the perfect destination for walkers as they offer a network of more than 17,000 kilometres of trails and stunning views. The many ski lifts used by the skiers in the winter allow access in the spring, summer and autumn months to some of the highest points of the Eastern Alps.
One of these is the Alpe di Siusi (Seiser Alm) in the Dolomites which holds the largest mountain plateau in Europe and offers 900 miles of trails over an area of 34 square miles full of mountain hut cafés and stunning views below.
So you can recognise the degree of difficulty of the routes there is an official classification that briefly summarises the characteristics of the routes from day hiking to experienced trekkers and winter walking opportunities.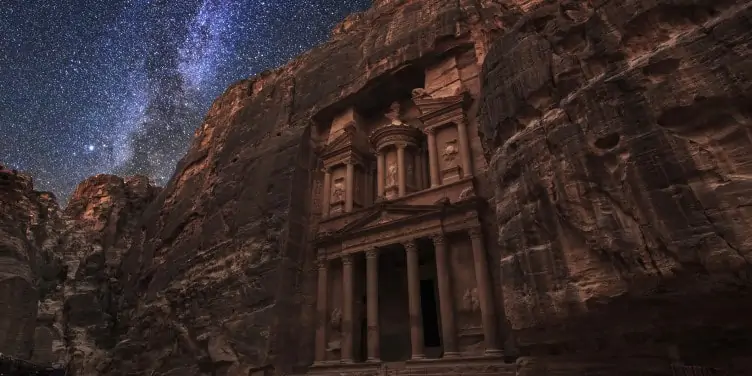 Discover history trekking in Jordan
A visit to Petra is one of life's highlights and many companies offer treks where you stay in Bedouin encampments each night on your route to reach the city. Choose one where you approach the city from above so you don't have to run the gauntlet with the hundreds of tourists below.
There are numerous day walks where you can travel down the many wadis that lead to the Dead Sea from the hills but these should only be taken with a guide and not attempted on your own.
The desert of Wadi rum is another spectacular route though the sand dunes can be heavy work so think about your fitness.
Other walking trails include the mountainous Al Ayoun Trail and Dana Village Trail that explores the scenery and history of the Dana Nature Reserve – while the Soap Makers Trail through the Ajloun Forest Reserve is also well worth looking at.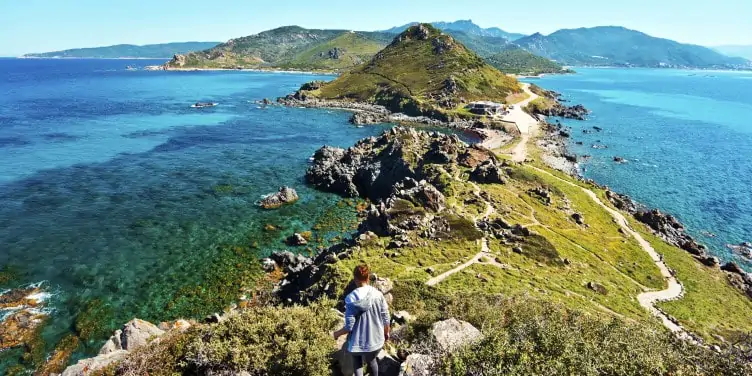 Corsica trekking: enjoy perfect coastal views
Corsica has a wealth of marked trails to suit all levels, although the island can be particularly challenging so it's important to choose the right itinerary.
The interior of Corsica is mountainous while the coast is home to sun-kissed turquoise bays. To many, the GR20 path is the ultimate trekking route crossing the whole island from north to south, with several mountain huts where you can rest. The 112 mile trek takes about 15 days and is a very difficult trail, so it's only really suitable for very experienced hikers.
There are several other established treks of varying difficulty with some of the easier ones ranging around 30 miles and offering very easy walking.
If you would like a series of day walks then why not take the train that crosses the whole island diagonally north to south and stay overnight at some of the stations?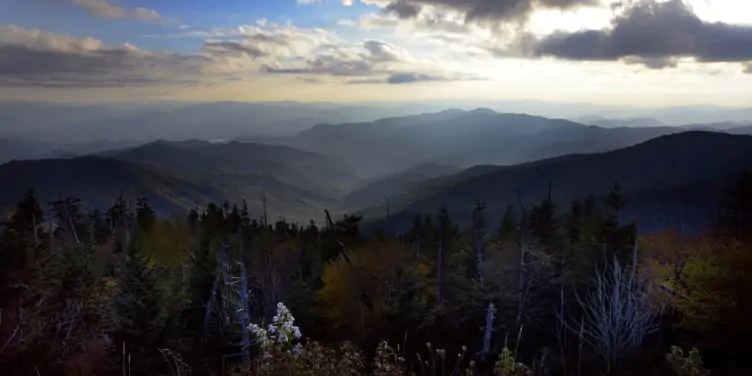 The Great Smoky Mountains
Located on the border between Tennessee and North Carolina, hikers can enjoy the Great Smoky Mountains during all months of the year with every season offering its own special rewards.
A number of different paths access the third-highest peak in the Great Smokies, and one of the all-around best is the 14 mile round-trip, Trillium Gap Trail. Some of the most popular hikes in the National Park are: Charlies Bunion, Alum Cave Bluffs, Andrews Bald, Rainbow Falls and Chimney Tops. The park offers hikes for all ability levels and rewards those walking with spectacular waterfalls, old-growth forests and endless views.
Sharing Tennessee's state border, the North Carolina part of the 2,000 mile Appalachain Trail contains the highest parts including Clingman's Dome – half in North Carolina and half in Tennessee, which rises to 6,643 feet. You will need a permit for hiking in the Great Smoky Mountains National Park.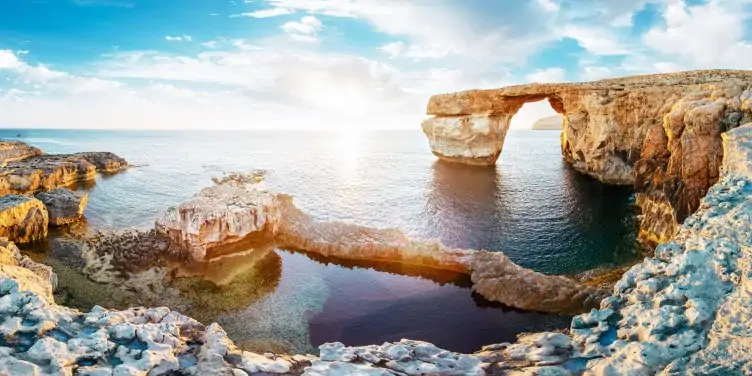 Add Malta to your trekking bucket list
Malta, Gozo and the small island of Comino all offer walkers some of the most stunning views and variety anywhere in the Mediterranean. Sights include dramatic cliffs plunging into waves, the rocky, scrubland of the garrigue or hidden, lush valleys. In Malta you will come across mysterious, prehistoric sites, temples, cave chapels and secluded watchtowers of the Knights of St John.
A number of trail routes have been prepared for walkers that hug the coastline and because the islands are small you don't need a hire car as you can use the buses to get around.
Catch a ferry over to Gozo which is much greener and has a superb circular coastal walk that takes you through small coves and harbours with a series of criss-crossing paths to explore deeper into the island.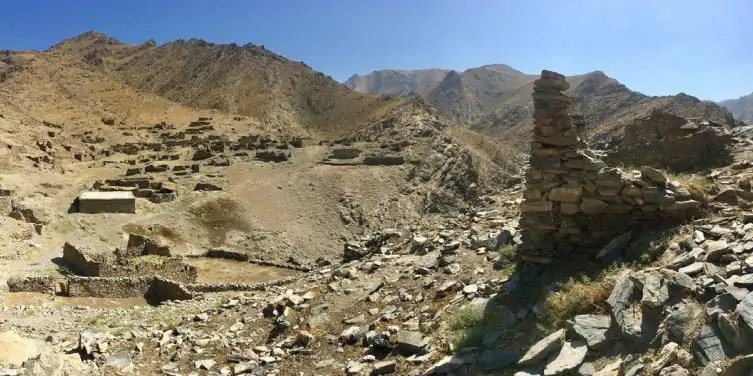 Uzbekistan: an amazing trekking experience
In many ways trekking in Uzbekistan is still in its infancy which is why you should consider going before it gets discovered.
There are high mountains in the UNESCO-listed Western Tien Shan, with peaks such as Big Chimgan (3,309m) capped in snow all year round. Three to four multi-day treks here offer spectacular views, rich flora and bird watching, and some of the best stargazing on Earth when you rest overnight.
Walking in the Chatkal Mountains northeast of Tashkent and the Zarafshan Mountains south of Samarkand are just some of the options on offer range from desert oases to alpine lakes, deep gorges and caves to flower-filled meadows. All are largely untouched and allow adventurous trekkers to walk on 10,000 years of history along the route of the ancient Silk Road.
Sentob in Navoi Region is emerging as an eco-tourism hub, with day hikes taking in ancient petroglyphs and ruins, natural springs, orchards, and shrines.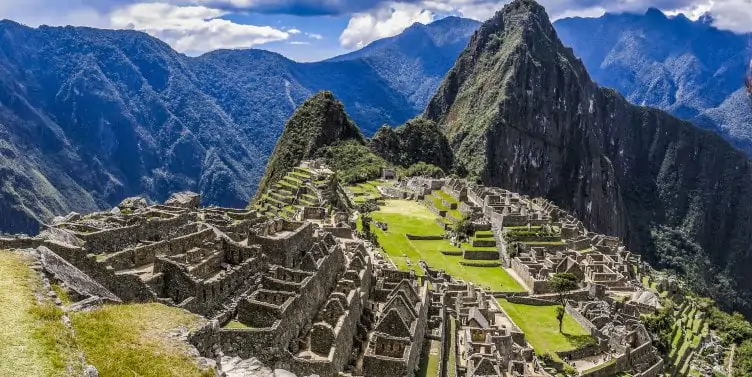 Peru: go back in time on the Inca Trail
The big trekking draw in Peru is the Inca Trail. This 20 mile round trip takes between four and 5 days and is a moderate but nonetheless arduous walk with the incredible ruins of Machu Picchu waiting for you. Please note you can't just turn up and do this trek as only 200 people at a time are allowed on the trail.
There are four main areas for hiking in Peru: in the Sacred Valley near Cusco, around Arequipa, in the Cordillera Blanca near Huaraz and in the northern Amazon region near Chachapoyas. Each region has its own unique beauty and challenging hikes.
The Santa Cruz trek in Peru's Huascarán National Park in the Cordillera Blanca mountain range is considered by many experienced hikers to be one of the most beautiful in the world. The entire hike is framed by dramatic mountains, glaciers, and deeply blue lakes.
If you're planning on hiking at any altitude, check the policy documents of your travel insurance, to see if your activities can be covered.