Now that the Canary Islands are open again to British visitors with negative Covid tests, Tenerife is a top choice whether you're after relaxation or activity. Hire a car for the freedom of the island or join a guided excursion on foot, by bus or boat. These are my top tips for experiences you really shouldn't miss.
1. Soak up some sun by the water
Many of us have felt sun-deprived over the past year with overseas travel cut to the minimum, but luckily for us, Tenerife enjoys temperatures in the 20s even over the winter months. Why not fly during the winter and top up your Vitamin D levels beside hotel pools surrounded by sub-tropical gardens or maybe a promenade pool with sea view?
The island has 10 Blue Flag beaches too, many of them made up of black volcanic sand. Whatever your preference, don't forget your sunscreen and hat!
2. Step back in time at La Laguna
The island's original capital is a must-see for its 15th century layout, lovely buildings with wooden balconies, and flower-filled courtyards. A UNESCO World Heritage Site since 1999, it is considered a 'unique example of an unwalled colonial city' and was a template for colonial cities in America.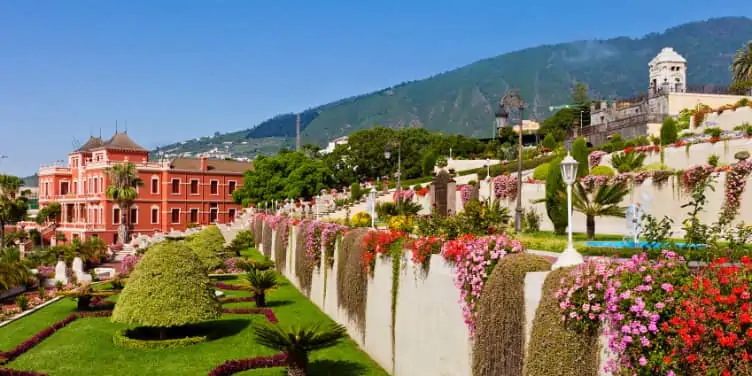 3. Feast your eyes on the flowers of La Orotava
One of Spain's prettiest towns, La Orotava spills down the slopes behind Puerto de la Cruz in a maze of steep cobbled lanes and broad avenues. Don't miss the 17th century Casa de Los Balcones, nor the Botanical Garden, created by order of Carlos III in 1788. The collections of tropical and sub-tropical plants include many species remarkable for their beauty, age and rarity.
4. Eat like a local
Authentic island dishes include a wide variety of fresh Atlantic fish as well as rabbit, pork and goat. Look out too for puchero, a delicious Canarian stew made from vegetables and meat. A popular side dish is 'papas arrugadas' or wrinkly potatoes, small potatoes cooked in their skins and accompanied by 'mojo sauce' in either red (paprika) or green (coriander). Be sure to also indulge in the rich flavours of local tomatoes, bananas, and honey, all widely used by the island's creative chefs.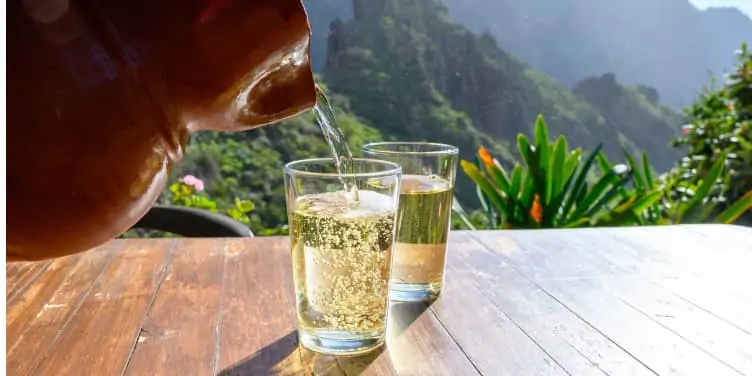 5. Book a wine tasting tour
Grapes have been one of Tenerife's main crops since the 15th century and winemakers produce red, white and rosé varieties across five distinctive regions. Traditional wine-making methods combined with the local geology and climate impart flavours that marry perfectly with island produce. Production is limited and wines are rarely exported, so don't miss this unique opportunity.
6. Take a whale-watching cruise
The deep channel between Tenerife and La Gomera is a rich feeding ground for more than 20 species of whale and dolphin, including blue whales and killer whales. I was thrilled to get close-up views of bottlenose dolphins and pilot whales during my catamaran excursion from Puerto Colon with Freebird.
Larger boats leave from Los Gigantes and Los Cristianos, but whichever you choose, don't forget sunscreen, water and a jumper – it can get chilly on the water.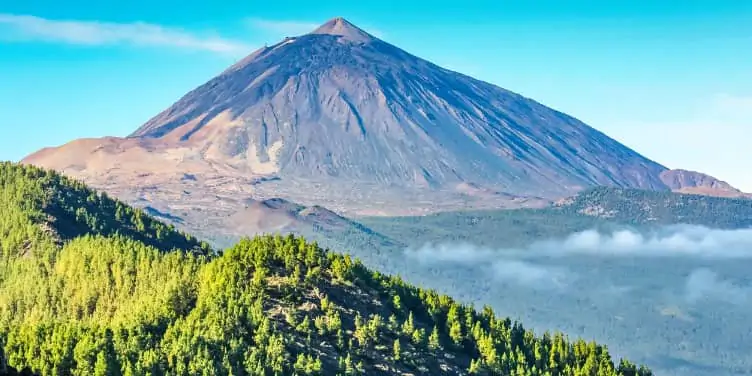 7. Explore the volcanic crater of Mount Teide
Dominating the island from every angle, the conical tip of Mount Teide rises to 3718 above sea level but was once much taller. The side of the volcano collapsed many centuries ago leaving a vast crater with a moon-like landscape of multi-coloured rocks and ancient lava flows.
Take a guided excursion by bus up through the banana plantations towards the forest of Canary pines that survive on moisture from the cloud ring that regularly shrouds the mountain. And don't worry if you can't see the summit when you start out, above the cloud, you'll find blue skies and sunshine!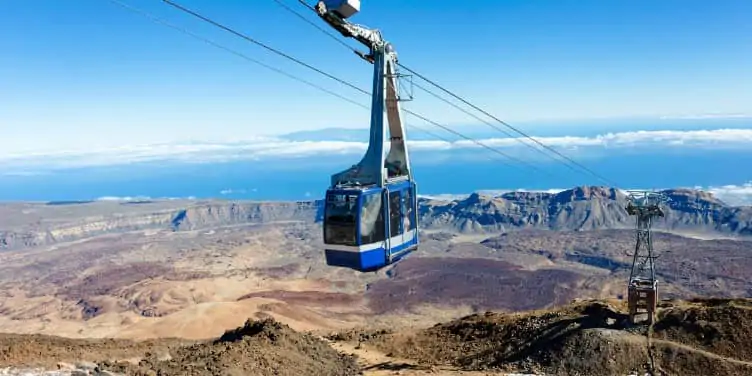 8. Enjoy the sunset from the volcano
If you've a head for heights, don't miss the 8-minute cable car ride to a terrace barely 200 metres beneath the summit of Mount Teide. As the sun sinks to the west over La Gomera, Teide's shadow lengthens across the crater, while the rocks morph through shades of orange, russet and brown.
Just be aware that the air is thin up here at 3,500 feet and a few people do feel light-headed. Just sit down until the sensation passes. My sunset trip with Volcano Teide included a Canarian dinner and the chance to view the night sky from powerful telescopes with help from expert astronomers.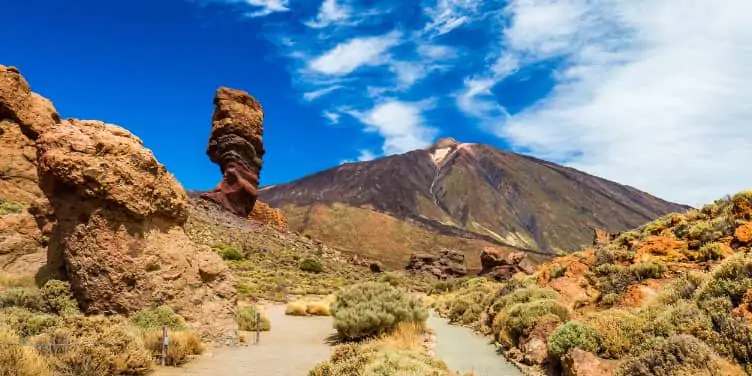 9. Take a guided walk
Tenerife offers a huge variety of scenery and terrain to delight walkers of all abilities from tranquil forest trails to the 'moonscape' of the Teide National Park. Just a short drive from the capital, Santa Cruz de Tenerife, the Anaga Country Park has been declared a Biosphere Reserve for its deep valleys, high peaks, and varied flora and fauna.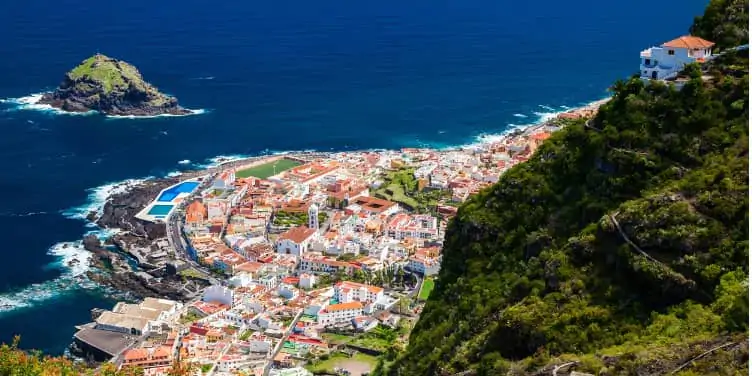 10. Explore traditional villages
Tenerife isn't all about holiday resorts. Every visitor should see atmospheric villages like Masca in the north-west of the island, which stands at the head of a deep ravine in the Teno Rural Park. But only experienced hikers with proper footwear should head down the steep gorge to the sea; it's a long walk back up if you miss the ferry boat to nearby Los Gigantes!
Take time out to visit Garachico too, the island's original port that was buried by a volcanic eruption in the 18th century.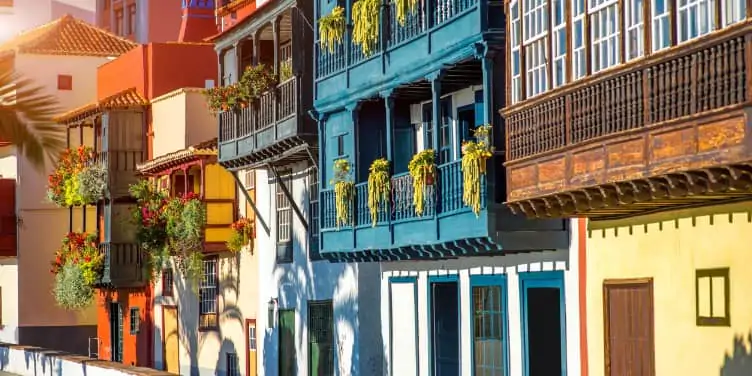 11. Enjoy the buzz of the island capital
Tenerife's modern capital, Santa Cruz, stands on the east coast and is well worth a visit for its Art Deco homes, botanic gardens, and the tree-lined avenue of Las Ramblas. Sadly the famous spring carnival has been cancelled for 2021 due to the pandemic but there is still plenty of colour and atmosphere to be found in the city's Historic Quarter.
Before you fly…
Before you travel, make sure you've checked your national government guidance for travel, as well as advice from the Foreign Office (Tenerife is listed as Spain). You'll also find useful information about Covid-secure measures that you'll need to follow on your trip.
Brits travelling abroad also need to think about getting a Global Health Insurance Card (GHIC), which replaced the European Health Insurance Card (EHIC) when the UK left the EU on 1 January 2021. You can still use your EHIC while it's valid, but GHICs will be used moving forward.
The UK government also advises that travellers take out travel insurance, along with your GHIC, because it covers more than just healthcare. You can also make the most of 10% off Covid-19 test packages with new travel insurance policies.
It's also a good idea to check with your airline and airport for their Covid-secure measures to make sure you're well prepared for your trip.