May sees the travel sector finally reaping the fruits of fewer travel restrictions, amid more Covid restrictions being lifted.
There is also a shakeup happening in the UK camping industry, just in time for the summer holidays. And you may be interested to find out where has been named the UK's best seaside town…
Mask rules relaxed for EU air travel
From 16 May, masks will no longer be required in most airports and on aeroplanes in EU countries.
The change follows the US which made the same move in April and the many UK airlines and airports from earlier on in the year.
Restrictions still vary by travel provider, so it's important to check individual requirements before you travel.
No last-minute deals from Tui
Holidays are back, and bookings are booming. Tui has reported reaching as high as 85% of the levels seen in 2019! Greece, the Canary Islands, the Balearic Islands, and Turkey are among the most popular destinations.
Great news for travel, but bad news for holidaymakers who love to bag a bargain. The surge in bookings means there won't be many last-minute deals on holidays this year as people return to holidaying abroad after lockdown.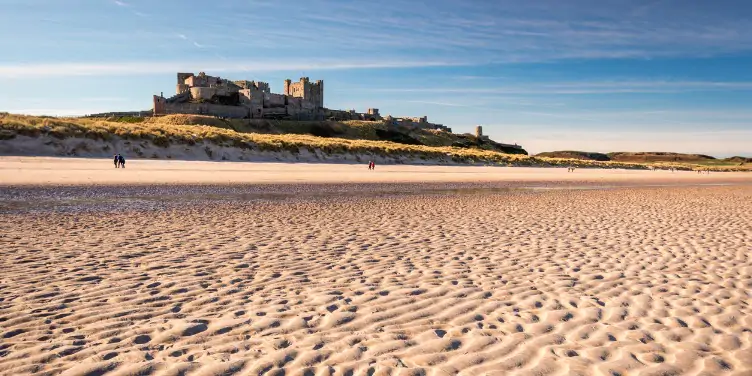 Best seaside town in the UK announced
For the second year in a row, Bamburgh has been crowned the best seaside town in the UK via a survey by Which?.
4,300 visitors were asked to rank seaside towns based on a number of factors – including the beach, attractions, and value for money – and the village in Northumberland came out on top once again.
Bamburgh, which also won the prize in 2019, is revered for its golden beach and the charming simplicity of the area.
One in five British adults have been camping since the pandemic began
As many as one in five British adults have been camping or stayed in a caravan since the start of the pandemic in 2020. An estimated 4.5 million of these trips were first-timers.
Staycations shot up in popularity because of travel restrictions and many people discovered just how great a holiday closer to home can be – even if they never expected to choose camping.
The cost and convenience of camping make it a great choice, even as travel restrictions continue to ease. Hipcamp acquiring Cool Camping to bring an 'Airbnb-style' model to camping holidays is just another reason to give it a try.