Italy. Best known for romantic Venice, the art cities of Florence and Siena, not forgetting the picturesque Lake Como towns of Bellagio and Menaggio.
While beautiful, their popularity often makes them crowded and busy places to visit. So, if Italy is top of your holiday list this year, why not head somewhere a little different to the usual tourist hotspots? Here are nine of our favourite Italian 'secret' escapes.
1. Cisternino, Puglia
The sleepy southern region of Puglia is dotted with quaint towns and villages. The historic Cisternino is the pick of the bunch if you're after a quiet, authentic Italian holiday. The old town centre is all about whitewashed houses, small plazas and strolling along atmospheric streets.
Described as one of the prettiest towns in Italy, being perched atop a hill gives Cisternino stunning views over the Itria Valley, which only add to its charm. It has a less touristy feel than some other Valle d'Itria towns, such as Alberobello and Locorotondo. This laid-back aura is something to savour as you take a seat outside one of the old town's butchers and wait for your meal to be freshly prepared.
The town's slow pace can also be appreciated in spaces such as Piazza Garibaldi's communal gardens and Cisternino's central piazza, Vittorio Emanuele. The latter being the perfect spot to take a break from sightseeing with a refreshing aperitif, or two!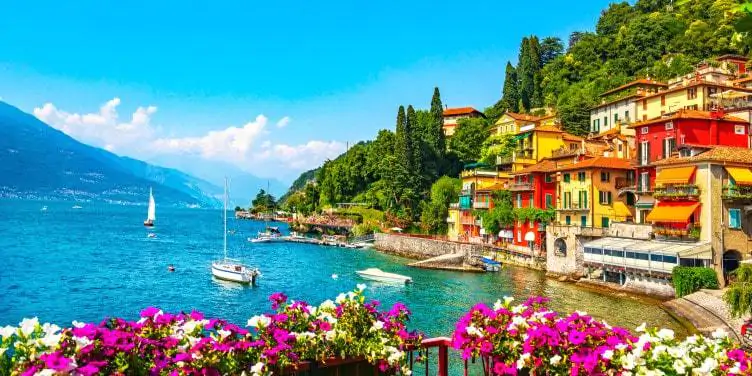 2. Varenna, Lake Como
One charming, low-key destination for a relaxed holiday on Lake Como is the village of Varenna. It's kept much of its traditional charm and atmosphere, with the old fishermen's houses showing that tourism hasn't completely taken over here.
That's not to say that it isn't a popular place to unwind, however. Varenna has a pretty waterfront complete with harbour, pebbled beach, and nearby gelaterias, cafes, shops and boutiques to enjoy. And the absolute must-visit is the lakeside Villa Monastero with its enchanting botanical garden.
Should you crave a bit more action, take the public boat service to visit other popular Lake Como towns like Bellagio and Menaggio.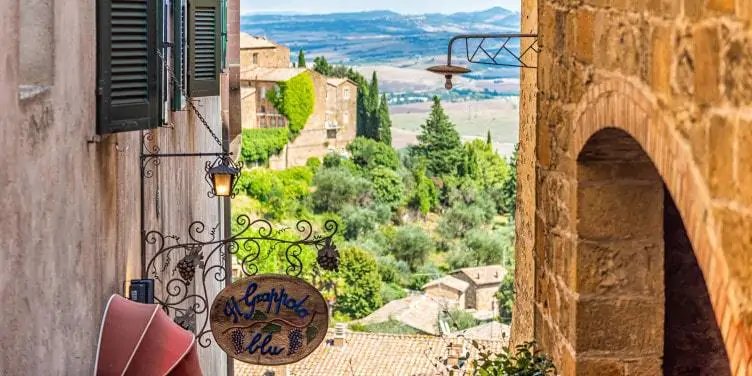 3. Montalcino, Tuscany
Tuscany is a wine-lover's paradise. Montalcino isn't as famous as the Tuscan tourist hotspots of Florence and Siena, but this gives it a more leisurely and relaxed feel.
One thing Montalcino can certainly boast about is the Brunello wine that's produced in its surrounding vineyards, many of which are family-run to this day. Book a winery tour to sample some of the local produce and learn more about their traditional wine-making processes.
Well off the beaten track, hilltop Montalcino is full of historic charm and impressive architecture. Walking past the fortified walls that encircle the town and imposing medieval castle makes you feel as if you've actually stepped back in time.
The castle's ramparts offer iconic views of olive groves, winding country roads, green hills and valleys. While the streets of the old town immerse you in Tuscan culture, with arts and crafts shops to browse, plus cafes, bars and restaurants for snacks, meals and refreshments.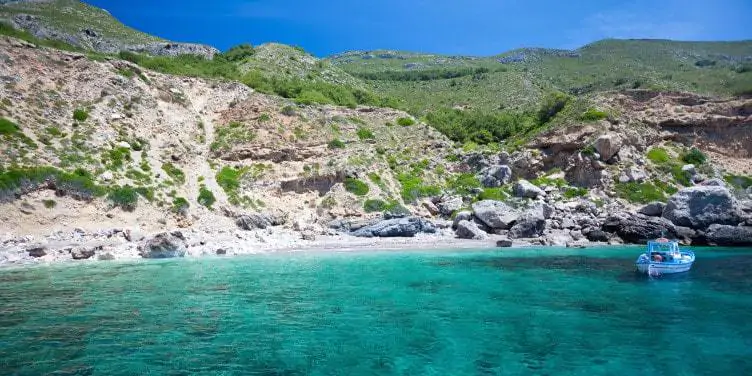 4. Marettimo, Aegadian Islands
Just off the west coast of Sicily are the magical Aegadian Islands. Little known by non-Italians, there are some unforgettable holiday experiences to be had on these five mountainous islands. The least-visited island is Marettimo, which can be reached by ferry from Trapani in around an hour.
Marettimo is more isolated and much wilder than its sister islands, Favignana and Levanzo, with a local population of around 300. Stay at the island's only hotel or a friendly B&B in the main village. The atmosphere is charming and authentic, with fishing boats bobbing in the harbour and a handful of whitewashed houses leading down to the water.
Take a stroll along the large pebble and sand beach before enjoying the catch-of-the-day in one of the island's restaurants. On more active days, you'll find a lengthy rock coastline dotted with hundreds of caves to explore.
There are also plenty of walking trails that treat you to amazing sea views along the way. If you're lucky, you may also spot some of the island's captivating wildlife, the highlight being the peregrine falcons.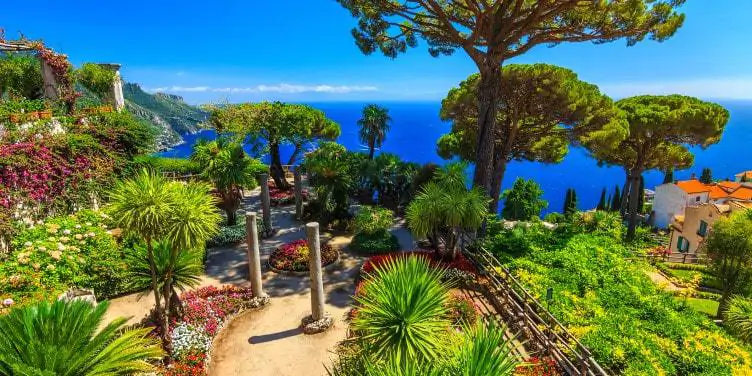 5. Ravello, Campania
Sorrento, on the Sorrentine Peninsula, is often the first place many people think of when considering a break to the Amalfi Coast area of Italy. But they are missing a trick by overlooking the smaller, quieter, and arguably more characterful resort town of Ravello. It has more than enough of its own attractions, making it a real hidden treasure of the Amalfi Coast.
This elegant town high in the mountains regularly hosts classical music concerts and is also known for its gorgeous villas and cliffside gardens. There are plenty of routes for scenic walks, with the pebbled stretches in Amalfi just a short drive away. But for days and evenings spent simply sipping cocktails and taking in incredible sea views, Ravello is a hard-to-beat holiday spot.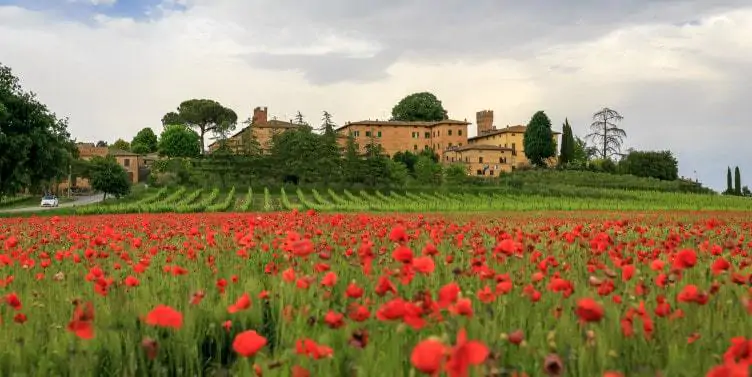 6. Lucignano, Tuscany
Lucignano is absolute heaven for history lovers. The streets of this medieval walled town were built in concentric circles, giving Lucignano its distinctive oval shape.
And whether you're navigating the narrow lanes and alleyways or walking around the well-preserved ancient walls, evidence of Lucignano's rich past is clear to see. Gorgeous brick and stone structures to marvel at include the four original town gates, the town hall with museum, and the church of San Francesco.
Lucignano is a lovely place to experience typical Italian life, with laid-back street cafes and plenty of restaurants offering terrace dining and authentic cuisine. Some of the most romantic al fresco dining spots boast fabulous views across the town and beyond. There's also a weekly market where you can mingle with locals.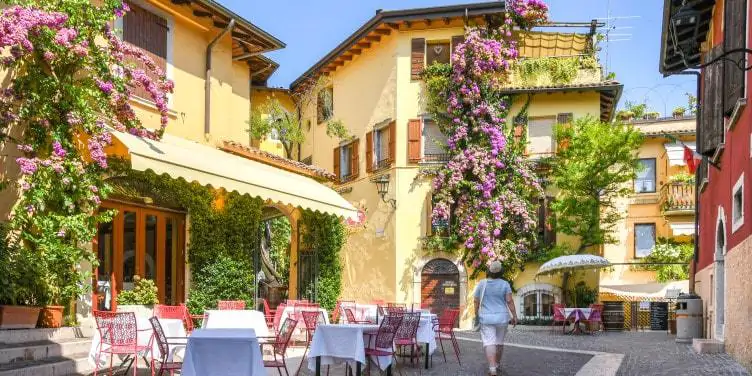 7. Gardone Riviera, Lake Garda
Gardone Riviera is a great base for exploring picturesque Lake Garda – or for simply recharging your batteries in sophisticated surroundings. The resort town is small and designed for relaxation, being home to just a handful of hotels, some shops, gelaterias and cafes.
If you love nature and gardens, Gardone Riviera is definitely a dream come true – with tree and flower-lined promenades to amble along just for starters. Then there's the wonderful Heller Botanical Garden to discover. And on some days, just sitting on a lakeside bench enjoying an artisan ice cream and the peaceful lake views is the definition of bliss.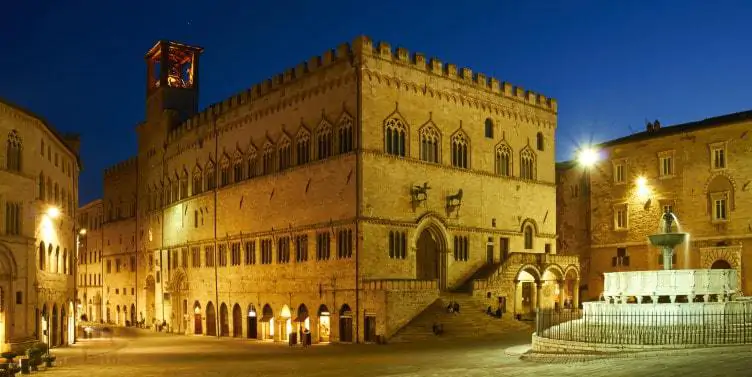 8. Perugia, Umbria
Although Perugia is Umbria's capital, it's still much further under the radar than other similar Italian towns and cities. But it's a city that really does have it all – history, culture, art, scenic views from a hilltop setting, and delicious food.
And there is one food in particular linked to Perugia. A food that sweet-toothed visitors will be especially delighted with. Chocolate! Treat yourself by visiting the chocolate factory on the outskirts of the city, as well as the numerous chocolate shops found across Perugia itself.
Also a delight is the beautiful architecture of Perugia's well-preserved medieval centre. Highlights include Priori Palace, Piazza IV Novembre, and the Gothic Perugia Cathedral with its Renaissance paintings and frescoes. Perugia is the perfect place for lovers of art, food and culture to indulge and unwind.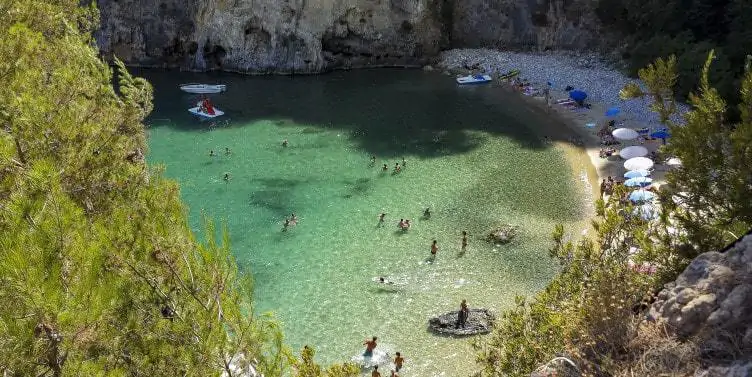 9. Palinuro, Campania
Cilento is one of the most remote areas of the Campania region and is often overlooked in favour of the Amalfi Coast slightly further north. Which makes Palinuro, one of Cilento's most charming coastal towns, feel like a truly secret getaway.
Come to Palinuro for the uncrowded sandy beaches, clean blue sea, lush countryside and cliff top walks. Stay for the authentic experience – because even Italians love coming to this quiet town for their holidays.
When you can tear yourself away from swimming, beach lounging and restaurant meals, join a boat ride out to Capo Palinuro. A tour will see you sailing past cliffs and visiting sea caves, including the spectacular 'Blue Grotto'.
If you decide to visit one of Italy's hidden gems, don't forget your travel insurance. Our European travel insurance can help to give you more confidence to enjoy your next trip.