A long-time favourite with British holidaymakers, Brittany offers an irresistible blend of coastline, countryside and heritage towns, combined with delicious Breton produce, magical legends, and distinctive local music.
Expect a landscape that is very similar to Cornwall – there's even a historical Cornouaille area in western Brittany, created by settlers from our own Cornwall – but the lifestyle is very definitely Breton.
Here are eight of my favourite things to do on a Breton break.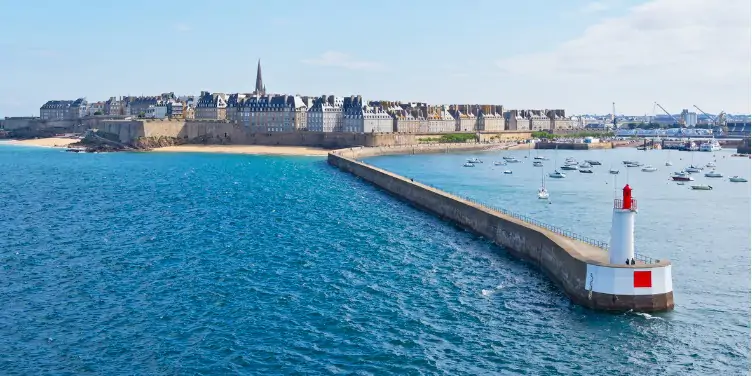 1. Take time out in a Channel port
Arrive in Brittany by sea and it's tempting to drive straight off the ship and on to your holiday destination, but both ports with ferry links to the UK are well worth exploring up close.
Sail into Saint-Malo, home to 17th century privateers and ship owners, and you pass tiny islands topped with lighthouses as you approach the harbour beneath the walled city, painstakingly rebuilt after near total devastation in World War II.
Further west, granite cottages cluster together in Roscoff, the spiritual home of the 'Onion Johnnies'; don't miss the sculpted ships on the outside walls of the 16th century church, nor the town's exotic botanical gardens.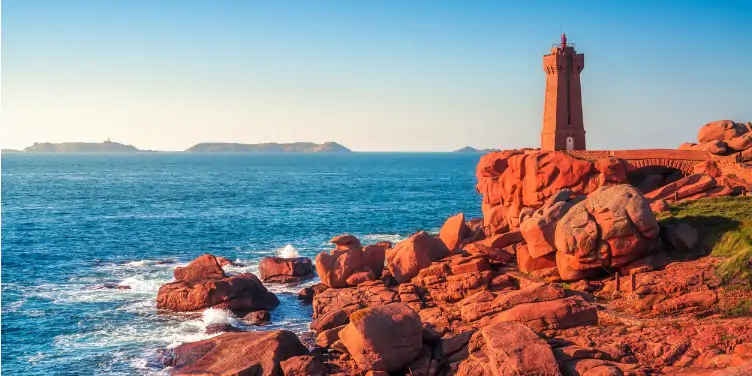 2. Walk the Customs' Path along the Pink Granite Coast
Customs officers once kept watch for smugglers along the Sentier des Douaniers, now part of the GR34 long-distance trail that hugs Brittany's north coast.
Watch out for giant pink boulders and strange rock formations around the pretty seaside resort of Perros-Guirec and the former fishing village of Ploumanac'h; explore quiet coves, sandy beaches and tranquil harbours; and discover megalithic remains, chapels and even a tidal mill.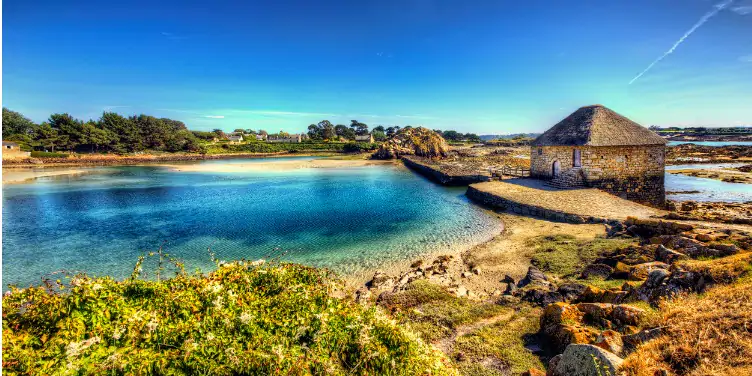 3. Go island hopping
The Breton peninsula is surrounded by small islands, clearly visible from the mainland, with some inhabited only by seabirds but others with permanent human residents.
One of the largest of the Breton islands is Belle-Ile, a 45-minute ferry trip from Quiberon in the south of the region and popular with French holidaymakers, but I'd also recommend visiting nearby Houat, and its tiny 'sister' Hoëdic for more of a desert island feel.
Off the north coast, Bréhat and Batz are less than 15 minutes by ferry from the mainland, delightful communities where granite cottages with flower-filled gardens fringe narrow lanes with sea views. Paradise!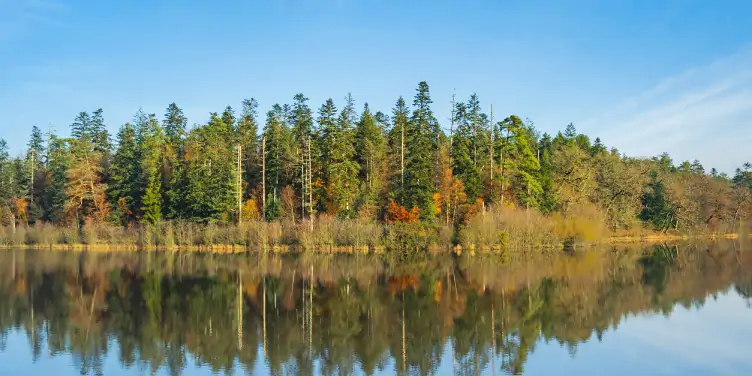 4. Explore an enchanted forest
Like Cornwall, Brittany is steeped in myths and legends, with King Arthur taking pride of place.
West of Rennes, the Paimpol Forest is the mythical location for Broceliande, allegedly still haunted by Morgan le Fay.
And don't miss Huelgoat and the Monts d'Arrée in the Armorica Regional Natural Park to find out about mischievous Korrigans – Brittany's own brand of elf – and the boulder-tossing giant Gargantua who is said to have created the Chaos in Huelgoat, a surreal woodland landscape filled with moss-covered boulders.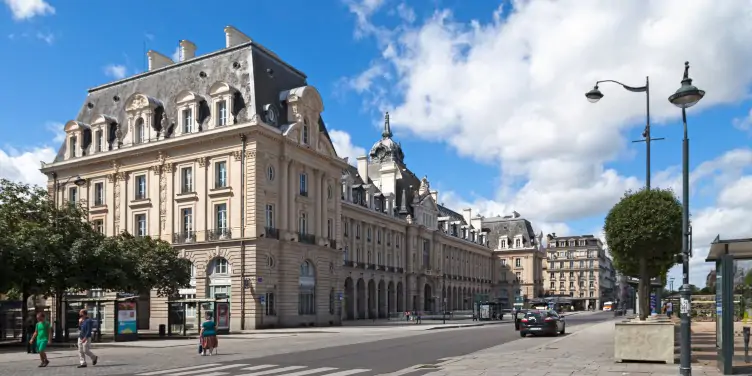 5. Discover the region's historic capital
Many holidaymakers bypass the regional capital, Rennes, but you miss a treat if you don't spend a few hours in this lovely city, renowned for its medieval half-timbered properties and elegant townhouses, as well as 19th century mosaics by master designer Odorico.
Take a tour of the historic Breton Parliament building, beautifully restored after a devastating fire in 1994, then relax in the tranquil Tabor Gardens with their formal flower beds and bandstand.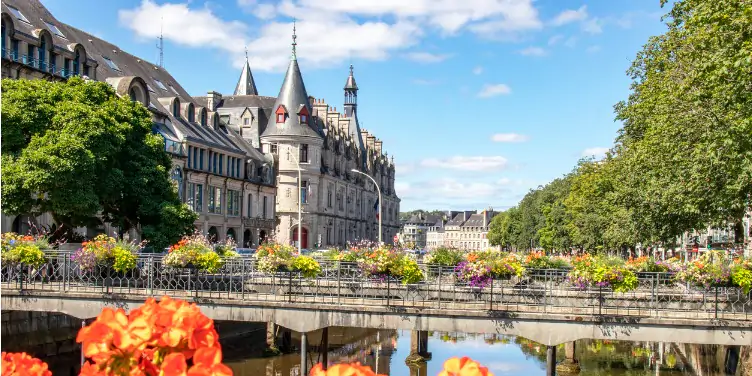 6. Experience the sights and sounds of Fest Noz
Bretons love a party and their own particular brand of music, dancing, and all-round merrymaking is called Fest Noz.
You'll find events going on all over the region during the holiday months and everyone is welcome, so buy yourself a ticket and treat yourself to a feast of traditional Breton instruments and melodies.
The charming town of Quimper is the cultural heart of Brittany. Time your visit to coincide with the Festival de Cornouaille in late July for a weekend of full-on Breton entertainment.
But whenever you visit, don't miss the town's magnificent Gothic Cathedral, nor the Fine Arts museum with its fabulous collection of works by Breton artists, including the Pont-Aven School.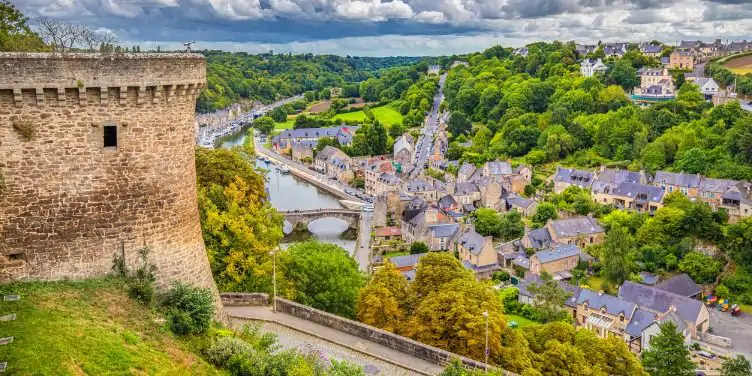 7. Take in a heritage town
Brittany boasts some of the most varied coastlines in France and the sea has had a huge influence on its many heritage towns.
The chic resort of Dinard, for instance – world famous for its film festival – lies just across the Rance estuary from St Malo, whilst historic Dinan, a few miles upriver, was once a bustling port.
Today Dinan's cobbled streets, half-timbered buildings, and historic quayside are amongst Brittany's many gems.
And for more maritime heritage, pay a visit to the Océanopolis sea life centre in Brest; discover the atmospheric walled town at Concarneau, France's third most important fishing port; and stroll through the medieval streets of picturesque Vannes, beside the Gulf of Morbihan.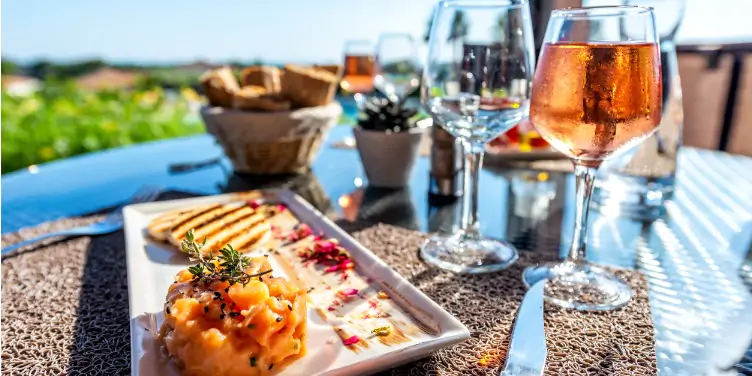 8. Taste the flavours of Brittany
Brittany is a delight for food lovers, especially if you favour minimum food miles and maximum flavour.
With so much coastline, it's no surprise to see fish and shellfish featuring prominently on local menus.
Try cotriade, the Breton answer to a Provençal bouillabaisse; a plateau of mixed fruits de mer; or just a simple plate of freshly caught scallops, mussels or prawns. Visit the Brittany Tourism website to find the best local markets, then soak up the scents and sights of stalls laden with fresh produce.
Fancy a snack? Sweet crepes or savoury galettes are the favourite Breton fast food, traditionally washed down with a bowl of local cider or apple juice. And for edible souvenirs to take home, stock up at one of the specialty boutiques selling tinned sardines and mackerel in a myriad of flavoured dressings.
Finally, don't forget some packets of traditional crisp Breton butter biscuits or dentelle wafers to enjoy eating with ice cream – just try not to eat them all on the ferry home!
Don't forget travel insurance for France for added protection against unexpected cancellations and emergencies.