Early spring is a great time for a holiday. The weather in April and May is starting to warm up, but it's not uncomfortably hot.
When planning your trip, bear in mind that Easter falls on 17 April this year and school half term will typically fall between 4 to 18 April.
Here are five inspirational places to visit for spring breaks.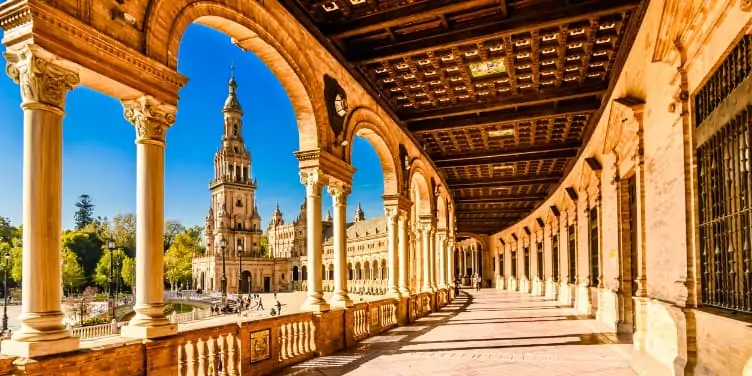 Seville, Spain
Average high temperature:
Seville's Fair began as a cattle fair in the 1840s. Today it's a vibrant week-long festival of flamenco, parades, bullfighting and partying which draws huge numbers of visitors to the Andalucian capital.
The fair begins two weeks after Easter, so in 2022 it runs from 1 to 7 May. Beyond the Feria, Seville has a rich cultural heritage and is a fascinating place to explore.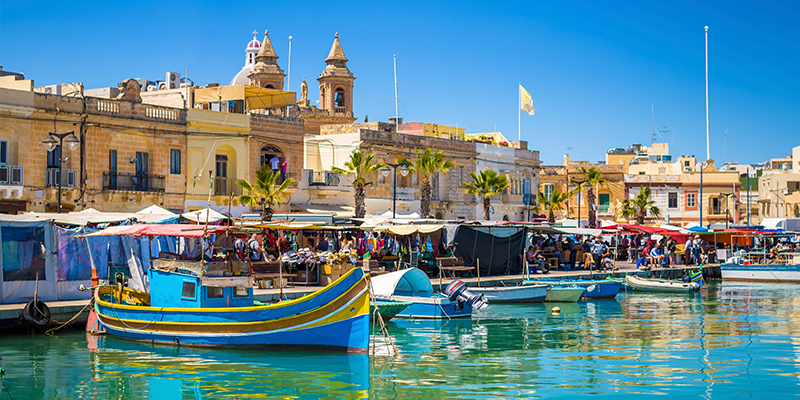 Valletta, Malta
Average high temperature:
The Mediterranean port city of Valletta is the capital of Malta and a UNESCO World Heritage site. The tiny city is packed with historical attractions and makes a good base for exploring the island of Malta, one of Europe's smallest countries.
The 18th edition of the Malta International Fireworks Festival will be taking place on seven nights between 17 April and 30 April 2022 – including in Valletta.
During this festival international firework teams compete in a pyromusical competition – where the fireworks are designed to match the beat of a song.
Orlando, USA
Average high temperature:
Spring is quite dry in central Florida – and quite hot! So it's an excellent time to visit Orlando. The city has a wide variety of theme parks, from the behemoths of Walt Disney World and Universal to smaller attractions such as Aquatica water park and Gatorland (which is devoted to alligators).
Orlando also has a vibrant arts scene and, with three designer shopping outlets, is a leading retail destination.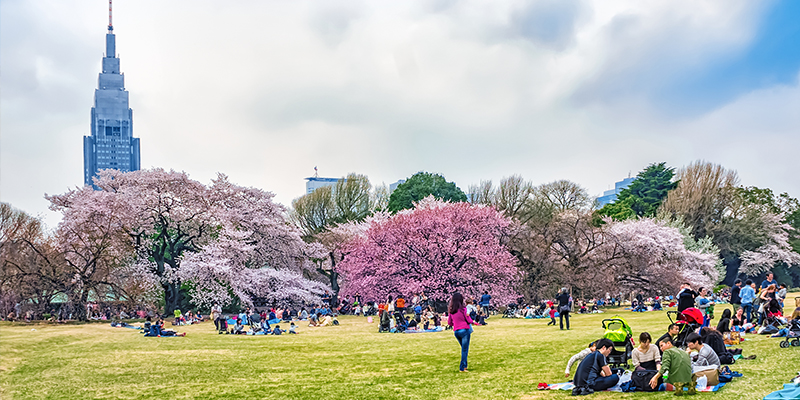 Tokyo, Japan
Average high temperature:
The Japanese capital showcases futuristic architecture and technology alongside wooden buildings and ancient shrines.
Around early April the cherry blossoms are in flower. This is a famously beautiful spectacle, and families and friends hold picnics under the cherry trees around the city.
At the end of the month it's Golden Week (a national holiday) and Tokyo is vibrant with festivals, parades and art shows.
Golden Week (which runs from 29 April – 5 May in 2022) is a busy period for travel in Japan, but many Tokyo residents go on holiday at that time, which means that attractions and restaurants may be less crowded than usual.
Rovaniemi, Finland
Average high temperature:
If you'd like to go somewhere cool (literally), how about a trip to Rovaniemi, the capital of Lapland? Rovaniemi is close to the Arctic Circle and in early April it's still generally snowy there.
Rovaniemi makes an excellent base for outdoor activities such as dog-sledding, snowshoeing and snowmobiling. As the month progresses, the snow gradually disappears and the ice on rivers and lakes starts to melt.
From this point, visitors can start to enjoy spring activities such as hiking and cycling.
Before you go, it's best to make sure that any activities you're planning are covered on your travel insurance as some more adventurous activities will need extra cover, such as Winter Sports.
If you're thinking of taking a summer break, here's the best places to visit in June and July.