The Channel Islands may not always be top of mind when planning a summer getaway overseas, but they definitely should be!
Nestled between the UK and France, The Channel Islands boast a surprisingly warm climate, towering cliff paths, epic sand dunes, breath-taking coastal views, unspoilt beaches, and everything else you could want from a short break away.
Here are a few of our favourite places to holiday in the Channel Islands.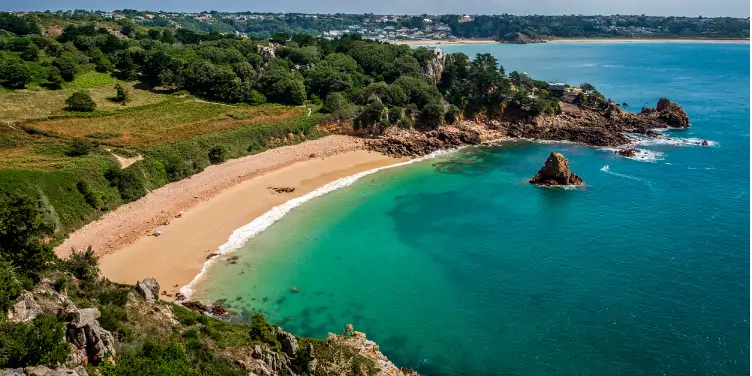 Jersey
Best for: The Beach Lovers
A short flight away from most major airports in the UK, or a ferry ride from Poole and Portsmouth, Jersey is the biggest island within the Channel Islands.
With a mix of British and French influences, it boasts a captivating coastline made up of hidden coves and sandy beaches, making it a must-visit for all sunseekers. Head here in the summertime to make the most of the seaside and base yourself in Saint Helier for easy access to the surprisingly efficient local bus system.
Spend your days beach hopping from Beauport Bay and Portelet Bay to Plemont Beach or Green Island and your nights wining and dining at any of their three Michelin-star restaurants. But whatever you do, don't miss La Corbière Lighthouse at sunset.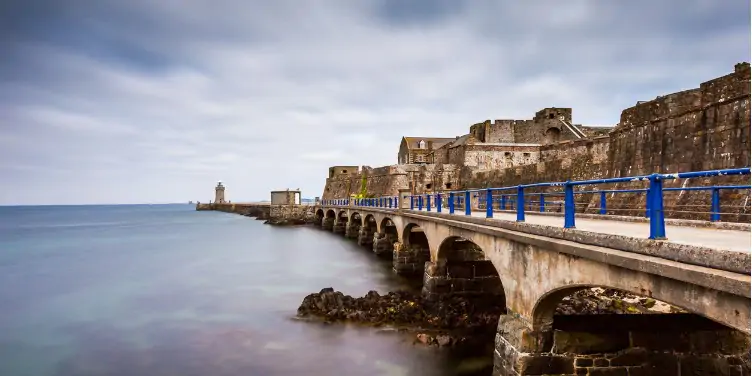 Guernsey
Best for: The History Buffs
Just 30 miles off the coast of Normandy, Guernsey has a long, somewhat complicated history that dates back thousands of years, including a time when the Germans occupied it during World War II.
Loved by the likes of writer Victor Hugo, who wrote Les Misérables, and renowned French artist Pierre-Auguste Renoir, Guernsey is a playground for history lovers with ancient ruins, neolithic tombs, an underground hospital, and more.
It's also full of old-world charm, especially St Peter Port with its colourful buildings, cobbled streets and secret alleyways — head to the Terrace Garden Cafe for the best views of the harbour!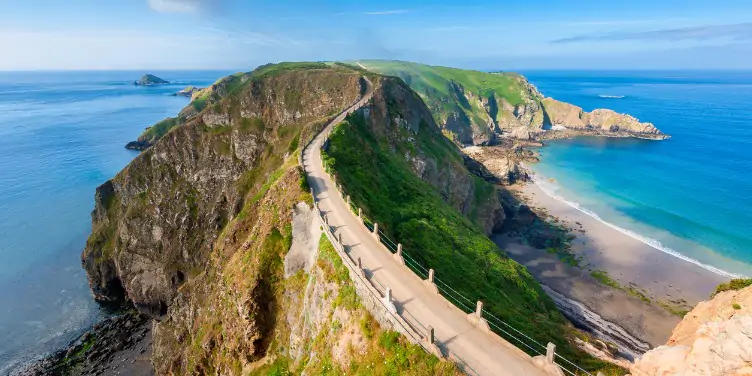 Sark
Best for: The Hikers
The second smallest of the Channel Islands, Sark is completely car-free and can only be accessed by boat, which is exactly the reason why it's so enchanting.
Made up of Greater Sark and Little Sark, which are connected by a narrow isthmus (a narrow piece of land connecting two larger areas between an expanse of water), it's the perfect place for hikers to explore the whole island by foot in just a day.
Step back in time and discover natural rock pools, caves and cavern systems, dramatic views and, if you're lucky, dolphins. Stay overnight and you'll also see Sark's famous Dark Skies, recognised by the International Dark-Sky Association as one of the best spots in the world for stargazing.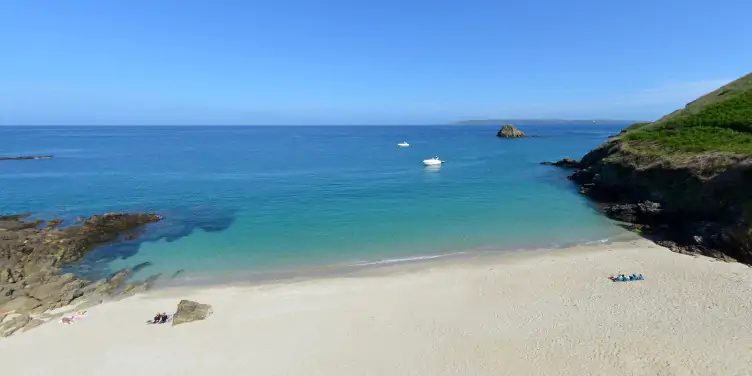 Herm
Best for: The Campers
Just 3 miles from Guernsey, you'll find the turquoise blue waters and white sands of Herm, the smallest of the Channel Islands.
Popular with daytrippers, come 5pm (when they've all headed home), it's the definition of tranquillity. A haven for campers, fill your days crabbing, rock pooling and snorkelling, or do nothing but find a quiet spot at the tent-only Seagull Campsite and re-read your favourite novel while taking in views of the sea.
For those who don't want camp, there are two options: The White House Hotel and its adjoining holiday cottages. But be warned: they're completely free of phones, TV and almost every other type of technology!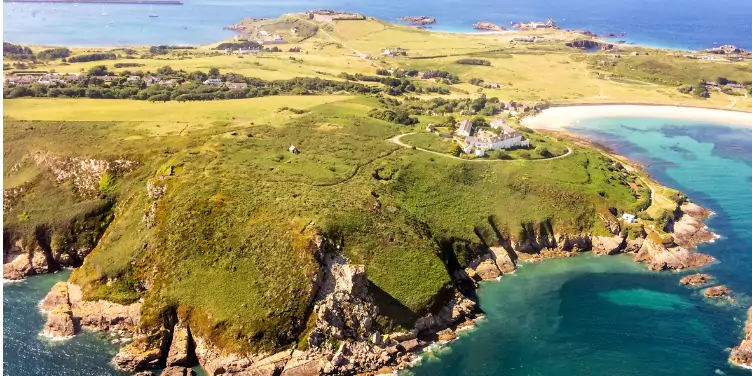 Alderney
Best for: The Families
Though not the easiest to get to (you'll need to find your way from London to Guernsey then get a boat), as soon as you step foot on Alderney, you'll fall in love with the slower pace of life.
With plenty of things to do and see, from museums and ancient ruins to surfing and paddleboarding, it offers the perfect balance of adventure and relaxation, meaning no family member has the chance to get bored (or complain!).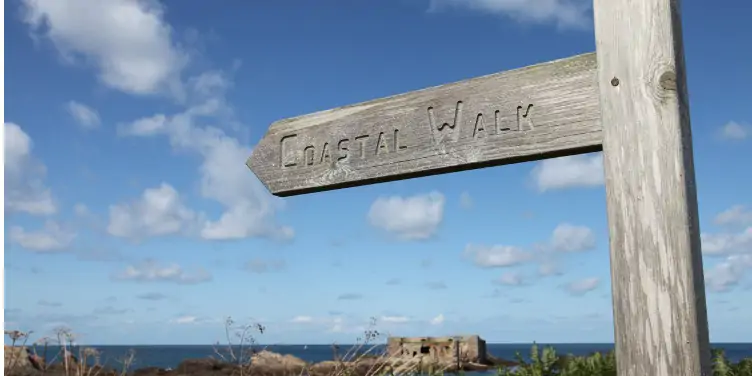 If you've got energy to burn, take on the 10 mile Coast Path Challenge. The coastal path guides you around the stunning coast of Alderney and is dotted with many historic fortifications from Roman to WWII.
For more history and culture, be sure to visit the Alderney Museum and the Nunnery Heritage Site.
Travel insurance for the Channel Islands
If you're going on holiday to the Channel Islands, you still need travel insurance. Take a look at our UK travel insurance page to find out what you need to know.