Looking for a quick getaway that won't break the bank? We've rounded up some of the best budget city breaks to help give you some travel inspiration.
1. Athens, Greece
While the Greek islands get their fair share of tourism, Athens offers warm weather and a taste of the exotic at a reasonable budget.
Discover the legends of gods and heroes as you explore the ancient buildings dotted throughout this picturesque city, or eat your way through the seriously impressive food scene – at surprisingly low prices.
The shoulder seasons of spring and autumn are particularly affordable, when prices are lower but the city is still much warmer than the UK. With a wide range of flight choices heading direct to Marrakech from UK airports, you can shop around to find a bargain.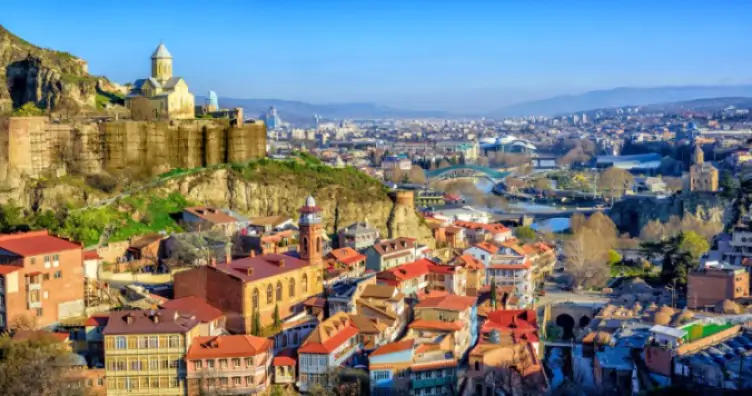 2. Tbilisi, Georgia
Georgia is definitely making its mark as a European 'hidden gem.'
If the Bohemian old town of Tbilisi, dotted with Eastern Orthodox churches, ornate Art Nouveau buildings and Soviet Modernist structures, isn't enough to draw you in, perhaps the culinary delights will.
Georgia is where wine was invented, and the local wine scene is enjoying some well-deserved global recognition right now. Georgian cuisine is hearty and delicious, a unique blend of Mediterranean, Greek, Persian and Turkish influences. And the average price of a three-course meal for two at a mid-range restaurant is around £30*.

3. Bucharest, Romania
Once known as the 'Paris of the east' because of its Art Nouveau architecture and grand municipal buildings, the city is now filled with a delightful mismatch of architectural styles. From the gargantuan, communist-era Palace of the Parliament, to the ornate domed building of the Romanian Athenaeum, there are plenty of contrasting sights to discover.
According to Skyscanner, Romania has some of the lowest average flight prices from the UK, making it the perfect place for a budget city break.
It's no wonder that over the past 20 years, travel to Romania from Brits over 65 has risen by 2120%.

4. Sofia, Bulgaria
Bulgaria's quirky capital city of Sofia is also a unique blend of styles, merging Ottoman heritage with European influences.
This is another city where your pound will go far, meaning that it's possible to enjoy 5-star hotels at 3-star prices, and splurge on three course dinners on a budget.
Still relatively untouched by mass tourism, Sofia is very much a hidden gem. Boasting some incredible attractions, including the incredible St. Alexander Nevsky Cathedral, a multi-tiered and multi-domed Neo-Byzantine building believed to be one of the top 50 largest Christian church buildings in the world.

5. Marrakech, Morocco
For a more exotic budget city break, take advantage of the numerous low-cost airlines making the 4-hour trip to Marrakech. The city isn't as affordable as it once was, but still fairs very favourably compared with many European destinations. And the culture's incredible hospitality means that even budget hotels offer a welcome that will make you feel like royalty!
Exploring the chaotic souqs, a network of winding covered alleyways lined with tiny shops and street vendors, can make you feel like you're in another world.
After sundown, wander through the Djemaa el Fna, an enormous square in the city centre. As the call to prayer spirals around the city, market stalls fill the square, bursting with tasty local delicacies and handicrafts.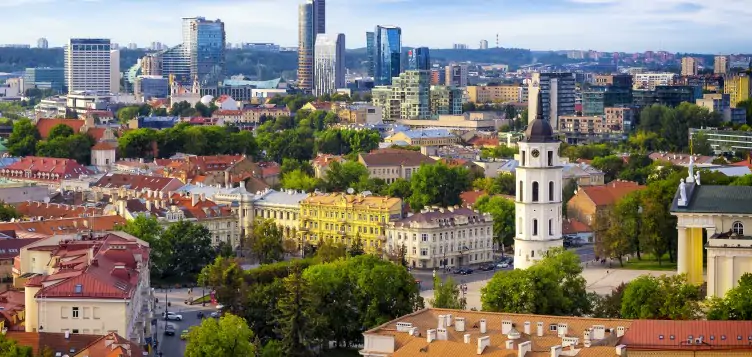 6. Vilnius, Lithuania
Vilnius makes the perfect budget European mini-break. The city is quiet and peaceful, but definitely not boring. It's lively without being crowded, and even in the height of summer, you won't find the historic centre overrun with tourists.
The stunning old town is surrounded by wide green spaces, which give Vilnius a small-town feel despite its size and capital status.
With lots of fascinating history, a great food scene, and plenty of trendy bars and coffee shops, there's plenty to discover on a city break in Vilnius.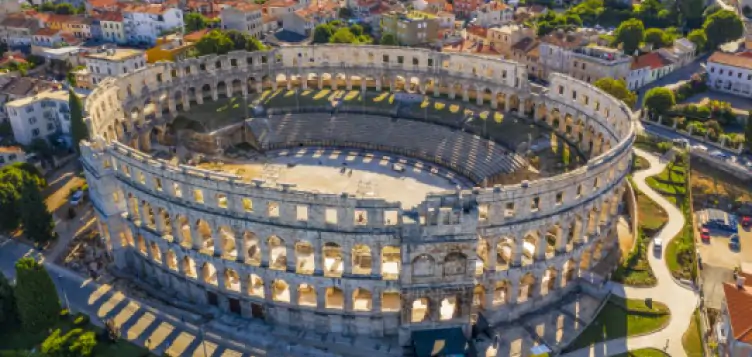 7. Pula, Croatia
Croatia offers stunning coastline, incredible cuisine, and 250 sunny days a year – and is still relatively affordable compared to neighbouring Italy. Although Game of Thrones and increased cruise tourism have put Dubrovnik firmly on the map, the less-visited city of Pula is an ideal alternative for a budget city break.
A coastal city featuring several Roman ruins, including an impressive amphitheatre, Pula is enveloped by rocky coves, picturesque beaches, and turquoise seas.
The surrounding region of Istria is one of Europe's best-kept secrets, so rent a car and explore some of the nearby highlights – such as the pretty town of Rovinj, Istrian wine country, or rocky Cape Kamenjak.
*Prices correct at time of publication