Iceland is an adventurer's dream.
And with such a contrasting landscape that changes with the seasons, you can be sure a visit in summer or winter will be a trip of a lifetime.
From riding the Icelandic horse to whale watching in the Atlantic, here are some of the best things to do in Iceland.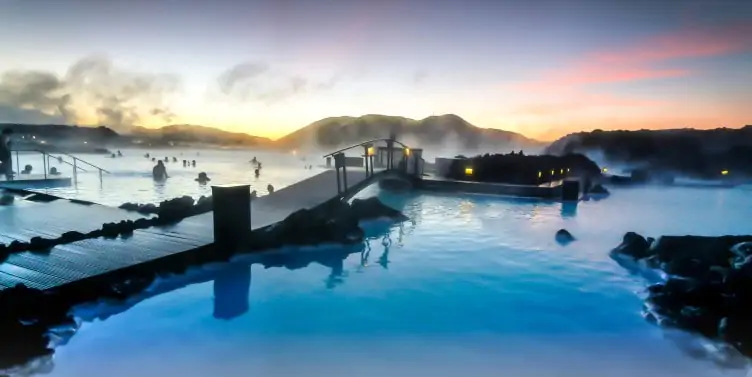 Relax in Blue Lagoon
If you're looking to relax and unwind for the day, Blue Lagoon is your answer calling.
You can experience the geothermal spa as a day visit – or if you're really looking to spoil yourself, book an overnight stay at one of their hotel retreats.
'Luxury Getaway' packages include restaurant meals, a private wine cellar tour, in-water massages and of course unlimited use of their lagoons.
Booking ahead is essential as Blue Lagoon is one of Iceland's most popular attractions.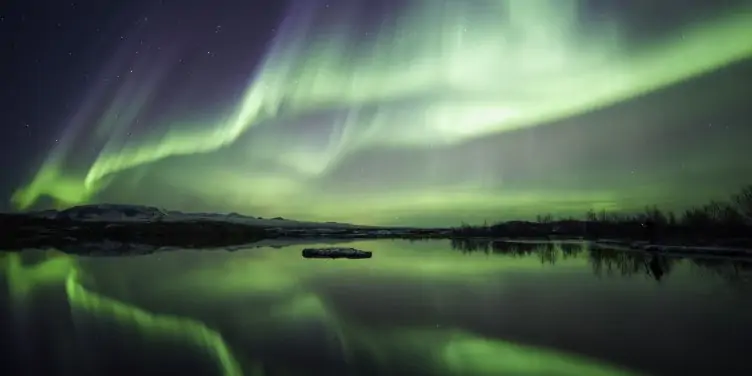 See the northern lights
Dedicated excursions to see the northern lights can be booked almost every day as long as the weather conditions are favourable.
If you're lucky, you may witness the northern lights from your hotel room, or even on a night out. Because of this, you might want to add a 'northern light excursion' at the bottom of your to-do list.
If you are fortunate enough to experience the magic of the northern lights in your own time, you can make better use of the time you would've spent on the excursion. You're not guaranteed to see the northern lights during the excursion either, but most tour companies offer free re-booking if this happens.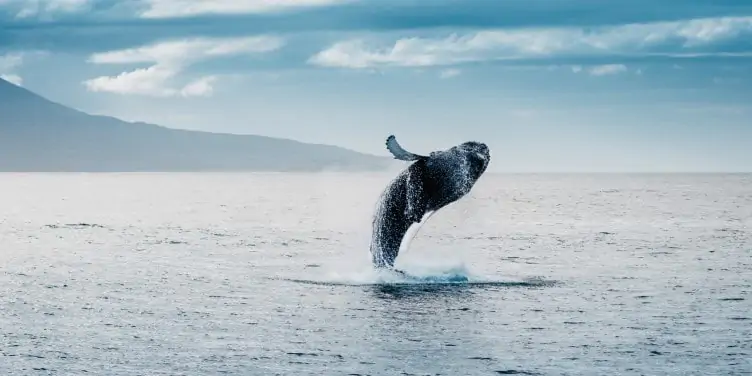 Go whale watching
Whale watching tours operate from Reykjavík all year round, but the best time of year to go is from April to early October.
Whales won't appear on demand, so a half-day tour is normally the minimum amount of time needed to catch a glimpse of one.
If you're a wildlife lover, you may want to book a multi-day expedition for a better chance to see as much wildlife as possible.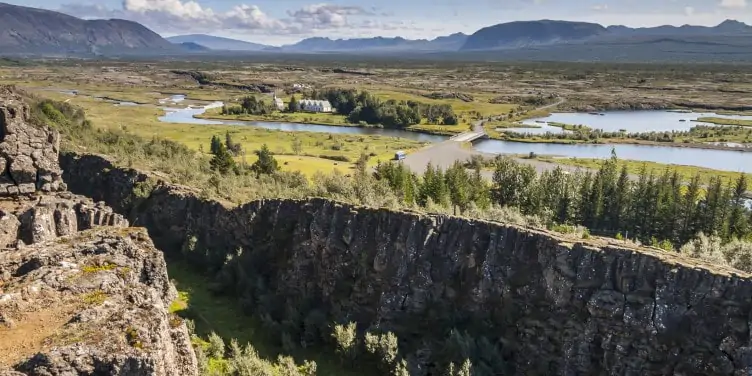 Tour the Golden Circle route
For exploring all of Iceland's natural beauty, this full-day excursion is arguably one of the best things to do in Iceland.
As the name suggests, the golden encompasses three of the most iconic locations in Iceland: Thingvellir National Park, Gullfoss Waterfall and the Geysir Geothermal Area.
You'll be welcomed at Thingvellir National Park with spectacular views as the park is located within a rift valley, created by the North American and Eurasian tectonic plates drifting apart. And they still do, by about 2.5 centimetres a year!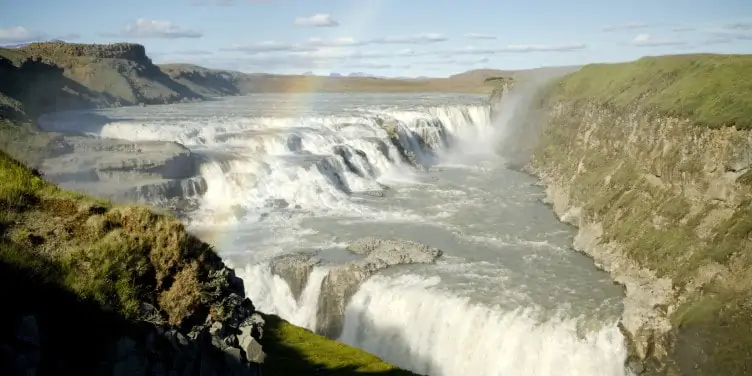 The UNESCO World Heritage Site boasts waterfalls and gorges aplenty, but the visit to Gullfoss will top them all.
The 32 metre high waterfall really is a sight to behold. Cascading down two tiers, you won't be short of fantastic snaps to fill your album with.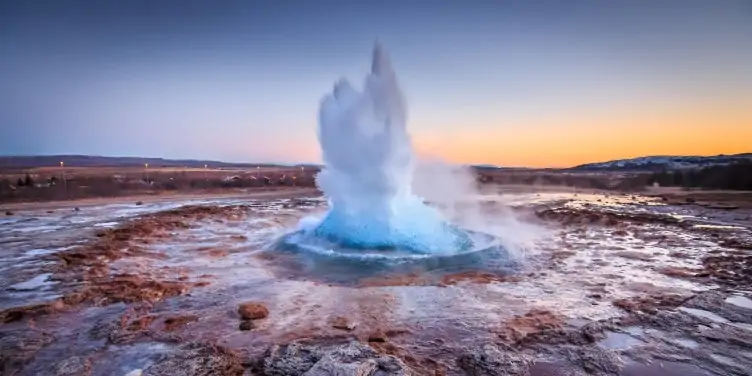 The final leg of the Golden Circle takes you to the Haukadalur valley, home of the Geysir hot spring. Geysir doesn't erupt often but it's surrounded with steaming pools and smaller geysers that erupt more frequently.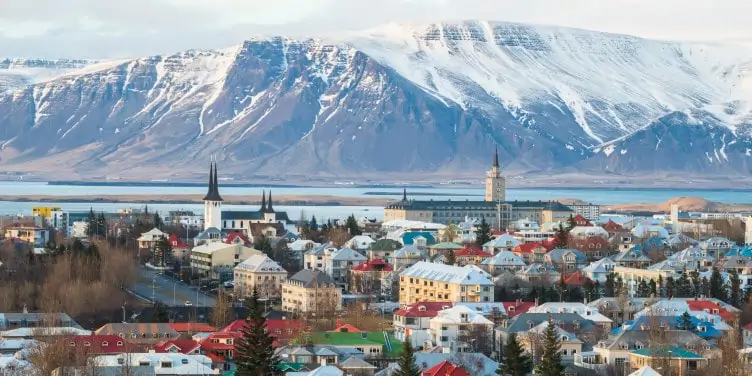 Visit the capital: Reykjavík
The capital is easily accessible by public transport and there's loads to explore once you're there.
Some of the best places to visit include:
Hallgrimskirkja Church for breathtaking views of the surrounding city
The Old Harbour for quirky craft and antique shops, museums, art galleries and restaurants
Tjörnin – a small lake in central Reykjavík which transforms into an ice rink when temperatures reach freezing!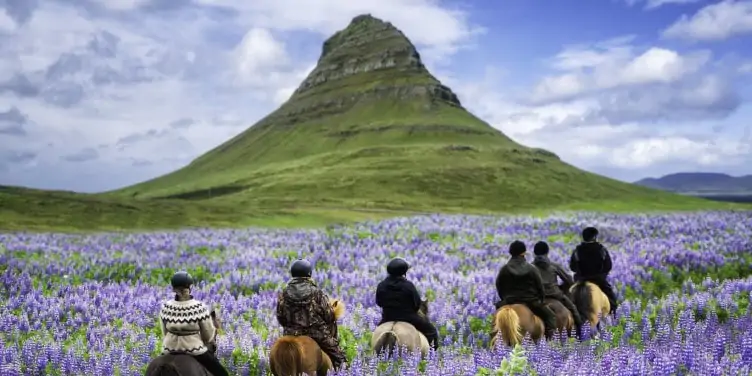 Explore on horseback
Take a unique trip through unspoilt locations on the famous Icelandic horse – one of the purest breeds of horses thanks to isolation for over 1,000 years.
Most trails will take you through locations often inaccessible by car, so you'll get the true 'Viking' adventure.
Tours are available for all riding experience levels, so if you're looking to try something new, this is definitely worth doing.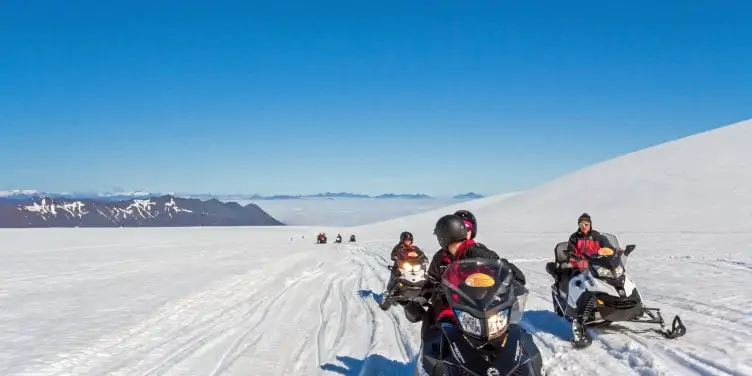 Go offroading in a snowmobile or ATV
For the adrenaline seekers, swap horsepower for machine on a snowmobile or ATV adventure tour.
You'll be able to tackle the challenging terrains Iceland has to offer, including the black lava sands, small rivers and mountain climbs.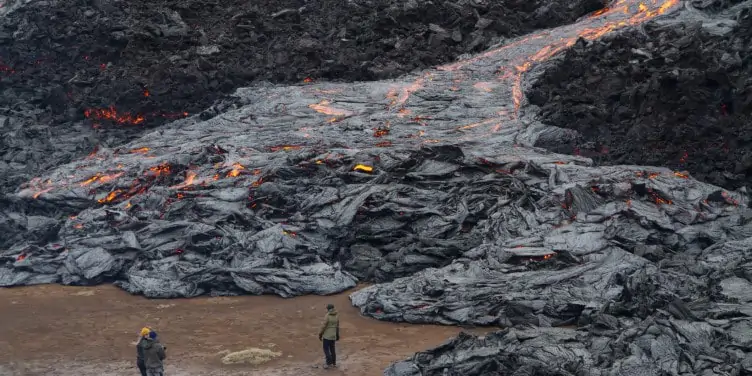 Watch a volcanic eruption
A small eruption on the Reykjanes peninsula started in March 2021, and has been growing slowly ever since.
This has made the location a hotspot for tourists, as it's not often you can see these kinds of natural wonders safely in person.
This once in a lifetime experience is led by expert guides but requires a two-hour hike before reaching the eruption site. Hiking shoes and wind/waterproof clothing is essential!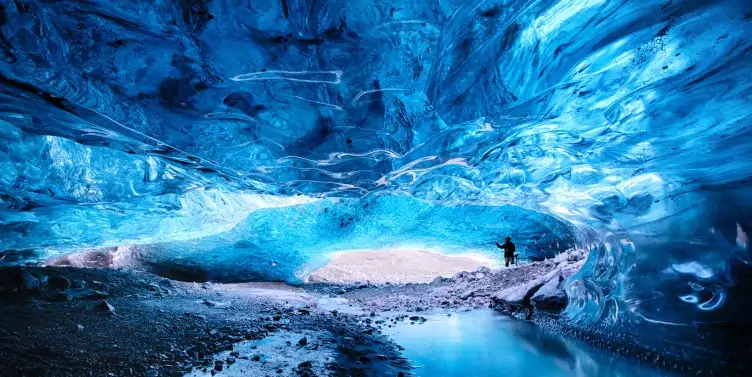 Explore an ice cave
Exploring an ice cave is another rare experience only a few countries around the world can offer. And there's no shortage of ice caves in Iceland.
Choose to visit the famous glacial Crystal Ice Cave, the Katla Ice Cave under the volcano and many more. Most caves are privately owned so you'll need to book a tour to be able to see them up close.
How to enjoy Iceland on a budget
1. Group your excursions into one
Most places to see in Iceland need lots of travelling – which normally means lots of excursions to book if you're not renting a car.
Some companies offer packages that will group two or three excursions into one full day trip. These packages are usually lower in price compared to booking them separately, so it's a really good way to pack your day full of adventure and save a bit of money at the same time.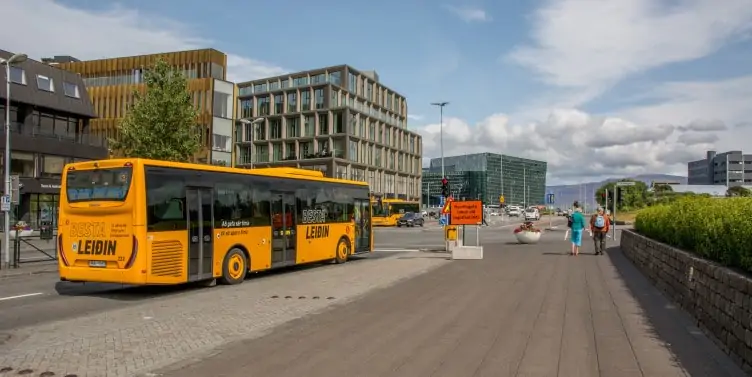 2. Use public transport
Public transport is generally easily accessible – so why not explore the city of Reykjavik at your own pace without having the timing restrictions an excursion normally presents?
Strætó, Iceland's public bus system offers single trip tickets for around £2.60. If you download the app, there is a handy map you can follow to see where your bus is and which stop you need to get off of.
3. Find alternatives to eating out
Food in Iceland is expensive, and restaurants will eat through your budget in no time.
There are plenty of cafes and bakeries dotted around the capital that offer snacks and drinks at considerably lower prices compared to restaurants.
Why not try the Icelandic hot dog from Bæjarins Beztu Pylsur (translates to: the town's best hot dog)? The famous stand has been open every single day for almost 80 years!
Your questions answered
How many days do you need in Iceland?
This really depends on how much of Iceland you want to explore. With a well-planned itinerary, you could easily explore most of what Iceland has to offer in 4 to 6 days.
Is Iceland expensive?
Iceland is generally expensive in comparison to the other Nordic countries and Western Europe.
This could be due to a range of factors including: the need to import a lot of goods and the Icelandic krona being able to fluctuate in price easily, as the currency serves such a small population.
Is Iceland in the EU?
Iceland is not part of the European Union, but is part of the European Economic Area (EEA).
This means Iceland does not use the Euro currency, but instead uses the Icelandic Krona (ISK). £1 is roughly 173kr (correct at time of publishing).
Is my EHIC or GHIC valid in Iceland?
If you have a valid EHIC that was issued before 2021, you are able to use the card while visiting Iceland.
Any new UK EHIC issued from 1 January 2021 earliest will also grant you free emergency state healthcare in Iceland.
Newly issued UK GHIC cards will not offer any free state emergency healthcare in Iceland. This is why the government recommends taking out travel insurance for Iceland with health cover, just as you would when travelling outside the EU.
If I'm buying an annual travel insurance policy, what level of cover do I need for Iceland?
Our annual multi-trip policy offers four options of cover depending on the regions you plan on travelling to. You'll need to know which regions you're travelling to, to make sure your plans can be covered. Iceland falls into region 1.
You are also covered for delayed departures as a result of ash clouds when you have a Deluxe policy.
What activities am I covered for in Iceland?
Read our policy documents before taking out travel insurance to see which activities are included and excluded.