Singapore's long history as a seaport, and the diverse mix of people who call the country home, mean that Singapore has a very distinct – and very varied – culture and cuisine. Blending elements and inspiration from Malaysia, China and India the food seems to hail from everywhere.
However Peranakan cuisine has become a defining part of Singaporean culture, a marriage between Chinese immigrants and Malaysian natives, and definitely one you need to try.
Below, I've rounded up some of the best places to eat in Singapore if you want to discover the most authentic local cuisine and get a sense of the country's passion for food…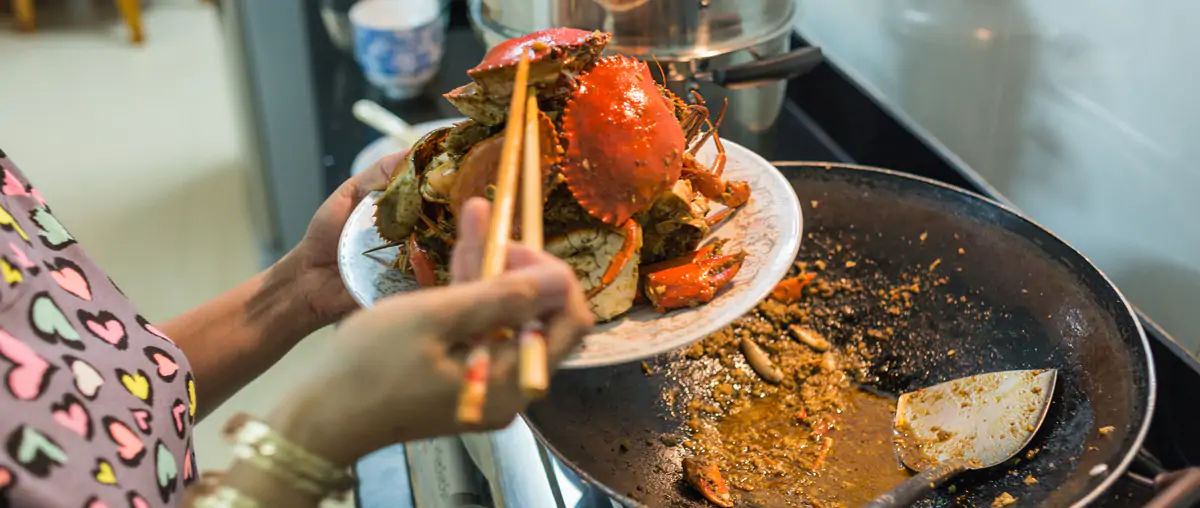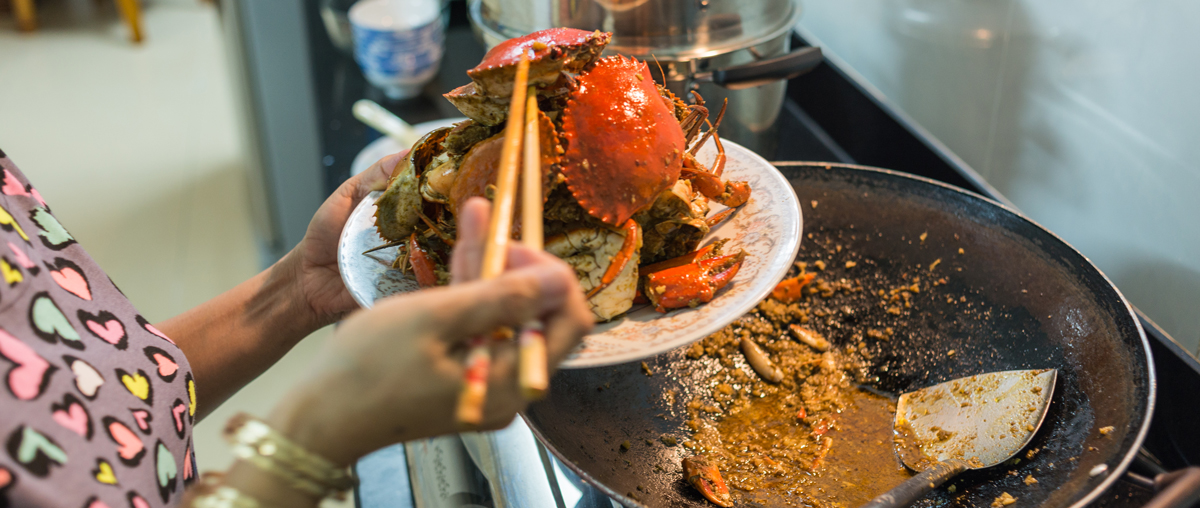 Palm Beach Seafood Restaurant
One of the most famous Singaporean dishes is Chilli Crab. It was invented in 1956 by Madam Cher Yam Tian – who sold her stir-fried crab from a pushcart along the Kallang River with her husband. The couple did so well that they were able to open a restaurant, Palm Beach, which today is one of the most popular restaurants in Singapore. Head here for gorgeous views across the marina and a truly fantastic seafood menu.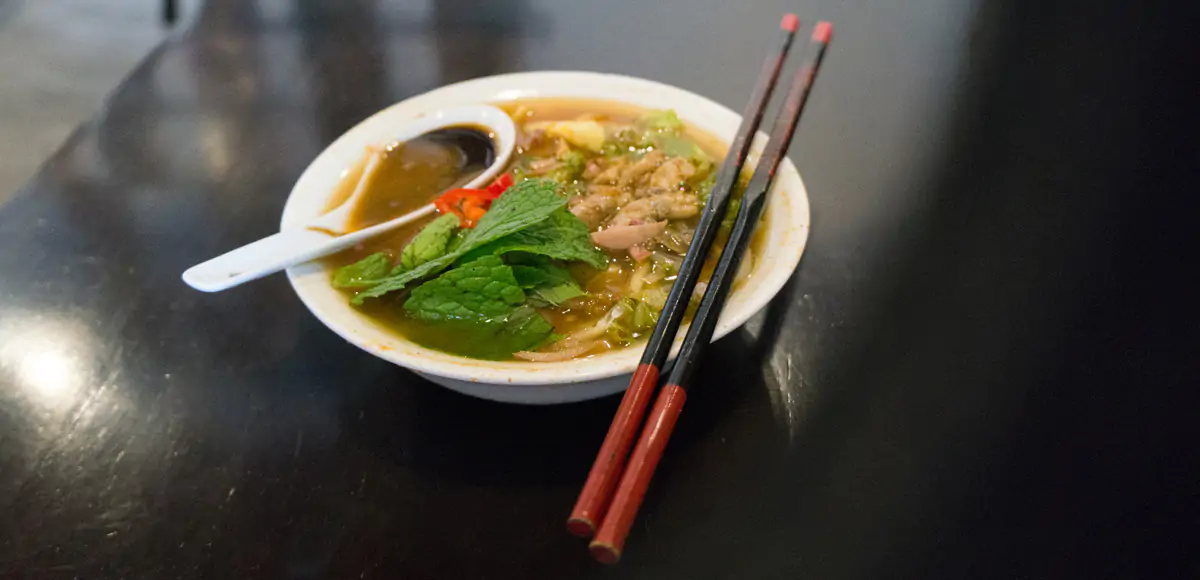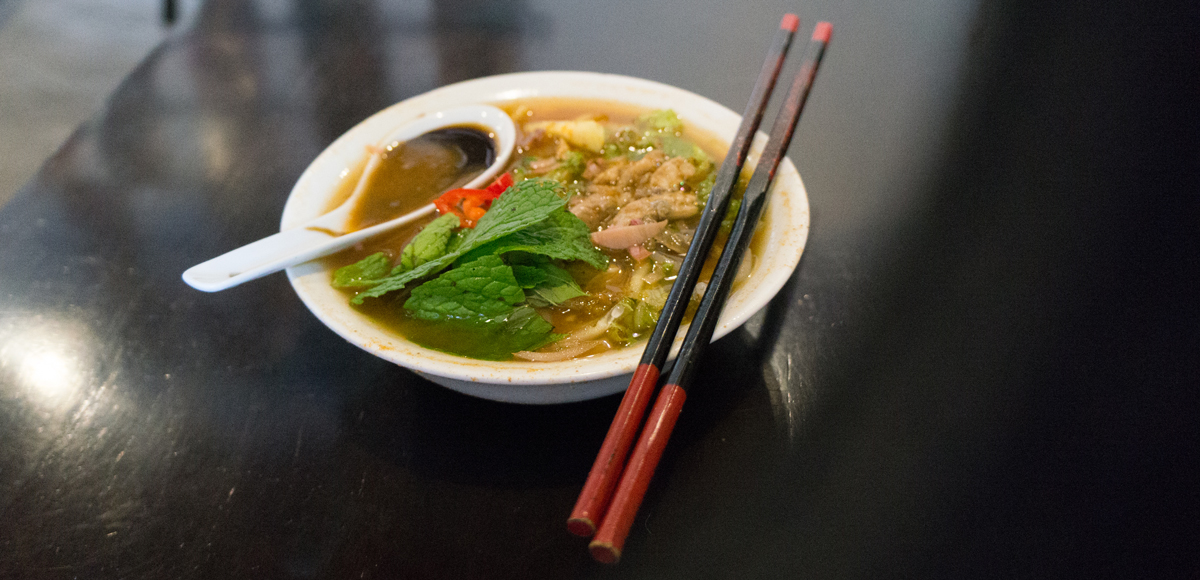 Folklore Singapore
If you want to try traditional Peranakan cuisine in a setting that's as contemporary as the rest of Singapore, head to Folklore. Local chef Damian D'Silva has a passion for preserving the artisanal cooking methods of a bygone era. His menu is full of nostalgic heirloom dishes that reflect Singapore's various cuisines. Signature dishes include Sambal Buah Keluak, which combines minced pork with the Indonesian buah keluak nut, and a fish soup called Singgang.  This is one of the best places to enjoy peranakan cuisine, so don't miss it.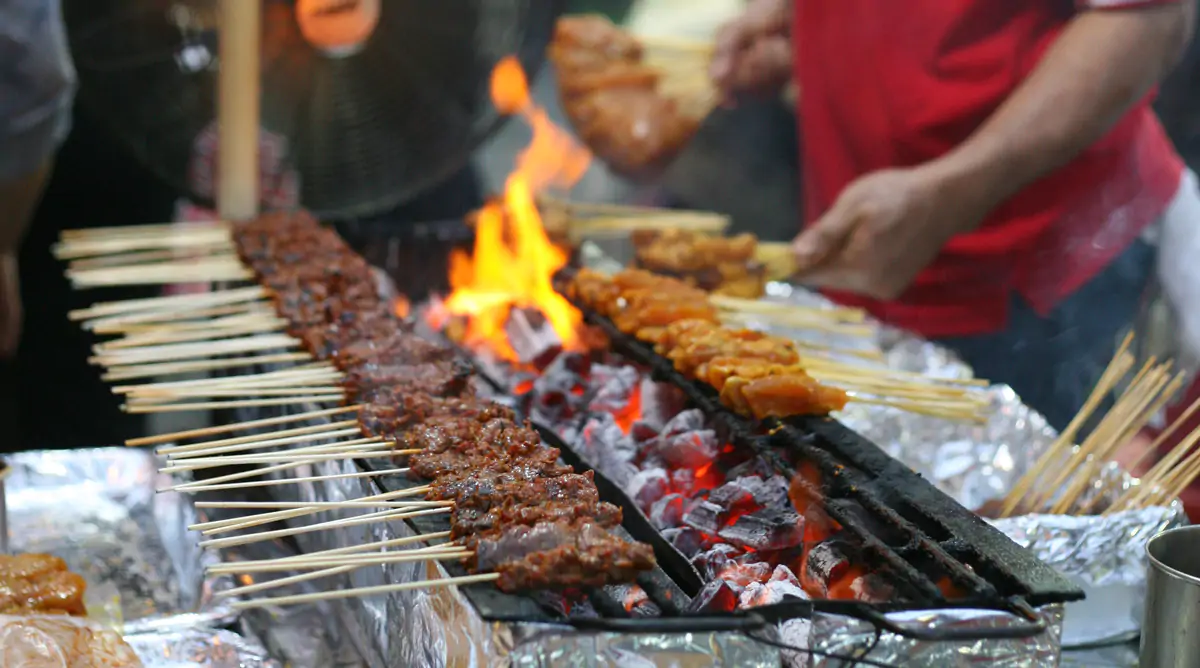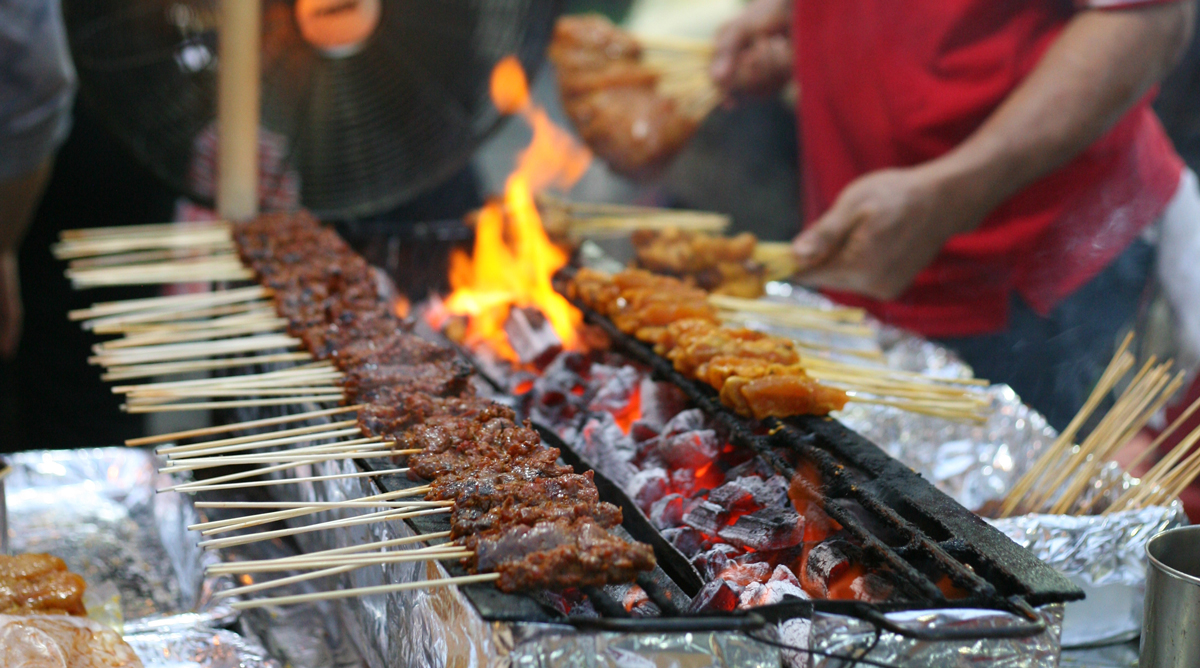 Satay Street
Another country that has heavily influenced Singaporean cuisine is Indonesia; no surprise really given that the island of Sumatra is so close you can almost see it! One of the most popular dishes to have reached Singapore from Indonesia is Satay; a simple dish of grilled skewered meat served with a peanut-based dipping sauce. Although you can find it almost everywhere, the best place to eat satay is on Boon Tat Street – aptly nicknamed "Satay Street". From 7pm every night, the street is closed to traffic and filled with tables, chairs and hawker stalls, becoming the largest outdoor BBQ in Singapore.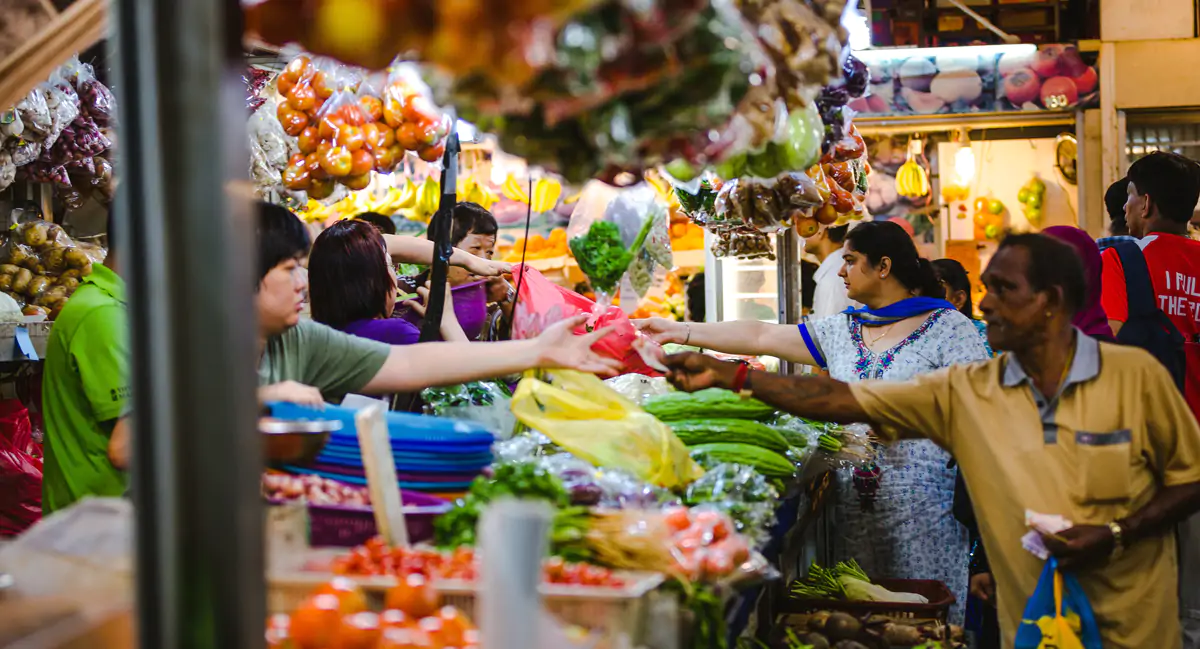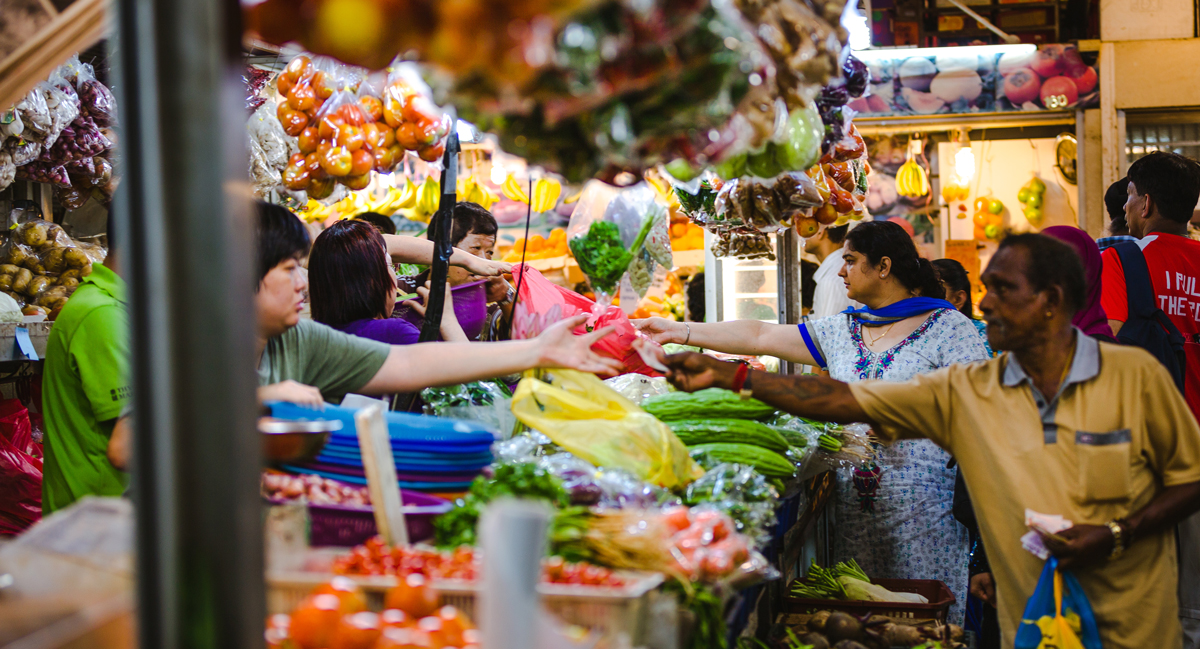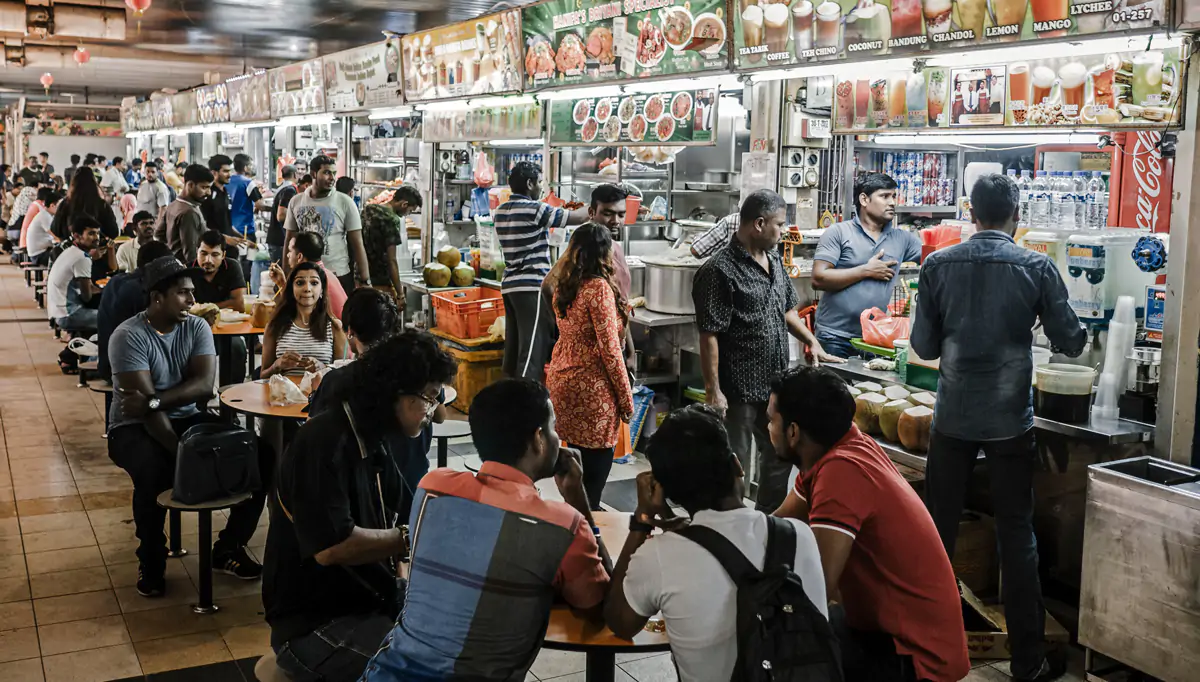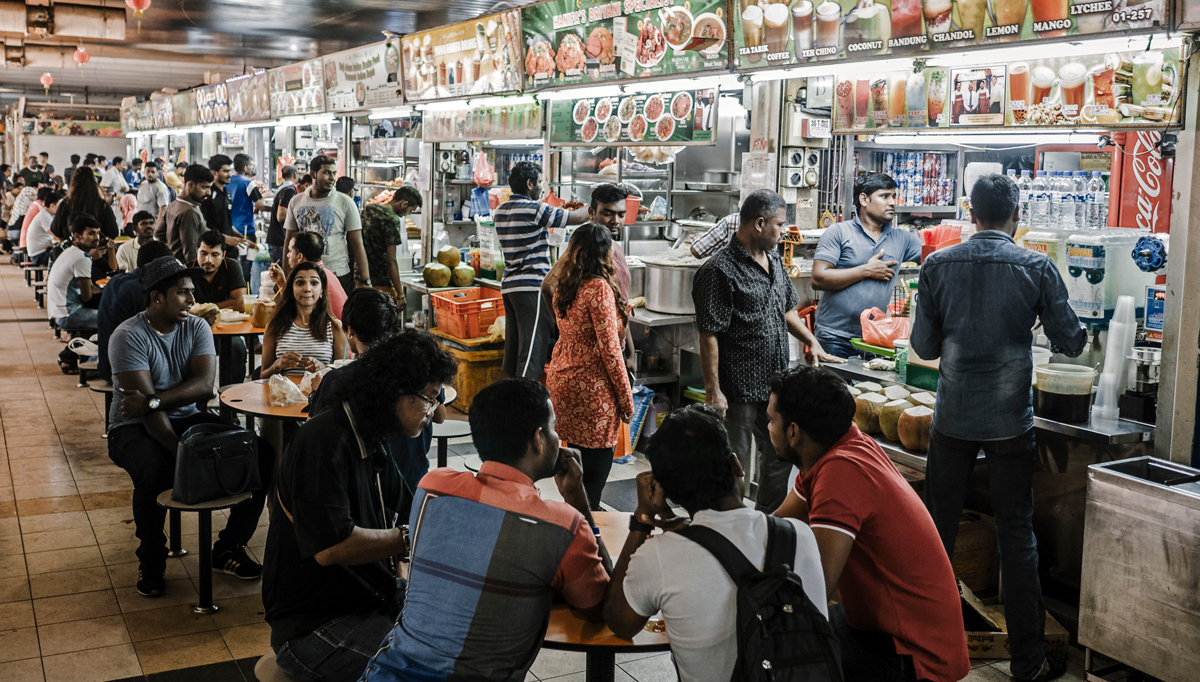 Tekka Market – Little India
Indians form Singapore's third largest ethnic group, and their spicy cuisine has had a huge impact on the local food. Head to the colourful Little India district for lively restaurants and bustling hawker markets. The indoor Tekka Market is one of the best places to find Indian food in Singapore; a chaotic den of food stalls offering up all kinds of amazing dishes. Get stuck in and start ordering whatever looks good – it's hard to go wrong!
Candlenut
From street food to one of the most upmarket restaurants in the country. The last stop on our food journey through Singapore's cuisine is Candlenut. The world's first Michelin-starred Peranakan restaurant, Candlenut takes a contemporary but authentic approach to Singapore's fusion food. With chef Malcolm Lee at the helm, this beautiful restaurant is committed to creating elevated Peranakan dishes using fresh, seasonal produce. And the results are absolutely sublime!