Travelling to Australia during the UK winter is great. You'll be escaping the UK's cold winter and jetting straight towards an Australian summer.

I've visited several times and can happily recommend my top 4 things to do for first-timers – from the best ways to view Sydney's iconic harbour and bridge, to incredible views on the Great Ocean Road. Whether you like to relax or explore, there's some fantastic experiences to be had in Australia!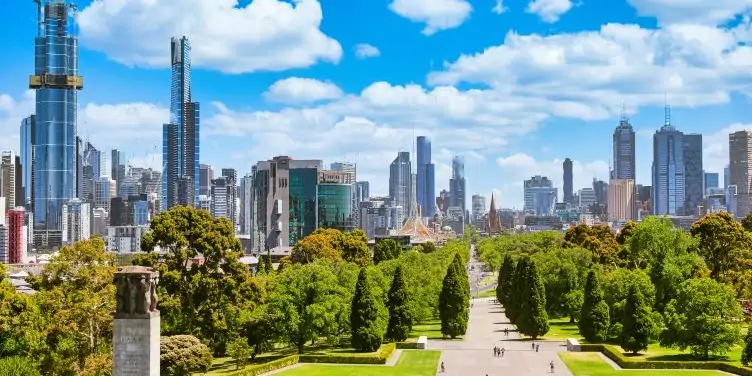 1. Melbourne
First-time visitors to Australia are often torn between visiting Melbourne or Sydney. Ultimately, they're different and both worth visiting. For me, Melbourne's laid-back vibe and cafés make it a great place to explore.
As a lover of history, I recommend touring the Royal Exhibition Building, where the first Australian parliament sat in 1901. To learn details of the story of Ned Kelly, the outlaw who donned a suit of bulletproof armour for an infamous shootout with Victoria's police, don't miss a visit to Old Melbourne Gaol.
For fans of cricket and Australian Rules football it's hard to top a guided tour of Melbourne Cricket Ground!
Food in Melbourne
The city has a vibrant culinary scene, so there's plenty of dining options for all tastes. I highly recommend a trip to Donovans, a beachside restaurant in the hip St Kilda district. It prides itself on serving up delicious Mediterranean dishes in a relaxing, homely environment. 
For food lovers looking to stock up on tasty treats, head to the Queen Victoria Market, also known as 'Queen Vic' or 'Vic Market' to the locals. You'll find everything from Australian fruit and vegetables to local and imported gourmet foods spread over 600 small business stalls. You can even go on a food tour, led by a local market guide, to learn about its history and the speciality foods you can try.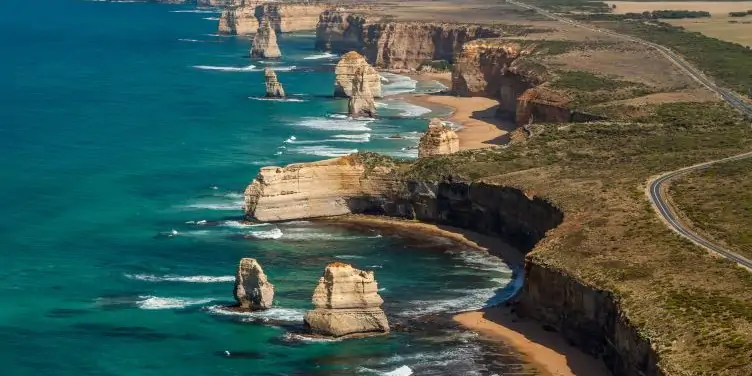 Drive the Great Ocean Road
As a fan of scenic drives, I headed west out of Melbourne to join the Great Ocean Road at Torquay, which runs 151 miles to Allansford. The drive takes in the Memorial Arch, the world's biggest war memorial built in memory of those who served during World War I. 
You can drive the entire Great Ocean Road in a few hours, but I took my time stopping off along the way. I camped for three nights along its route, parking up to enjoy long walks along the beaches.
At Bell's Beach, one of the world's great surf destinations, I took my first lesson on a longboard. Finding it trickier than experienced surfers make it look, I soon retired to watch it being done properly with a cold drink in my hand!
I indulged my passion for history by visiting Cape Otway Lighthouse, the oldest structure of its type on Australia's mainland. Adult ticket prices are $19.50 (about £10) for a self-guided tour and the chance to climb the stairs to the top of the lighthouse.
The highlight of touring the Great Ocean Road was a thrilling helicopter flight over the Twelve Apostles, a dramatic formation of limestone rocks jutting from the Southern Ocean. Watching the sun set over them gives you the chance to snap some excellent photos!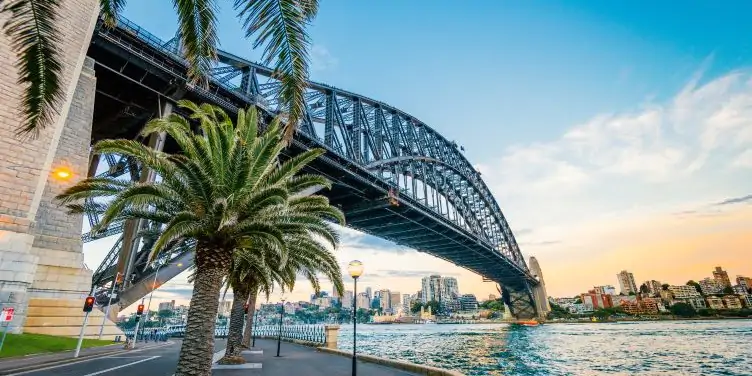 2. Sydney
Kicking off my shoes and strolling barefoot on the sand of Bondi Beach helped get me into the holiday mood after arriving in Sydney.
Having travelled light, I browsed market stalls at The Rocks for clothing. This historic district in central Sydney is bursting with cafes and restaurants. A great place to watch the world go by.
Best ways to see Sydney Harbour Bridge
Friends suggested I view the city from the top of the Sydney Harbour Bridge but I struggle with heights, so decided to pass on the popular BridgeClimb Sydney.
Instead, with my feet planted firmly on the ground, I headed to Mrs Macquarie's Point. The spot was named after Governor Macquarie's wife Elizabeth, who asked for a seat to be chiselled into the rock so that she could view the harbour and bridge. 
A great way of taking photos of the bridge and striking city skyline is to hop on the ferry across the Parramatta River from Circular Quay terminal. For more stunning waterfront views, I recommend stopping off at the Opera Bar.

3. Kalgoorlie-Boulder
The city of Kalgoorlie-Boulder can be found 370 miles inland from Perth. Rather than take the long drive across the Nullarbor Plain, I booked a seat on the Prospector, an air-conditioned train that covers the route in around seven hours.
I was drawn by Kalgoorlie's gold mining history. Gold prospecting tours are a great way of discovering the precious metal on the edge of town. You can also watch the pros at work in the vast Super Pit, which has produced well over 20 million ounces (566 tonnes) of gold since 1989.
With its broad streets and covered walkways, Kalgoorlie-Boulder reminded me of towns you find in Wild West movies.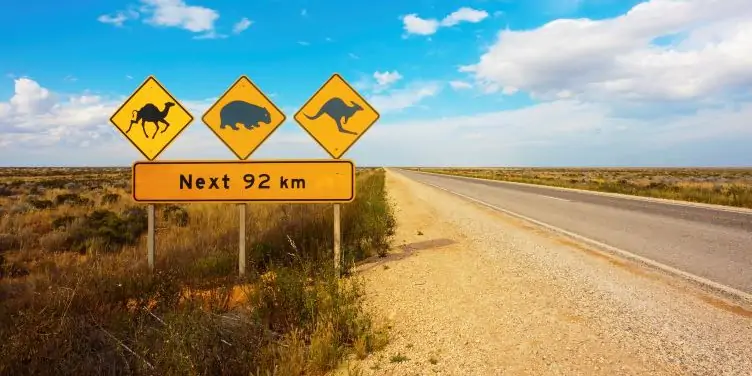 4. A road trip north from Perth
I found driving in Western Australia to be quite enjoyable. Other than Perth, there seemed to be less traffic on roads than I'm used to in the UK. Though, driving at dawn and dusk meant that I had to be wary of kangaroos and other wildlife, something I'm not used to in the UK!

I arrived at The Pinnacles at daybreak, meaning I had the place to myself for an hour. They're eroded limestone columns resembling an open-air sculpture park and jut out from Nambung National Park's sandy earth. It was another chance for some fantastic landscape photos.
The northern goal of my road trip was Kalbarri National Park, where the Murchison River cuts a deep gorge into the red sandstone. It's a phenomenal route for morning walks and a place you won't forget! I'd recommend bringing water, plenty of suncream, and practical clothing.