Amsterdam is easy to reach from the UK and has multiple cultural attractions that make for a great, long weekend stay. Here's a look at the best things to explore in Amsterdam.
Top attractions to see in Amsterdam
World-class museums full of history, including the Hermitage Amsterdam and Anne Frank House, are among the reasons to plan a trip to the Netherlands.
The National Maritime Museum explains how the Dutch built a global empire and created wealth that was reinvested in art and grand houses during the 1600s — known as the Dutch Golden Age. The grandest building from that time, the Royal Palace Amsterdam looks onto Dam Square and is worth visiting for its marbled Citizens' Hall.
Explore Amsterdam's canals
If you're a first-time visitor to Amsterdam why not take a boat tour of the city's historic canal network? Hour-long sightseeing cruises on canal boats depart from jetties near the city's central railway station. The operators include Blue Boat and Stromma. Flagship offers a service in smaller boats departing near the Anne Frank House.
Boat tours are a great way to rest your legs and offer insight into the history of the grand buildings facing onto the waterways. The canal network dates back to the 1600s, and since 2010 has been designated as a UNESCO World Heritage Site. You can order a drink to savour while viewing landmarks such as the Magere Brug (meaning the 'skinny bridge') and the higgledy-piggledy gabled buildings known as the Dancing Houses.
Looking for a romantic evening option? Consider booking onto a dinner cruise!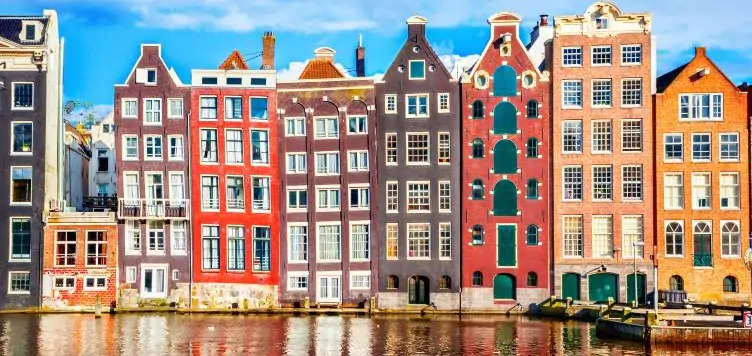 The attractions of the Museumplein – the museum square
The Museumplein is the location of the impressive Van Gogh Museum, and you can pre-book tickets online. If modern art and design is your passion, pop into the neighbouring Stedelijk Museum.
For insights into Dutch history and culture, don't miss the Rijksmuseum where you can see 'The Night Watch', Rembrant van Rijn's most famous artwork. Again, book a ticket online to avoid the long queues!
Having tried in the past to cram in too many great artworks in one go, I'd recommend not packing too many museum visits into one day. Art fatigue detracts from the fun of visiting leading museums. It's worth combining visits with other activities!
Stroll in Amsterdam's Hortus Botanicus
If you enjoy spending time in botanical gardens, plan a trip to Amsterdam's Hortus Botanicus. Established back in 1638, the garden's original purpose was to cultivate herbs and plants for medicinal use. All of the coffee grown in South America today is reputed to hail from a Hortus Botanicus cutting that was presented to France's King Louis XIV in 1714.
Each April, the garden hosts a tulip festival, making it ideal to combine with a visit to the Keukenhof, which has been described as the 'most beautiful garden in the world.' That attraction lies around 90 minutes from central Amsterdam on public transport.
If you're short on time, follow the Hortus Botanicus' Crown Jewels self-guided walking trail. It guides you through the garden's highlights and takes just 90 minutes.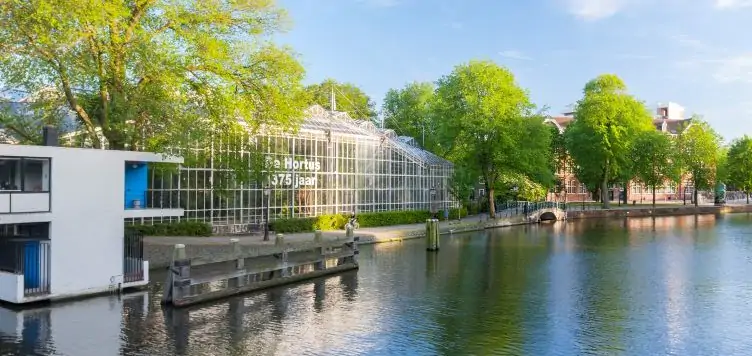 Take part in a food tour
Joining Eating Europe's Jordaan Food Tour gives you insights into the heritage of the district, which was formerly renowned for its rebellious tendencies. Between hearing historical anecdotes you'll pause to sample traditional Dutch food and drink, including stroopwafels (caramel-filled biscuits), cheeses and apple pie.
The tours begin at 11.00am. I like my food but I'd recommend skipping breakfast as there's plenty to tuck into during the 3.5-hours!
Tips for maximising value for money
Depending on how many attractions you plan on visiting and how long you're staying, you may find it handy to buy an Amsterdam City Card. The cards are valid from 1-5 days and include access to more than 70 museums, a canal cruise, bicycle rental plus public transport.
If you prefer to travel by tram or bus, you might find a public transport pass better suited to your needsValid from one to seven days, they offer great value for money compared with the price of single fares..
Accommodation in Amsterdam tends to be relatively expensive. Thanks to the frequency of trains and relatively short distances of journeys on the Dutch rail network, you might find it worthwhile booking a hotel just on the outskirts in a city close to Amsterdam. Haarlem, Leiden and Utrecht are close by.
As well as flights from Schiphol Airport to airports across the UK, you can choose to travel by ferry from Newcastle to Amsterdam.