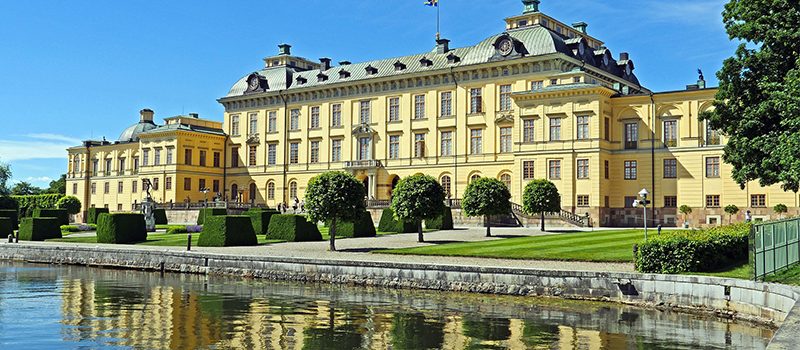 6 of the Best Things to do in Stockholm
Known for its beautiful waterways and stunning medieval centre, Sweden's capital is a joy to explore.
Whether you're treating yourself to cake and coffee in the Old Town, or dancing the night away to ABBA music, there's simply so much to discover.
Here's a round up of some of the best things to do in Stockholm to get you started…
Get Lost in Gamla Stan
Gamla Stan is the Old Town, and one of the most popular things to do in Stockholm.
A small island at the centre of the city, Gamla Stan is filled with narrow cobbled streets and beautiful old buildings painted in varying shades of gold and red.
The area has a unique character and is considered one of the oldest and best-preserved medieval city centres in Europe.
Notable attractions include the Stockholm Cathedral, and the Nobel Museum, so don't miss those.
But also take the time to simply wander the streets and explore the many pretty churches, boutique shops, and tempting cafes that line them.
Visit the Royal Palace
Also found in Gamla Stan is one of Stockholm's best loved attractions, the Royal Palace.
One of the largest palaces in Europe, the Royal Palace is open to the public and features five museums to explore.
Admire the magnificent coaches in the Royal Stable, and the ornate silver throne in the Hall of State.
Be sure you don't miss the daily spectacle of the changing of the guard.
Release Your Inner Dancing Queen at the ABBA Museum
Fans of Sweden's most famous band won't want to miss a visit to ABBA the Museum in Stockholm.
This fun, interactive museum is packed with memorabilia, costumes, and instruments.
There are also several ways to give yourself the full ABBA experience – from karaoke booths to a disco room.
If you're feeling brave enough, you can even hop up on stage with holograms of Anni-Frid and Agnetha to sing with 'the band'!
Step Back in Time at the Skansen Open-Air Museum
Stockholm is home to several fascinating museums, but one of the most unique is the Skansen Open-Air Museum.
This is the world's oldest open-air museum, and it delves into the history of the country in a brilliantly immersive way.
150 farms and dwellings from around the country were dissembled and transported to Skansen, to recreate life in Sweden at different periods of history.
Costumed staff, performers, and craftsmen show how Swedes once lived, and of course the are plenty of interactive exhibits that let visitors join in!
Get a Duck's Eye View of Stockholm
Rent a canoe, kayak, or stand up paddleboard (SUP) and explore Stockholm from the water.
The city is built across a series of islands, with canals and waterways running between them.
With water everywhere, this is the perfect way to explore the city.
Breeze past top attractions like the Town Hall and the Old Town, without having to fight your way through any crowded streets!
There are also dozens of boat tours which allow you sit back and watch Stockholm's beautiful city centre glide by as you relax on board.
Discover the Art of Fika
Fika is a concept that forms an important part of Swedish culture.
It is the ritual of taking a break for a coffee and a cake with friends.
There has to be coffee and cake, but most importantly, there has to be a friend or two. You can't have fika by yourself!
It's all about slowing down and taking the time out for a chat and a treat.
So no matter how busy you are exploring Stockholm, be sure to take the time out to relax with your friends or family at one of the many gorgeous coffee shops around the city!
Emily Luxton is an award-winning full time travel writer and blogger from the South West of England. She's been travel blogging full time for several years and has travelled to over 50 countries so far. Whether it's eating her way around a new culture, or throwing herself into a new challenge (and out of her comfort zone), Emily is all about really getting to know the world - and having fun doing it!