Cruises are a unique type of holiday, so it's natural for first-time cruisers to feel a bit overwhelmed before they set off.
It can be stressful if you don't prepare beforehand, so the best way to get ahead is with some top tips for your first cruise.
Keep reading for everything you need to know, from picking the right cruise to knowing what to pack.
Pick the right cruise for you
Make sure you know what's included
Book dinner reservations in advance
Plan around your itinerary
Pack light, pack right
Explore the ship straight away
1. Pick the right cruise for you
We can all be tempted by the best sales and deals on offer, but try and avoid them when you book your first cruise. You might end up booking something that isn't for you!
Instead, read up on the different cruise lines, their itineraries, and the destinations they call at. For example, you don't want to be stuck on a cruise in the Bahamas during the hurricane season if choppy seas don't sit well with you.
What about a shorter cruise, such as one in the UK or a river cruise when you're already away? This will give you a feel for cruises without committing to something like a month-long cruise.
Cruise lines often have specific holidaymakers that they cater to. Some, like Regent Seven Seas Cruises and Oceania Cruises, are known for their luxury cruises, others are better for adventures, like Hurtigruten, and Disney is one of the leading family cruise lines.
Take your time. This is, for some people, a once-in-a-lifetime holiday – there's no rush. It'll be much better if you sit down with a drink, do some research, and pick the right cruise for you.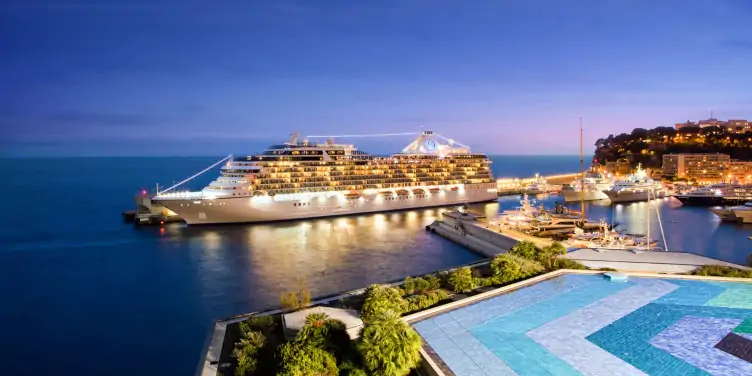 2. Make sure you know what's included
Often, the quoted price of a cruise isn't the total one – even when it's 'all inclusive'. So, to avoid any nasty surprises, find out exactly what's included and what you'll need to pay extra for.
You may have to pay extra for certain 'upgrades' such as WIFI. There are usually supplementary charges for things like speciality dining and drinks options and spa treatments.
The last thing to keep an eye out for is tips. Tipping is notorious on cruises because people are never really sure if tips are included in the price. Nowadays, a tip of around 18-20% is usually included, but double-check that's the case with your cruise line before your trip.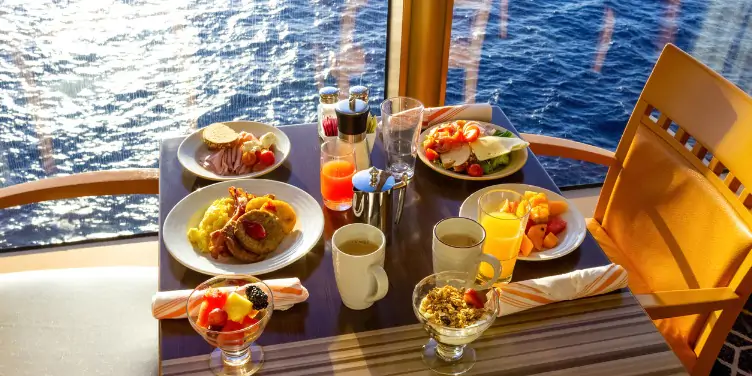 3. Book dinner reservations in advance
Some of the more exclusive restaurants and onboard experiences like spa treatments can get booked up quickly, so make reservations in advance for any that you don't want to miss.
Making reservations ahead of time is also a great way to help keep on top of what you're up to each day. You don't want to accidentally book a spa treatment when you planned on visiting one of the port calls!
4. Plan around your itinerary
If you keep the itinerary in mind, you can decide the places you want to visit and what you want to do there ahead of time. That way you can get the most out of your experience on the ship, and of the destinations you're most interested in.
Cruises will also have planned excursions to make it even easier for you to explore the places you port at. You can pre-book excursions with the ship, or you can book them locally before you arrive.
Planning ahead is always the best way to go because it means you get to make the most of your time on-shore – some of the port calls are only a couple of hours.
Keep in mind that if you're on an excursion that's planned by your cruise line, the ship won't leave without you. But they won't wait for you if you're late back from something you planned yourself!
Port days are when the ship will be almost deserted – a great time to make the most of the peace if you've visited the destination before or fancy a relaxed day.
Choosing to book things that are often quite busy, like spa treatments, or making the most of an empty pool are some of the best ways to make the most of a quiet ship when many of your fellow cruisers are out exploring the destination.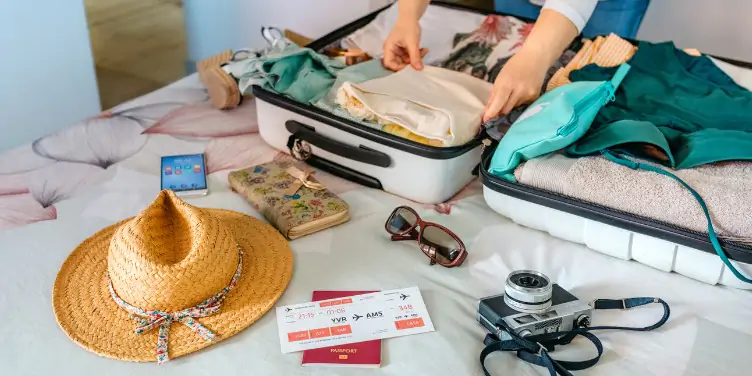 5. Pack light, pack right
When packing for your first cruise, it can be tempting to bring everything but the kitchen sink – just in case. It doesn't help that there's often no weight limit for luggage on a cruise. This isn't always the best plan of action at sea because the space in cabins tends to be tight!
The best way to pack is 'light' and 'versatile'. Choose a careful selection of things that can be mixed and matched, that way you can save space but still have enough things to wear throughout your trip.
Pack clothes that you can wear for excursions, but also dress up for your evening meals.
The itinerary of your cruise can be helpful here, too. There will often be a plan of the different dress codes for events, such as the casual and formal nights.
Gala evenings are quite common on cruises, which is the perfect excuse to dress to the nines. So this is the time to have fun with what you wear.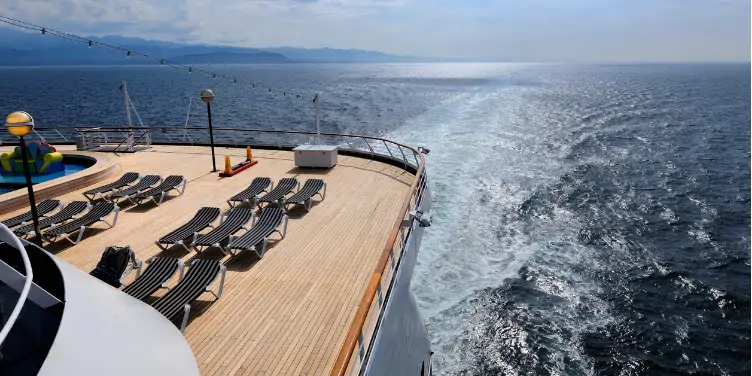 6. Explore the ship straight away
One big part of cruises that first-timers aren't used to is the ships themselves. They're often a marvel of engineering and carefully designed to cram as much onto a small footprint as possible, which can make them a challenge to get used to.
To beat that overwhelming feeling, explore the ship right away. It's fun! It'll help you to get your bearings and your cruise will be all the better for it.
Cruise lines also have floorplans, and sometimes walkthroughs or virtual tours, online that you can look at before you go away. What better way to get excited for your first cruise than to decide which bar you'll get a drink at first, and which sun lounger is going to be your perch for the entirety of your cruise?
7. Don't forget your cruise travel insurance
A cruise is a very different type of holiday, which is why you need a specific kind of travel insurance to make sure you're protected at sea.
You can get Cruise Travel Insurance to cover all the things you'd expect from travel insurance, but also things just for cruises like missed excursions and even emergency evening wear.