There's nothing quite like a cruise. That's part of what makes them special, but for the uninitiated, it can be overwhelming when it's time to book!
Not to worry, with help from this guide, it'll soon be plain sailing. Keep reading to find the right cruise for you.
Where to start?
Dive into the details
What about the cost?
Where to look?
Ready to set sail?
Where to start?
Like with any good holiday, there's no 'right' place to start – plenty of the fun is in the planning! You might choose to begin with the destination since this is probably the easiest part.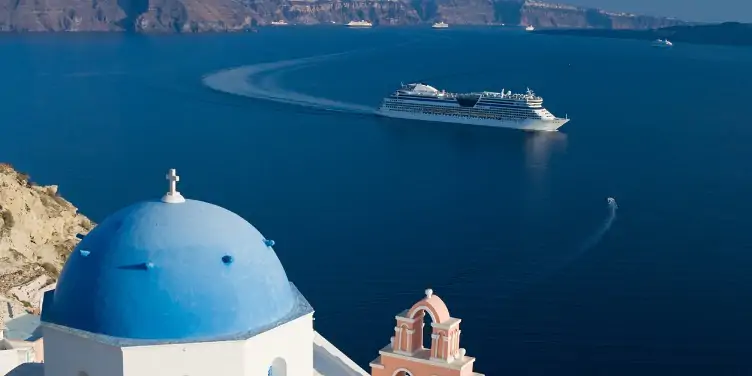 Choosing the right cruise destination for you
Let your imagination run free. There's sure to be a cruise that suits you. Not only that, but you'll be able to tick a fair few places off your bucket list depending on your itinerary.
But what is the right destination for you? Maybe you want to head to the Caribbean for the beaches, Europe for the history, South America for the food, or Antarctica for the wildlife.
So, if you want to travel the world or stay closer to home, you're all set.
Don't forget, if you choose the right cruise line and ship, the days at sea can just be as delightful as the days in port, exploring an exotic destination.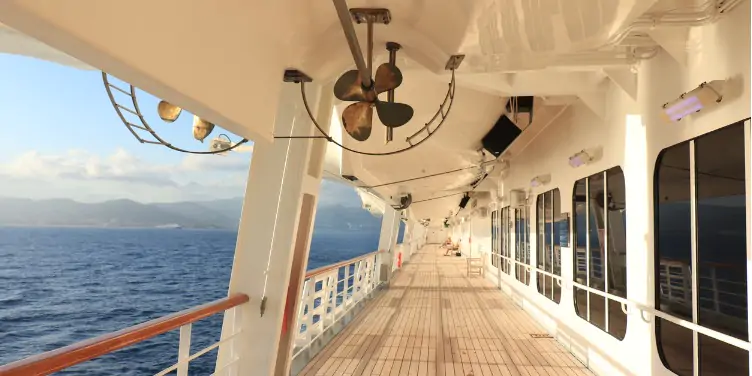 Dive into the details
Hopefully, figuring out your dream destination has narrowed things down a bit. Now you can focus on the specifics: namely, the cruise line and the cruise ship.
River or ocean?
Start by choosing whether you'd like a river cruise or an ocean cruise. This will cull the pack further and reduce the number of cruise lines you need to choose between.
Double-check that the destination(s) you're hoping for is available for a river or ocean cruise, and then see which cruise lines offer them there.
What sort of cruise are you after?
Before picking a shortlist of cruise lines and ships, start by thinking about the sort of cruise you're after. All ships have 'personalities' and all cruise lines cater to different audiences.
On the ocean
Ocean cruises are where you find the 'mega-ships', which are akin to floating cities. They have everything you could ever need onboard – cinemas, casinos, even rock climbing walls – so are great if you always want something to do on your sea days.
If you're after something more relaxed and grown-up, a small-midsize (300-1,500 passengers) might be more up your alley. The atmosphere is more intimate, and you'll swap out the huge facilities for a more personal experience.
Then we have the luxury and the entertainment/themed cruise lines. These are for a more specific audience who want to make their cruise a once-in-a-lifetime experience for a number of reasons.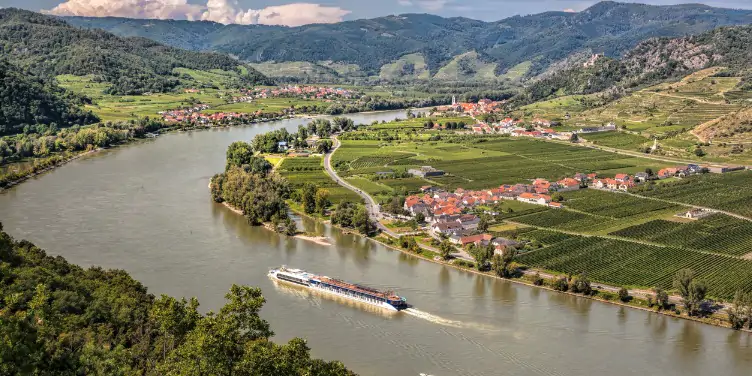 Down the river
River cruise ships are much smaller than their ocean counterparts, naturally, since navigating narrow riverbanks is a more delicate task than the ocean's great expanse.
There's still plenty of choice on offer, though. Whether you want something smaller and simpler or you want to live lavishly.
Pick your cruise line
With destination and cruise experience in mind, finding the right cruise line for your big trip becomes much easier.
Choose from the luxury, the all-singing-all-dancing, the family, or the budget cruise lines that meet the criteria you've decided on so far. You can't really go wrong!
Scroll down for our 'Where to look?' section where you can find some cruise lines that might meet your needs based on some basic categories.
What about the cost?
The upfront cost of a cruise can sometimes jump out as a little high. But let's not forget, overall, cruises are great value for money for the amount of adventure you get.
Cruises are often all-inclusive; some even include transport to and from the point you'll be embarking/disembarking.
There are cruise lines that cover all budget ranges for whatever kind of cruise you're after, so you shouldn't be short of options.
Excursions on shore that are organised by the cruise line can often be pricey, but they're also well-run and carefully thought out, so it's worth picking and choosing where you'd like more structure and where you'd like to explore freely.
On top of the base costs, additional extras for a cruise often include supplementary options (such as exclusive restaurants), flights, and visas.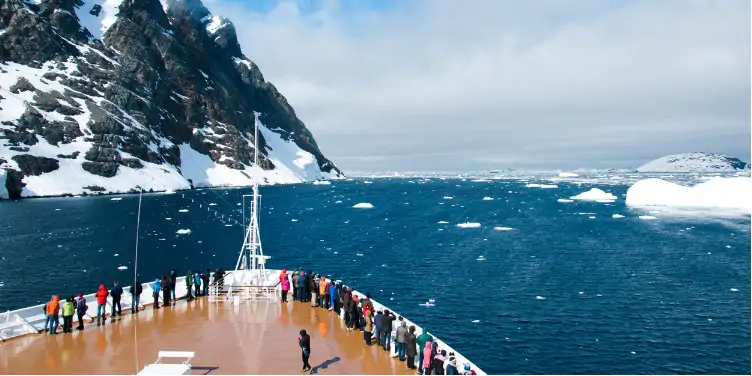 Where to look?
Here's the fun part! It's time to start looking into cruise lines – what meets your needs, what jumps out to you, and what can you rule out?
Ocean
Luxury: Crystal, Silversea, Seabourn, Sea Cloud
Mid-range: Celebrity Cruises, P&O, Cunard, Princess, Holland America Line
Experience: Voyage to Antiquity, Azamara, Noble Caledonia
Family: Disney, Royal Caribbean, Norweigan
Budget: Tui, MSC Cruises
River
Luxury: Tauck, AmaWaterways, Aqua Expeditions
Mid-range: Viking, Avalon
Budget: Emerald, CroisiEurope
Ready to set sail?
If you've picked out the perfect cruise and are budding with excitement to go on your adventure, don't forget to pack your Cruise Travel Insurance.
Since cruises are unique, they need a unique type of cover that includes things like cabin confinement and itinerary change, alongside the medical and cancellation cover you're used to.