What do non-skiers do when the rest of the group head off for the slopes?
Most ski resorts know that not everyone wants to ski, and those that do might not want to ski every day. Thankfully, there are plenty of options for the non-skier to choose from, whether you're looking for a winter adventure or something a little more relaxing.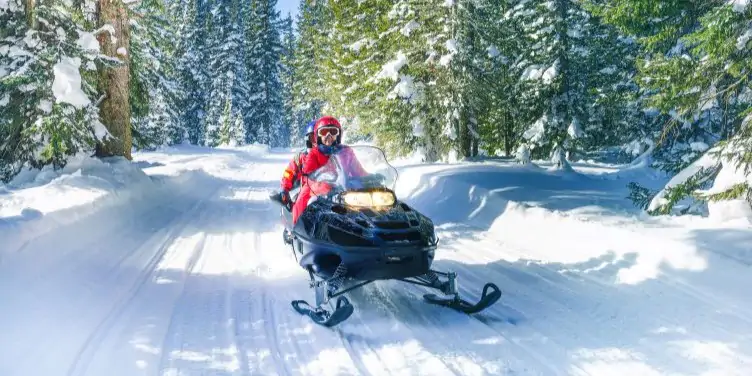 1. Snowmobiling
A snowmobile looks like a cross between a motorbike and a sledge. They're easy to master and mean you can explore the countryside around the resort.
There's a real thrill heading out across a frozen lake at speed. Equally, there's something special about exploring the forests and wilderness. Finland, Sweden and most North American resorts are best for snowmobiling because of the larger areas of wilderness and frozen lakes.
2. Dogsledding
Depending on the resort, you can ride a sledge pulled by a team of huskies controlled by a musher and guide. Exploring with a guide who controls the dog team is a great way to learn more about the area you're travelling through. You can usually experience this activity for a couple of hours or take a full-day adventure.
3. Snowshoeing
Enthusiasts say "if you can walk, you can snowshoe." This statement is true but, with equipment that looks like a tennis racket strapped to your feet, you do have to adjust your gait a little!

Snowshoes are designed to stop you sinking into soft snow by distributing your weight over a wider area. All you need is a pair of walking boots as most places will let you hire snowshoes and hiking poles. Once mastered you can take a hike and explore the surrounding countryside.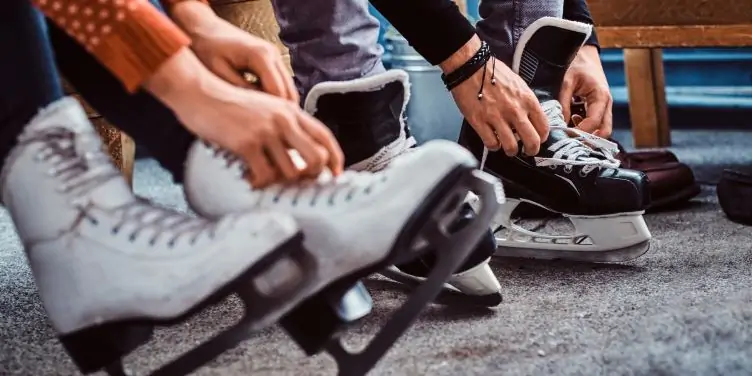 4. Ice skating
Ice skating is often thought to be an après ski activity. Most resorts have an ice rink which non-skiers will find uncrowded during the day when everyone else is on the slopes. Some destinations will even have frozen ponds or lakes where you can skate outdoors!
5. Tobogganing and tubing
There are plenty of slopes around a ski resort and there's often some reserved for tobogganing. These are used for toboggan runs which have a few twists and turns. This is popular in many of the North American resorts.
Tubing is a close cousin of tobogganing. You sit in the middle of a rubber ring and slide, somewhat rapidly, down a slope. Lots of fun!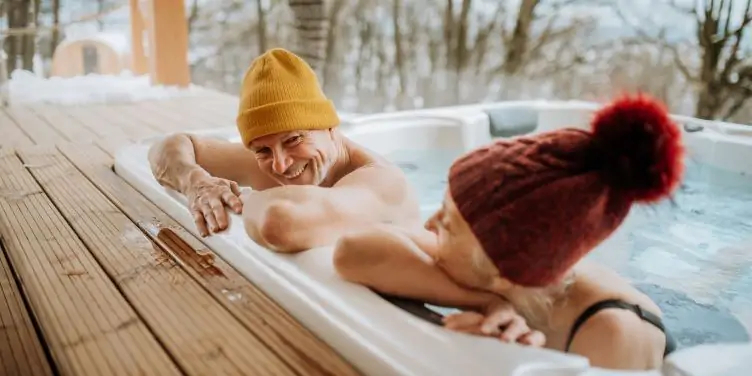 6. Spa and beauty treatments
Whether in a ski resort or not, most hotels will offer some form of spa treatments. But it's best to look for a hotel that specialises in spa treatments or is a spa resort in itself. Loads of these are open all year round and see skiing as incidental.
A spa is a lot more than a massage and sauna, it's a chance to relax and take some time for you. Make sure you check what's available to make the most of the experience, before you arrive at the hotel.
7. Sleigh rides
Taking a sleigh ride is a great way to explore the area you're visiting.
In Scandinavian countries, reindeers pull the sleighs, but anywhere else it's likely to be horses. These will often be guided tours with a stop for a warming drink and a snack.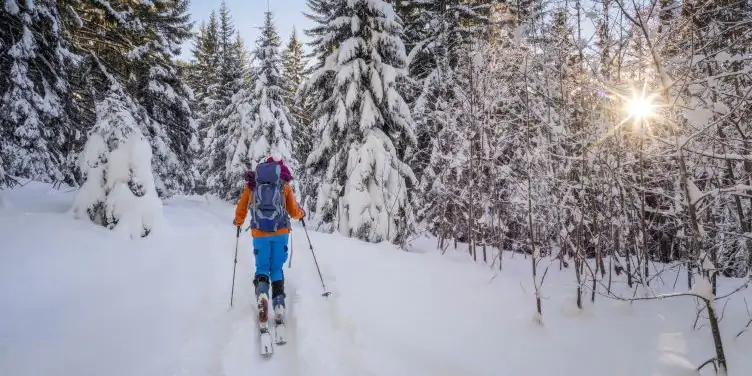 8. Nordic skiing
If the idea of hurtling down a mountainside terrifies you then give Nordic skiing a go. Often called cross-country skiing, it's completely different from alpine skiing and uses different equipment and technique. Many resorts will have marked trails of different lengths along the valley floor – in summer they're gentle hiking trails. Despite the relatively flat terrain, it's very energetic and a good way to keep fit!
Cover up before you go…
If you're off on a snow holiday, don't forget your winter sports travel insurance. That way, you can travel with the reassurance that you've got the support there if you need it.
Here's a few must-know tips about choosing the best cover for your winter trip:
Winter sports aren't covered as standard on travel insurance policies because they're seen as a higher risk. This means you'll have to add winter sports to your cover.

Some travel insurance companies (not us!) have an upper age limit on winter sports. Check the smallprint to make sure the people you're buying cover for will be protected.

Even when some winter sports are covered, you might not be covered for personal accident or personal liability for those activities. Check your policy booklet for more information.

Where possible, you'll need to make sure you're doing the activity as safely as you can. This includes wearing any safety equipment and not putting yourself at extra risk (such as skiing during an avalanche risk). Again, your policy wording will explain this in more detail.