If you're dreaming of a white Christmas this year or just an escape from the ordinary, why not consider a last-minute trip in search of some guaranteed snow?
To find a truly white Christmas in Europe, it's best to head to the Alps or to Scandinavia. The further north you are, the stronger the chance of snowfall. Here are a few of the best destinations to consider to find snow in Europe for Christmas…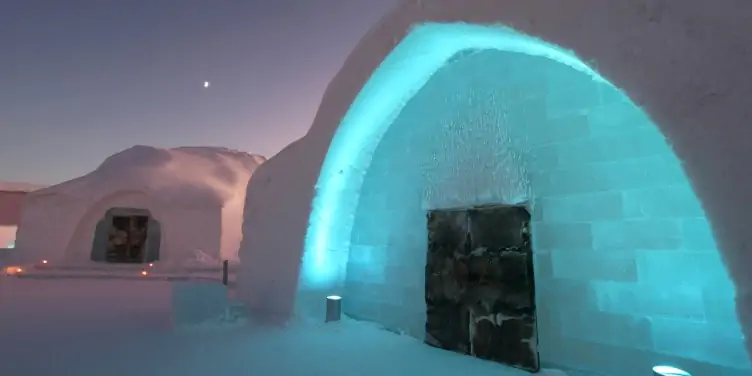 Icehotel, Sweden
Located way up north in the small village of Jukkasjärvi in Swedish Lapland, the Icehotel is the world's first hotel made of natural ice and snow.
It's not only an incredible accommodation option, but an ever-changing work of art. Every year the Icehotel is reborn in a new style. As well as being surrounded by ice and snow, you can indulge in some fantastic wintry activities here.
See the northern lights, try your hand at ice sculpting, or take a reindeer sled ride. It's seriously festive!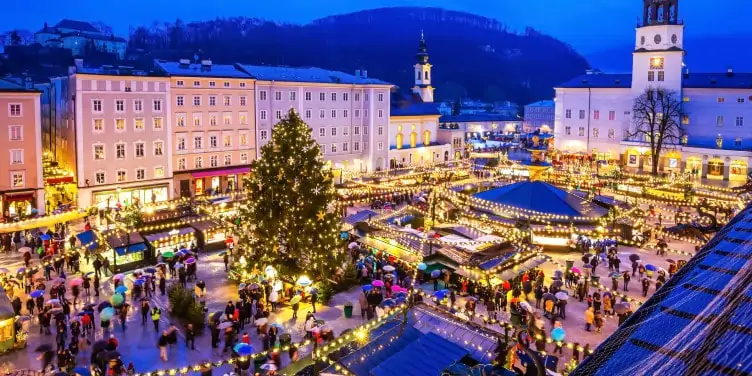 Salzburg, Austria
Plenty of cities in Europe have a strong chance of snowfall at Christmas. One of the most picturesque is Salzburg, where the narrow medieval streets of the Old Town create the perfect backdrop to a white Christmas.
Although snowfall isn't guaranteed, the surrounding Alps will be seasonably white and provide a great excursion for skiing or other snowy activities.
For those looking to enjoy the festivities, don't miss out on the famous Weihnachtsmarkt (Christmas market) on Cathedral Square, which runs from 17 November to 1 January.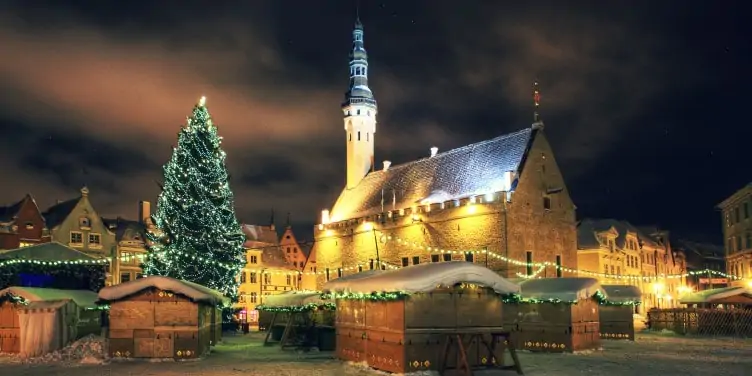 Tallinn, Estonia
All too often overlooked, Tallinn is a beautiful city all year round, but in the winter there's also a pretty good chance of snow. It's also home to a 500-year-old Christmas market, and some seriously strong Christmas traditions.
Reputedly the birthplace of marzipan, Tallinn goes crazy for the almond delicacy around Christmas, so it's a great stop for anyone with a sweet tooth. Hunt it down at the markets or head to the Kalev Marzipan Room, a museum and shop where you'll find hundreds of marzipan figurines on display.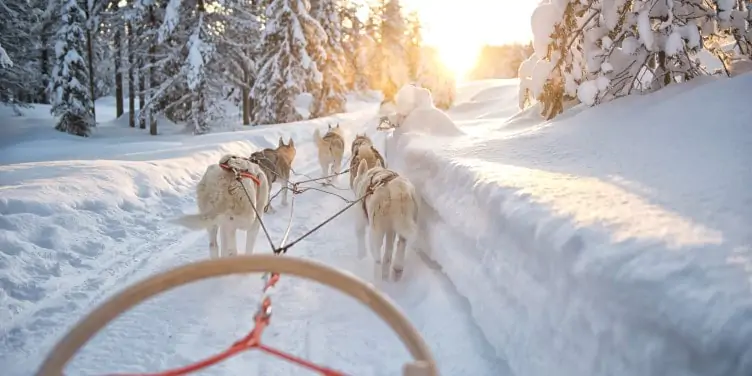 Finnish Lapland
For families with young children, is there any better place to take a Christmas holiday in Europe than to the home of Santa himself? Head to Finnish Lapland to stay in a cosy hotel or log cabin in a snowy paradise.
Resorts like Santa's Lapland, Nordic Experience, Father Christmas Village and SantaPark offer up plenty of winter activities from dog sledding to skiing, alongside the chance for a personal visit with Father Christmas in his workshop. Is there any better option for a white Christmas in Europe?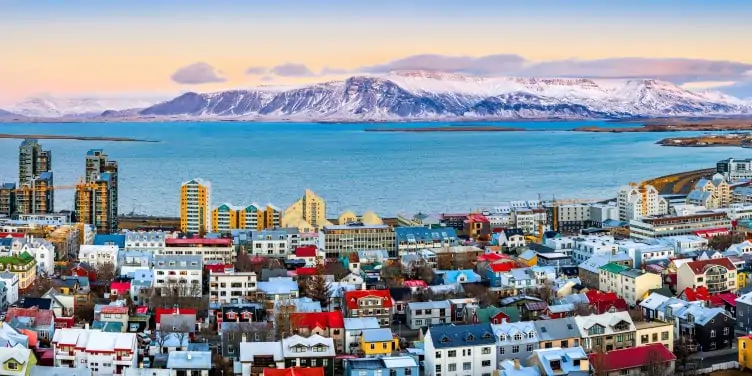 Reykjavík, Iceland
Snowfall in Iceland is a common sight over Christmas time. And in the capital, Reykjavík, you'll find plenty of things to do on a day out. The city centre is filled with restaurants, shops and museums to keep you busy.
Visit one of the biggest attractions, the National Museum of Iceland, where you can delve deep into the history of the country with a range of artefacts from the Viking settlers on show.
And at the end of the day, head to Hallgrimskirkja Church, where you can enjoy panoramic views of the city.
Check out some more amazing things to do in Iceland on your next visit.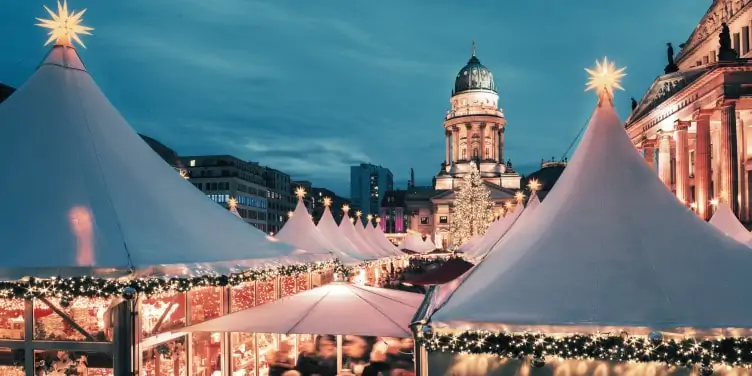 Berlin, Germany
After Oktoberfest, Berlin goes into full festive mode with its Christmas markets and decorations lighting up the streets.
If there's no snow, you can get your skates on at one of a number of ice rinks dotted around the city. At Potsdamer Platz, you can ice skate for free, try your hand at curling or ride down the 12-metre toboggan run!
Don't forget to try the local delicacies on offer. Mulled wine, bratwurst and roasted almonds are all served up in traditional wooden huts within the markets.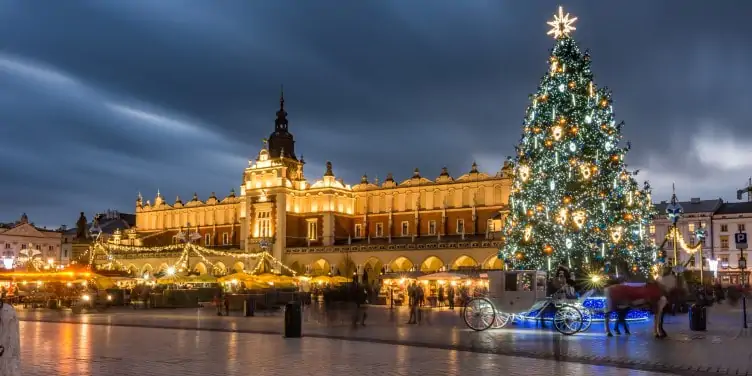 Krakow, Poland
Krakow is a relatively cheap destination, ideal for holidaymakers looking to get away on a budget. With a market beer costing £1.47 and a meal up to £10.35 on average, you'll find value for money wherever you are in Poland's second-largest city.
Over Christmas, the main annual market is held in Old Town Krakow, with traditional food, snacks and handmade gifts all on show, available to buy.
If you're looking to try something different, head just outside of Krakow where you can ride a festively themed horse-drawn sled. As long as there's snow on the ground, these excursions run throughout winter and often conclude with a forest bonfire and a taste of the local produce.
Cover for your next winter holiday
If you're planning to go away during the festive period, don't forget to have travel insurance in place to cover your next trip. It's also worth finding out about our winter sports travel insurance if you're looking to hit the slopes and try winter sports activities.