Booking your next holiday online could save you money and give you more flexibility than heading to your local travel agents. But, if it's your first time or you haven't booked a trip in a while, you might not be sure of how to get started.

Keep reading for the best way to book your trip.
How to save money and protect yourself when booking your trip online
1. Find a reputable travel provider
The best way to protect yourself financially when booking a holiday online is to stick to operators that are members of ABTA or who are ATOL-protected. They make sure holiday standards are met and cover you if something were to happen to the travel company you booked with. Most package holiday providers should be ABTA or ATOL-protected – just look out for ABTA or ATOL logos.
When booking independent travel, it's best to stick to reputable brands, like Virgin and Hays, and comparison sites that you're familiar with.
If there's a company you've not heard of before, look at reviews before you book anything. Look for 4 or 5 star reviews on Trustpilot and Tripadvisor. Be careful if most reviews are only a couple of words (without any detail) because they're often fake.
2. Pay with a credit card
Wherever possible, use a credit card when you're buying online rather than a debit card or bank transfer. Credit cards offer a lot more protection if something goes wrong with your booking.
So even if you plan on paying your credit card off right away, it's the safest way to book your holiday online.
3. Use private browsing and delete cookies
Use a private browser window to search for holiday deals and delete cookies when you're finished to get the best prices for flights and accommodation. 
Cookies are little bits of data stored in your internet browser that tell the websites you visit where you've been on the web. This information can be used to tailor adverts to you.
While this can come in handy, it's also been found to affect the prices you're given– especially when comparing the price of flights. This is because flight prices can rise in response to demand. So, if you keep searching for the same flight several times, it suggests you're interested, which can drive the price of your flights up.
4. Pick a date that suits you and your budget
There are a few ways that you can find the best deal when booking a holiday online:
Think about the time of year you want to travel. Popular destinations tend to be pricier during school holidays or when the weather is at its finest. You'll find good deals are to be had in the off-peak or shoulder seasons.

Once you've decided where you want to travel and when, try and book in advance. Last-minute deals are not as common as they used to be, so the best advice is to book your trip as soon as you're ready.
The beauty of booking online is that it's easy to find promotional codes and new customer discounts. You'll often find them on social media sites, give it a try!
5. Budget for the 'hidden holiday extras'
Holidays are expensive enough, but these hidden costs could catch you out if you've not budgeted for them.
Transport.

Book airport transfers or car hire at your destination ready for your arrival. Some destinations might have Lyft, Uber or local taxi services available too, but it's best to look up the costs of these trips as they can quickly add up!

Cash or card?

Think about

how you'll take your money abroad

. Cash,  prepaid cards or your credit cards? Exchange rates can vary and some ATMs abroad might charge you extra to withdraw cash from your UK debit cards.
Airport parking.

Driving to the airport and leaving your car there? Here's

how to save money on airport parking

and when to book.

Travel insurance.

Travel experts say you should buy your

travel insurance

as soon as you book your holiday. This can give you cancellation cover before you travel, so if you can't go, you'll get some of the money back.

Taxes / Visas.

Do you need a visa to enter the country (which will often cost extra…) or does the country have a mandatory tax for tourists? Check your destination's entry requirements to make sure you know what to expect from these mandatory fees.
Get the best deal by knowing these inside tips
Ever wondered what day to book a holiday for the best deal? For package holidays, it's Mondays, and for cruise holidays it's Thursdays!

Be flexible with your dates and airports where possible, this can help when finding the best deal.
Enjoy the planning! The fun of a holiday starts here, so don't get too caught up in it that you don't enjoy looking forward to your next adventure.
Is it better to book a package holiday or book independently?  
When it comes to deciding between booking a package holiday or booking independently, there's no clear-cut answer. It entirely depends on your personal preferences, travel style, and the level of flexibility you desire.
Let's find out what the differences are, along with pros and cons to help you decide what you'd prefer: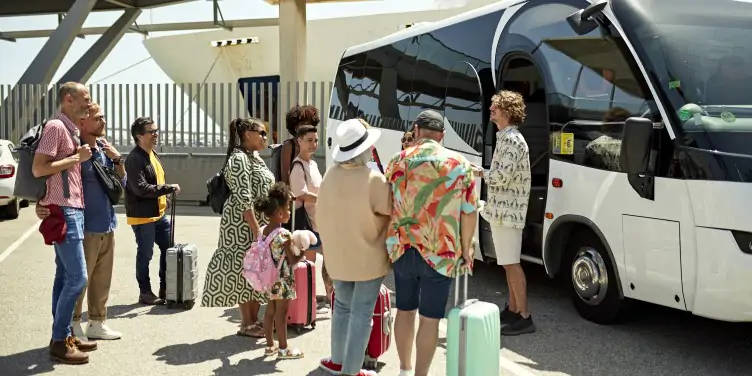 Is it better to book a package holiday?
According to ABTA, one of the most popular ways to book a holiday online is to book a package holiday through a trusted travel company. There's zero stress involved this way, as someone does all of the planning for you!
Pros of booking a package holiday:
All-in-one.

Package holidays are essentially a one-stop holiday shop. Your flights, accommodation and transfers are bundled up into one booking and one price. This makes budgeting easier because you know exactly what the trip is costing you.



Cons of booking a package holiday:
Expensive.

Package holidays can be more expensive than organising everything separately, as you're essentially paying for the convenience of having everything bundled up into one package.

 Not flexible. You may not be able to completely tailor your holiday, as most packages only offer a limited selection of accommodation and activities. So, you might end up missing out on some of the best experiences!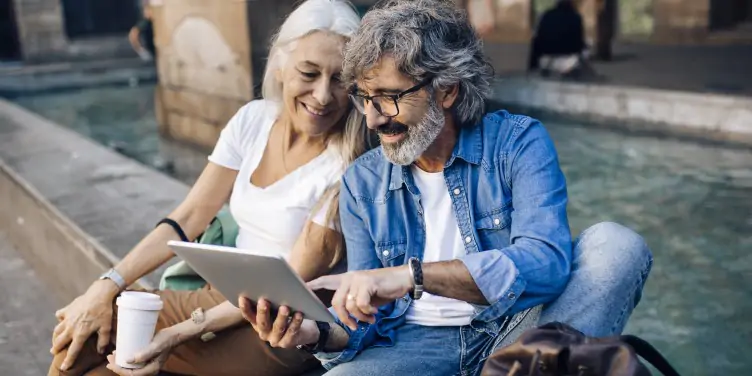 Is it better to book my trip independently?
Booking each element of your trip gives you the freedom to head wherever you like, whenever you like and for as long, or as little as you like. It does take a little more time to plan, but if this is something you enjoy – go for it! 
Pros of booking independent travel:
Fully customise your trip

. You can create your very own itinerary with more flexibility to do exactly what you want. Whether you fancy staying in a few different hotels or exploring new areas – everything's a possibility when you book independently. 

Can access great deals.

Booking independently has gained popularity with the rise of platforms like Airbnb. With sites like booking.com, Trivago, and skyscanner, you can easily compare prices for accommodations and flights. Kayak and Momondo also offer deals from other websites. Independent travel is often the only way to access the best offers from budget airlines and holiday providers.
Have exactly what you want. And nothing more.

By cutting out the travel agent, you can focus on what you want and you don't have to worry about being upsold something you don't really need, by someone who might be paid on commission.
Flexibility to change your mind.

If you book your accommodation and flights separately, you can easily switch hotels if a better deal pops up. Most will have a flexible cancellation policy, letting you cancel for free.
Cons of booking your holiday independently:
Time.

The downside of booking your holiday independently is that it's more time-consuming – you have to do your own research and make sure all the details match up.

Slow communication.

You may also be dealing with different companies in different countries, meaning communication can be slower if there are any problems.

Finding 'real' deals.

It can be difficult to find the best deals, as there's no-one to give you advice on where to look or what price is a good one. You could end up spending more than if you booked with a travel agent.

Not protected.

Lastly, without access to an ATOL (air travel organisers license) or ABTA (association of British travel agents) protection, you won't be able to get a refund if something goes wrong with your trip. This could leave you out of pocket and out of luck.
What's best for you?
In conclusion, there are both pros and cons to booking a package holiday or booking your trip independently. Ultimately, the best option for you will depend on your individual needs and preferences. If you value convenience and peace of mind, then a package holiday may be the right choice. But, if you are looking for more flexibility and control over your trip, then booking independently may be a better option.
No matter which option you choose, have a wonderful and relaxing holiday.
How can I protect my trip?
Once you've made up your mind about the trip, don't forget to buy travel insurance. It's the best way to protect your trip for cancellation cover, emergency medical expenses, baggage cover and more. Find out about our travel insurance here.