Travel to and from the airport is one of those hidden extra costs of holiday planning that's easy to overlook.
To find out how you can keep this expense as low as possible, we've taken an in-depth look at the price of car parking at the UK's 15 largest international airports by passenger numbers.
Below, you'll get the full picture of what airport car parking costs, where. We'll answer:
What are the UK's busiest airports?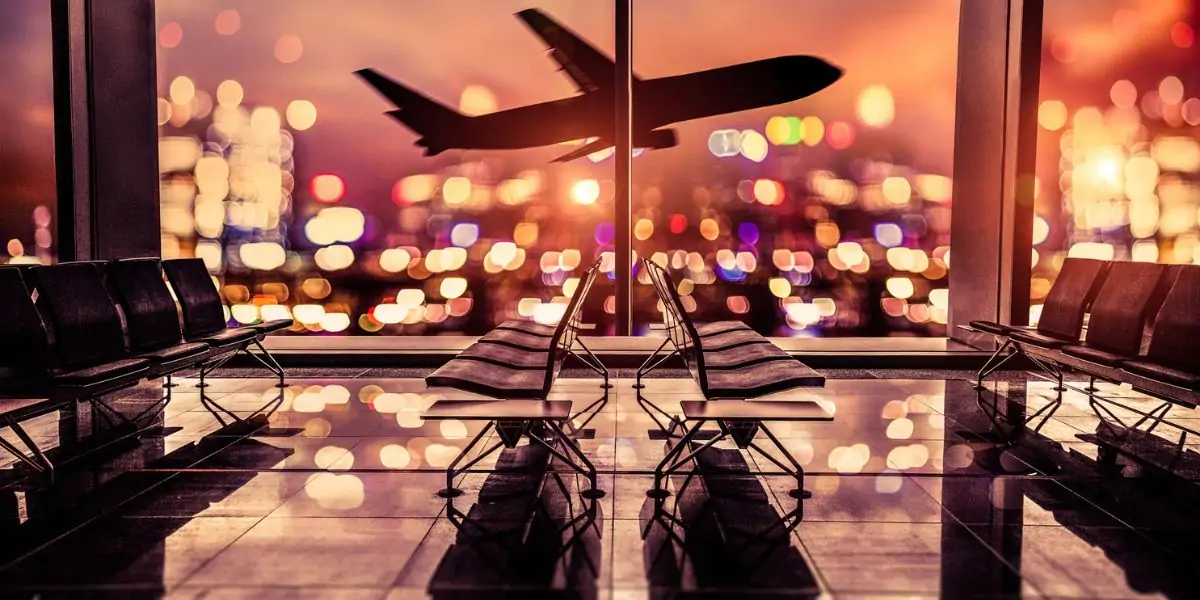 No prizes for guessing the UK's busiest airport. More than double the number of people fly from London Heathrow than any other UK airport.
But even at Heathrow, the pandemic has taken its toll. The total number of passengers that flew from Heathrow in 2020 was just a third of what it was in 20171. In August 2021, fewer than half as many people caught a plane from Heathrow as in February 2020, even though some travel restrictions were lifted.2.
The pandemic has also changed the make-up of the UK's top three busiest airports. Since March 2020, more people have flown out of Stansted than Manchester, previously the third largest UK airport.
In fact, in 2021, Stansted overtook Gatwick by number of passengers. This may be just a temporary blip caused by British Airways halting short haul flights from Gatwick because of the pandemic. They are due to start up again in spring 20223.
In any case, the top three busiest airports in the UK are now all in London. All airports have seen passenger numbers fall sharply as a result of COVID-19. But now more than ever, air travel from the UK is concentrated around the capital.
That said, other airports have seen passenger numbers fall much more sharply than Gatwick - and two of the hardest hit are also in or close to London. London City, Southend and East Midlands airports have all been shut completely at various times since the COVID-19 outbreak started.
Of these three, only East Midlands has seen its passenger numbers climb back to anything like pre-pandemic figures again. Southend was shut for a third time in November 2021, a major blow for what was the fastest growing airport in the UK before COVID-19 struck4.
Do the busiest airports have the highest demand for car parking?
Common sense suggests that the busier the airport, the more important it is to book your parking spot in advance. If Heathrow averages close to a million passengers a month even during the pandemic, that's a lot more competition for parking spaces, right?
It's not quite as clear cut as that. Sure, if you go by the number of Google searches for airport car parking, the UK's four busiest airports - Heathrow, Gatwick, Stansted and Manchester - comfortably show the highest demand.
But a more interesting figure is what proportion of passengers are looking for car parking. Here, we see Heathrow comes way down the list - only around one in 20 people who fly from Heathrow search online for car parking.
Gatwick and Manchester are near the top of the list for passengers looking for parking, but even these two are beaten by Newcastle and Bristol. Around one in four people flying from Bristol search for car parking. Is that because the facilities are so good, or so cheap? Or does it mean there's huge competition for available spaces, and you have to book early to get lucky?
Clearly, there's a lot more to it than just the size of the airport or the number of passengers.
How has COVID affected demand for airport parking?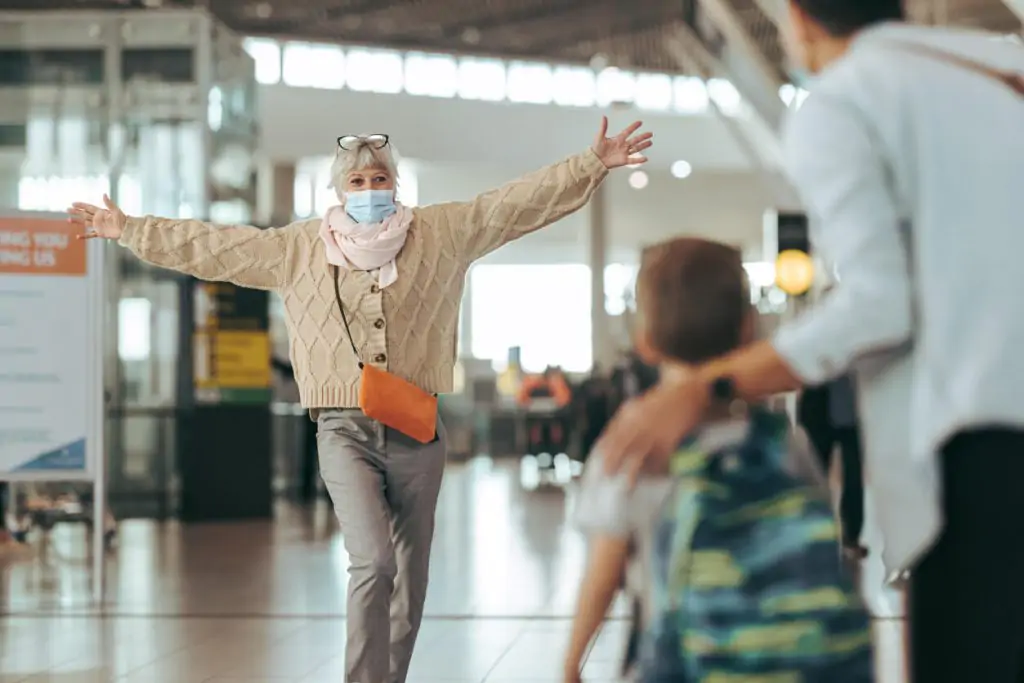 One thing our figures do suggest is that a higher percentage of passengers are looking for parking since the start of the pandemic. In 2018, Bristol was the only airport where 10% of passengers or more searched for car parking. This time around, seven airports beat that figure.
How does demand for parking at London airports compare to non-London airports?
Before the pandemic, more people searched online for car parking at regional airports outside London than in the capital1. The exception was Luton, which makes sense because of its location. Just off the M1, Luton Airport has long been a popular option for 'drive and fly' passengers.
The latest figures show things have changed. Of the seven airports where 10% or more of passengers have searched for parking, five are still outside London. But Gatwick and Stansted have seen demand for car parking surge. At Gatwick, the figure is up from barely one in every 100 passengers to not far off one in five.
So well served by London's enormous public transport system in 'normal' times, Gatwick and Stansted are possibly the two best examples of passengers switching to their own cars because of COVID.
Heathrow, on the other hand, has seen a much smaller increase, from just below one in 100 passengers searching for parking to one in 20. This may be because, as the UK's largest air travel hub, Heathrow deals with more interconnecting flights than any other UK airport. A lot of its passengers fly into the airport and straight back out again.
How much does UK airport parking cost?
Here's the price difference between the cheapest pre-booked car park and most expensive car park on the day6:
*Open nine months only
**Open six months only
If you want to park your car at a UK airport for a week, the average you can expect to pay is £57.99 - if you book online in advance. As a rule, rolling up on the day without a booking will cost you a lot more.
There are some big differences in price. Edinburgh Airport has the cheapest car parking. The best price available is £16.99, just a third of the UK average. And forgetting to pre-book won't hurt you in the pocket much, either. Edinburgh's most expensive same day parking rate is just £23.99 for seven days.
At the other end of the scale, a week at London City airport will set you back at least £134.78. You have to book in advance to use this car park. Squeezed onto a former dock on the River Thames, parking spaces are at a premium here.
How much can I save by pre-booking airport car parking?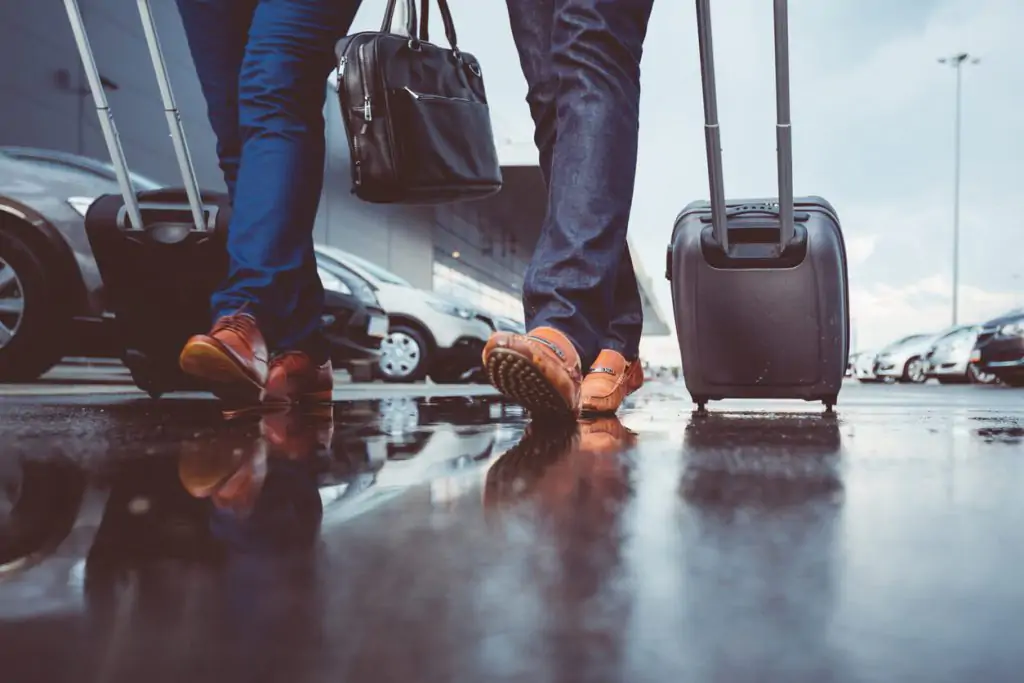 Compared to pre-booking online, if you turn up on the day at a UK airport, you could end up paying more than double for a week's car parking. On average, the highest on-day price is £121.05.
Looking at the savings you can make across individual airports, the average saving between the cheapest advance price and the most expensive on-day price is £68.55.
That's a pretty good argument for booking online before you go.
But there are some big variations across airports. At Aberdeen, for example, you can save a mammoth £246.21 by booking in advance. The potential saving at Belfast International is also over £100.
Has the pandemic affected car parking prices?
We've seen that there has been a sharp rise in the proportion of passengers looking to park their car at the airport since the start of the pandemic. But has that had a knock-on effect on prices?
Looking at the whole picture, yes - airport car parking is more expensive than it was before the pandemic. Of the 10 airports included in the 2018 study1, nine had a cheapest pre-booked price for seven days' parking below £50. And the exception, Belfast International, was only just over £50.
In 2021, only six of these 10 airports had a cheapest pre-booked price below £50. Of the additional five included this time, only Newcastle's best deal beats the £50 mark. Seven airports have a cheapest advance price above Belfast's in 2018, peaking at London City's £134.78.
Another interesting trend has emerged which could be due to the fall out from the pandemic. At Heathrow, Gatwick and Birmingham airports, we found no difference between advance and on-day prices. There are big price differences in parking charges at Heathrow and Gatwick especially, but they are between car parks. What you actually pay doesn't change whether you book in advance or turn up on the day.
This wasn't the case in 2018. Back then, you could make a maximum saving of £97.76 by booking your parking in advance at Gatwick. At Heathrow, the cheapest pre-book price was around £45. Now the best deal you can get is £81.40 whether you book in advance or not.
Could this be because, with overall passenger numbers plummeting, London's largest airports have a lot of spare car parking capacity, so there is no need to incentivise pre-booking?
That contradicts the idea that rising car park prices are due to increased demand. Yes, the proportion of passengers parking at airports is up. But with overall passenger numbers down, that still suggests there should be plenty of spaces left in airport car parks.
Maybe what we're seeing instead, then, is airports pushing car park prices up to protect their revenues.
Is London more expensive for car parking?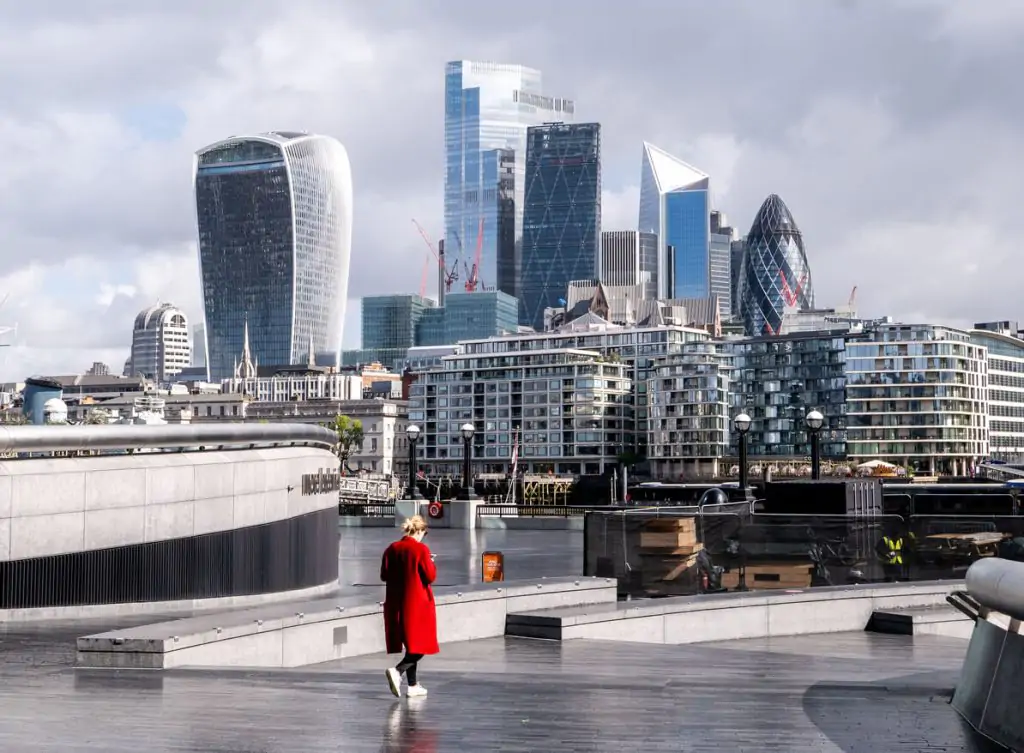 Looking at the cheapest online prices, we found that London airports are £18 more expensive than regional airports for a week's parking. If you pay on the day, London airports cost £20 more on average.
This difference has narrowed since 2018, when paying on the day at a London airport would cost you £30 more than outside London.
But there are also notable differences between London's airports. At Luton, the best online deals cost just a third of the cheapest prices available at Heathrow.
Driving and parking your own car before you fly can be a convenient and COVID-safe way to travel to the airport. But as we have seen, at some airports it can add a sizeable extra cost to your trip.
An alternative is to get someone you know to give you a lift and drop you off. But before you start trying to convince a friend or family member to do you this favour, it's worth knowing most UK airports now charge to let vehicles near the terminal.
Surely this has still got to be cheaper than parking for the duration of your holiday? Well, in most cases, yes. But it's worth knowing the time limits, as going over them could end up costing you (or your friend) even more than a week's parking in fines.
The standard time allowed for a drop off ranges from 5 to 15 minutes. The most expensive is Stansted, which charges £7 for 15 minutes. What happens after that varies considerably from airport to airport.
At Luton and East Midlands, for example, you get charged £1 for every extra minute. You'd only have to be waiting 35 minutes at Luton for a drop-off or pick-up to cost as much as the cheapest week's parking - easily done if your flight is delayed or there's a problem with luggage.
Most airports charge a maximum fee for a fixed maximum amount of time. At Edinburgh, this top cost is even higher than the most expensive week's parking - £45 for two hours. You get the feeling Edinburgh Airport would rather passengers park than get dropped off.
In total, six UK airports charge fines of £100 or more for exceeding their maximum wait times. In all cases, this is way above the cheapest pre-booked car park rate.
The best value drop-off option is London City, which doesn't charge anything at all. As mentioned earlier, this probably has something to do with that airport's limited parking space.
For pick ups, it's worth checking out short stay prices as an alternative. Some airports have different drop off and pick up areas, and are very strict on their drop off limits to stop people waiting around to pick passengers up. At Bristol, for example, you'll get fined £100 for spending anything over 10 minutes in the Express Drop Off zone. But there is a Waiting Zone that is free for up to one hour in case there is a delay in arrivals.
So what does all this mean?
The best way to save money on car parking at UK airports is undoubtedly to book online. Booking in advance can halve your costs.
But this is not universal. To be sure you're getting the best deals, you should check prices and availability at individual airports to work out the cheapest way of doing things.
At Heathrow and Gatwick, for example, pre-booking prices are currently the same as on-day prices, although there are big price differences across their car parks. At Edinburgh Airport, car parking is just cheap whether you book in advance or not.
But at seven other UK airports, you can save £50 or more by booking in advance. That's well worth having in your pocket, or putting towards another holiday expense like travel insurance.
References:
1. Staysure, 2018. https://www.staysure.co.uk/discover/airport-car-parking/
2. UK Airport passenger volume 2020/2021, Civil Aviation Authority, https://www.caa.co.uk/home/
3. https://www.theguardian.com/business/2021/dec/14/british-airways-ba-euroflyer-restart-london-gatwick-flights-march
4. https://airwaysmag.com/airports/london-southend-airport/
5. Google Ads search trend data pulled from SEOMonitor using exact match keywords analysed over 12 months.
6. Based on seven-day prices at 61 UK airport car in November 2021 and January 2022.