Generally speaking a holiday is when you have more time on your hands. As such it is the ideal time to acquire a new skill. I learnt to ski on holiday in Austria and have completed a Tuscan vegetarian cookery course while on a break to Italy. Next on my list is scuba diving then photographing the Northern Lights in Norway or Finland.
A learning holiday is not an intensive experience but a fun, immersive and relaxing educational time with like-minded people keen to try something new.
So what's on offer?
Learn a new language (or brush up on one you already have a knowledge of)
There is no better way to learn a language than to be immersed in it and the culture it represents. Learning Spanish in Spain away from the English speaking Costas or Italian on the Amalfi Coast is so much more authentic than listening to lessons on a laptop or phone.
For somewhere a little different you can always combine learning a language with another activity and learn as you go along. Become fluent in Spanish while walking the Camino de Santiago, the pilgrim trail across Northern Spain or while trekking the Inca Trail in Peru!
Learn to dance
If you're not a celebrity chosen to dance on Strictly Come Dancing what better way to learn a particular style of dance than to head to the country or region it belongs to. Learning to dance the Tango in Argentina is on my wish list. Dancing the Salsa in Cuba, the Samba in Brazil or the Waltz in Vienna are all real possibilities.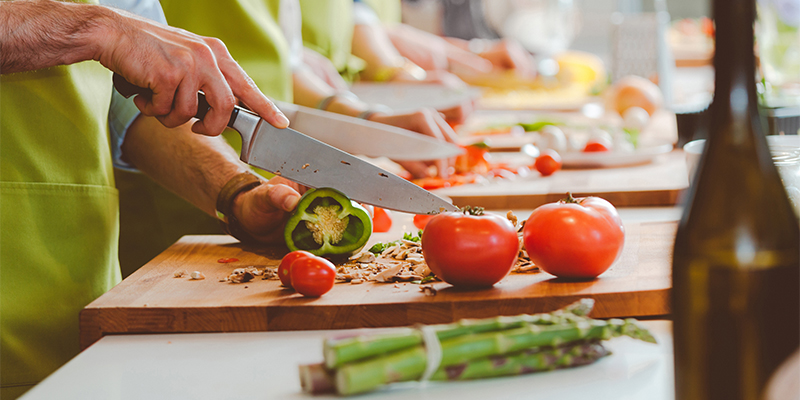 Learn to Cook
Thai food always tastes better in Thailand as does Italian food when eaten in Italy. That's because the ingredients are readily available, fresh and full of flavour. The Tiramisu that I made while learning to cook in Tuscany was the best I have ever tasted.
Learning to cook a country or regions cuisine is always going to be better in the culture where it is prepared than in your kitchen at home. Most cooking holidays include visits to local markets and producers on top of time in the kitchen. Be it Indian cooking in Chennai or Kerala, Italian cooking in Tuscany, Puglia, Naples or Sicily, learning to make a green curry in Thailand or sushi in Japan it is a great opportunity to immerse yourself in another culture and learn to cook their food.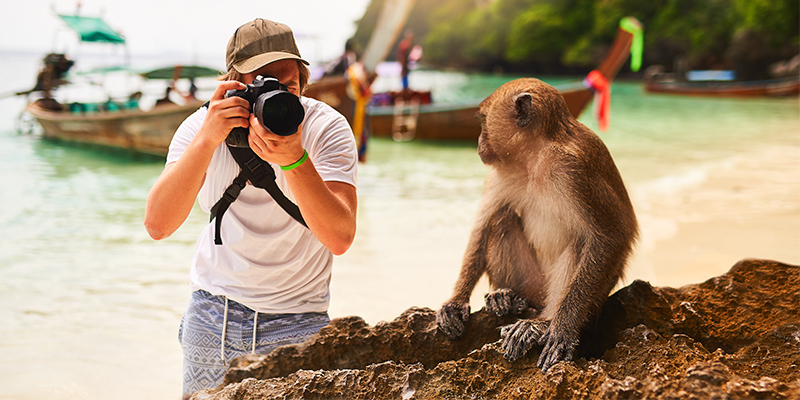 Learn Photography
Photography is another popular type of learning holiday with courses covering anything from the basics to more advanced techniques with expert tutors. All you need is the subject matter so the world is your oyster.
Popular courses include photographing the Northern Lights in Norway or wildlife on safari in Botswana.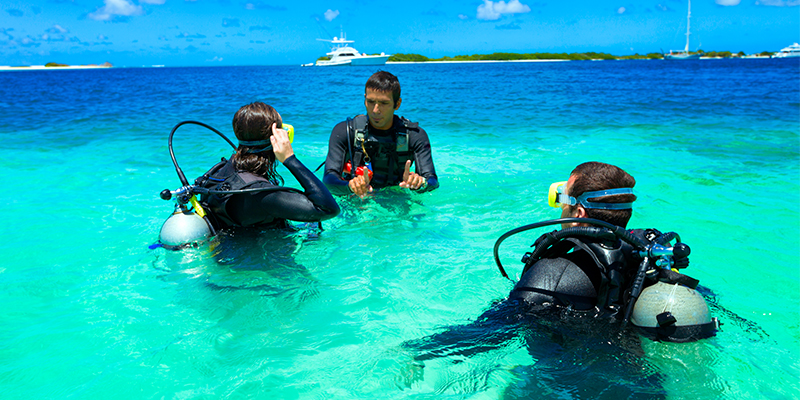 Learn to scuba dive
There are several companies offering holidays where you learn to scuba dive – and with most you will come away with an internationally recognised qualification. Some of your course will be classroom based but most companies offer the chance to complete this part of the course before you travel. This means more time for the practical part of the course and a chance to get a couple of recreational dives in as well!
For something a little more unusual, why not learn archery Ghengis Khan-style in Mongolia, learn bushcraft and wilderness survival skills in Botswana or learn to play jazz guitar in Italy? The choice is endless.
Always check beforehand what is included and what you need to bring with you. It is important that you check your travel insurance covers your chosen activity. Also check that any equipment you bring is covered against loss, damage or theft.