Going on holiday is exciting, but before you get to the fun part it's important to have your holiday admin in check. 
We're all guilty of leaving a toothbrush at home, but getting to the airport without your travel documents could lead to paying extra fees, or worse – a missed flight. 
Here's your travel document checklist to make sure your holiday goes without a hitch!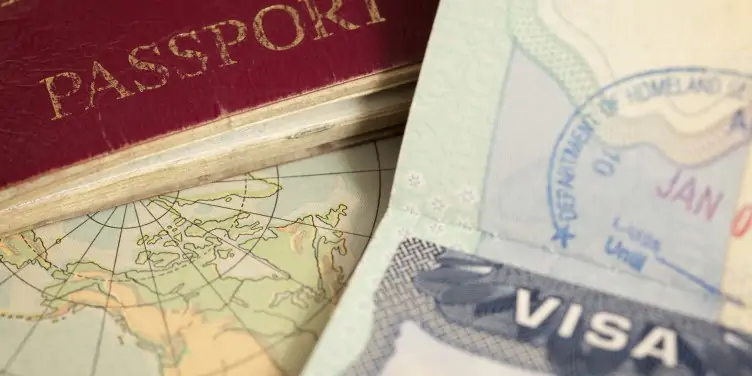 Check your passport
Action – before you book your holiday
Some of us may not have travelled for a couple of years now, which means passports may have expired and others lost. Even before you hit 'book' on that holiday, make sure your passport is still valid.
You'll need to make sure that your passport is less than 10 years old, and is valid for at least six months after the date you arrive at your destination.
If your passport is damaged, lost or you think it might have been stolen, apply to get your passport replaced.
The Passport Office is still under a lot of demand as more people get back to travelling, so the wait can be longer than the recommended 10 weeks. It's key to get your passport sorted as soon as possible. Here's more information on beating the passport delays.
Left getting a new passport later than you'd have liked? Online Premium and One-week Fast Track services can speed up the process but they cost more than a regular application (£193.50 and £155 respectively, including the passport itself).
Applying for EHIC and GHICs
Action – At least two weeks before travelling
When travelling in Europe, a European Health Insurance Card (EHIC) or a Global Health Insurance Card (GHIC) is a must. They give you access to public healthcare in the EU and Switzerland for the same price as residents of the country you're visiting.
The blue EHICs were replaced by GHICs after Brexit. GHICs are valid only in some EU Countries despite their name. You can check the list of countries where your EHIC or GHIC is accepted before you travel.   
Both EHICs and GHICs remain valid for four years and can be replaced up to six months before they expire. EHICs that are still within their expiry date remain valid but will be replaced with a GHIC when they need renewing.
Replacement cards aren't sent automatically – you should apply at least two weeks before travelling. But, processing times may be longer when demand is high.
Apply for a new EHIC or GHIC via the NHS website. The cards are issued free of charge, so don't be duped by any website charging a fee. You'll need to have your National Insurance number handy to complete the application.
Each traveller needs to have their own EHIC or GHIC. Please remember, those cards are not a substitute for travel insurance covering healthcare while you're abroad – that's also important to have.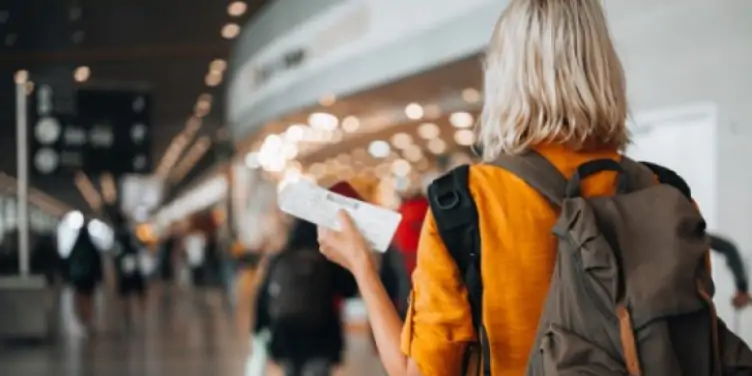 Arranging travel insurance
Action – As soon as you book your trip
It's important to have travel insurance as it can provide cover against cancellations, lost or stolen passports, and lost belongings.
EHICs/GHICs only cover public healthcare, and are still not as comprehensive as travel insurance can be, which may cover repatriation back to your home country if you need it.
Don't wait until you're about to travel to take out insurance. Get cover in place as soon as you book your trip to protect against cancellations before you go away.
What travel insurance documents are needed for my trip?
Before travelling, download your travel insurance documents onto your devices and print a copy of your insurance certificate to take with you. It also makes sense to jot down your insurer, policy number, and contact details for emergencies.
Applying for visas and visa waivers
Action – At least six weeks before travelling (varies by country)
Depending on where you're going, you might need a visa or visa waiver. If you already have one, make sure it's still valid. Remember that entry rules may have changed since you last travelled.
Leave plenty of time to apply before travelling. In some cases, you may need to visit an embassy or consulate for an interview. You might also need to send your passport away to get the necessary entry paperwork, so bear this in mind if you also need to renew your passport.
If you're applying online, apply via the country's official website. Some other websites can charge additional fees to popular destinations like the USA, Canada and Australia, so don't get caught out.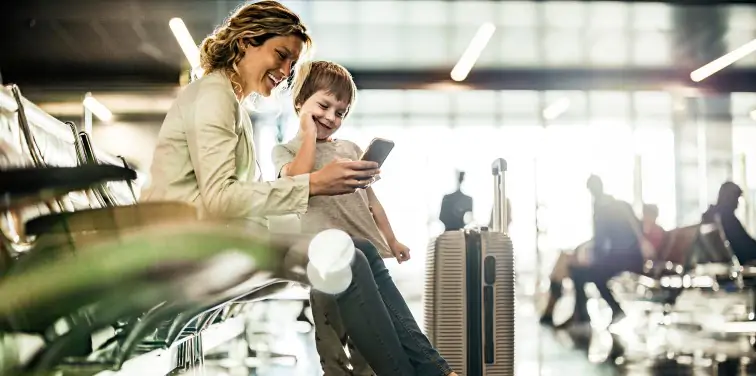 Taking children abroad
Passports and visas for children
Action – At least 10 weeks before travelling
All children require a passport of their own for international travel. Passports for youngsters aged 15 and under are valid for just five years, rather than the 10 for adults. Check that your child's existing passport is valid and renew it if necessary.
If your child hasn't already been issued their first British passport make sure you apply well before you plan to travel.
Permission to take a child abroad
If you're taking a child abroad but do not have parental responsibility for them, you'll need a letter proving you have consent to travel with them.
Typically, a letter is accepted as proof of consent. But, you may need permission from a court of law. If your family name differs from the child or children, it can be useful to carry official documents such as birth, adoption, marriage or divorce certificates.
COVID Entry paperwork
Action – Book your test a week or so before travelling
You may still need proof of your Covid status to travel to and enter certain countries abroad. Check entry requirements of all destinations before you travel, these  can be found on the FCDO website.
If you need a test to prove that you are virus-free, book it in plenty of time. Download the test result to your phone and, should you need it, print the document.
Depending on your destination and your mode of transport, you may also need to complete a passenger locator form (PLF) before travelling. These enable the authorities of the country you are visiting to contact you, should they deem that necessary.
Each country applies its own rules as to what information is collected and who needs to fill the form. Within the EU, travellers to France, Malta and Slovenia must complete the forms. If you are arriving in France by air you must complete a PLF, but you don't need to if you arrive by land or sea.
In addition to digital versions, paper forms are available by request on aircraft.
NHS Covid Pass
Action – At least two weeks before travelling if you've requested a paper copy
Some countries may still require proof of Covid recovery or valid vaccination status as a condition of entry. It's important that you check this before travelling. 
Get a copy of your NHS Covid Pass for travel abroad from the NHS website or NHS App. You can then download a PDF copy of your pass and print the documents to carry with you while checking in for travel or passing border controls in those countries that require it.
You can also make a phone call to get an NHS Covid Pass Letter sent to you by post.
Get your NHS Covid Pass Letter by calling 119 if you live in England, 0808 162 4119 in the Isle of Man, 0300 200 7814 in Northern Ireland, 0808 196 8565 in Scotland or 0300 303 5667 in Wales. Call 0044 151 905 0119 if you are abroad.
Braille, large print and audio versions of the letter are also available. Remember to check that the NHS holds your up-to-date address in their records so that you get the letter.
Tips for organising your travel documentation
The main thing to remember is to make a checklist of all the documentation you need and when you need to apply for them. Work through that list in a timely manner, as your date of travel approaches.
It always pays to be well organised when you are travelling, so you have all the documentation you need. I put printed versions of documents in a protective folder that I carry in my hand luggage, so they are easy to find.
That includes having scanned copies of my passport and driving licence, so I have their numbers should I ever need them.
I find it useful to download copies of key documents to my laptop and store them in a digital folder called 'Travel Documents'.
Additionally, sending a copy of the documents to myself via email ensures I can access them in an emergency. It also means I have a backup of important documents and their numbers.
Some of my friends prefer taking photos of documents with their phone. Ultimately, however you choose to store your documents, it needs to be a system that works for you.