All medical conditions considered

24-hour medical emergency helpline

Unlimited medical expenses on Deluxe policies

Up to £1,000 Medical Inconvenience Benefit
Avanti Travel Insurance provides cover for people with high blood pressure to thousands of loyal customers every year. Hypertension, or commonly known as high blood pressure, is one of many medical conditions that Avanti Travel Insurance can cover, subject to terms and conditions.
Blood pressure is measured by the strength of your blood pushing against the sides of blood vessels each time your heart beats. If it is too high, it could put too much extra strain on your arteries and heart, which may lead to heart attacks, strokes and many other health complications. Most people do not know that they have hypertension as there are no obvious symptoms; you need to have it measured and it is easily controlled with medication and/or lifestyle changes.
Even if your blood pressure is well controlled, it is still advisable to check it before you travel, as well as taking out travel insurance with high blood pressure cover. When packing your medication, always make sure you have a letter from your doctor and ensure that you have a sufficient supply in case there are any unexpected delays on your trip. For more useful tips, see the "Travel Issues" section of the Blood Pressure UK website.
High blood pressure is one of the most common conditions that affects Avanti Travel Insurance's customers, so we understand that it is not just the Over 50 traveller that suffers with it. Call our UK based office today and we may be able to include cover for your high blood pressure! Not only that, in our deluxe policies, we offer unlimited cover for medical expenses, including repatriation if you needed to get home in a medical emergency.
Call our UK-based contact centre or go online for a quick, user-friendly quote to find out more about our travel insurance policies for high blood pressure.
That's not all, our policies are packed with benefits
No upper age limit on Single Trip policies

Personal liability of up to £2,000,000

Cancellation cover of up to £7,500

Personal belongings cover of up to £3,000

Up to 17 days winter sports included FREE on Annual Multi-trips, up to the age of 70*




Cruise cover with a host of additional benefits available

End Supplier Failure cover included on Classic and Deluxe policies

Gadget, Golf and Terrorism Cancellation Cover also available
*Medical restrictions apply
Award Winning Insurance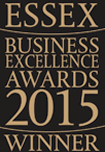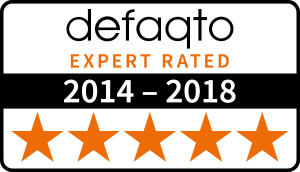 Related posts
Items for Page:
There are no posts that match the selection criteria.
Subscribe to our newsletter
Get the latest special offers from us and travel news and tips from around the world