All medical conditions considered

Comprehensive travel cover

No upper age limit on Single Trip and Annual policies

Service with a smile
Avanti Travel Insurance offers comprehensive travel cover, tailored to each passenger's individual needs and budget.
Choosing the right travel insurance can sometimes be complicated. There are a number of factors that need consideration including the level of cover you need, the benefits of different policies, what you're covered for and more importantly what you're NOT covered for, how much excess you pay if you need to make a claim, which activities you can partake in while you're away and many, many others.
Here are some of the main reasons why Avanti Travel Insurance is a provider of choice to hundreds of thousands of customers:
Award Winning Insurance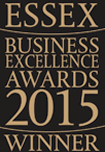 Medical Cover
Avanti is a specialist medical travel insurance provider.

We consider all medical conditions including cancer, leukaemia and HIV, covering many of the most common conditions free of charge (subject to terms and conditions).

Our Deluxe policies provide unlimited cover for medical emergency and repatriation – we know that falling ill abroad can be expensive, and costs should be the last thing on your mind if you do.

24-hour support in a medical emergency abroad – for peace of mind knowing you can get hold of someone that speaks your language, can translate medical information to hospital staff where you are and can direct you to where you need to go and what you need to do next.
Comprehensive Travel Cover
Whether you choose our cheap Essentials policy or our Deluxe policy, you will be receiving comprehensive travel cover.

You have the option to choose the level of cover you need. For example: if you only need £1,000 cancellation benefit, you can opt for the Essentials policy. However if your holiday costs more, you can opt in for our Deluxe policy which will cover you up to £7,500! It is your policy and your choice.
Avanti is the proud holder of THREE customer service awards which we have worked hard to earn.

Customer service is at the heart of our business and is implemented into every aspect of the rigorous training that we do.

Our sales agents are non-advisory, so you will be given all of the available options to you for you to decide which policy you would like to purchase. You will never be rushed, and you will always receive clear, concise information so you can make an informed decision.
Subcribe to our newsletter
Get the latest special offers from Avanti and there travel news and tips from around the world.