Would you call home to speak to your dog whilst on holiday?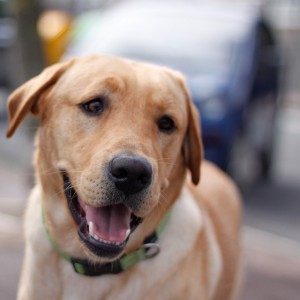 Research has revealed that one-fifth of holidaymakers call home to speak to their dog while on holiday, proof that many of us can't bear to spend time without our four-legged friends.
It comes after the Australian travel booking site Wotif.com surveyed 10,779 people, of which 91 per cent said they had a pet and a further 49 per cent stating they would be keen to take their dog on holiday.
While companies like Avanti can help you with comprehensive travel insurance cover for over 60s at fantastic prices, it is advised to contact the accommodation provider beforehand to ensure they allow dogs to avoid a nasty surprise.
Perhaps a more peculiar statistic was that 27 per cent of people admit to buying their dog or other pets a souvenir while on holiday, with 22 per cent also saying that they carry a photograph of their pet at all times.
Some admit sending postcards home to their pets
As already mentioned, one fifth of all those asked said they would be very happy to call home from their trip to speak to their pets. A further four per cent said they would be happy to send a postcard of them having fun in the sun.
The survey also revealed the peculiar methods people take to ensure their pets are happy while travelling to their holiday destination. One person asked said that they had to play Christmas music throughout the year to keep their cat settled in the car. Another said they took two ducks in a cardboard box on a plane as hand luggage, with the quacks being disguised by singing loudly.
If you are looking to head off on your holiday with your pet and have already sorted out their insurance cover, why not browse our pre-existing medical travel insurance packages to ensure you get the best protection at the right price?
Image Credit: japrea (Flickr.com)