The world's most bizarre sports holidays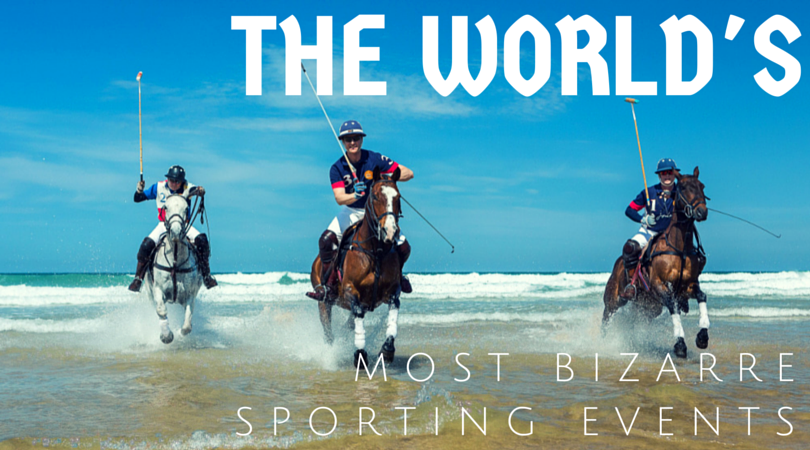 Aside from those that usually grace our TV screens, there is a huge variety of sporting events both in the UK and worldwide, which some may argue are even better viewing. Whether watching sports is usually your cup of tea or not, we're convinced that one of these bizarre sporting holidays would be sure to keep you entertained.
So, with the warmer months approaching, it's the perfect opportunity to get out there and see something different. Or, alternatively, booking a holiday to Switzerland in advance for the snow polo, making sure to take out single trip travel insurance before you go.
Whole Earth Man V Horse Marathon (13th June 2015)
This unique event was originally started in 1980 by Gordon Green and initially began as a race to settle an argument between himself and a local huntsman named Glyn Jones. The pair had debated over a pint or two about the merits of human athletes against equines over a long distance, and decided to settle the argument with a Man v Horse Marathon.
In the first year the event attracted just a few riders and runners, and was won by a local huntsman. However, the original dispute whether a runner could beat a horse and rider was proved possible, when 25 years after Gordons claim in 2004, Huw Lobb raced home to beat the first horse by 1 minute. Since then the marathon has grown year by year, with entrants expected to reach over 900 across the three categories in 2015.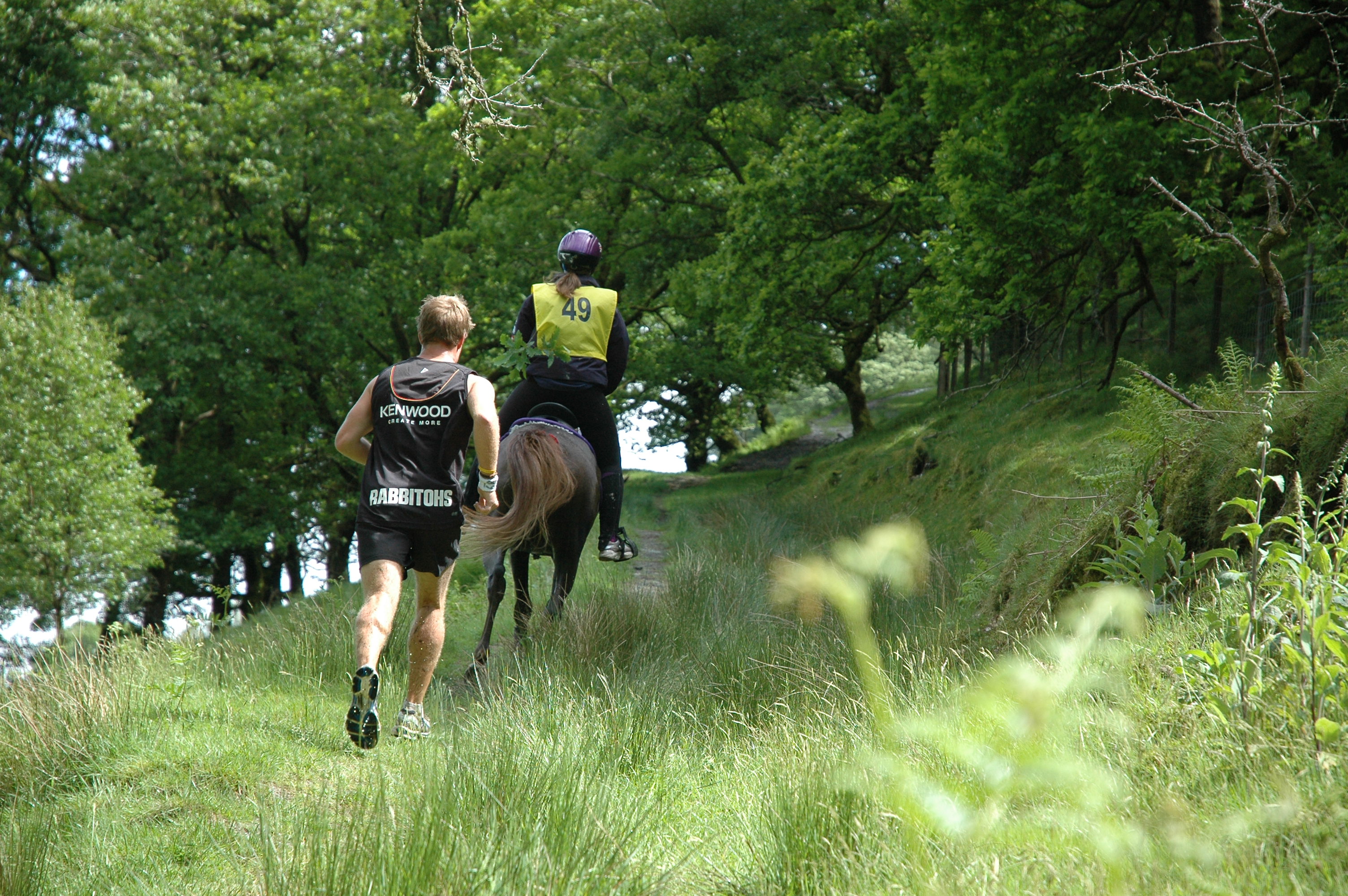 "The race for runners starts at 11.00 am from the town square, with horses starting 15 minutes later for this spectacular event. There will be around 60 Horses and around 450 runners and near 150 relay teams. We are now sponsored by Whole Earth foods and their sponsorship has greatly benefitted us, as we have been able to invest in new electronic timing and other items." – Green Events
World Bog Snorkelling Championships (30th August 2015)
As with the Man V Horse Marathon, the World Bog Snorkelling Championship takes place in the town of Llanwrtyd Wells and was started in 1986 by a hotel owner in order to attract more tourists to the area. It is thought the idea came about when residents were discussing the issue of not having a swimming pool, until one suggested, 'we have a bog perhaps you could use that', which is when bog snorkelling was born.
Following this a 60-yard trench was cut into a bog, which was soon doubled to accommodate for the numbers competing, with those taking part having to race over two lengths of the trench. Rules state that no swimming arm strokes are permitted, so participants are required to use doggy paddle or no arm stokes at all. Snorkelers must also proceed wearing their mask, snorkel and flippers, with faces in the water while breathing through the tube.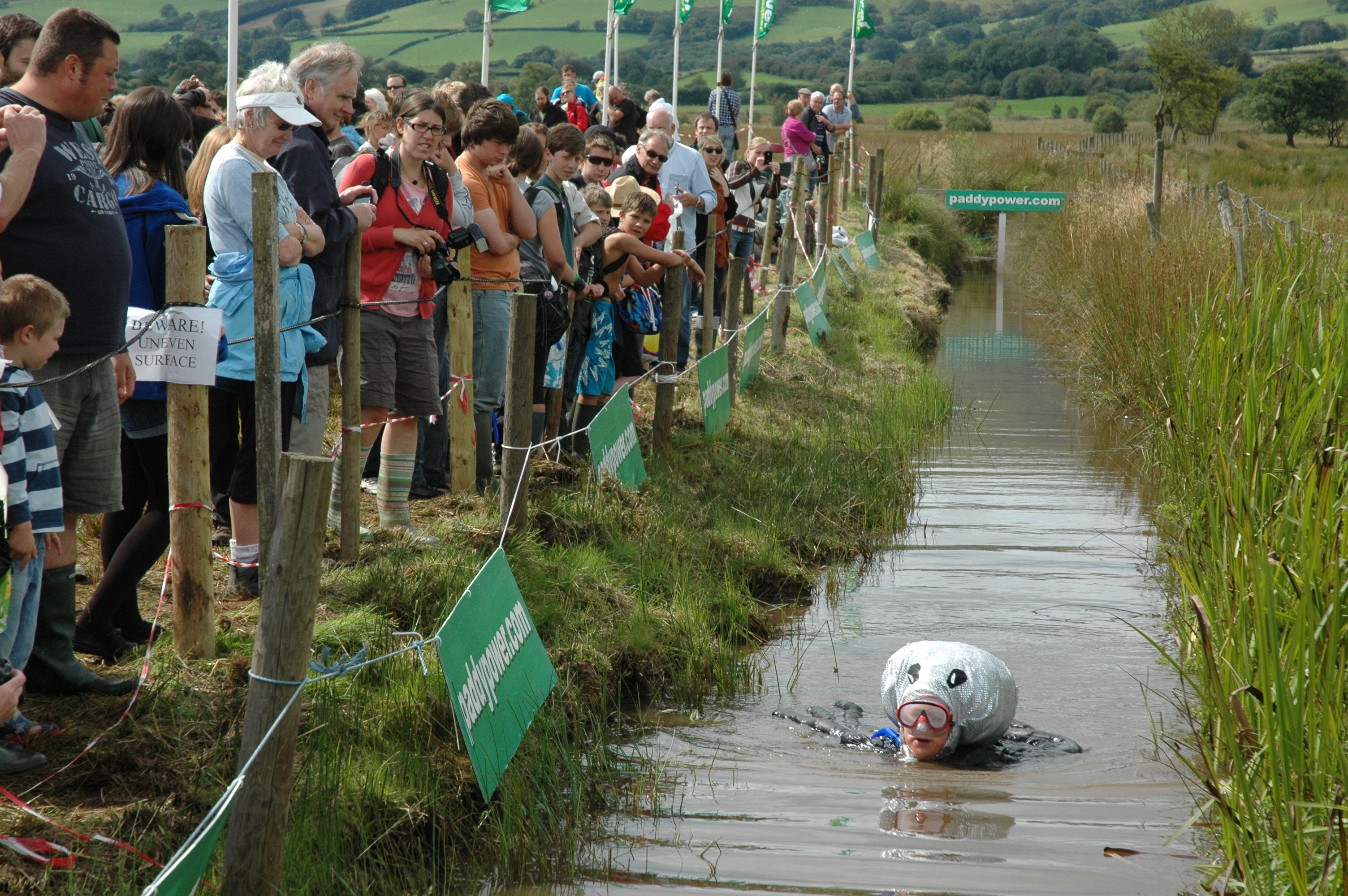 "The event is split into fancy dressers for whom there are prizes and real athletes. Plus, a few who just want to prove they are bold enough. In fact this has proved to be one of the few events where women and men can compete against each other. The World Championship has been held by ladies on five occasions including Dineka Maguire from Northern Ireland in 2013 and Kirsty Johnson from England in 2014 both setting new world record times. The most startling fancy dress was a pantomime horse complete with two snorkelers." – Green Events
GWR Polo on the Beach (26-28th June 2015)
As one of the most highly anticipated events in Cornwall's calendar, GWR Polo on the Beach never fails to attract thousands of spectators each year. Two distinctive polo matches will be held, alongside beach and arena entertainment, live music, and local food and drink. The event is free, and those attending can watch the Watergate Bay Trophy match on the Saturday afternoon, which will feature the well-known Team Joules. Previous top UK players to have competed at the event include Jamie Le Hardy, Andrew Blake-Thomas and his brother Richard, with a number of leading international players expected to take to the sands this year too.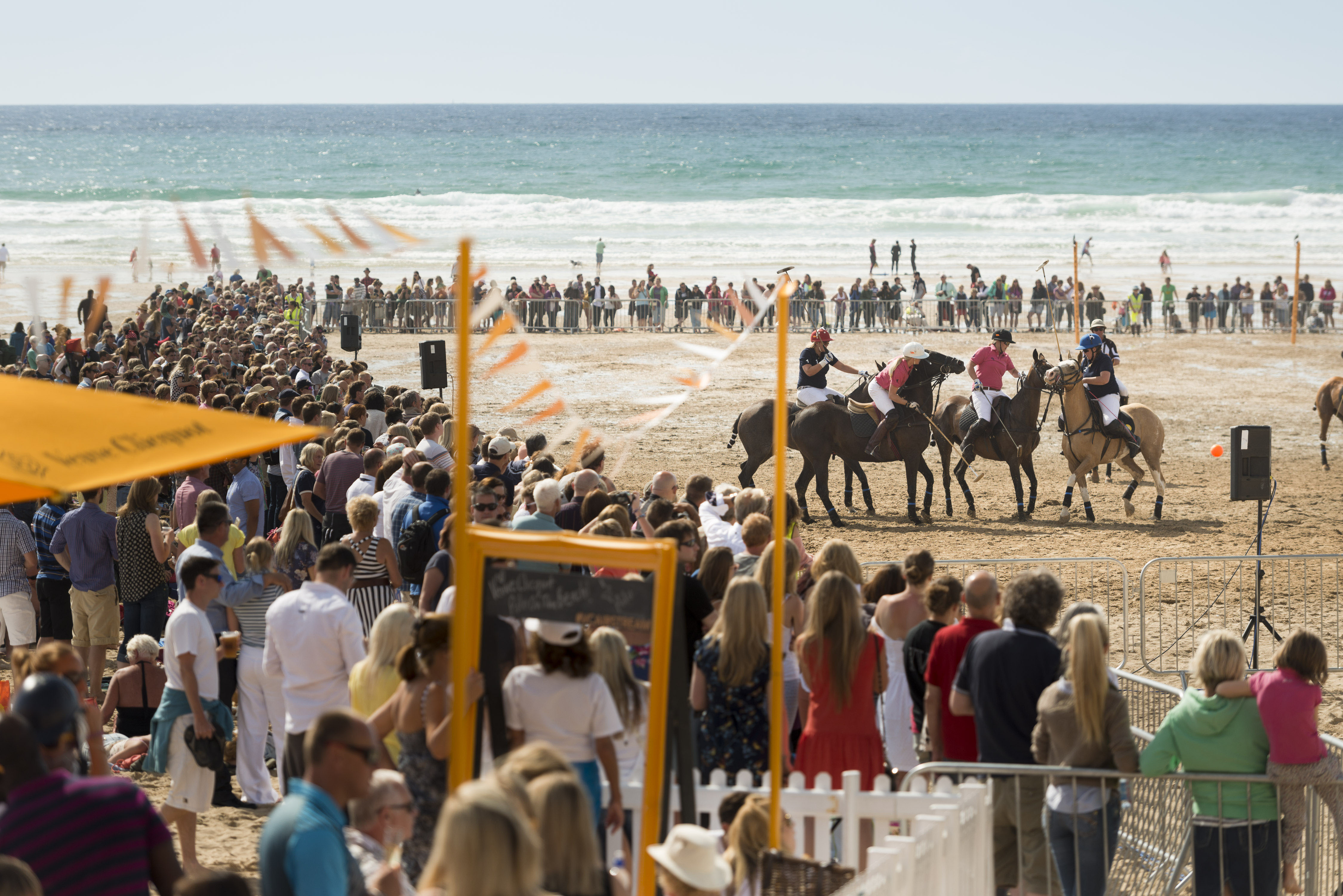 "GWR Polo on the Beach is our biggest event of the season. We've added an extra day to this year's format for a fantastic festival-style celebration, and a wonderful free weekend of entertainment." – Watergate Bay Hotel's Will Ashworth
Wife Carrying World Championships (3rd-4th July)
The Wife Carrying World Championships have been taking place in Sonkajärvi in Finland since the year 1992, although it is thought that it has deep roots in local history. The humouristic sporting event has gathered wide domestic and international attention during the years, and the number of contestants from abroad has increased year after year. A market fair with an annually changing theme is organized every year in tandem with the championship event, with spectators flocking in their thousands to witness the wife carrying. The event is incredibly important for the municipality, as it attracts many visitors to the area, who travel to see the male contestants carry a female through a special obstacle track. Each woman must be over the age of 17 and weigh more than 49 kilograms.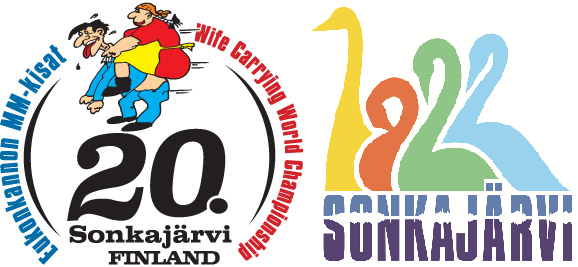 "The wide forests and numerous lakes and rapids of Sonkajarvi are only a fraction of the appeal of the municipality: The Wife Carrying World Championships are known around the world. Alongside the chamber music festival Sonkajarvi Soi, the International Bottle Museum and the Jyrkkakoski Ironworks, there is no lack of activities in Sonkajarvi!" – The Wife Carrying Championships
Great Knaresborough Bed Race (13th June 2015)
This summer will witness a half-century of staging of the Great Knaresborough Bed Race, one of Yorkshire's signature community events. More than 90 beds will be pushed and pulled through the medieval streets and parkland of the town by teams of six runners and a – preferably light – passenger. Not forgetting the race finale, which finishes with a 30-yard swim through the icy waters of the River Nidd.
Bed Race is actually an event in two parts, one of which is the race, which is staged as time trials, with the other a fancy dress pageant of decorated beds and teams. The parade starts at the Castle in the morning and goes through the town from 1pm, with the race itself starting at 3pm.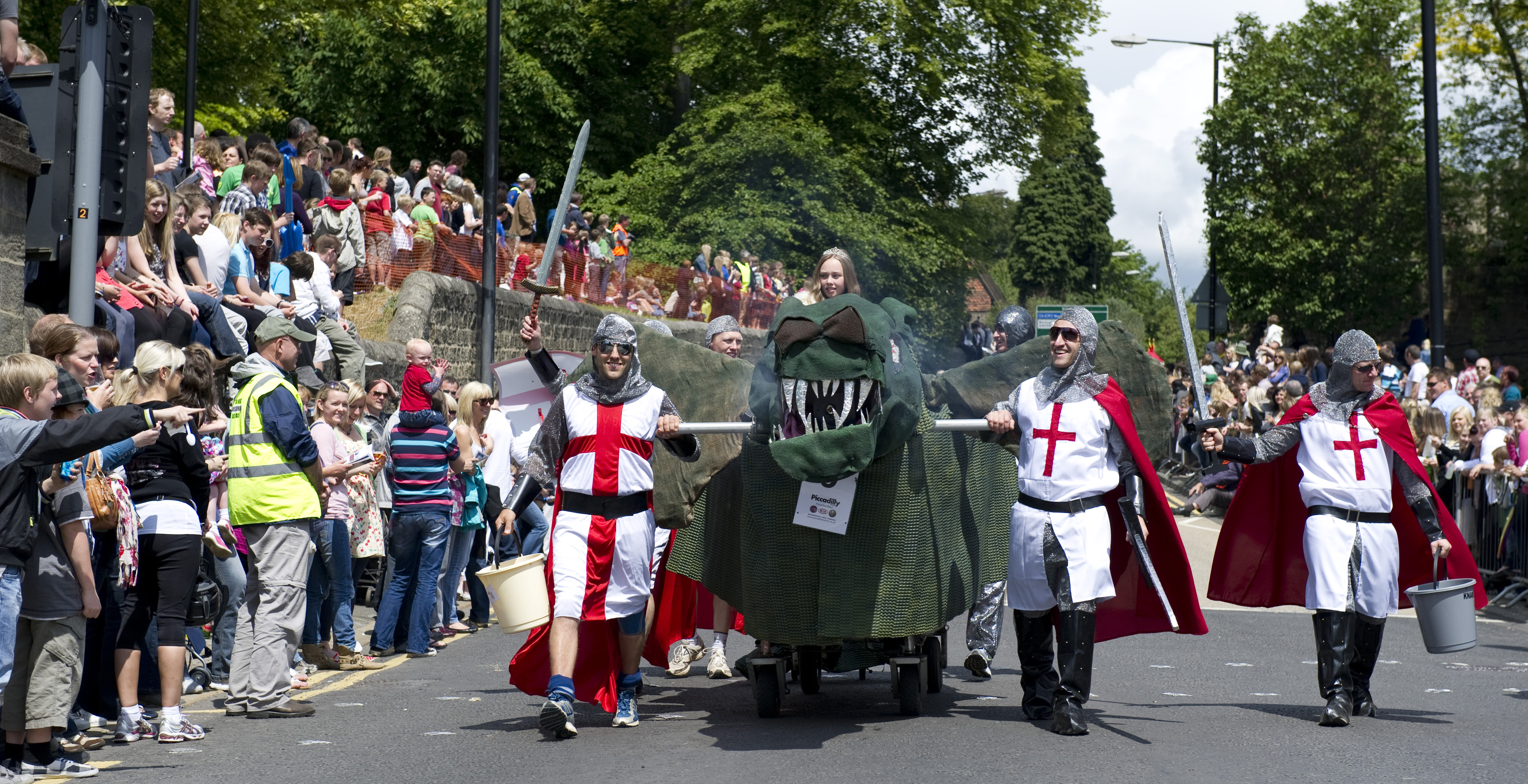 "We attract 30,000 visitors to see the spectacle and have many side attractions for the gap between the parade and race. As it has been from the first, Bed Race is a volunteer event, organised by the Knaresborough Lions Club, held to continue an important tradition and used to raise money for charity and community causes. It is hilarious and hugely entertaining, but being Yorkshire it is treated in deadly earnest by all competitors."  – The organising group's chairman Martin Brock
Swamp Soccer (13th June 2015)
The Swamp Soccer World Cup was established as an annual event in 2006, and this year the award-winning, unique and fun event will be held in Istanbul, Turkey, which will be the first time the event has been hosted outside of the UK. The venue for the event is the Agva Green Park Camping site, which is located 60 miles from Istanbul at a beautiful coastal location on the Black Sea.
The event attracts all types of participants, from corporate teams of doctors and lawyers to Sunday league pub teams. Each team has seven players and substitutes, and includes all male teams and also a league for mixed teams. Team registration is free for overseas-based teams, and free airport transfers to the venue will also be on offer to those entering.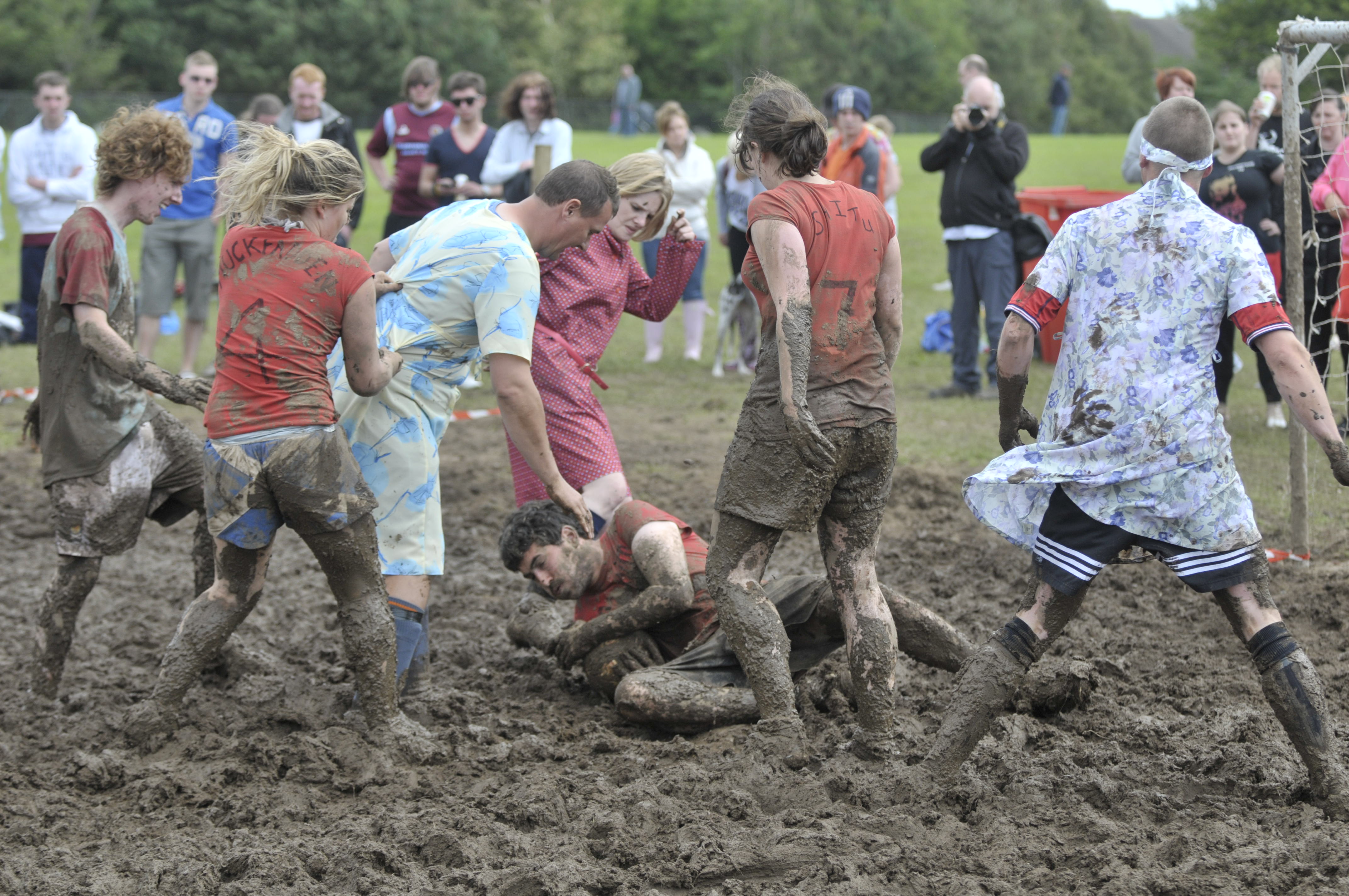 "People should enter because this is a unique and fun experience, and visitors should come along to watch because it is funny and there are also other attractions such as live music and food and drink." – Stewart Miller, Swamp Soccer Founder
Snow Polo World Cup (29th-31st January 2016)
Held in Switzerland, the Snow Polo World Cup has been in existence since 1985, and was the very first snow polo tournament. Providing a unique atmosphere in a beautiful location in St Moritz, the event welcomes many spectators each year, with admission to the lakes and stands completely free. This year's event saw the Australian-British Team Cartier win the cup for the third year in a row, during the high goal tournament. If you're not planning to participate it may still be worth getting specialist winter sports cover so that you are fully insured on a winter sports holiday, whatever you decide to do (or not do!).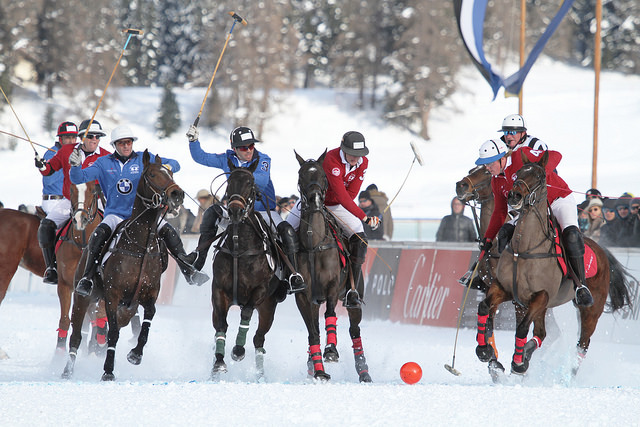 "The world's only high-goal snow polo tournament lived up to its reputation in 2015: between Friday and Sunday, some 12,000 spectators attended the six high-level snow polo matches. Even the losers left the field with a smile on their face—showing their pleasure of having played on the St. Moritz snow field." – Snow Polo World Cup
Gravy Wrestling (31st August 2015)
Without a doubt this is one of the world's craziest culinary competitions, which consists of a wild and wacky wrestling competition where contestants in fancy dress must wrestle in a pool filled with warm gravy. Held at the Rose 'N' Bowl in Bacup in Lancashire, those taking part are required to wrestle in gravy for two minutes whilst being scored for audience applause and reaction, but most of all on the 'entertainment value'. Now in its 8th year, gravy wrestling is based on having fun, although there is a serious competitive streak amongst many of the participants.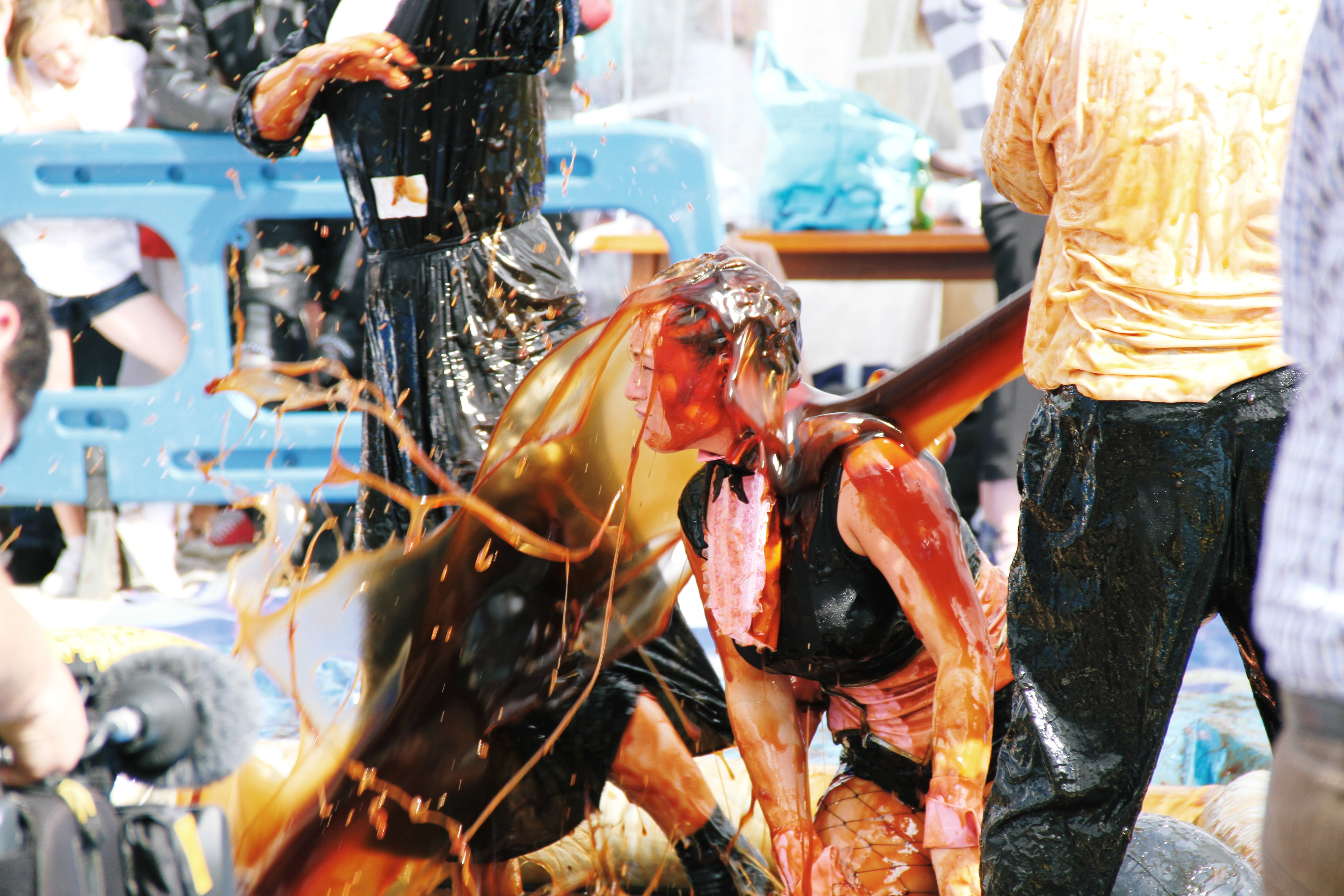 "The event has become a firm favourite on the local social calendar but it also attracts people from far and wide including overseas visitors. It's a great family day and fun is guaranteed". – Gravy Wrestling
Image Credit: Green Events, Green Events, Polo on the Beach,Wife Carrying World Championships, Great Knaresborough Bed Race, Swamp Soccer, Snow Polo World Cup (Flickr.com)