The World's Biggest Cruise Ship Has Set Sail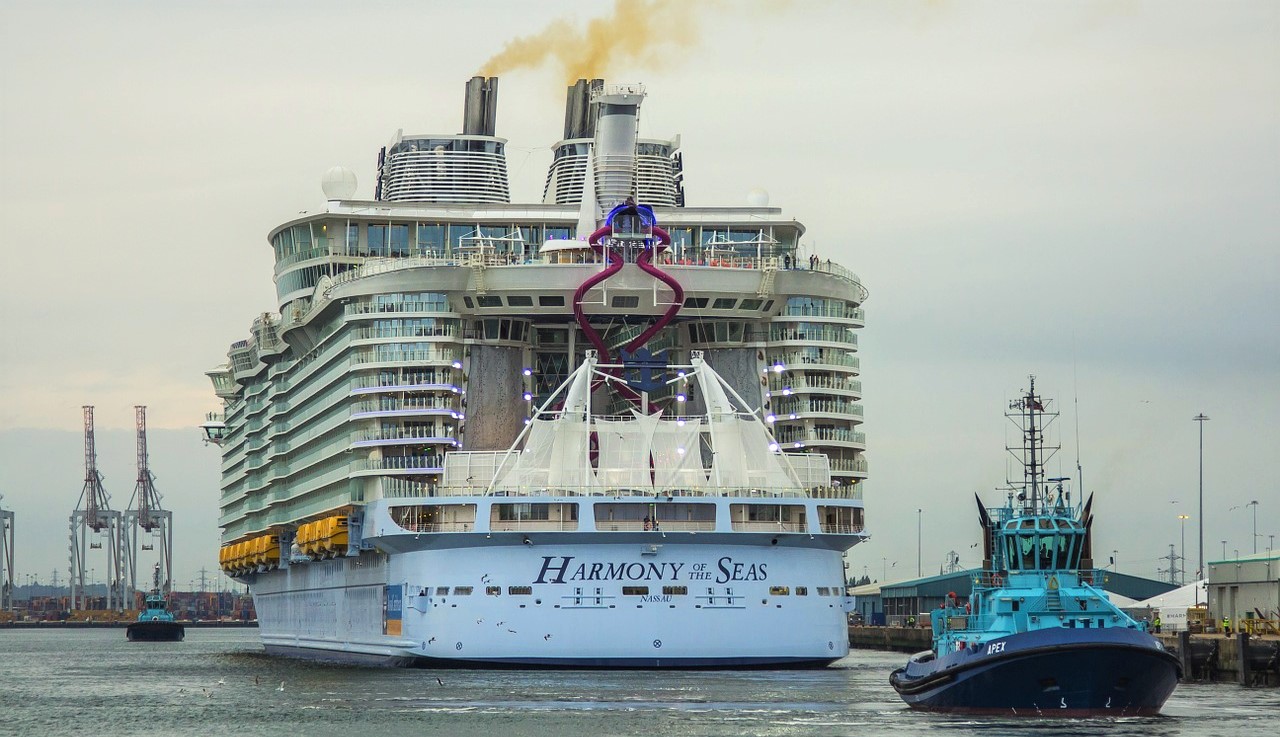 The Harmony Of The Seas – The Perfect Family Cruise
It's been a long wait, but finally the world's biggest cruise ship set sail last month on its maiden voyage.
The Harmony Of The Seas is a cruise ship like no other. At 1,187 feet, the largest ever cruise ship, owned by Royal Caribbean, is 330 foot longer than the Titanic and 165 feet longer than the Eiffel Tower. It's the widest cruise ship ever built and can accommodate up to 6,000 passengers in palatial glory. With luxury interiors, state-of-the-art facilities and breathtakingly beautiful promenades, this colossal floating resort offers an unforgettable holiday of a lifetime. Here's a look at just some of its incredible features.
Activities
One of the most anticipated features on the Harmony Of The Seas is its range of water activities:
The Perfect Storm is a trio of waterslides offering a thrilling and exhilarating ride for all ages.
For the ultimate waterslide experience, dare to ride the Ultimate Abyss, a breathtaking plunge, plummeting down 10 stories complete with sound effects to enhance this ultimately thrilling ride.
For those who'd like to surf, there are two Flow Rider surf simulators onboard. Surf the waves like a pro or try body board skimming for a fun alternative.
Splash Away Bay is an aqua park for the kids featuring slides, water cannons and waterfalls.
The ship has 4 pools including a beach pool and pools in the solarium just for adults.
The ship also has a range of other sporting facilities including a tennis and basketball court, two rock climbing walls and indoor ice-skating rink.
Dining
Whether you want a quick snack or a multi-course fine dining experience, there are 20 restaurants and various snack bars for all conceivable culinary tastes.
Wonderland Imaginative Cuisine offers a truly unique culinary experience where you'll be taken on a voyage of discovery based on six element themes.
Enjoy fresh and delicious sushi or watch enthralled as the Teppanyaki chefs demonstrate their spectacular knife skills at Izumi Hibachi And Sushi.
Jamie's Italian serves comforting and mouth-watering Italian dishes from menus created by the iconic Jamie Oliver.
Sabor Tequila Bar offers a delicious range of Mexican dishes washed down with tantalising tequilas.
150 Central Park offers a more refined fine dining experience using sustainable and seasonal ingredients in menus created by award-winning chef, Michael Schwartz.
Entertainment
Be assured, you'll always be entertained, whatever your age.
The magnificent amphitheatre is host to a range of spectacular shows including the award-winning Broadway musical hit, Grease.
Sip on a pre-dinner cocktail at the Bionic Bar served up by dancing robots.
Watch the amazing water shows including synchronised swimming and acrobatic diving at the Aqua Theatre.
For after-dinner nightlife choose from live jazz, karaoke or comedy clubs, or try your luck at the Casino Royale.
For younger passengers the Dreamwork Experience lets them meet and interact with various famous characters from movies such as Shrek, Madagascar and Kung Fu Panda. They can also enjoy their favourite Dreamwork movies in the 3D theatre.
Adults can indulge in a range of treatments at the Vitality Spa or lie back and relax at the peaceful, adult-only pools at the Solarium Retreat.
The Harmony Of The Seas can be enjoyed from a number of destinations around the world including Florida, the Bahamas, the Caribbean, Mexico, Europe, the Far East and Australia.
Avanti Travel Insurance provides specialist Cruise Cover for your cruise which includes a range of benefits for cruise passengers.