Book Your Winter Sun With Our Pick of The Best Tenerife Hotels
Where To Stay During Your Trip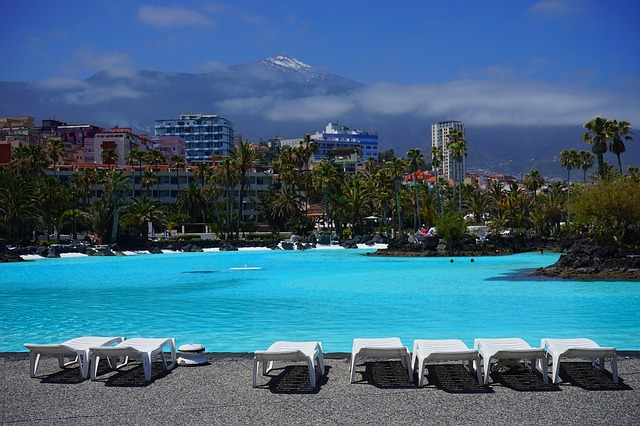 Tenerife is a hugely popular place to travel to, and boasts some of the best hotels and resorts in the world.
Tenerife is a wonderful place to spend a week or two, and is one of the most popular travel destinations for British holidaymakers. In fact, over a million of us jetted off to the largest of the Canary Islands in 2013. That's over thirty percent of Tenerife's tourists coming from the UK alone! If you're planning to add to those numbers on a winter break this year, then take a look at our picks of the best hotels on the island.
Costa Adeje Gran Hotel
The Costa Adeje Gran Hotel is a favourite of tourists from all over the world – and it's not hard to see why. There's something to please every kind of traveller; from a quiet library to a lively disco in the evenings. The pool area is the perfect place to have a swim and top up your tan, and is served by two restaurants. With this much to do, you won't even need to leave the hotel!
Royal Garden Villas
Do you want your own space as well as first-class service? Then the Royal Garden Villas are the perfect option for you. You can choose between one, two or three bedroom properties, some of which even have their own private pools. The dedicated team of staff and brilliant restaurant and leisure facilities mean that you'll want for nothing during your stay. You can truly holiday on your own terms here – making it great for older travellers.
H10 Conquistador
Part of a global hotel group, the H10 Conquistador offers travellers a stylish and modern place to stay. Foodies will be spoilt for choice with three restaurants on offer – as well as poolside dining, a coffee lounge and a late night bar! You even have the opportunity to upgrade your stay to the Premium package; perfect if you're celebrating a special occasion like an anniversary or a birthday.
Gran Melia Palacio de Isora Resort & Spa
If you're looking to totally relax and unwind, the Gran Melia Palacio de Isora Resort & Spa is perfect for you. It's situated on the coast, just a stone's throw from some of Tenerife's most beautiful beaches – some of which even have black volcanic sand! The Clarins Spa offers a wide range of treatments, and there are a total of four swimming pools for adults only.
Baobab Suites
For our final choice, we've picked the fantastic Baobab Suites. You're allowed to spend your holiday as independently as possible in a stylish apartment, with the option of relying on the services of the staff if you need to. From a delicious breakfast delivered to your door to being driven around the island, there's nothing they won't do to make your stay as special as possible. It's a great option for older travellers who value their independence but can be a little spoilt if they fancy it.
Remember your insurance!
No matter where you chose to spend your holiday in Tenerife, some single trip travel insurance is essential. Covering everything from medical costs to loss of property, it's the one thing you shouldn't leave the country without. Once you're fully covered, there's nothing stopping you from having the holiday of your dreams later on this year. Just don't forget to pack some sunscreen and a snorkel!
Image Credit: Pixabay.com