Where are the most expensive hotels in the world?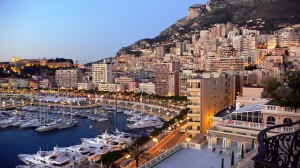 Recent research has indicated the rising prices of hotels all over the world, suggesting that Britons are getting better deals by heading abroad than enjoying domestic breaks.
The news comes after a poll was carried out by Hotels.com, showing that the average hotel room price rose by four per cent on a global scale during the first six months of 2014. Among the highest risers were prices in London, with an increase of nine per cent resulting in the average price rocketing to £127.
In other UK hotspots, prices in Edinburgh rose by seven per cent to rest at £102, while the £87 average cost in Ireland indicated a 10 per cent leap compared to previous figures.
While prices of hotel stays have clearly risen all over the world, the constant low prices of medical travel insurance packages from Avanti means that holidaymakers can still enjoy comprehensive protection at a great price.
Monte Carlo fetches the heftiest price
Overall the most expensive destination is Monte Carlo, with hotel costs rising by 21 per cent to sit at £223 for the period. In second place was Muscat, with a stay in the capital of Oman costing £197 per night on average – a five per cent rise. Florida's Key West (£192), New York (£171) and Cancun (£171) in Mexico made up the top five.
In contrast, Thailand featured three times in the list of the 10 least expensive destinations, with Pattaya, Chiang Mai and Krabi commanding average hotel prices of £39, £40 and £63 respectively. The cheapest destination of all was the Cambodian capital of Phnom Penh, where you can enjoy a night's stay in hotel for just £34 on average.
Wherever you decide to head on your next vacation, booking your over 60s travel insurance packages through Avanti means that you can enjoy complete peace of mind at a great price.
Image Credit: Herry Lawford (Flickr.com)