There's nothing quite like a cruise. Keen cruisers might even say that it's one of the best holidays you can go on. This also means that you might be wondering how to get ready for such a unique adventure.
Add to the fact that packing for a holiday is some people's worst nightmare (we've got the stats to back that up below), and it might all feel a bit daunting.
To understand how UK holidaymakers felt about it, we spoke to 2,000 people about their thoughts and feelings about what to wear on a cruise.
We also spoke to two style icons – Dame Zandra Rhodes and Henry Blofeld – to give some peerless insight into how to make the whole thing a bit more enjoyable for us all.
Keep reading to see what we found.
The effects of cost of living increases

Packing for a cruise
We can all relate to the dread that washes over us at the thought of packing for a trip away. 39% of people we asked said packing was stressful for them – the most common response when people were asked how they feel about packing.
More women (42%) than men (35%) find packing stressful, but men are more likely to get their partner to pack for them (31% vs 18%).
Only 23% said their packing style was 'chaotic' – with nearly half saying they were neat – so what's going wrong?
What people are packing
Maybe things start to fall down when people are trying to decide what to pack, what they want to wear, and what they'll need for their trip.
Many of us are stuck in our ways, for better or worse, with 42% having specific 'holiday clothes' in their wardrobe and half of us packing the same things every year.
22% admit to overpacking for a trip. These might be a lot of the 25% of people who have trouble packing everything they brought when it's time to head home.
The tricky thing about cruises is that you need to pack for a lot of different situations. That probably has something to do with why the contents of 1 in 10 suitcases for a two-week trip are worth more than £500!
The effects of cost of living increases
With the cost of everyday things going up and up, it's likely that people will have to rethink their approach to packing for a holiday.
29% of people we spoke to like to buy brand new items for each trip, but the 16% refusing to buy new things for their next trip could be the group set to grow.
A decent chunk of people plan on getting thrifty for their holidays, with 14% expecting to shop at vintage or charity shops and 1 in 10 looking to borrow from friends and family.
But thinking about outfits for your adventures is supposed to be fun! We don't have to be stressed out by packing, maybe some experts can stop what goes in our suitcases putting a downer on our preparations.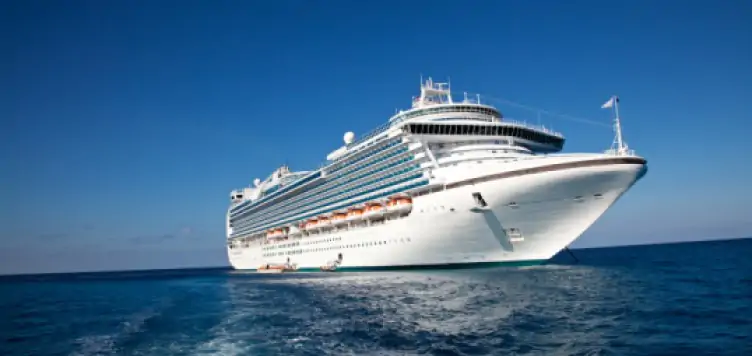 What the experts say about packing for a cruise
With 64% of people saying they'd benefit from packing tips to keep costs down and help them pack less, we thought where better to look than the experts?
Legendary fashion designer, Zandra Rhodes, says it's all about packing the right accessories.
"Taking garments from day to night with some accessories and a change of shoes is a must for a cruise… Pack a brightly coloured pashmina or scarf to drape round you and it will transform any outfit to the perfect nighttime look!"
The ever-stylish journalist Henry Blofeld recommends getting thrifty and colourful for your cruise wardrobe.
"Whenever I start packing to go on a cruise my first stop is my nearest charity shops to see what colourful garments and accessories are up for grabs… With a bit of imagination, it is wonderful how you can reheat old ingredients so that on the next occasion they look sparkling, new and terrific fun."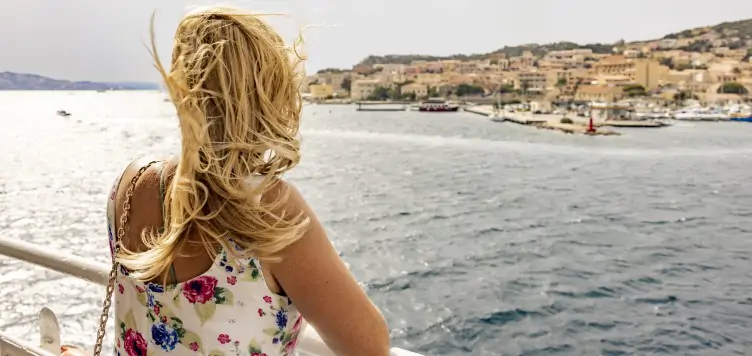 What to pack for a 7-day cruise
With these words of style wisdom, it's time to start thinking about what you're actually going to pack.
It's so easy to overpack for a cruise. 53% of holidaymakers take larger suitcases to fit their clothes, and home comforts. Some people we spoke to confessed to changing outfits three times a day on average!
With all the activities, both day and night, it's not easy to pack light.  Here's what to wear on a cruise ship:
What to wear on a cruise in the day
What you wear in the daytime doesn't have to be complicated – just make it comfortable, and breathable – especially if you're on a warm cruise.
Think about what you can dress up and down. So maybe you wear a casual shirt in the day, and dress it up at night with a blazer. Or choose a casual dress for the day, and as Zandra Rhodes suggested, add a pashmina to make it more suitable for a nice dinner.
Bring some shorts, chinos, jeans, skirts, dresses, whatever suits you. Err on the side of slightly smarter, this will make it easier to dress up if you need to.
For shoes, it's the same – comfortable but smart enough that you wouldn't feel out of place wearing them to have dinner.
What to wear on a cruise in the evening
If you pack with versatility in mind, you shouldn't need too many specific clothes for the evenings.
Evenings are generally smarter, and colder, so layers are your friend. Trousers tend to be smarter than shorts anyway, so that should come in handy.
Also, be sure to check your itinerary to see if there's a formal night. Some cruises have galas and other events where people dress to the nines. On a seven-night cruise, there's usually only one, but you'll probably need to pack your Sunday best for this one occasion.
Excursions
Dressing for days at port is usually the same as dressing for the day – make it comfortable and suited to the weather.
If your days are going to be particularly active or there's lots of walking involved, you might want to bring some especially comfortable shoes and leisure clothing, but at long as it's breathable and suitable you should be okay.
Of course, if there are any specific activities, such as a hike, then you're going to need to specific gear for that.
Outerwear
Your outerwear will depend on the weather, naturally. The best rule of thumb is, once again, to keep it versatile.
Pack some lighter options if you get chilly during the day, and something a bit warmer if you're spending the night on deck and the sea breeze is kicking up.
Just try and make it easy to pack and go with multiple outfits if you can.
Accessories
This is where you get to have fun and think about how you can spice up outfits without taking up too much space in your suitcase. Jewellery always makes you feel a bit more put together, although avoid packing  family heirlooms!
Bags are something to keep in mind on a cruise as well, so different options are key. Maybe one for when you're pottering about on deck during the day, a backpack for excursions, and something small and smart for an evening.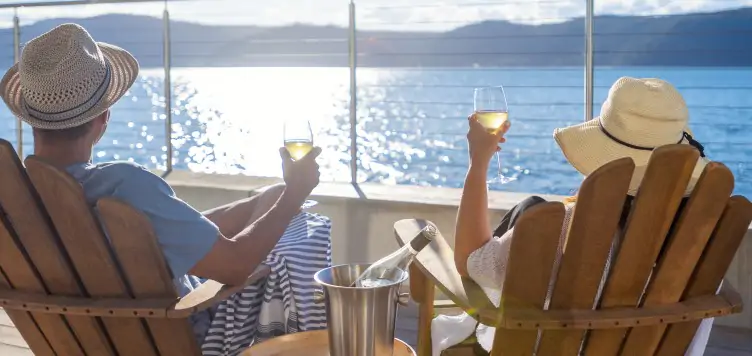 Now, to sail off into the sunset
Hopefully, you've got a real handle on what to wear on a cruise now. Packing for a cruise should no longer be a mystery.
There's just one more thing, though. Don't forget to pack your Cruise Travel Insurance.
Survey of 2,000 UK adults conducted by OnePoll in October 2022.