What if you fall ill when you are abroad?

Have you thought about what would happen if you needed emergency treatment in a foreign country? 
Whether you are prudent enough to take out travel insurance or you simply rely on your EHIC card, follow our expert advice to avoid serious pitfalls which could ruin your holiday.
75% of pensioners own a passport and travel abroad at least once a year.  Falling ill (or worse) abroad can be harrowing, confusing, lonely and stressful, not to mention expensive.
EHIC Concerns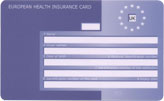 The Foreign and Commonwealth office is very clear that having an EHIC card does not mean that you are insured.  It highly recommends that you still need sufficient travel insurance to cover healthcare costs even if you do have an EHIC card (previously known as E111).
If you want to read what the Foreign and Commonwealth Office says about travel insurance then visit www.fco.gov.uk
The EHIC card is only valid for the European Economic Area and Switzerland so if you are travelling outside of these areas you will definitely need travel insurance.
Travel Insurance
Let's talk about the benefits of travel insurance.
You insure your home and your car so you should also insure your travel.  Travel insurance not only covers you for emergency medical treatment but also covers your personal belongings and many other things like cancellation and curtailment, delayed departure, airline failure etc. with the peace of mind of a 24 hour emergency support telephone line.
Having an emergency abroad could be really expensive.  If you needed to be repatriated by air ambulance back to the UK it could cost up to £50,000.  Without travel insurance you would have to pay this out of your own pocket.
Pre-existing Medical Conditions
Now let's talk about pre-existing medical conditions:
If you have any pre-existing medical conditions you might find it difficult to get travel insurance cover.  Always declare any current or past medical conditions you think might affect the cover. You may not be covered by your policy if you don't.  Avanti Travel insurance will consider any pre-existing medical conditions.
If you still have any questions regarding travel insurance and you would like to talk to Avanti Travel Insurance then call free on 0800 066 5604 or visit www.avanti.co.uk.
Important DO's and DONT's
DO's
– Do declare all your pre-existing medical conditions.  Write down a list before you call the insurance agent.
– Declare any situations which may lead to you cancelling your holiday, e.g. if a close family member is critically ill.
– Book your travel insurance as soon as you book your holiday – that way you will be covered if you have to cancel before the departure date (single trip policies only). For annual policies cover commences on the start date of the policy.
– Declare any stopovers to your insurer (e.g. if you are spending three days in L.A. en route to Australia)
– Ensure that your policy specifically covers you for winter sports if you are going skiing or snowboarding or similar.
DON'T
– Don't assume that a travel policy that comes free with certain bank current accounts will cover all of your needs.  Check first to see what they offer.
– Don't rely on a European Health Insurance Card (EHIC) to cover you entirely. EHIC cards will only cover direct medical treatment and not ancillary costs such as repatriation etc.
– Don't assume that because you have had a serious condition like cancer or heart disease that you will not be able to get cover – check with your insurer. An additional premium may be payable, though.