What Is Airbnb, And How Is It Transforming The Way We Travel?
Airbnb is More Than Just An Inflatable Mattress And A Bacon Sandwich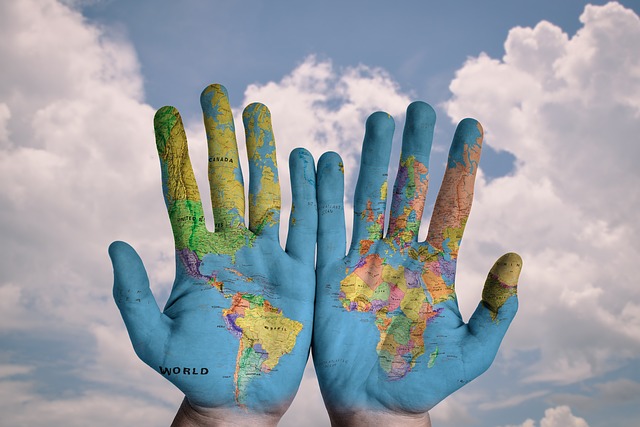 You have probably heard the name Airbnb thrown around in conversation, but what is it and how is it changing the way we travel?
Airbnb is an online platform to connect people who want to rent out a room with those looking for somewhere to stay. Hosts simply list the property they wish to rent out while users browse and choose based on their preferences.
Following rapid growth since its humble beginnings as Air Bed and Breakfast, Airbnb hosts now offer more than just an inflatable mattress and a bacon sandwich. Lodgings range from sofas for the coach-surfing budget traveller to city centre apartments for the ever-moving business person.
Airbnb's greatest offerings, however, are authentic cultural experiences and networking opportunities – travellers live with and learn from local residents, while business people are given the chance to network in unique environments.
Airbnb is here to stay, and the home-share travel experience is beginning to rival that of established hostels and hotels. Here are three ways Airbnb will continue to transform the way we travel.
There Is Always Room At The Inn
No longer does finding last minute accommodation have to be a stressful experience. With Airbnb, users enter their choice of destination and their travel dates, and refine their search based on the type of room they want to rent, much like booking a hostel or hotel, except that Airbnb offers many more rooms and a much greater variety.
In the last week alone, rooms listed included a canal boat in Amsterdam and a treehouse in Cornwall, alongside both standard and luxury rooms and apartments. Rather than having to decide between the limited numbers of available hostels, travellers often have a huge amount of sleeping arrangements available to them at short notice.
Alongside the usual tasks of getting vaccinated and booking worldwide travel insurance, travellers can quickly and easily tick off the task of finding accommodation.
New Cultural Experiences
With Airbnb, hosts can meet travellers from all over the world, whilst also making a bit of money. At the same time, by staying with local residents, travellers can gain a more authentic cultural experience than they would in the typical backpacker hostel or touristy hotel.
After all, what better way is there to learn about a culture than to dive in at the deep end and live with its people? Hosts often have better local knowledge than many tour operators and will willingly share it with their guests. If you're lucky, they might even throw in some local cuisine to give you a real taste of their city.
Staying with locals is a way to make friends with people all over the world – most hosts will connect with their guests online before meeting them in person and many stay friends long after!
Business Networking
Airbnb is also transforming travel for businesses. It provides a way for business owners to find cheaper accommodation for their staff without losing out on the benefits of a hotel.
In fact, Airbnb's first venture was providing sleeping arrangements for people visiting an industrial design conference. Business people can find lodgings that fit their particular needs, be that a city centre location or accommodation with specific facilities for them to complete their work.
Some hosts offer a means for those of a particular industry to network in new, comfortable environments. For instance, members of the start-up and technology community in San Francisco often use Airbnb to find living quarters that are solely intended for people to meet, share ideas and work together. These are also known as hacker houses.
Transforming The Way We Travel
Airbnb has without a doubt changed the travel industry and will continue to do so. Travellers and business people alike have a wider variety of accommodation options available to them than ever before, ranging from boats and treehouses to sofas, luxury apartments and hacker houses.
Business travellers have greater networking opportunities and the chance to work in purpose built living quarters. Backpackers and travellers are no longer reliant on tour guides to get their cultural fix because living with locals gives them the ultimate in authentic cultural experiences.
Airbnb is still in its infancy, but in time, as more people open their homes up to travellers, the opportunities will be endless. Would you consider opening your home up to travellers, who may one day return the favour?
Image Credit: Pixabay.com