New York visitors urged to check insurance as winter storm Juno hits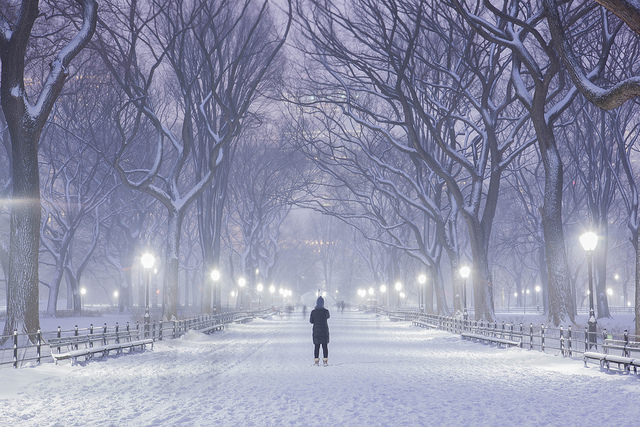 A winter storm that is being called Juno has shut down the north-east of the US as forecasters reveal that up to 76 centimetres could fall in parts of New Jersey, Maine and New Hampshire over the next couple of days.
An emergency has officially been confirmed in the states of New York, New Jersey, Connecticut, Rhode Island, Massachusetts and New Hampshire.
New York City and Boston in particular are forecast to receive some of the highest snowfalls and have suspended public transport and car travel, whilst the subway in New York City has been suspended, all non-emergency vehicles have been banned and flights have been cancelled.
This has led to many holidaymakers becoming stranded and others who had planned a trip to north-east America forced to cancel their plans. Those who are worried about whether their single cover travel insurance protects them against any of these problems are being urged to check their policies to seek financial reimbursement.
60 million people could be affected
The snowstorm is set to not only affect holidaymakers, but local residents as well. It is estimated that in total around 60 million people may be affected by the Juno winter storm.
Around 6,500 flights in and out of airports up and down the East Coast have had to be cancelled due to the extreme weather, and although travellers with annual travel insurance and other similar policies will be inconvenienced, such adverse weather conditions means that they should have the financial security to make other arrangements.
Businesses and schools in affected areas have closed and are not expected to open until at least Wednesday.
The National Weather Service in the US also expects the storm to bring with it hurricane strength winds that could reach speeds of around 70-80mph and officials have put out warnings that residents living in coastal areas, particularly in Cape Cod and Long Island, could be affected by flooding and power faults.
To find out more about the "historic storm", then take a look at this report from CNN.
Image Credit: Anthony Quintano (flickr.com)