May the 4th be With You – Visit Star Wars Locations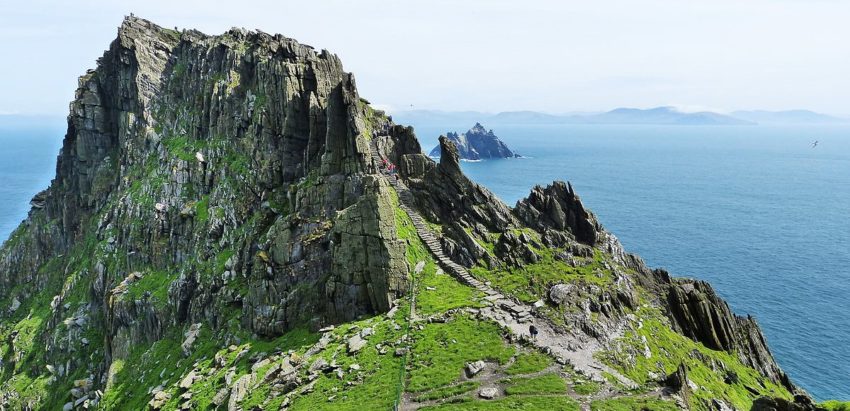 Travelling to a Galaxy Far, Far Away
Star Wars is one of the most beloved movie sagas of all time – so it's no surprise that people want to travel to where it was filmed.
Last winter was all about the release of the new Star Wars film, The Force Awakens. It broke box office records and wowed audiences. As well as the incredible performances and special effects, the locations used attracted some attention too. From deserts to lush green islands, The Force Awakens showcased the beauty of our own planet whilst telling us the story of a galaxy far, far away. So here's where you should head to if you want to recreate a little of that movie magic.
Abu Dhabi
The sweeping deserts of the planet Jakku were filmed in Abu Dhabi, the capital of the United Arab Emirates. If you want to venture out into the desert, there are plenty of day trips and safaris available. During the day you look forward to dune bashing, sand surfing and quad bike riding. When the sun sets, you'll be able to sit around a camp fire eating, drinking and dancing like a true local.
Ireland
A little bit closer to home but no less magical are the Skellig Islands in County Kerry, Ireland. You'll have seen these at the end of the film, when Luke Skywalker is finally discovered. It's fitting that this location was chosen as the home of a mystical Jedi master, as it's got plenty of history of its own. Skellig Michael, the larger of the two islands, is home to an ancient monastery, which you can access by climbing hundreds of steep steps. The climb may be tough – but the views are more than worth it.
Iceland
If you want to channel your inner Sith Lord, head to Iceland. It's here that the scenes on the deadly Starkiller Base were filmed and the dramatic landscape is fitting for any supervillain's lair. You'll find snow-capped peaks, lava plains and black sands that have to be seen to be believed. There are plenty of ways to explore some of the remote, beautiful landscape – from hiring a Jeep and exploring at your own pace, or taking part in one of the many tours. You might even get to see the Northern Lights while you're there!
Finding The Right Insurance
While you're travelling to far off corners of the galaxy (sort of!), it's a good idea to get yourself insured. Our Worldwide Travel Insurance will protect you against unwanted medical bills, the cost of having your belongings stolen and your trip being cut short or cancelled. If something were to go wrong, you'd be in the safest possible hands. So you can concentrate on re-living some of those iconic on-screen moments, free of any worries. Please contact our contact centre if you plan to take part in any activities as terms and conditions apply.
A Holiday Like No Other
There are plenty of Star Wars locations to explore in the UK too – so why not start with those and then look to tick the others off of your list? It'd certainly be a round the world trip like no other. As long as you're properly insured, there's nothing stopping you from experiencing everything that these destinations have to offer. You never know – you might spot the crew filming the next instalment in the saga while you're doing so!