Necker Island unveiled as most exclusive holiday spot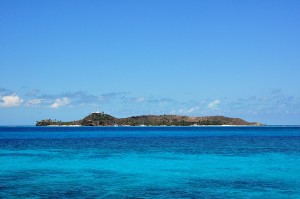 A sizeable survey carried out by a leading holiday expert has revealed the most exclusive celebrity properties that Britons would like to stay the night in, with a luxury Caribbean getaway ranking high above the rest.
The survey was conducted by Airbnb, an expert in finding unique accommodation in a host of hotspots from around the world. After 2,500 people were questioned, the 74-acre paradise of Necker Island finished in first place. Owned by Virgin brand mogul Richard Branson since 1979, Necker Island is situated in the Eastern section of the Virgin Islands and is large enough for 28 guests to relax in complete luxury. This sense of tranquillity does come at quite a price however, with the privilege costing as much as £40,000 per night.
With Necker Island in the Caribbean, those keen on visiting for a luxury getaway are advised to take out a pre-existing medical travel insurance package to ensure they can enjoy a holiday abroad with complete peace of mind.
Buckingham Palace also ranks highly
Finishing in second place was Buckingham Palace, with the 775-roomed mansion and the sprawling gardens across 40 acres irresistible for those who wish to live like a king or queen for the day.
Another residence that proved popular was Amner Hall, a sprawling 10-bedroom Georgian Mansion which is set in the heart of the Norfolk countryside. A listed country house, it had previously been the home of John Loader Maffey, 1st Baron Rugby, and the Duke and Duchess of Kent before undergoing a sizeable renovation ready for the arrival of the future king.
If hotspots like Necker Island have given you the inspiration to take your next holiday to the exotic locations of the world, be sure to book comprehensive over 60s travel insurance through Avanti so you can enjoy your getaway completely worry free.
Image Credit: kansasphoto (Flickr.com)