Trekking Holidays, Another Way of Discovering a Country!
My love of the outdoors started at a young age with camping trips and then as my sense of adventure grew I went on to exploring the mountainous areas of the UK which are some of my favourite areas to go and get away from it all! As I began travelling more I took this sense of adventure and love of the outdoors with me. We had so much fun last year exploring the fjords of Norway, discovering miracles of nature in Iceland, diving into the spectacular scenery of the Swiss Alps, and taking on the three peaks challenge. Nearly every trip I go on these days has an element of adventure incorporated and it really does lead to those special moments where a view opens up and time stands still.
A great way of getting out there and having these kind of experiences is with a trekking holiday, it is a sector of the travel industry which is really growing at the moment. When thinking of this kind of trip I used to automatically think of far flung places and how much of a challenge it would be…and how expensive too, but there has been a real growth in the number of holidays available much closer to home in some awesome, spectacular locations. These kind of trips don't have to be limited to totally rural isolated locations either, there are some great routes taking in cultural highlights and lovely unique towns and villages.
So if you are looking for something a little different and fancy a more active holiday for 2017 these are the locations which are at the top of my list right now!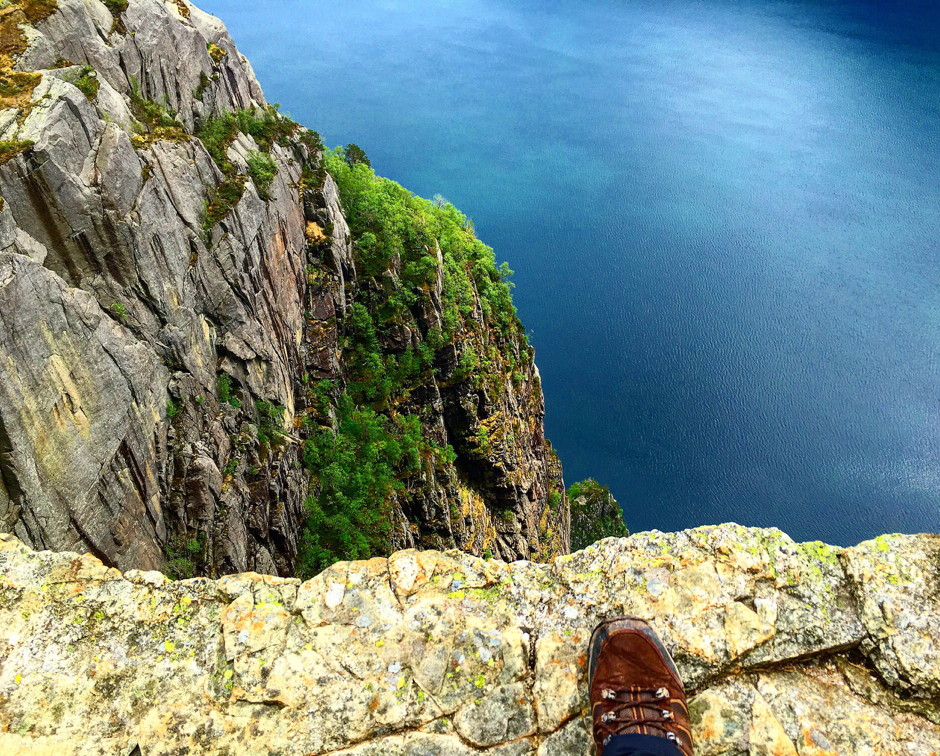 The Lofoten Islands Norway
Picture mountains rising from an impossibly blue ocean, otherworldly rock formations, deserted hidden beaches in coves, mirror like lakes and a real sense of being away from the real world…all illuminated by the magical Northern Lights. A photographer's paradise! This set of islands off the northern coast of Norway has everything an adventure seeker could dream of. So they are not the easiest of places to get to with no direct flights to the actual islands requiring transfers from Bodo airport…but…with flights to major airports in Norway so affordable at the moment this should by no means put anybody off as the reward will be magical moments which will stay with you forever. On The Lofoten Islands there aren't really trekking routes which will last a number of days but there are loads of amazing routes for day hikes ranging from a couple of hours to all day hikes. They also cover the total spectrum of difficulty levels from easy rambles to the more serious tougher challenges requiring some extra kit. Did I mention there is also the chance to see Polar Bears in the area?
Bavaria
Germany's premier outdoor activity area has thousands and thousands of well marked out hiking routes again catering for all difficulty levels at differing altitudes. Here though, you can marry together the incredible natural beauty of the forests and the Bavarian Alps with the spectacular architecture of towering castles and experience the culture of the traditional villages scattered around the area. Check out www.bavaria.by for more information on routes and what can be seen whilst hiking in the region. So accessible with so many flights to the area this is somewhere I am really hoping to explore more of very very soon.
Spain
Beach holidays, a collection of some of Europe's greatest city break destinations…but Spain is not really thought of as a trekking destination by many, it is a really great way to get to know the country better, away from the crowds of tourists but still enjoying the awesome climate and fantastic scenery. There are so many different areas and routes which take on themes which can be so exciting. The north of the country would be my pick to explore though with options including exploring the valleys of the Pyrenees, follow the route of the Cares River with amazing views or wander through the vineyards of La Rioja and sample one of my personal favourite products of Spain! There is also the traditional pilgrimage route of the way of St James or Camino de Santiago which has been trodden since the 9th century when the tomb of St James was discovered in Santiago de Compostela in northwest Spain. The most popular route is the French route beginning in St. Jean-Pied-du-Port near Biarritz France! The full route stretches nearly 500 miles and can take around 30 days to complete but can be broken down into smaller sections. This route is taken by hundreds of thousands of people each year and many still take this journey as a religious pilgrimage but it is also enjoyed by as many if not more these days as an adventure, a challenge, and a way to explore the beauty and culture of this lovely country. It is also enjoyed by many as a cycle route as an alternative to hiking.
Madeira
My dad tells me this is his favourite place he has ever visited and loves telling me about how it is possible to experience all four seasons in a day on this Portuguese archipelago off the coast of northwest Africa. There are routes following the irrigation channels or Levada's and centuries old footpaths which take in everything of this special volcanic island. You will see waterfalls, enjoy balcony walks with ocean views, and can hike to the summit of Madeira's highest peak at over 1800 metres! Routes can be taken as day hikes or can be strung together as longer treks lasting around a week. Have a look at www.explore.co.uk for some holiday ideas here.
Crete
Here is a destination where you can combine relaxation, activity and culture in a stunning setting. The Samaria Gorge is a 16 km long route through scenery carved out over centuries by a river where the vertical walls stretch 500 metres up towards the clouds and are only 3 metres apart at the narrowest point. This hike can be enjoyed as an excursion from any of the major resorts but is also enjoyed by more serious trekkers and can be extended to a much longer trek if desired, but one thing is for sure, everyone enjoys the beautiful climate and rugged scenery here.
Silk Road Treks
The centuries old trading routes between China and the Levant are now open to people seeking adventure off the beaten track. Countries formerly hidden behind the iron curtain such as Kazakhstan, Azerbaijan, Turkmenistan, and uzbekistan are looking to encourage people to discover their unspoilt cultural treasure troves and those looking for a totally different location to explore will have their appetites satisfied on a trip to this region. There is also the option to go further east towards China and explore Mongolia and a totally different world. The foreign office still advises against travel to some areas in this region so double check before travelling. This is a more complicated kind of trip to arrange which will require visas and quite a substantial amount of planning, however…it will fill you with awesome stories to tell. A journey I would recommend organising with a tour operator rather than trying to take on yourself www.silkroadtours.co.uk is a British Airways appointed tour operator with a range of exciting tours and treks to discover!
Thinking about discovering a country and going on a trekking holiday? Don't forget to book your travel insurance before you leave.