Our Top Tips For Travelling With Grandchildren
Everything You Need To Know About Travelling With Grandchildren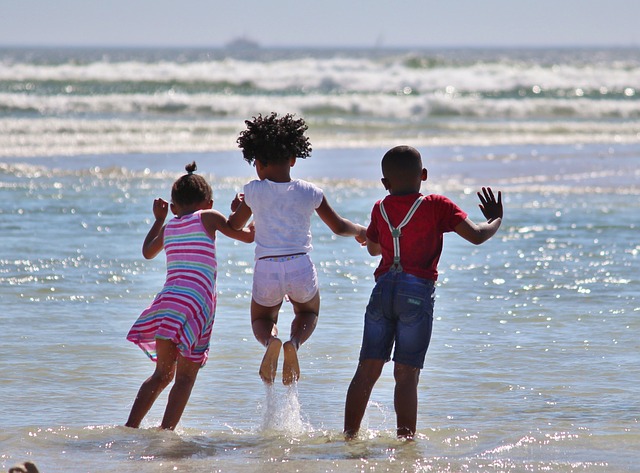 What could be better than taking your grandchildren away on holiday with you? Those delightful little cherubs that you cannot wait to see will be all yours for the duration of your trip, but sometimes that can be the problem! There's no handing them back to mummy and daddy when you're miles away from home.
So, what do you need to do prior to setting off in order to have a great time away with the grandkids? Well, you obviously did OK at bringing up children yourself otherwise you wouldn't find yourself in this situation, but there are one or two things that you can do make sure that things go swimmingly. Let's take a look:
Do Your Research
Asking their parents is a great place to start in order to find out about any foibles your grandchildren may have before you hit the road. Sure, you'll know most of them already, but a quick word with mum and dad may bring some others to the surface that you'd rather know about sooner than later.
Find out about what interests them and keeps them entertained too. This will allow you to plan your trip ahead of time and incorporate things into the journey that the little ones will appreciate. Also, it's worth clarifying things such as eating and sleeping habits as well. As you know, children need routines, so it's best to stick to these even while you are away.
Plan A Dummy Run
Despite your closeness to your grandchildren, they can still get homesick and pine for their parents. As with everything else in life, this varies from child to child and it will only surface once they are away from their mum and dad for a prolonged period of time.
You can test out their tolerance to this by organising a dummy run first. If you haven't spent any real time alone with your grandkids without their parents then maybe a daytrip will give you an idea of how they will react. If you want to take things a little further, try an overnight stay somewhere and see how things go.
Preparation Is Key
Once you're sure that your grandchildren are going to be fine away from home with you, you can then go on to prepare your trip. Choose your destination wisely and keep the kids in loop at all times. Again, children love routine so it's important that they know what to expect prior to it taking place.
Another essential is travel insurance. Do your research and find the best family travel insurance cover to suit your individual needs. Having this in place will give you great peace of mind and allow you all to enjoy your time away to the fullest.
Enjoy It
Now that you've done all of the necessary groundwork you are all set to enjoy a fabulous holiday away with your grandchildren. By diligently planning ahead you will have removed any guesswork from the trip and that will allow both you and your grandchildren to relax and make the most of what will surely prove to be a wonderful time away together.
Image Credit: Pixabay.com