Travelling To The US Open: What You Need To Know
5 Top Tips For The US Open Newbie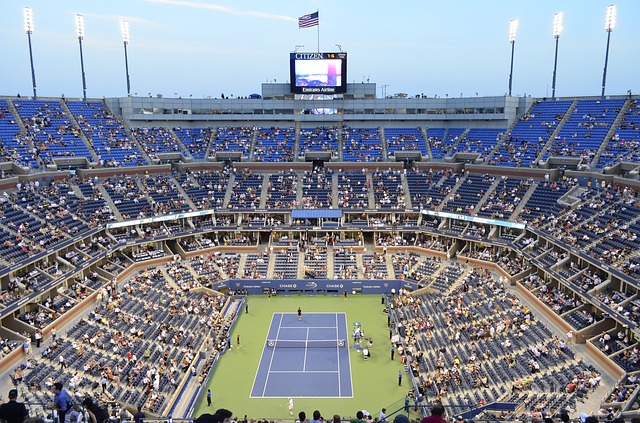 Tennis is a sport with worldwide appeal and one of the most famous tournaments on the circuit is the US Open in Flushing Meadows. If you have been lucky enough to get your hands on a ticket to this fabulous fortnight of sporting mastery, you're going to need a few pointers to get the most from your USA trip. So, without further ado, let's get to it:
Always Use The Subway
Even if you're in town for a while and have hired a car for your trip it's worth keeping in mind that the area around the US Open is hellish for traffic. Driving there will take you forever, and then you'll have to pay for the privilege of parking too. Jumping on the subway is by far the best option.
Alternatively you could opt for the slightly pricier LIRR (Long Island Railroad). The LIRR runs to a set timetable so you can plan your journey to the US Open with military precision, and the seats are nicer too. Just don't go by road, seriously.
Leave Your Bag At Home
Another way to skip through the crowds is to leave your bags at home, and that means all bags. Even an innocent little paper bag holding your prized sandwich will fall under the scrutiny of the security searchers who do a great job of keeping everybody safe while they visit Flushing Meadows. However, the price for this security is the seemingly endless queues, but you can avoid these by leaving all of your bags in your hotel room.
Use The South Gate
The East Gate is right by the subway station, so the queues in the morning can be horrendous. Thankfully, there is another way. Simply take a leisurely stroll around to the South Gate and you'll get in in next to no time at all. Just head for the Unisphere (you can't miss it) and enjoy a less stressful wait time; you'll thank us if you do!
Take Note Of The Weather
The US Open can be hot, very hot, so make sure that you take heed of the weather reports and dress accordingly. Take a hat and put plenty of sunscreen on before you leave in order to stave off the pounding sun. Always take out American travel insurance before you leave home too, just in case you do get hit with a bout of severe sunstroke while you are there. Remember, there is no NHS in the States!
Don't Eat Inside
As with every other venue where there's a captive audience, prices at the US Open can be a little on the steep side. However, the US Open crowd are not as captive as you may think. You can easily get your hand stamped for readmission and step out into Flushing Meadows Park to grab some refreshments and sustenance for around half the price.
With these five tips in hand you will be able to enjoy your trip to the US Open like a seasoned pro. All that remains now is for your favourite player to do the business on the court.
Image Credit: Pixabay.com