Travellers losing out by buying money at airport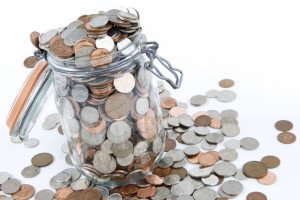 Recent research has revealed the overwhelming cost of exchanging your travel money at the airport, with UK holidaymakers losing as much as £20 million a year as a result of not planning ahead.
It comes after a recent report was published by an expert in the travel industry, one which shows that the amount of travellers who wait until they are at the airport to exchange their money now represents four per cent of the total – double the previous percentage.
With an estimated 850,000 travellers planning to organise their foreign currency just before they fly, it means that they could be missing out on vital funds that could be put towards enjoying their holidays. This level of organisation is also recommended in terms of obtaining great value travel insurance packages, with those sorting them out at the last minute often paying a higher price.
Travellers could lose out by purchasing at departure lounge
The study also revealed how much travellers could be out of pocket, with those heading to the beaches of Spain and Greece facing the possibility of being £25 poorer by purchasing their currency at the airport in an average transaction of £360. It's a similar story for people heading to the USA or Australia, with tourists being as much as $40 and AU$50 down respectively based on the same figure. With most holidaymakers nowadays seeking the cheapest getaway possible, this is money that many could certainly do with.
As part of the study, the expert analysed the exchange rate being offered at UK airports compared to those offered by the travellers purchasing their travel currency in advance on the high street. The results were very interesting, with the average rates being offered at the airport seven per cent higher than high street stores. It shows the clear importance of planning your getaway well in advance, and whether it's purchasing medical travel insurance cover or getting your travel money, these should always be organised well in advance to ensure you get the best deal for your hard-earned money.
Image Credit: Scampi (Shutterstock.com)